10 Twitter Accounts to Follow for COVID-19 Updates
Need to update your follow list?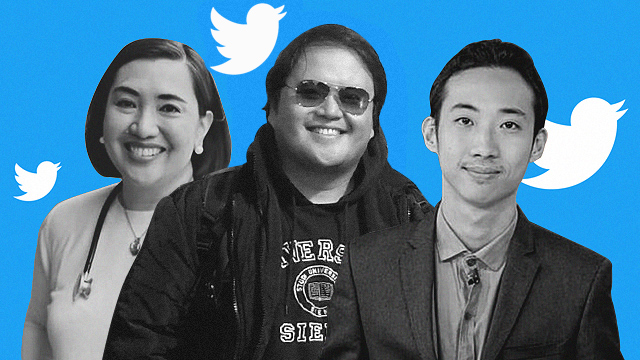 (SPOT.ph) The information highway—as your old teachers probably called the Internet—is easy to get lost in. There are a ton of voices, perspectives, opinions, facts, and sometimes, made-up facts, that fly at you every time you open up your feed. And with the pandemic happening, we're sure the Internet has been extra loud and confusing. If you need some help peeling away at the unnecessary noise, we round up a couple of Twitter accounts you can follow for credible information on all things COVID-19 and more. These are the platforms of local experts and global institutions that you can check when you need some help making sense of things.
Also read:
Your Guide to Drive-Thru COVID-19 Testing Centers in Metro Manila
Nose Swabs, PCRs + What Exactly Happens During a COVID-19 Test
10 Eye-Opening Videos That'll Help You Make Sense of the Pandemic
Keep updated on COVID-19 through the Twitter accounts of these experts:
ADVERTISEMENT - CONTINUE READING BELOW
Between all the satellite updates on weather—he isn't the head of the University of the Philippines Resilience Institute for nothing, Professor Mahar Lagmay also retweets relevant news and easily digestible infographics on COVID-19. You might remember him from the cool visuals he made explaining the Taal Volcano eruption in early January. He was also one of the leaders of the team behind the University of the Philippines (UP) COVID-19 dashboard.  
Johns Hopkins Novel Coronavirus Research Compendium | @JHSPH_NCRC
CONTINUE READING BELOW
Recommended Videos
If you're looking for some real hard data, then check out the Twitter account of the Johns Hopkins Novel Coronavirus Research Compendium. It is handled by the Maryland university's Bloomberg School of Public Health faculty, an institution that might be familiar to you thanks to their global COVID-19 tracker. They post important bits of data from actual research papers and break down case studies, such as the rate of transmission in schools that have opened up amid the pandemic.
ADVERTISEMENT - CONTINUE READING BELOW
Dr. Gia Sison is an occupational medicine physician and a staunch advocate for mental health. She has raised the alarm for mental wellness in the midst of the pandemic and uses her platform on Twitter to talk about related issues and more. You can expect links to her podcasts, videos, and more as she shares her expertise on how to stay sane at a time like this—as well as some well-deserved zingers on the latest COVID-19 developments.
ADVERTISEMENT - CONTINUE READING BELOW
As the data cruncher for ABS-CBN, he is the guy that makes the numbers easier to understand. Edson Guido is a data analyst who presents COVID-19 stats in an easy-to-understand format on his Twitter account. There are charts, graphs, and yup, numbers by the thousands, coupled with quick explanations and comparisons so you can make sense of the visuals. On his platform, there is information on daily case numbers, testing, and positivity rate, and the occasional explainer on important metrics related to the COVID-19 cases.
You might remember Dr. Tony Leachon as being a special adviser to the National Task Force on COVID-19—until he was asked to step down in June after he tweeted about his disappointment in the Department of Health's response to the pandemic. Still, the doctor has remained very active on Twitter, posting information about COVID-19. The #VoluntaryECQ movement that popped up after frontliners called for a "timeout" stems from him as well.
ADVERTISEMENT - CONTINUE READING BELOW
Better known as "The Stats Guy," Dr. Peter Cayton is a statistician and an associate professor at UP Diliman who is also part of the UP COVID-19 Pandemic Response Team. He posts fast facts and numbers based on COVID-19 data on his Twitter—and you can expect some in-depth readings of how other sources present the same data. Cayton has said that his profile isn't strictly academic, so you can also expect to see his take on all the other issues that's going down.
ADVERTISEMENT - CONTINUE READING BELOW
Dr. Linsey Marr is an engineer and an aerosol scientist—yes, those pesky little things in the air that we've all suddenly become hyper-aware of, she's an expert on that. Her knowledge on airborne viruses has made her one of the most sought-after experts at this time and she lays it all down on her Twitter account for free—she also engages in conversation with fellow scientists and experts via the platform. You can learn more about the science behind how the virus moves in the air in places like hospital rooms, trains, and the like from her tweets. 
This Zurich-based Filipino doctor was considered an influential part of the global COVID-19 conversation by marketing platform Onalytica last May. He ranked 93rd among the top 100 medical professionals that were shaping the discussion. On his Twitter account, he posts updates on possible COVID-19 vaccines, efficiency of different kinds of masks, and lots of useful information—with motivational and funny posts in between.
ADVERTISEMENT - CONTINUE READING BELOW
Dr. Eric Feigl-Ding is an American public health scientist who is the second most influential voice in the coronavirus discussion, according to the Onalytica list. Feigl-Ding, who is also a Harvard epidemiologist, was one of the first to sound the alarms on the spreading disease in America at the start of 2020. His Twitter account is a good view into the state of the U.S. as well as updates on global news and explanations on how best to prevent the disease.  
ADVERTISEMENT - CONTINUE READING BELOW
Be prepared for some unfiltered views on how the pandemic is being handled in our country on Dr. Gene Nisperos' Twitter account. Nisperos is known for being an activist doctor and professor—he received death threats in 2019 after joining a rally to demand for a higher budget for the UP Philippine General Hospital—and continues to shed the light on today's issues through his tweets. He voices out his opinions on the latest developments and also retweets important information you should know.
Share this story with your friends!
---
Help us make Spot.ph better!
Take the short survey
Load More Stories