10 Mobile Escape Games to Play Until We Can Actually Go Out
Stay home, stay safe!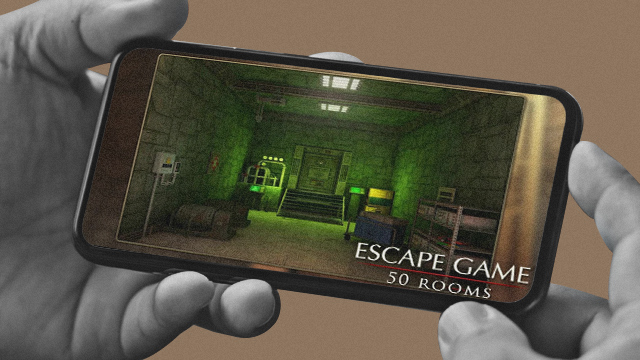 (SPOT.ph) There's nothing like the thrill of finally opening the door of an escape room after less than an hour of figuring out puzzles and cracking codes with the help of your friends. It is for this very reason that escape rooms have become so popular in the Metro, such as Breakout Philippines, Mystery Manila, LOST Philippines, and more. But while the ongoing quarantine prohibits us from gathering in an enclosed space, there are a number of escape games you can play on your phone while alone and safe at home.
Also read:
10 Escape Rooms to Try in Manila 
Have fun with these mobile escape games to play while we all try to escape 2020:
Tiny Room Stories: Town Mystery
In Tiny Room Stories, you become a private detective on a mission to figure out why the small town of Redcliff is completely empty. You start with a letter from your father, who, like the townsfolk, is nowhere to be found. The interface features fully three-dimensional rooms, which you can inspect from every angle. 
ADVERTISEMENT - CONTINUE READING BELOW
Available on Android. 
Spotlight: Room Escape
With haunting-looking graphics and thrilling sound effects, Spotlight: Room Escape combines drama and adventure as you try to go out of a strange room. The kicker? You've been kidnapped, you've lost your memory, and the only way to escape is to solve riddles and clues hidden in each scene. 
Can You Escape
If you want to get started on escape games, try your hand at Can You Escape. Most reviews say that it's fairly easy and would usually take a day to finish, though we wouldn't blame you if you take some time to figure out some of the puzzles in all 12 stages. Don't let the colorful rooms fool you!
CONTINUE READING BELOW
Recommended Videos
Available on Android. 
Escape Game: 50 Rooms
With a total of 50 rooms, it would be hard to get bored when you have Escape Game on your phone. Take note of the small pieces you pick up along the way as these would help you escape the various themed rooms, from one that's filled with shark-like toys to one that's Victorian-inspired. 
Prison Games: Escape Rooms 
Prison Games may have simple graphics, but the puzzles are far from basic. If you get stuck in one level, you can make use of hints to help you along the way. All stages are available for free and progress in the game is automatically saved.
Available on Android. 
Samsara Room
Rusty Lake has tons of escape rooms to choose from, but Samsara Room is their latest release. It starts with you—the player—in a strange room with a telephone, a mirror, and a grandfather clock. The graphics look soothing, too; so if you're looking for a less stressful escape room game, Samsara Room may be your best bet. 
ADVERTISEMENT - CONTINUE READING BELOW
Cube Escape: Arles
Though it's another game by Rusty Look, Arles—the third episode of the Cube Escape series—is worth a mention especially if you love art. You're trapped in what looks like the bedroom of artist Vincent Van Gogh in Arles minus the Impressionist strokes. 
Available for Android and iOS. 
Adventure Escape: Asylum 
Skeletons in the closet (literal ones!), blood on the wall, and a life-sized doll make Adventure Escape: Asylum a little bit creepy to play with at night. The story follows Anna, who wakes up in an asylum with no memory of who she is. To make things worse, there's a killer on the loose. 
Available for Android and iOS.
Can You Escape: Titanic
British passenger liner Titanic became known to be one of the greatest marine tragedies of our time. In Can You Escape: Titanic, you're on a mission to escape from the sinking ship before it's too late. 
Available for Android and iOS. 
Prison Escape 
Break out of prison through the help of your cellmates, fight gangsters, or dig an escape tunnel under your cell. Prison Escape lets you—an innocent inmate—hatch your own escape plan, just make sure you don't get caught or else you'll be sent back to death row. 
Available for Android.
Share this story with your friends!
---
Help us make Spot.ph better!
Take the short survey
Load More Stories