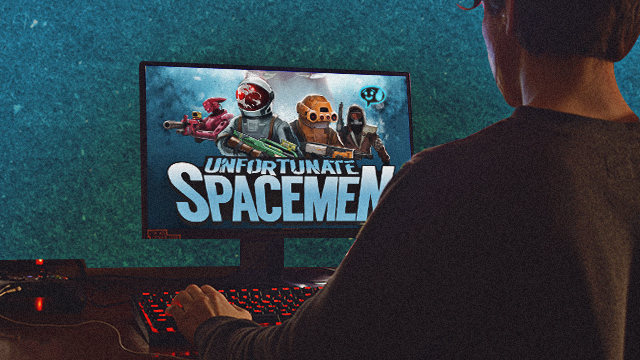 (SPOT.ph) Online multiplayer game Among Us has been in app stores since 2018, but it wasn't until 2020 that it became a global gaming phenomenon. The game, which can accommodate four to 10 players, is all about finding out who the impostor on the spaceship is before the ship reaches home. If you're the impostor, you just have to try to blend in and wreak havoc on the spaceship. Its tense and cute space shenanigans probably made you question how well you know your squad and who gets an A+ in the lying department. 
ADVERTISEMENT - CONTINUE READING BELOW
Game developer InnerSloth previously announced that an all-new map called Airship arrives in early 2021. And while that update still hasn't dropped, that gives you all the more reason to check out games with similar gameplay or themes as Among Us.
Whether you loved being a crewmate (or an impostor), there are other traitor-spotting and deduction games that you should check out.
Round up the gang and play one of these fun games with your Among Us squad: 
Unfortunate Spacemen
Unfortunate Spacemen is a game about a group of astronauts who must escape an isolated outpost by completing their tasks and defeating the aliens that come their way. Seems like a walk in the park, right? That is, until you discover that one of the players will play a shapeshifting monster that can devour the astronauts and mimic their appearance.
Available on Steam.
Town of Salem
Think Among Us, but with witches, vampires, and 48 other creatures—each with its own abilities and attributes. In Town of Salem, murders and other mysterious events happen during the night. During the day, the detectives must investigate and uncover who the serial killers are and the other creatures that threaten the residents of Salem. 
ADVERTISEMENT - CONTINUE READING BELOW
Recommended Videos
Available on Steam.
Barotrauma
Challenging tasks await you and your submarine crew in Barotrauma. You need to accomplish your tasks to prevent your submarine from flooding, exploding, or sinking. What makes this game unique is that you can set the traitor settings to 'maybe.' Because adding tension and paranoia only makes the game much enjoyable, right?
Available on Steam. 
Project Winter
In the cold world of Project Winter, you need to work together with your cabinmates in preparing for an upcoming mega blizzard. You and your BFFs will roam around a big map and prepare food, gather resources, and craft tools. But of course, there is a traitor among you whose mission is to sabotage your tasks and kill you all. Vote him or her off to exile and survive the cold. It's now available on Xbox and will be available for PlayStation and Nintendo Switch soon.
ADVERTISEMENT - CONTINUE READING BELOW
Werewolves Within
This happens when deception games meet VR. In Werewolves Within, you straight-up interrogate all the players while sitting by a campfire. Each player has a different role and ability. The PlayStation VR headsets capture other players' movements such as standing and head movements which adds to the doubt and suspicion.
Available on Steam and PlayStation 4.
Push the Button (Jackbox Party Pack 6)
Push the Button pits you against 4 to 19 players aboard a spaceship. The captain will choose tests that will be the prime basis of players to determine who among them are the aliens (Yep, that's not a typo. It's plural). If no alien has been ejected off the ship, they win.
Available on Steam, PlayStation 4, PlayStation 5, Nintendo Switch, and Xbox.
Secret Neighbor
Warning: This game is not for the faint of heart. Looking like it came straight out of a movie, Secret Neighbor puts players in a suspicious home as they aim to unlock the basement door. Stay alert, because one of you is actually the neighbor who owns the house and does not want anyone else anywhere near the basement.
ADVERTISEMENT - CONTINUE READING BELOW
Available on Steam.
Enemy on Board
Enemy on Board's cartoonish graphics make it unique from other deception games. Each round lasts for an average of six minutes only, which means more rounds for the squad. Tip: Make sure to watch out for the Cyborg phase of each round so you can grab your Cyborg suits!
Available on Steam.
Deceit
This first-person shooter has the vibes of Among Us combined with the thrills of the Outlast games. Two of the players will be infected with a mutating virus and will prevent the others from escaping. Watch out though, because when the lights go out, only the infected can clearly see in the dark. Yikes!
Available on Steam.
Trouble in Terrorist Town (Garry's Mod)
Garry's Mod has a gameplay called Trouble in Terrorist Town, which is basically when rules of Among Us get applied to PUBG or Call of Duty: Mobile. At the start of every game, players will have 30 seconds to roam the map for resources and ammo. Detectives can buy various defensive equipment, but traitors have special weps and traps, so watch out for those.
ADVERTISEMENT - CONTINUE READING BELOW
Available on Steam.
Hey, Spotters! Check us out on Viber to join our Community and subscribe to our Chatbot.
Share this story with your friends!
---
Help us make Spot.ph better!
Take the short survey
Load More Stories