That Thing Called Ivermectin: Uses, Approvals, Recommendations
Its intended use is for deworming livestock and pets.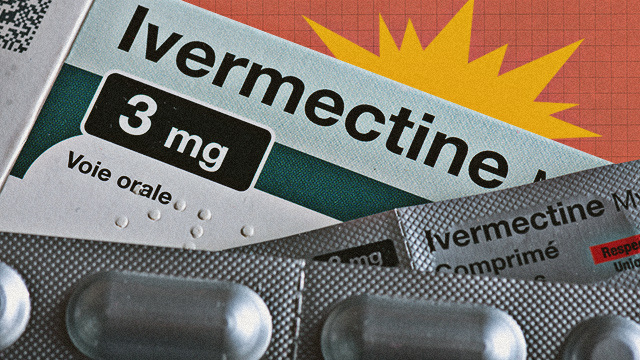 (SPOT.ph) If you're a pet owner, you've probably heard about the drug called ivermectin during your visits to the vet for your dog's deworming. But lately, this anti-parasitic drug is sparking off debates as to whether or not it can cure COVID-19.
What is ivermectin?
Ivermectin, a derivative of the compound avermectin, is an anti-parasitic medication. To refresh your memory, parasites (e.g. tapeworms, ringworms, scabies) are living microorganisms that feed off a living host. Unlike a virus, parasites can be killed off with anti-parasitic drugs like ivermectin.
What are the uses of ivermectin?
Ivermectin was a pioneering veterinary drug discovered in the late 1970s in Tokyo, Japan. It was obtained from a microorganisim isolated at the Kitasato Institute. By 1981, it was officially introduced as a commercial product for animal health. It was regarded as the "world's first endectocide," which was used to kill off a wide range of internal and external parasites, including gastrointestinal roundworms, lungworms, mites, lice, hornflies, and ticks—both in livestock and pets.
ADVERTISEMENT - CONTINUE READING BELOW
Ivermectin (brand name Mectizan) was first used to treat humans in 1987 as a medication against onchocerciasis or river blindness, a disease caused by infection with the parasitic worm Onchocerca volvulus. The parasite enters the human body through bite of infected blackflies that breed in rivers. The parasitic larvae grow into adult worms inside the body, and eventually invade and impair the eye; thus the name, river blindness. Onchocerciasis was an endemic disease in 34 countries and plagued remote communities in Africa, Latin America, and Yemen. By 1988, ivermectin was used alongside albendazole to treat lymphatic filariasis or elephantiasis, another human disease caused by parasitic worms common in African countries. German multinational science and technology company Merck established the Mectizan Donation Program, which has been providing ivermectin for these disadvantaged communities for decades.
CONTINUE READING BELOW
Recommended Videos
It is administered orally for the treatment of parasitic diseases like onchocerciasis and strongyloidiasis, and applied topically onto the scalp for treatment of head pediculosis and onto affected areas for treatment of rosacea.
Can it cure COVID-19?
To start off, ivermectin is an anti-parasitic drug, not an anti-viral drug. Arguments that ivermectin can prevent or cure COVID-19 are based on claims that the drug prevents SARS-CoV-2 virus from invading healthy cells.
A February study from Bangladesh titled "A five-day course of ivermectin for the treatment of COVID-19 may reduce the duration of illness," published on Elsevier Public Health Emergency Collection, found two things: "early intervention [with ivermectin] promoted faster viral clearance during disease onset, which might have prevented significant immune system involvement and hastened the recovery" and "early intervention [of ivermectin] reduced the viral load faster, thus may help block disease transmission in the general population." However, they also said that their "study sample was too small to draw any solid conclusions."
ADVERTISEMENT - CONTINUE READING BELOW
On February 4, Merck—manufacturer and distributor of ivermectin or Mectizan—said that their company scientists have identified three things on the use of ivermectin for treatment of COVID-19. These are:
No scientific basis for a potential therapeutic effect against COVID-19 from pre-clinical studies;
No meaningful evidence for clinical activity or clinical efficacy in patients with COVID-19 disease, and;
A concerning lack of safety data in the majority of studies.
The Philippines' Food and Drug Administration through Advisory No. 2021-0526 issued on March 15 "advises the public against the purchase and use of ivermectin veterinary products against COVID-19." They've reiterated that the "registered ivermectin products in the country for human use are in topical formulations under prescription use only," specifically head lice and rosacea. They also specified that the only registered oral and intravenous preparations of the drug are approved for use in animals.
The Department of Health has aligned with this advisory and said that "ivermectin is NOT APPROVED by the FDA for treatment of any viral infection."
According to the Philippine COVID-19 Living Recommendations released by the Philippine Society for Microbiology and Infectious Diseases on March 30, "there is insufficient evidence to recommend the use of ivermectin for the treatment of patients with COVID-19 infection. (Very low quality of evidence)." They also said that ivermectin did not reduce the risk of mortality among COVID-19 patients based on a review of six randomized controlled trials.
Similarly, the European Medicines Agency "concluded that the available data do not support [ivermectin's] use for COVID-19 outside well-designed clinical trials," according to a statement on March 22; while the U.S. Food and Drug Administration (FDA) said that "[ivermectin] is not approved for the prevention or treatment of COVID-19."
ADVERTISEMENT - CONTINUE READING BELOW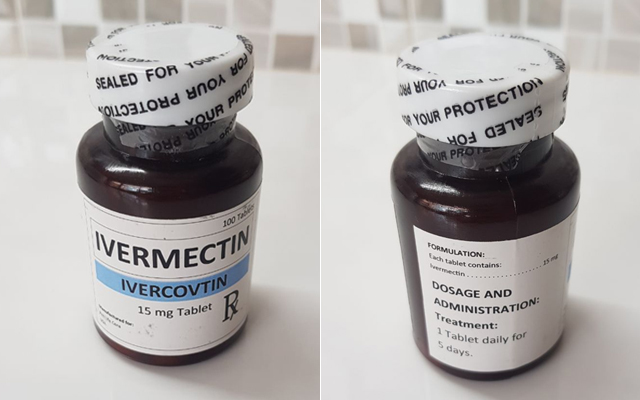 Who are advocating for the use of ivermectin in the Philippines?
Dr. Allan Landrito of the Muntinlupa health department spoke before the House health panel on March 30 and claimed to have made Ivermectin pills on his own. "I was able to give more than 25,000 bottles, so divided by maybe two or three, maybe three, for a patient, 8,000 patients is [a] very conservative number," he said. When asked where he got these, he responded: "I compounded it myself. I had bought pure Ivermectin from an importer and compounded it myself and gave it to my patients." It was revealed during the hearing that he did not have a permit to compound drugs or distribute the drugs he made.
ADVERTISEMENT - CONTINUE READING BELOW
Anakalusugan party-list Representative Mike Defensor is giving away free ivermectin to residents of Quezon City. "Ang mga may sakit lalo't higit ang ating mga senior citizens ang ating uunahin," he said in a post on April 5. Anakalusugan is a healthcare advocate group.
Is ivermectin safe to use?
"Taking a drug for an unapproved use can be very dangerous," according to U.S. FDA.
They also warned that animal drugs like ivermectin are highly concentrated and "can be highly toxic in humans." Overdose on ivermectin can also "cause nausea, vomiting, diarrhea, hypotension (low blood pressure), allergic reactions (itching and hives), dizziness, ataxia (problems with balance), seizures, coma and even death."
In a 2018 study titled "Serious Neurological Adverse Events after Ivermectin—Do They Occur beyond the Indication of Onchocerciasis?" published on The American Journal of Tropical Medicine and Hygiene, it was concluded that "serious neurological adverse events can occur" for prolonged misuse of ivermectin even after treatment of onchocerciasis. She also cited neurological events such as encephalopathy, confusion, stupor, or coma among patients treated with ivermectin in African countries. The study recommended further studies on ivermectin's drug interaction.
On March 31, the World Health Organization released a statement on the advised use of ivermectin, saying "the current evidence on the use of ivermectin to treat COVID-19 patients is inconclusive." For the time being, they are recommending that the drug be used only within clinical trials.
UPDATE (April 8): FDA on April 8, Thursday granted a Philippine hospital a compassionate special permit for the use of ivermectin. "Yes, for COVID-19. The doctor is responsible for the use of the drug," Director-General Eric Domingo said when asked if the permit is granted specifically for COVID care.
ADVERTISEMENT - CONTINUE READING BELOW
UPDATE (May 11): FDA on May 7, Friday approved Lloyd Laboratory's application to register ivermectin as an anti-nematode drug. Nematodes are parasitic roundworms. Domingo also emphasized that  a doctor's prescription is needed when buying this medicine.
Hey, Spotters! Check us out on Viber to join our Community and subscribe to our Chatbot.
Share this story with your friends!
---
Help us make Spot.ph better!
Take the short survey
Load More Stories