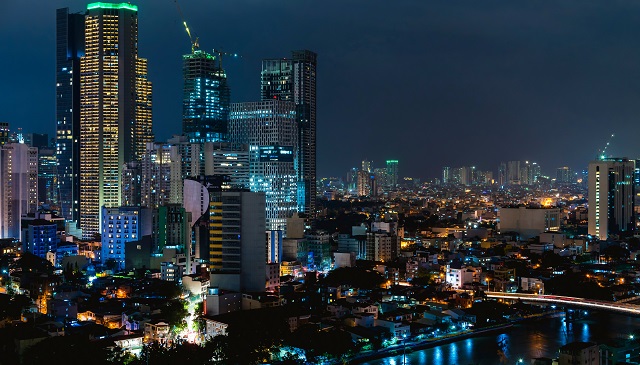 Authorities continue to look into the case of a woman who broke quarantine to party in Makati's Poblacion district four days before testing positive for COVID-19, all while the government remains on guard against a possible spike in cases.
The Department of Tourism identified the woman as Gwyneth Anne Chua in a letter to Berjaya Hotel dated December 29. "Poblacion" and "Gwyneth Chua" has been trending on and off on Twitter Philippines since reports of the quarantine breach reached social media. Wondering what went down? We lay out what we know so far below. 
ADVERTISEMENT - CONTINUE READING BELOW
What happened?
Chua reportedly returned to the Philippines from the U.S. and checked into Berjaya Hotel on December 22. The following day, she was seen partying at a bar in Poblacion, Makati, according to the Department of Tourism (DOT).
By December 27, four days after she checked in, Chua tested positive for COVID-19. Two days later, the Berjaya Hotel management said Chua was "extracted" from the hotel. The DOT sent a show cause order to the hotel asking its management to explain the incident.
ADVERTISEMENT - CONTINUE READING BELOW
Recommended Videos
Tourism Secretary Bernadette Romulo-Puyat said those who were with Chua in the party also tested positive for COVID-19. 
Where is Chua now?
According to Secretary Romulo-Puyat, Chua has been moved to a different hotel for further isolation with increased security.
"I made sure, may nakabantay talaga diyan," the tourism chief said. Chua has admitted that she broke quarantine, Romulo-Puyat added.
How did she get away with it, almost?
Romulo-Puyat said Chua was able to leave the hotel due to her "connections." There were even TikTok videos and Instagram Reels which showed that Chua was not in quarantine at the hotel.
"She should also realize the consequences of her action. First, you do not skip quarantine. Tapos nagyayabang pa siya na may koneksyon daw siya. Tapos dahil sa kanyang kapabayaan, nahawa n'ya 'yong mga naka-party n'ya. So this is a health crisis," the tourism chief said.
Can she be punished for her actions?
The Department of Health on Wednesday said those who do not follow guidelines and policies on COVID-19 are liable for violating RA 11332 or the Mandatory Reporting of Notifiable Diseases and Health Events of Public Concern Act of 2018.
ADVERTISEMENT - CONTINUE READING BELOW
The law penalizes non-cooperating persons or entities identified as having notifiable diseases or are affected by a public health concern with a fine of P20,000 to P50,000 or imprisonment of one to six months, or both.
The health deparment has warned those who violate quarantine protocols that they will be dealt with accordingly.
What about the hotel?
Berjaya Hotel said on January 1 that one of its guests violated the quarantine protocols by leaving the facility before having been tested for COVID-19.
ADVERTISEMENT - CONTINUE READING BELOW
"The Management sincerely apologizes for failing to stop the guest from jumping her quarantine," the statement read, adding that it was the "only incident of its kind" in the hotel's nearly two years as a quarantine facility.
Any employee found to have erred in relation to the incident will be dealt with to prevent a repeat of the incident, the hotel management said.
"We can only make up for it by being an exemplar of compliance moving forward. For now, we are fully cooperating with all government agencies that are conducting their own investigations," it added.
What is the status of the pandemic?
Metro Manila will be upgraded to COVID-19 Alert Level 3 starting January 3 until January 15 after the country's daily infections doubled in the last three days.
A total of 3,617 cases were confirmed on January 1. A total of 889 were confirmed on December 29; this number continued to climb to the current in the span of a few days. As of writing, active cases are at 17,374 with 468 new recoveries and 43 new deaths reported.
ADVERTISEMENT - CONTINUE READING BELOW
Three local cases of the Omicron variant were also reported on December 31 with the government warning of a "high possibility" of local transmission during the holidays.
As of writing, the Philippines has a total of 14 confirmed Omicron variant cases according to the Department of Health (DOH) said.
This story originally appeared on Reportr.world. Minor edits have been made by the SPOT.ph editors.
Share this story with your friends!
---
Help us make Spot.ph better!
Take the short survey
Load More Stories