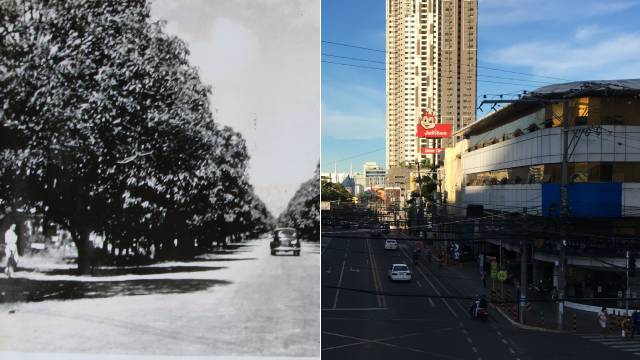 (SPOT.ph) It is almost too common in the Philippines to have streets with two names: A street in Manila City is known either as Vito Cruz or P. Ocampo, Arnaiz Avenue in Pasay City is also Libertad, and so on. However, when used interchangeably, these names can confuse and amuse drivers and commuters, locals and tourists, and citizens in general. 
One of several streets in Cebu City illustrating this interesting situation is Mango Avenue and General Maxilom Avenue, which happen to be one and the same street. We couldn't find the city ordinance stating the specific date of change, but in one of his Freeman Cebupedia columns, published on February 15, 2019, the late Cebuano lawyer and historian Clarence Paul Oaminal wrote that Mango Avenue was renamed General Maxilom Avenue years before World War II. You read that right—it's been more or less 80 years ago. Yet to this day, "Mango Avenue" not only lives on but continues to be the more popularly used name when referring to the area.
ADVERTISEMENT - CONTINUE READING BELOW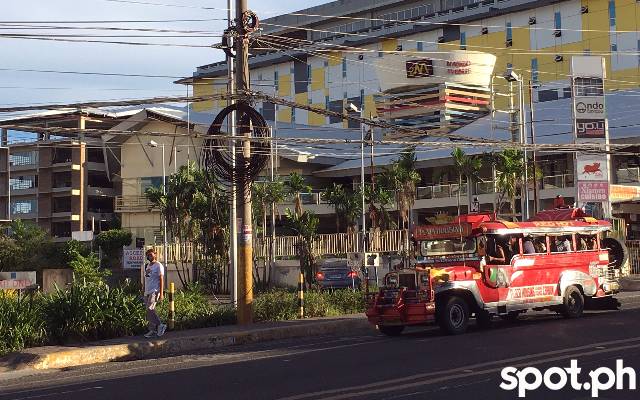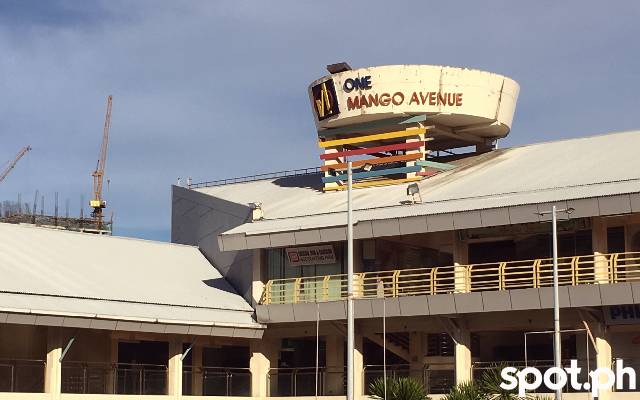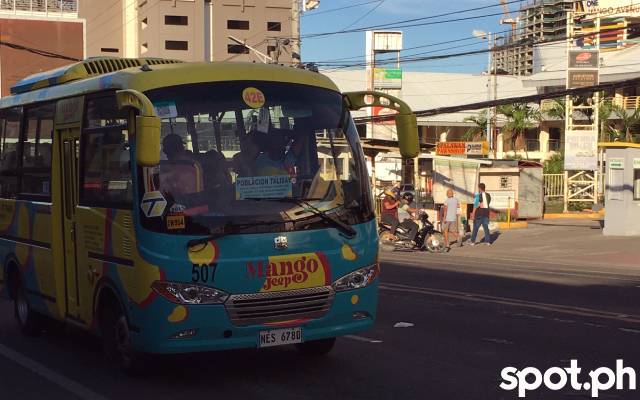 CONTINUE READING BELOW
Recommended Videos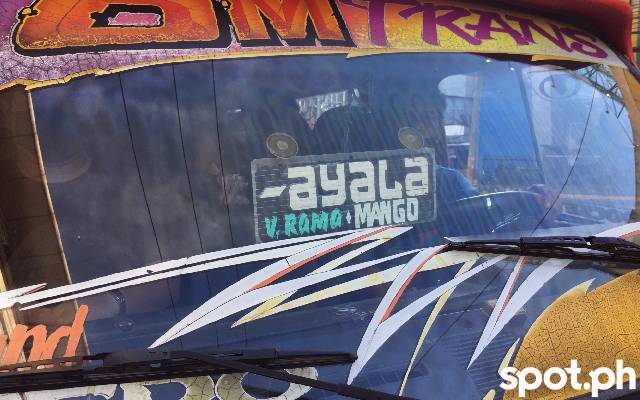 Until now, PUJs plying the route use the old street name with their sign boards still lettered with "Mango." Individuals list it down as their address, and even the city government continues to approve and renew business permits using the old street name. As proof, nearly all the establishments located here are referred to as the Mango branches—National Bookstore, BPI, Metrobank, Cebuana Lhuillier, etc. There are even a few places named after the former avenue: One Mango Avenue Shopping Mall, Mango Square Mall, and Mangostar Business Center. What's more bizarre is how along the entire length of the avenue you can see street signs for both "Mango Avenue St." and "General Maxilom Avenue National Road." The former, however, outnumbers the latter.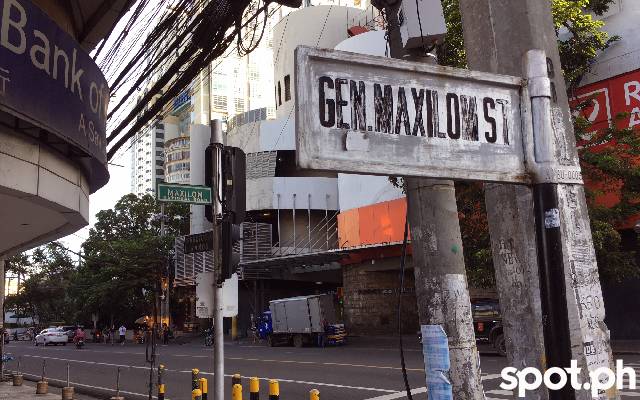 ADVERTISEMENT - CONTINUE READING BELOW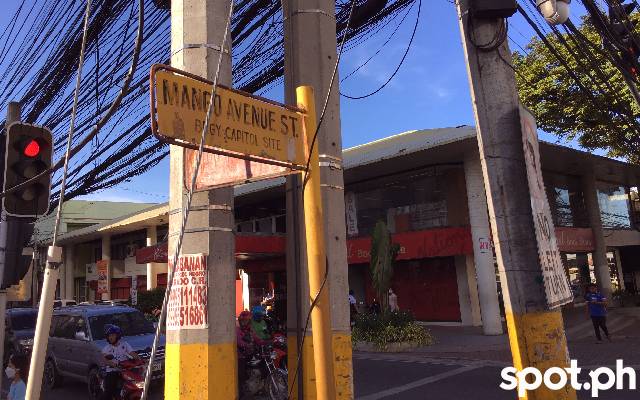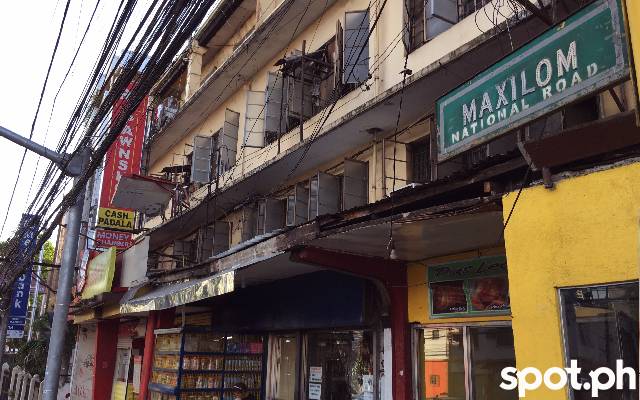 This may be a generational thing. Old names take a while to forget, and new names take even longer to remember. Perhaps Shakespeare was right; names don't matter, because a rose would smell as sweet even when called by any other name. So why did the powers that be bother to change the name in the first place? 
ADVERTISEMENT - CONTINUE READING BELOW
Also read: The Story Behind the Huge Hole at the Corner of EDSA and Ortigas Avenue
Who Was General Maxilom? 
Here's the long and short of it: Cebuanos should be proud that the avenue is named after General Arcadio "Tan Cardio" Maxilom, the last general to surrender to the Americans during the country's shift from Spanish to American rule.
Arcadio Maxilom y Molero was born in Tuburan, Cebu, on November 13, 1862 into a ruling-class family. He was a school teacher who joined the Katipunan and served under none other than Leon Kilat. Following the latter's assassination in Carcar on April 8, 1898, Maxilom succeeded the hero of Tres de Abril. He quickly regrouped the remaining members in the Sudlon uplands, which later spread into the hills of Budlaan, Bitlang, and Gintukian, far from the reach of the Spaniards. When the Spanish forces finally left, the victory was short-lived, as the country was then ceded to the Americans. But General Maxilom didn't let his nationalistic spirit be quelled: he refused to surrender to the American forces despite the capitulation of other revolutionaries elsewhere in the country. His shift to guerrilla warfare was a declaration that Cebu was still independent of this new colonial power, as was the rest of the country. He was set on fighting to the last man.
In "Today in the History of Cebu," Historian Resil Mojares wrote that on April 11, 1899, Apolinario Mabini sent a letter to the Cebuano leader, praising him for his "fixed determination not to accept the American yoke," while encouraging him to continue his campaign for support among the people for the republic. Antonio Luna also corresponded with Maxilom, urging the revolutionary chief to impose punishments on those who collaborated, or encouraged collaboration, with the Americans. And get this: Maxilom himself issued a circular instructing town heads across Northern Cebu to present to the American commander in the city an "energetic and manly" protest against an occupation that he deemed to be illegal. General Maxilom was the last warrior standing. That's Cebuano bravery for you!
ADVERTISEMENT - CONTINUE READING BELOW
In 1901, over a year after the new colonizers established their rule, Cebu's organized resistance finally laid down their arms. General Maxilom surrendered with "40 men, 30 rifles, and four cannons" against way, way bigger American forces. He was with Juan Climaco, the future governor of Cebu and fellow revolutionary.
After the revolution, Maxilom led a quiet life in his hometown and was seemingly forgotten. His final battle was with gout, which left him paralyzed. He died in 1924 and was buried in a style befitting a hero: His funeral cortege was said to have stretched to four kilometers long and was attended by leading figures from the revolution, including Emilio Aguinaldo. To this day, it is said to be the longest funeral procession in the history of Cebu. 
The History of Mango Avenue
Mango Avenue was built during the American Colonial Period, and some say that its name and design were inspired by the palm tree-lined streets of Los Angeles.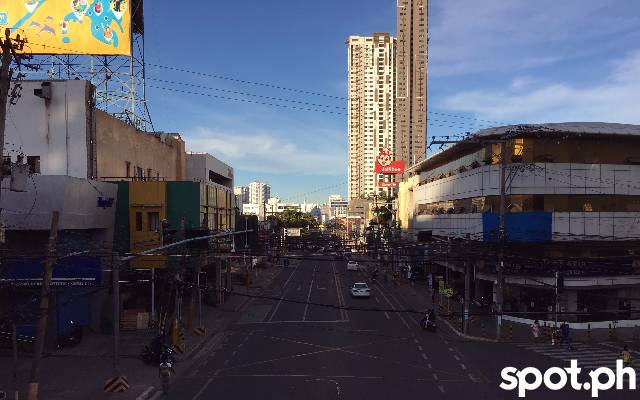 ADVERTISEMENT - CONTINUE READING BELOW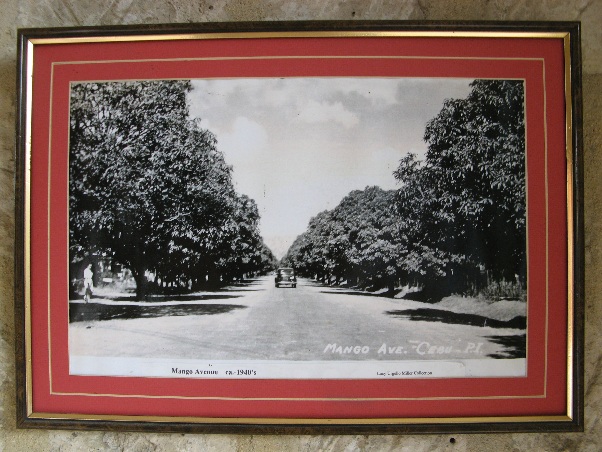 The name should already give you a clue: "avenue " literally means a broad road interspersed with trees, and Cebu is famous for its mangoes. Yes, this avenue was once "quiet and well-shaded with mango trees." You have probably seen the famous 1940s black-and-white photo of the avenue where a single car was passing in between rows of lush mango trees. That photo was part of the Lucy Urgello Miller Collection. 
In her coffee table book, Glimpses of Old Cebu, which holds nearly "600 of the best photographs, postcards, stereoviews and lantern glass slides of Cebu and its many towns taken between 1870-1945," Lucy Urgello Miller writes that the avenue used to have rows of "bungalows with big green front lawns that typifies gracious living at its best" right up to the 1960s. The book was published by the University of San Carlos Press.
ADVERTISEMENT - CONTINUE READING BELOW
Back then, the avenue was provincial rather than metropolitan. It had lots of green, open spaces and hardly any tall buildings. The neighborhoods were hedged with huge trees. There was even a popular story from the time that kids would wait for a windy day and gather under the mango trees to collect the fruits that'd fall.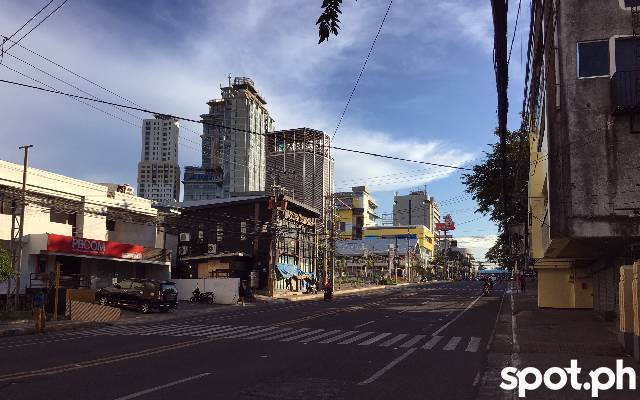 All this is quite a far cry from how the avenue turned out. For the past decades, General Maxilom Avenue has become one of the major and busiest thoroughfares in the city. It is an important access road that boosts the businesses in the city. It is bookended by Sergio Osmeña, Jr. Boulevard near the harbor and the Fuente Osmeña Rotunda on the other end. This roughly mile-long stretch covers schools, malls, banks, churches, restaurants, resto-bars, condominiums, and many more. In pre-pandemic times, the name "Mango" used to be synonymous with late-night hanging out and partying. 
ADVERTISEMENT - CONTINUE READING BELOW
There is a dark side, however. Mango Avenue has also developed a notorious reputation not only for its heavy, brutal traffic during rush hours but also for the crimes, such as theft and murder, which happens every now and then along the avenue. 
More Than a Name 
Perhaps one of the few reasons people still keep the name "Mango Avenue," even after 80 years, is that, subconsciously, it reminds us of the slower days of Cebu's past; times when tall trees, instead of concrete buildings and skyscrapers, reigned over the Cebuano landscape. Our elders must have treasured those rows of mango trees, and wishing to preserve that memory, they've given us the name to inherit. Through constant use, generation after generation, the name has been imprinted into our collective memory, even though hardly anyone remembers the mango trees now and all that's left is the name. 
Some names aren't just mere words though. They carry in them a history, a memory—just as General Maxilom and his clan in Tuburan carried the blood of warriors in their veins. His brothers were also military officers of the Cebu KKK. Altogether, they fought and died for our island and its future, even in the face of an impossibly stronger enemy. To honor such history, streets were named after our heroes to remind us of what they had protected with their lives: that is our dear Cebu. So shouldn't we finally pay tribute to this man, a hero in the Philippine Revolution against the colonial forces of Spain and America, simply by calling this street by its proper name? 
ADVERTISEMENT - CONTINUE READING BELOW
Consider this: the names of our streets provide us a glimpse of our history. Mangoes are still beloved in Cebu, but the trees in the avenue are long since gone. Today, General Maxilom Avenue remains one of the city's main roads, an important thoroughfare leading to the economic life of the city, yet let us not forget that its name alone is also essential to our historical consciousness and to our identity as Cebuanos. This is a hero who fought during a time of great injustice, a testament to the Cebuano brand of bravery. So we say this is one time Shakespeare got it wrong. Names matter, especially when they carry this much history. 
We are now on Quento! Download the app and enjoy more articles and videos from SPOT.ph and other Summit Media websites.
Share this story with your friends!
---
Help us make Spot.ph better!
Take the short survey
Load More Stories