(SPOT.ph) Two entomologists from the Philippines and Singapore have recently discovered a real-life Pokémon—we mean, a new species of cockroach. 

Cristian Lucañas of the University of the Philippines – Los Baños Museum of Natural History and Foo Maosheng of Lee Kong Chain Natural History Museum published a paper on the never-before-written-about species of cockroach on February 27.
The new species is called Nocticola pheromosa, which was named after the Phermosa from Gen VII Pokémon. In fact, both share more than a name. According to the Lee Kong Chain Natural History Museum (LKCNHM), other Nocticola species also have elongated appendages, reduced coloration, and fast speed, just like Pheromosa!
"Both my collaborator and I are Pokemon fans, so we thought, why not name it after a Pokémon inspired by a cockroach," Maosheng told The Straits Times.
In the video game series, Phermosa is the second of the Ultra Beasts, a special class of Legendary Pokémon that is only found in Ultra Space. Lucañas and Maosheng's journal article noted that the creation of Pheromosa was also inspired by a freshly-molted American cockroach, which explains her pale body.
ADVERTISEMENT - CONTINUE READING BELOW
Also read: Cockroaches Will Outlive Us All: Here's Proof
Learn more about Nocticola phermosa, the real-life Pokémon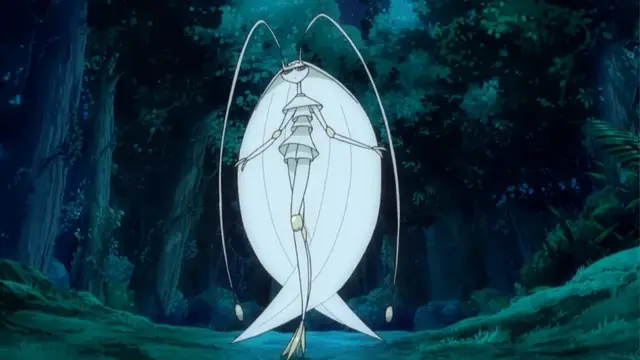 Maosheng said Nocticola phermosa "serves as the first record of this genus in Singapore." It was found in a nature reserve in 2016, but it wasn't studied enough at that time to have a name of its own.
"There were no formal records of the cockroach in Singapore," Maosheng told The Straits Times. "Since its DNA did not match any species recorded online, it does add to the suggestion that this species had not been formally documented."
It was Lucañas who saw pictures of the cockroach on The Biodiversity of Singapore website and contacted Maosheng to gather additional insight. The former would become the study's lead author.
The study of the specimen gave rise to what we now know as Nocticola phermosa.
"It falls under the family Nocticolidae which has only 32 species known to date," the LKCNHM wrote in a Facebook post. "While its exterior resembled that of a known species, it was through dissection that it was actually found to be a species new to science."
In particular, they found the Nocticola phermosa's male genitalia was different from other cockroach species. It's also more fragile compared to the usual American cockroach that most people imagine when they think of the insect.
ADVERTISEMENT - CONTINUE READING BELOW
"This contributes to the museum for research and education and The Biodiversity of Singapore website, which is kind of like our local Pokedex," Maosheng told The Straits Times.
Also read: You Can Now Shop Official Pokémon Games, Toys, Collectibles + More in Manila
Share this story with your friends!
---
Help us make Spot.ph better!
Take the short survey
More Videos You Can Watch
Load More Stories