HP launches Spring Collection via Sex and the City 2 and the truth about Carrie's (laptop) fidelity
The new HP Vivienne Tam mini and touch-screen PCs are launched in the fashionista-favored movie sequel. Plus, did Carrie really junk her trademark laptop for HP?
NEW YORK, May 25, 2010  HP today unveiled to international media their Spring Collection and celebrated their collaboration with Warner Bros. Pictures' Sex and the City 2 (SATC 2), which premieres in U.S. theaters on Thursday, May 27 and in the Philippines on June 2.
HP's Spring Collection of products are featured throughout SATC 2. Their collaboration with the world-renowned fashionista-favored film series is in line with its two-year-old thrust to fuse fashion and technology which started with the unveiling the HP Mini Vivienne Tam Notebook, touted as "the world's first digital clutch" on the catwalk of Tam's 2008 fashion show at New York's Fashion Week in Bryant Park.
"As a trend-setting phenomenon, Sex and the City 2 is a natural extension to celebrate fashion and our stylish spring 2010 collection of computers with people worldwide," said Tracey Trachta, executive director, Global Marketing, Personal Systems Group, HP.
HP's Spring Collection debuts in Sex and the City 2
As part of the HP-SATC2 tieup, Sarah Jessica Parker, the movie's lead actress and one of its producers, is featured  �as the achiever in the global "PC is Personal Again" commercial from HP showing Parker as herself, "a sophisticated, energetic woman who uses an HP computer to manage the multifarious roles she is playing in life, from mother to designer to movie producer, with endless style," according to HP's press brief.
Sarah Jessica Parker endorses HP in this "PC is Personal Again" commercial
(SPOILER ALERT:) But while Parker the person is endorsing HP, contrary to all the cyberbuzz that SATC2 lead character Carrie Bradshaw has traded in her Mac for an HP, Trachta says, "It's not Carrie who's using the HP products in the film, it's actually Samantha as part of her PR firm where she's using the Touch Smart, and they travel to Abu Dhabi as part of the storyline and she takes her Vivienne Tam Mini with her.
ADVERTISEMENT - CONTINUE READING BELOW
"Our partnership with SATC2 was really about the whole property and not displacing Apple," Trachta says. "And 95% of the world's market share uses PCs, so I think Warner Brothers was really thinking about what's really authentic, and how do we ensure that we continue to connect with women? I think they've realized that it's more about the partnership with [SATC2] and using it to merchandise our Spring Collection-having the assets of the four girls and the music and all the iconic things that make us as women really happy and emotional. And if you connect that to your brand it's a more powerful way to convey the brand and the product."
CONTINUE READING BELOW
Recommended Videos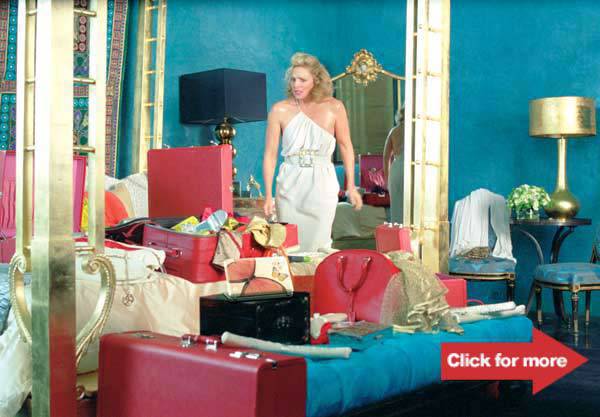 Samantha takes her HP mini Vivienne Tam edition to Abu Dhabi. Click for more scenes with HP from the movie.
The HP Spring Collection products featured in SATC2 are:
ADVERTISEMENT - CONTINUE READING BELOW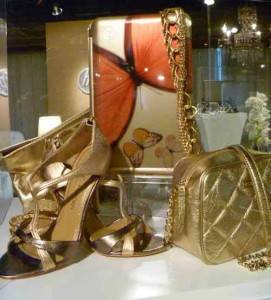 The new HP Mini 210 Vivienne Tam edition
•HP Mini 210 Vivienne Tam Edition, which made its runway debut at New York Fashion Week as part of Tam's spring 2010 collection and combines premium PC technology with Tam's stunning Butterfly Lovers design. Available now at www.hp.com/viviennetam.
•HP TouchSmart PCs feature a sleek design that integrates a stunning high- definition widescreen display with a multitouch-enabled screen. Serving as an integral part of the creative process throughout season seven of Lifetime Television's Project Runway, the PCs enabled designers to create fabric patterns in a design-challenge first for the hit series.
•HP TouchSmart tm2 Notebook PCs featuring convertible, touch-enabled screens were given to Project Runway designers to function as their digital sketchpads, allowing them to draw, sketch and take notes with near limitless options for colors, brushes and effects.
Sex and the City 2 stars Sarah Jessica Parker, Kim Cattrall, Kristin Davis and Cynthia Nixon, with John Corbett and Chris Noth and is written and directed by Michael Patrick King, who also co-produced the film with Sarah Jessica Parker, Darren Star and John Melfi.
ADVERTISEMENT - CONTINUE READING BELOW
HP held an advanced screening of SATC2 at New York's Paris Theater for the international press and some fashion and Hollywood VIPs which culminated in a swanky Middle-Eastern-inspired (in keeping with the film's Abu Dhabi theme) after-party at nearby shopping mecca Bergdorf Goodman.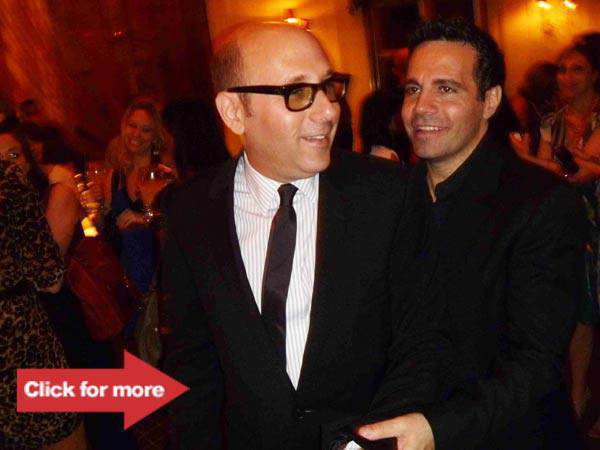 Willie Garson and Mario Cantone, who play Stanford Blatch and Anthony Marentino in SATC. Click for more photos of the after-party at Bergdorf Goodman.
---
Help us make Spot.ph better!
Take the short survey
Load More Stories