SPOT.ph's 10 Ultimate Christmas Shopping Tips
Arm yourself with these tips for a stress-free holiday shopping experience.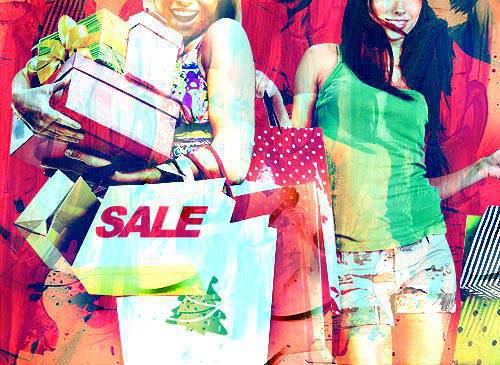 (SPOT.ph) Christmas is just a few blinks away. And although we package the holidays with a lot of bells and trimmings, the preparation for it may cause some major mayhem. No matter how early we start our gift buying or how many times we say "I-will-avoid-last-minute-shopping-this-year," fact is, we always fall into the stressful trap of putting off buying presents until it's practically Christmas Eve.
ADVERTISEMENT - CONTINUE READING BELOW
Enter: the SPOT.ph shopping game plan, with 10 easy tips that can help you battle it out for the best bargains!
1. Time is gold!

During the Christmas season, paydays and bonus payouts definitely cause a spike in numbers in Manila's shopping areas; add to that, the fact that malls are almost always on sale. So always remember that timing is key! Divisoria and Baclaran may be your shopping Mecca when it comes to the best bargains in town, so if you plan to head out to these places, go early morning (think: 8 a.m.) and on a weekday (except for Wednesdays in Baclaran, of course).

If malls are your thing, go right after they open, usually at 10 a.m., to be able to scour the place sans the mob. But if you already have a list of things to buy, come in as late as 8 or 9 p.m. (the crowd has thinned out by then) just before the mall closes.

2. Choose your battlefield.

Identifying the right store for your gifts can be a surefire way to save on time! Here's a quick rundown of the best go-to stores for your gift shopping:

For anything and everything under the sun:

The tagline "we've got it all for you" is no cliché... if you want a one-stop shop that can provide you with everything you need in a wide variety of choices, then SM department store is a top bet.
ADVERTISEMENT - CONTINUE READING BELOW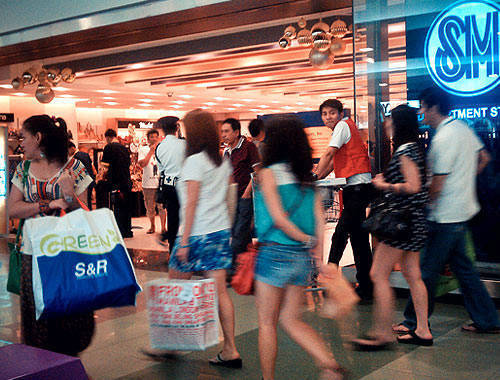 Christmas bazaars are also great, where haggling and asking for additional discounts for bulk orders are accommodated. A little charm goes a long way in helping you score the best deals! Go for your favorite: Rockwell Tent Bazaar, World Trade Center Bazaars, Cuenca Bazaar, or even your ol' reliable Greenhills Tiangge.

Toys for the kids (and kids at heart!)

Toy Kingdom and Toys 'R' Us will overwhelm you with all the hippest toys and collectibles; while Quirks has a roomful of cute and playful items for the grown-ups.
ADVERTISEMENT - CONTINUE READING BELOW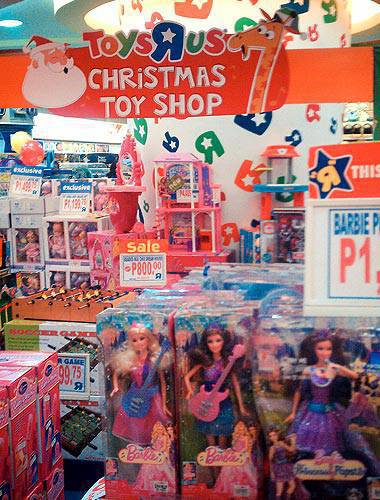 Cute little trinkets (for the officemates or your barkada)

One of the classics is Regina's Gift Shop in Shoppesville, Greenhills.

Saizen, Beabi, and Muji are great options for your OC friends who are into systematizing their stuff with random containers that are either plain and clean or fun and colorful.

Fully Booked and Scribe can also provide you with planners and notebooks for those who are more into writing and organizing their schedules and making sure everything is on time all the time.

Home supplies and decor (for the newlyweds, moms, moms-to-be, and even dads!)

Stuff for the home is always a welcome gift, so check out Living Well Home Store, Gourdos, or Regalong Pambahay for pretty items that are perfect conversation starters! Metro Department Store and Landmark have a wide array of choices for different types of homes-modern, country, or oriental. Rustan's and Dimensione, on the other hand, offer more upscale items that are fit for your closest family and friends. If your budget's pretty tight, check out Japan Home Center for great 88-peso finds.

Food for the foodie!

Food bazaars like Mercato Centrale, Salcedo Market, and Legaspi Sunday Market will be the best place to buy food for those who love to eat and try something new. Power Plant Mall also hosts a baker's fair during this season. And S&R also has a good selection of baked goodies-a whole apple pie costs only P250! Remember to place your yummy gifts in festive boxes or glass containers to add a personal touch.

Chic style for the fashionista

Accessories are the easiest gift to give to any fashionista. It's more affordable than clothes and size is not an issue. Go to Yhansy in Shangri-la Plaza Mall, Crossings Department Store, Accessorize, Forever 21, and Parfois for a wide array of on-trend bling.

Man up!

Buying stuff for men is really an arduous task, so good thing most men are very easy to please. Buy something functional and cool from Team Manila or Topman like a shirt, wallet, or a fedora.
ADVERTISEMENT - CONTINUE READING BELOW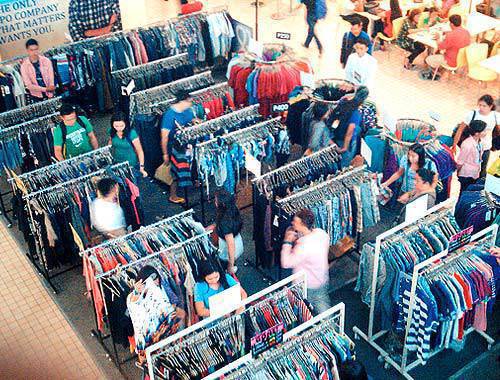 3. Set your battle plan.

Just as it is with grocery shopping, a list will always do the trick. And just as Santa does it, make a list and make sure to check it twice. Indicate who you intend to buy gifts for, what they like, and how much your budget is (total budget and budget per person). Some also find it relevant to have a standard list in their computers that contains the age of the kids they're buying presents for, just so their presents will always be appropriate. More OC (read: hands-on) shoppers also indicate what they have already given so that they don't do a "repeat performance" the following year.

4. Plot out the days to attack.

Expecting to shop for everything in a day is like waiting for a miracle to happen, so it's best to schedule your shopping dates. Day 1 can be for generic gifts like small trinkets for office personnel. Day 2 can be for the "VIPs" like closest families and friends, since this requires more time and effort. Make sure to have a short list of stores so you can create a route and you don't miss out on anything.
ADVERTISEMENT - CONTINUE READING BELOW
Doing this will also give you time to schedule your shopping day according to the mall's sale schedule. For example: in SM department stores, they hold separate sales for house stuff, baby stuff, and appliances so you can match your shopping needs to the mall's sale schedule to give you the best bargains!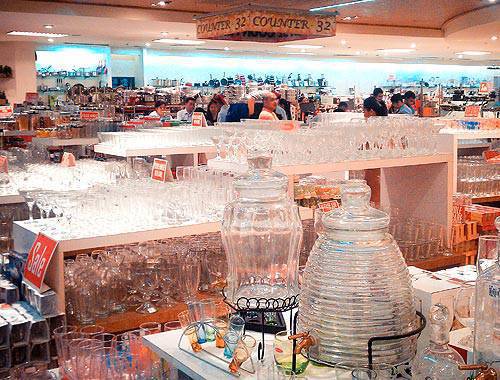 5. Prepare your battle gear!
ADVERTISEMENT - CONTINUE READING BELOW
Keep it comfy to make your shopping trip less stressful. Ditch the heels and go for flats so you can easily walk around and use a sling bag so that you have both hands free. Be eco-friendly by bringing a reusable bag that can hold all your stuff. If you are eyeing open shopping areas, don't forget to lather on some sunblock!
6. Create your own shopping squad!

They say two heads are better than one. In shopping, you can also say "four hands are better than two!" When going Christmas shopping, it's sometimes a good idea to bring someone who can: (a.) help you decide on some items and more importantly, (b.) help you carry heaps of stuff. Remember though, try to limit it to just one companion-taking a lot of friends along can be a cause of delay or impulse purchases.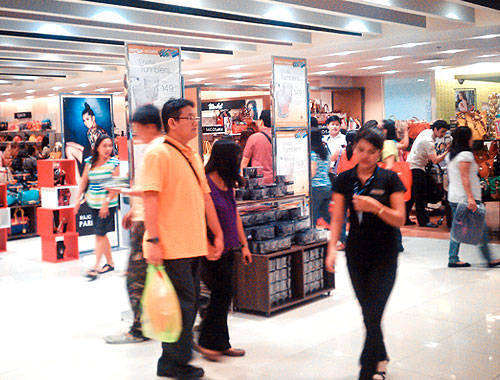 ADVERTISEMENT - CONTINUE READING BELOW
7. Always keep your eyes open.

When shopping, don't forget to check the items for damages, stains, or what-not. Don't get over excited with the bargain until you've made a thorough inspection. Besides, it's such a hassle to go back to the store just to have your item exchanged, and some open-spaced stores might not even allow exchanges.

8. Make sure your radar is on!

Shopping for bargains can be fun, but getting freebies can be more rewarding! Top of mind is the free gift-wrapping services in stores like Rustan's, offered for a minimum amount of purchase. Just imagine hours of shopping, then leaving your stuff to be gift-wrapped while having coffee or a quick snack. Sounds like a multi-tasking masterstroke to us.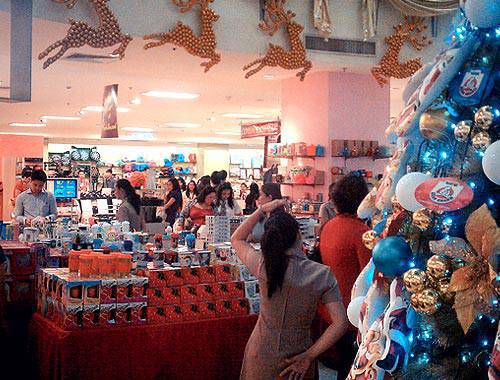 9. Always be charged!

If you are in for a long haul, and especially if you are shopping in open spaces like bazaars, Divisoria, or Baclaran, it's advisable to have a "secret stash" of crackers, candy, or trail mix in your bag. You'll find these helpful when you lose track of time and end up skipping lunch or dinner. A quick bite will tide you over until you are able to sit down and have a proper meal.

10. Always be on the lookout!

Before going to the mall, try checking Groupon sites, especially if you're planning to give food as gifts. Deal Grocer has a good selection of specialty cakes on sale, some even homemade and guaranteed new to the taste buds. Shopping online gives you the flexibility of simply picking up the item at your desired location and time, or mailed straight to your doorstep.
ADVERTISEMENT - CONTINUE READING BELOW
Recommended Videos
Load More Stories