CHECK IT OUT: L'Oreal Steampod Services at Bench Fix
Effective care for damaged hair
(SPOT.ph) Whoa, what happened to your hair? Did you forget to bring luster and shine when you went on your little ombre bleach escapade? Got a little too carried away trying to be Carrie Bradshaw with the curling iron? We know, we've been there too and it can get very frustrating trying to get that shine back, especially if you have to rule out going back to the salon for fear of damaging the hair further.
Bench Fix and Rowenta, L'Oreal Professionnel recently launched a hair treatment that promises to fix that walis-look for you by using the Steampod, which works like a clothing iron with a water reservoir but with teeth so it combs your hair as it slides down.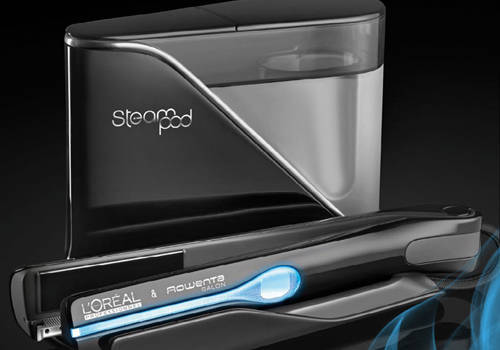 ADVERTISEMENT - CONTINUE READING BELOW
For great hair, just add water. And a piece of equipment made by Rowenta.
Of the two treatments available, we tried Steamcare, which is best for those pressed for time-there's no long wait for the treatment to set in or wrapping or whatnot where you're just sitting there fiddling with your phone or flipping through magazines. There will be a lot of X-tenso caring happening in your hair but the products are formaldehyde-free and contain vegetable-protein so it leaves no residue. The best part is that you can opt out of the usual wig-like straightness for Asian horror and get some nice, soft waves for a little more volume.
How soon can you get this after a session of hair torture? If you just bleached and you look like an extra from The Walking Dead, you can walk right in a day or two after and heal your wounded locks if you have an hour and a half to spare.
ADVERTISEMENT - CONTINUE READING BELOW
Steamcare (P2500/long; P1500/short) and Steambond (P7500/long; P6000/short) treatments are available at Bench Fix salons.
Recommended Videos
Load More Stories