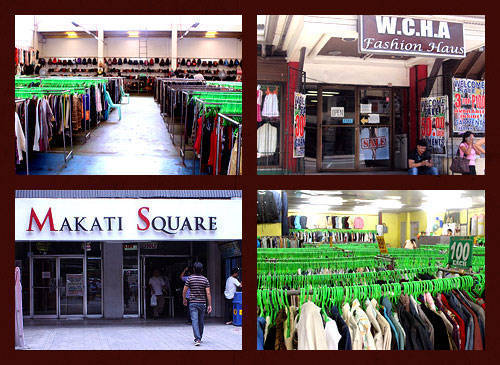 (SPOT.ph) For some, going to thrift stores or ukay-ukays is a daunting task. It requires patience and a carefree attitude towards dirt and stink.
In recent years, anything "thrifted" is now seen as something more nostalgic, more kitsch and unique, and to most, trendy. Thanks to the many fashion-conscious minds in the blogosphere, though, ukay-ukays are now more openly accepted and seen as a fashion haven where trends from different eras (hey, the '90s cropped tops and denim jumpers are making a comeback this season) can be found and bought.
ADVERTISEMENT - CONTINUE READING BELOW
Don't be scared of the seemingly intimidating racks of clothing you need to go through. After all, finding that unique piece (yes, only you have it!) is the pot of gold at the end of that chaotic rainbow, so to speak.
If you're looking for a denim chambray shirt, a leather pencil skirt, or maybe even a cute princess costume for your niece for less than 100 pesos, then check out this list as we zero in on well-loved thrift stores around Manila, an update of the first SPOT.ph Guide to Thrift Shops in Manila, published in 2010.
NORTH EDSA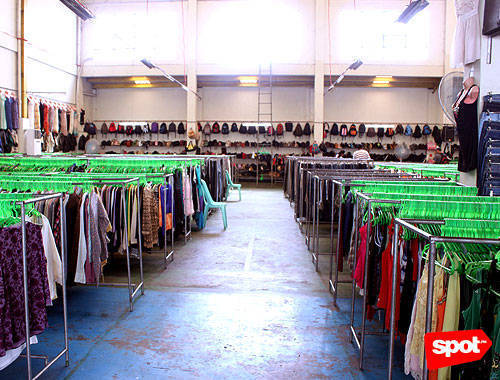 Raberly
Located along North Edsa (southbound), right beside the North Avenue MRT Station and across Trinoma, this thrift store is probably the biggest Raberly out there, though it has several branches around the city. What looks like a warehouse is now a fashion dump of cheap goods from old Nikes to fancy-looking leather bike jackets to even kitschy toys from years ago.
Upon entering, you are greeted with rows and rows and rows (and more rows!) of clothing for all ages. We really mean it when we say there is an item of clothing for everyone and anyone.
With its low prices (although we're not too sure about the P800 price for the leather jacket), and wide array of clothing (some are on-trend!), it's pretty easy to figure out why this particular branch is everyone's go-to place for a quick, cheap fashion fix.
KATIPUNAN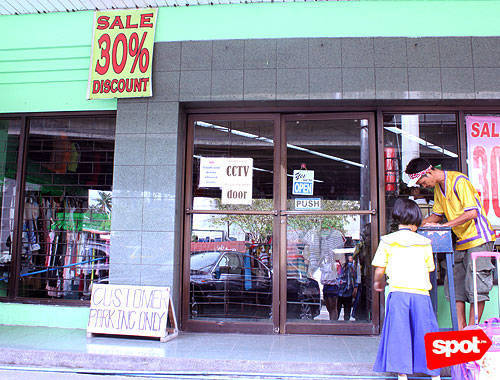 ADVERTISEMENT - CONTINUE READING BELOW
Querra's Thrift Shop Plus
At the end of the Katipunan stretch of cafés, restaurants, coffee shops, home to many studious Ateneans, Iskolars, and Knollers, is a little thrift store called Querra's Thrift Shop Plus. It's not much, but it houses tons of winter clothes (you know, if you want to suddenly run away to New York to do some soul-searching). Despite its relatively small size, it does have lots of basics for everyday wear and accessories.

Surprisingly, if you're patient enough, you can find that one item that's on-trend for the season. We found a pretty cute leather pencil skirt for only P100!
Although it's located near three of the bigger schools in Manila, only a few students frequent this place; instead, their saleslady tells us that yuppies are their suki.
ANONAS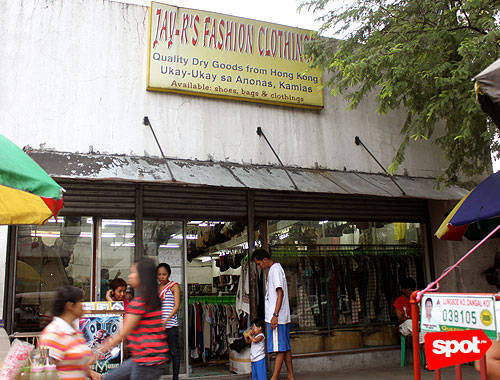 ADVERTISEMENT - CONTINUE READING BELOW
Jay-R's Fashion Clothing
Situated beside Jollibee in Kamias Road corner Anonas Extension is this ukay-ukay that promises fashionable clothing for everyone. From on-trend blazers, basic colored button-down polos to Doc Marten-inspired boots, there is something for the fashionista at heart.
Hanging from the ceiling is a wide array of bags, bags, bags. The bags are pre-loved but branded, the authenticity of which is guaranteed. They usually do wholesale or if you haggle enough, they can adjust the price to as low as P100!
ADVERTISEMENT - CONTINUE READING BELOW
Anonas Mall
At the heart of Anonas is this popular ukay-ukay stop connected to the Anonas LRT Station, simply called Anonas Mall. It has four floors of fashion goods from dresses, denim pants, shoes, bags, and toys. Every store may look alike but each one has its own specialty. We found a couple of boyfriend blazers on the second floor and tons of printed polos and blouses on the first. We even found pre-loved designer duds on the first floor! It's really just a matter of going through almost every rack, if not all, to find those pieces that can create the look you want for less.
Make sure to allot at least an entire day for this specific place as you'll be spending a lot of time browsing for good finds.
KAMIAS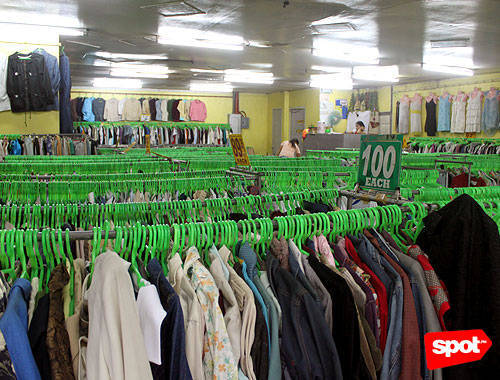 ADVERTISEMENT - CONTINUE READING BELOW
Mabunga (Kamias)
At the end of Kamias St. corner EDSA Northbound is this clothing haven that houses worn clothes from various retail brands to designer pieces (Yup, we found a pair of Versace pants!) Most of the clothes, we've noticed, cater to the older generation--clothes that are perfect for our lolas and lolos. They often have sales (P100 for 3 pieces) that are worth looking into!
AURORA BOULEVARD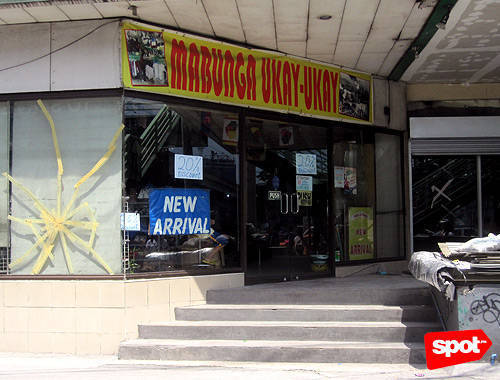 ADVERTISEMENT - CONTINUE READING BELOW
Mabunga (Aurora)
Situated beside Central Colleges of the Philippines along Aurora Boulevard is this relatively new ukay-ukay hotspot. Unlike its older sister store in Kamias St., this thrift store houses more on-trend pieces and satin dresses perfect for Halloween or a beauty pageant (for the kids). It may not be as big compared to other Mabunga stores but it does have a wide variety of items from clothes to home and school needs. And similar to its sister store, it offers a few great sales such as their 20% off sale on all items. Bonus: because this store is pretty new, it has tons of new arrivals from last season!
CUBAO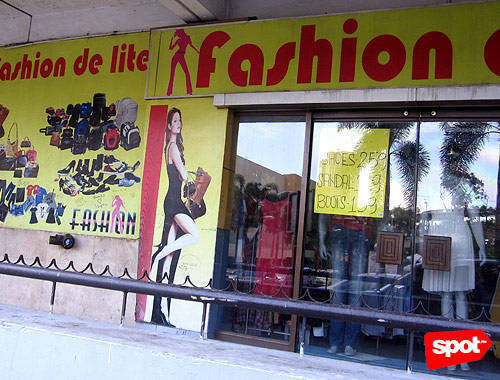 ADVERTISEMENT - CONTINUE READING BELOW
Fashion D-Lite
Its huge decal poster at the entrance  sums up what Fashion D-Lite is about. Located at the corner of General Roxas and Araneta Center, this powerhouse ukay-ukay contains everything you need, clothing-wise. It's a fashion powerhouse to delight everyone and anyone with its wide array of commodities from the on-the-go worker to the brow-burning student. You can find all kinds of clothing here from jackets, scarves, and dasters, to computer bags and women's shoulder bags. The prices they post outside aren't fixed, so make sure you know how to haggle to get a really good price on those cute ballerina flats.
MAKATI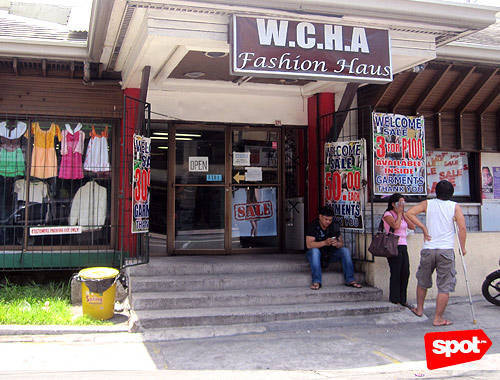 ADVERTISEMENT - CONTINUE READING BELOW
W.C.H.A. Fashion House
Like most ukay-ukay stores with the word fashion in their name, this hotspot (Makati Avenue corner Poblacion) promises fashionable goods for the young and the old. They have every kind of clothing imaginable (yes, even brassieres!). Spotted in the windows are a wide array of satin gowns and dresses for the little ones to wear for fancy occasions (Santacruzan perhaps?). Tip: check for sales or special deals weekly.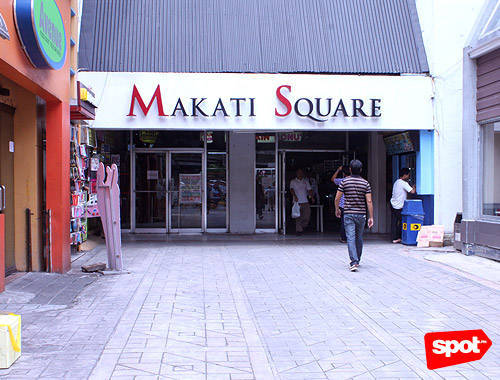 ADVERTISEMENT - CONTINUE READING BELOW
Makati Cinema Square
Another treasure trove of ukay-ukay goodness situated at the heart of Makati (Don Chino Roces Avenue), Makati Cinema Square houses tons of good, cheap clothes in the basement area. Most people who frequent this place like it because it has air conditioning and looks cleaner than the ones tucked away in the little streets and alleys of Manila.
BANGKAL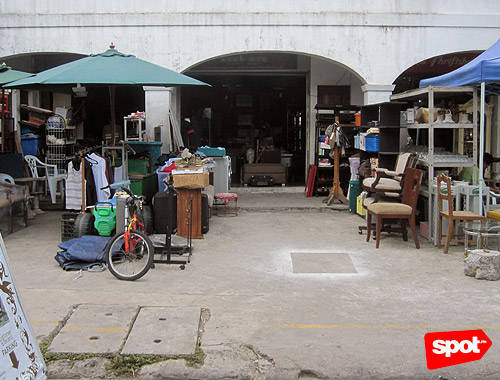 ADVERTISEMENT - CONTINUE READING BELOW
Archaic
Further down south from EDSA is a little place called Bangkal that houses around four thrift stores on Hizon Street. These stores are more thrift stores than they are ukay-ukays because not only do they house used clothing and bags, they're also frequented for their nostalgic pieces that aren't going to put a dent in your wallet. From old photos of Marcos and antique ashtrays, to intricate cabinets, it's a haven for anyone who loves anything old-fashioned.
Do you have your own favorite thrift shops? Tell us in the comments!
Share this story with your friends!
---
Help us make Spot.ph better!
Take the short survey
More Videos You Can Watch
Load More Stories