10 Revived Fashion Trends That Actually Look Cool
Take a look at these old fashion trends that are making a comeback.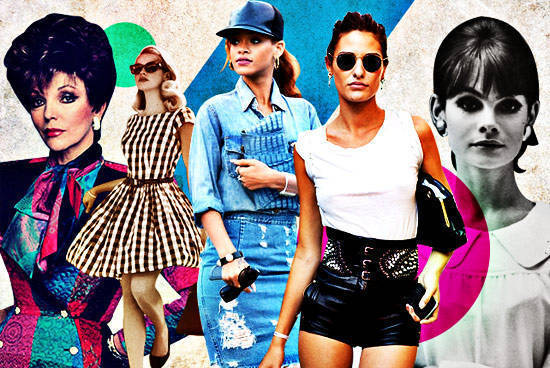 (SPOT.ph) Someone once said that history repeats itself. And it's true when it comes to fashion; trends come and go... and come back again either to haunt us or to make us look better. There are items that we wish we'd never see again (big hair in the '80s) and some that we're glad to see return (structured blazers are great for power dressing!). So we took a trip down memory lane, and took note of the looks that seem to be making a comeback.
'50s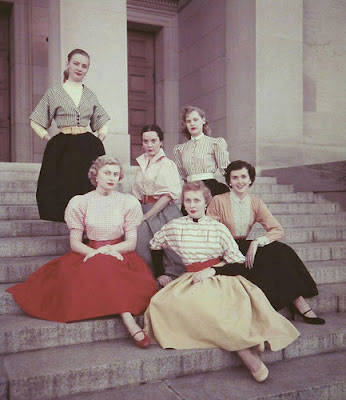 The original Gossip Girl?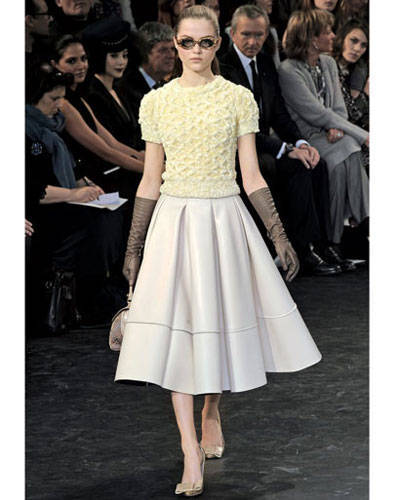 ADVERTISEMENT - CONTINUE READING BELOW
A modern skirt as seen on the runway of Louis Vuitton A/W 2010
Poodle skirts or full knee-length skirts
You've probably seen them being sported by the Pink Ladies of Grease , but these skirts definitely scream feminine. We can imagine our lolas twirling in these during their school prom back in the day while they tell us their cheesy encounters with lolo. While they're reminiscing, you can still get a more modern take on the full knee-length skirt today.
Photo courtesy of Travel In Silence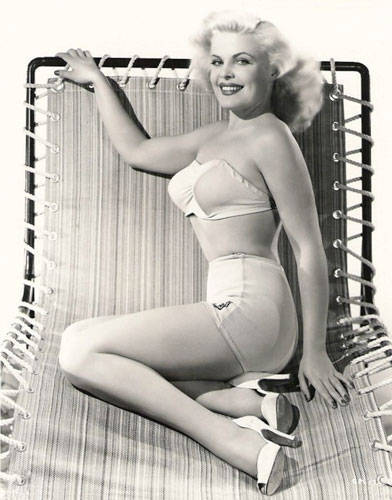 CONTINUE READING BELOW
Recommended Videos
This swimsuit hugs the body in all the right places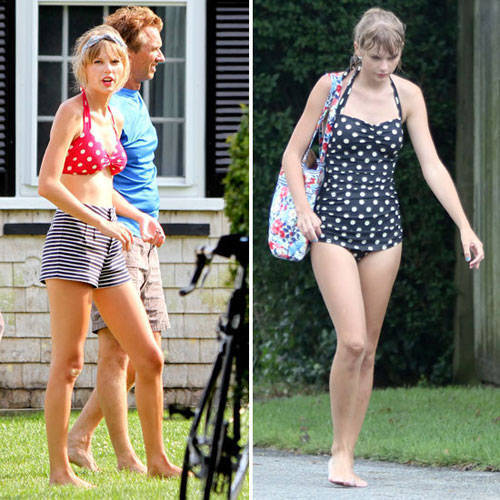 ADVERTISEMENT - CONTINUE READING BELOW
Aside from writing songs about failed relationships, Taylor Swift has a thing for '50s inspired bikinis
Pin-up bikinis
Although "pin-up" girls were all the rage during World War 2 in the '40s, their getup managed to retain its popularity into the '50s. The retro style of this bikini was seen in almost every pin-up poster and the likes of Taylor Swift have been seen sporting this vintage look recently. It's no wonder this type of swimsuit (second only to the teeny bikini) was seen in almost every Instagram account of every girl who went to the beach last summer.
Photo courtesy of Pop Sugar
'60s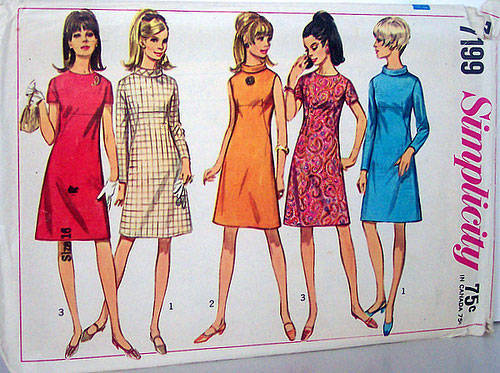 The A-line dress in various colors and prints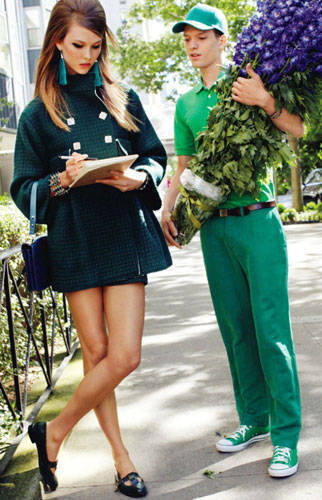 ADVERTISEMENT - CONTINUE READING BELOW
A coat/dress sporting an A-line silhouette
A-line dress
In an era of psychedelic prints, colorful outfits, and sky-high go-go boots, it would be crazy to think that a simple article of clothing would exist. But we did find one: the A-line dress. It stands out with its classic lines and easy-to-wear approach for women. Seen in fashion magazines, and even flight attendant uniforms back in its heyday, this classic silhouette can be found in every woman's wardrobe. Contrary to what they say about all good things coming to an end, it did manage to resurface in the early 2000s and its silhouette will always be a well-loved classic.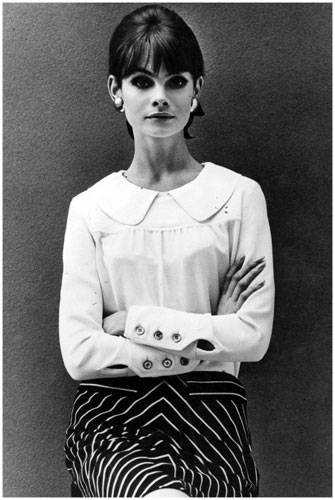 Sexy and sophisticated, women loved their peter pan collars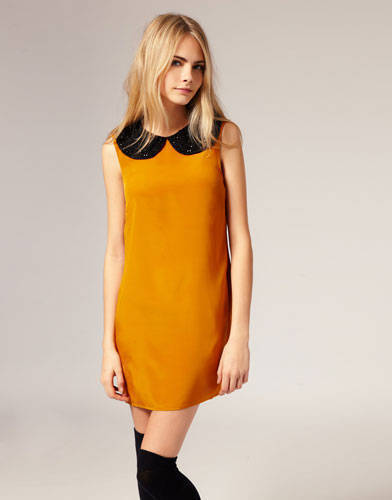 ADVERTISEMENT - CONTINUE READING BELOW
Model Cara de Levigne sporting a modern reiteration of the trend
Peter Pan collar
From studded to plain old white, these collars, which originated in the '60s, have been making the rounds in retail houses and finding their way to the necks of fashion bloggers, yuppies, and kolehiyalas alike. It's cute and elegant enough to wear on your first date or even a night out with your best buddies, but don't overdo it. When it comes to this trend, there's a fine line between cute and cloying.
Photos courtesy of Pleasure Photo Room and The Fashion Tag
'70s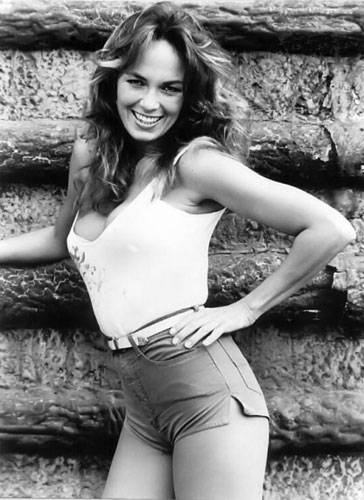 We wouldn't be surprised if you found a pair of these in your mom's closet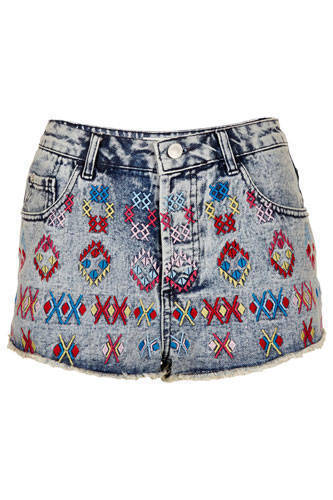 ADVERTISEMENT - CONTINUE READING BELOW
High-waisted shorts took on a more indie vibe with aztec prints
High-waisted Shorts
High-waisted shorts are back whether you liked them then or not. We're not exactly sure why people refer to them as something belonging to the "hipster" crowd, but whatever, we'll take it. Usually seen together with flower crowns, crop tops, and hippy round sunglasses at indie concerts and events, these versatile shorts are worn all throughout the year in tropical Manila. And maybe that's the beauty of it, while other countries are layering on as much clothing as they can, girls are hurrying to the nearest Topshop or Forever 21 store to score a pair to show off their gams.
Photo courtesy of GoingLikeSixty and Topshop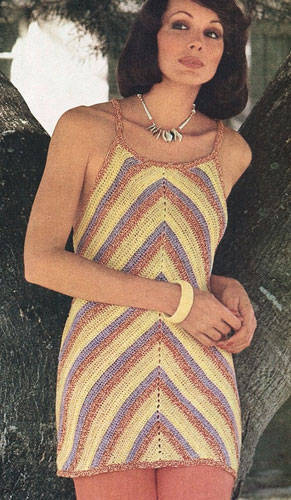 We wonder what she's thinking about.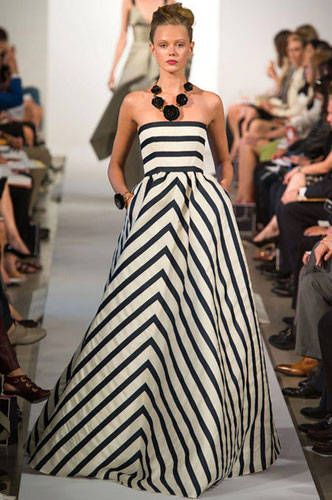 ADVERTISEMENT - CONTINUE READING BELOW
A classier and more dramatic take on the chevron print
Chevron print
Evoking a retro vibe, the inverted V print came in all sorts of colors that suited every one and anyone. And with the '70s carrying on the wide range of prints from the '60s, this print certainly took off. Today's takes on Chevron prints have taken on a more modern vibe with colors that aren't as dizzying as the one 40 years ago, and we're glad the headache-inducing yellows and pinks did not catch on with the crowd.
Photo courtesy of TresChicArabia
'80s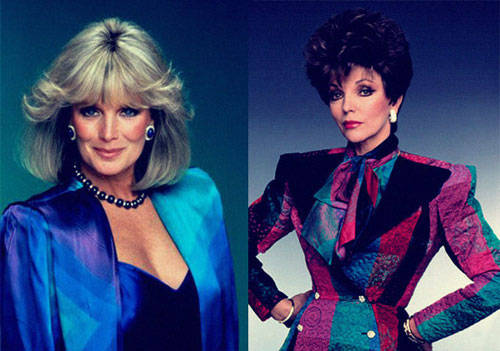 The Golden Girls loved their shoulder pads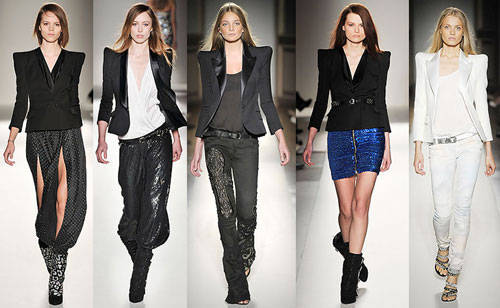 ADVERTISEMENT - CONTINUE READING BELOW
Balmain's version of a structured blazer isn't too shabby
Blazers with shoulder pads
If you type in '80s fashion into Google or any search engine, you'll most likely see women with big hair and even bigger shoulder pads. Yes, the women of the '80s loved their shoulder pads and the more structured and bigger they are, the better. The modern take on this hot trend certainly mellowed down from the punchy colors and odd-shaped clothing of that era to a more professional and casual approach that still managed to retain the structured silhouette that made it famous.
Photo courtesy of Vintage Couture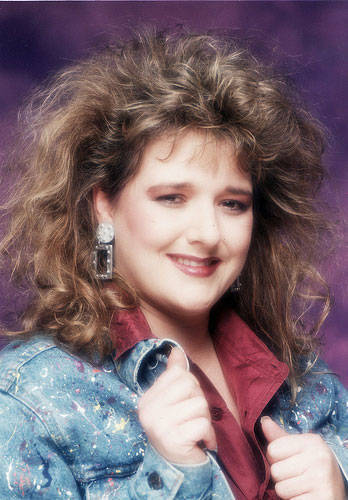 Big earrings? Check. Even bigger hair? Check.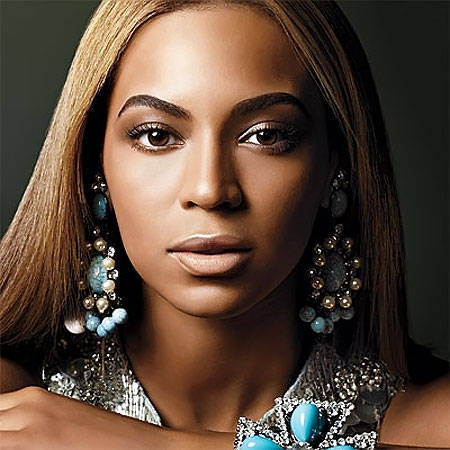 ADVERTISEMENT - CONTINUE READING BELOW
Beyoncé sporting the trend
Big Earrings
We really meant when we said, the bigger the shoulder pads, the better. Just like the '80s affinity for anything big, it seems natural for accessories to turn into a huge (and we mean literally) fashion statement. It just doesn't make sense to have big hair and wear small earrings. This decade's version is pretty much the same; except apparently, we call them statement earrings now.
Photo courtesy of LifeIsDynamite and NVme
'90s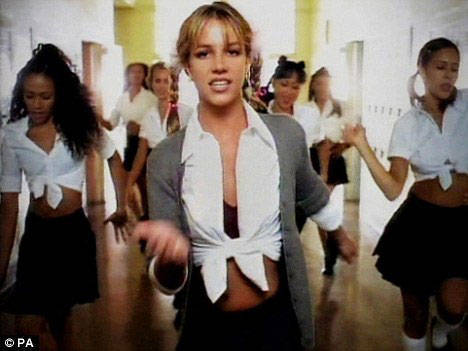 Who knew we'd be copping Britney's look a decade later?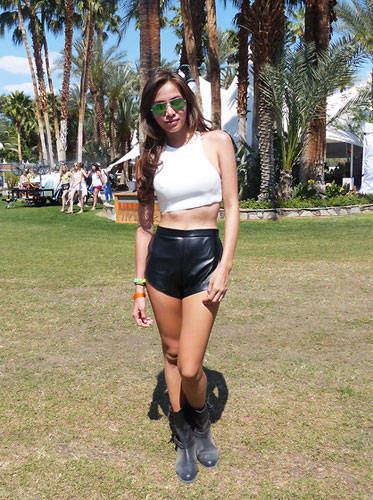 ADVERTISEMENT - CONTINUE READING BELOW
A sexy Divine Lee wearing a Boom Sason crop top
Crop Tops
Aside from food-related posts, Instagram, is also a haven for fashion. Our endless search for what's in this season led us to one particular item: crop tops! Popular in the '90s and worn by celebrities like Britney Spears and Christina Aguilera, this tiny article of clothing has been taking women by storm - well, those who dare show a bit of skin, anyway. Personalities like fashion designer Boom Sason (check her out in our Preview Ball's Best Dressed 2013 Gallery) and actress-cum-model Jasmine Curtis-Smith scored thousands of likes on Instagram for daring to bare in crop tops. Usually paired with a high-waisted skirt, jeans, or shorts, this widely recognized trend is perfect for a night-out at HyvE.
Photo courtesy of Divine Lee's Lookbook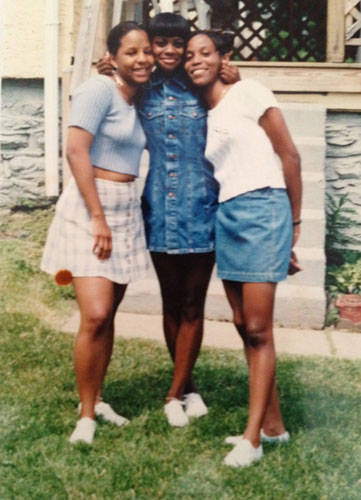 Raid your closets ladies, you probably have at least one piece hidden somewhere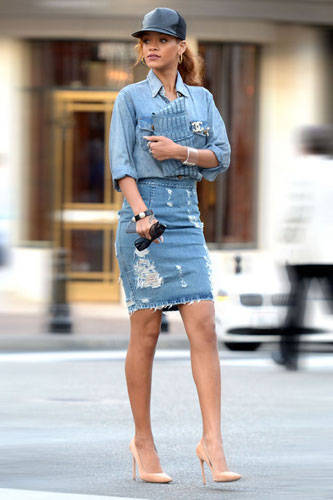 ADVERTISEMENT - CONTINUE READING BELOW
Rihanna is turning out to be a fashionista in this season's '90s trends
Denim Skirts
We also thought we could forget this big '90s trend and bury it with our many boyband posters and mix tapes but doing that would be futile. With most '90s trends making a comeback this season, it's no surprise denim skirts are joining in on the wave. This recurring trend has taken on more modern silhouettes to flatter any body shape so finding one would not be that difficult. We're still unsure about this latest resurrection but we love denim, so we'll embrace this... for now anyway.
Photos courtesy of SGB Vintage and StyleCravings
Did we miss anything? Tell us in your comments below!
Share this story with your friends!
---
Help us make Spot.ph better!
Take the short survey
Load More Stories