No-Hassle Holiday: 10 Reasons Why Online Shopping Will Save Your Sanity This Christmas
Want to avoid the mad rush this holiday? We suggest you shop online.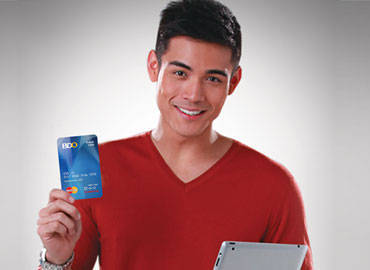 Christmas season is right around the corner you can almost taste it. The signs are all around: cheerful holiday music, brightly colored decorations, and of course, the traffic build-up around malls, remind you it's time to start shopping for presents.  If you are not one to brave shopping malls but would like to avoid being branded a Scrooge, don't panic: Online shopping promises to take the hassle out of Christmas shopping.
ADVERTISEMENT - CONTINUE READING BELOW

Here are 10 things that should convince you to try shopping online:

1. No traffic or parking problems.
Shopping online does not require you to wade through bus- infested highways just to get to the mall and then end up getting stuck in your car for hours waiting for a parking space.   You don't have to waste gas, time and tears. You can shop anywhere! You just need a place with Wi-Fi connection, your laptop, a tablet or even your mobile phone and everything is just a click away!

2. No time constraints.
Another good thing about online shopping is that you can do it anytime. No more rushing to the store before it closes or waking up at dawn just to make it to the mall early. You can take your time and shop while you have your coffee in the morning; squeeze it in during lunch break or right after your midnight snack. You can basically shop whenever it's most convenient for YOU.
ADVERTISEMENT - CONTINUE READING BELOW

3.  No dealing with limited stocks or choices.
When browsing online, you don't need to wait endless hours for the saleslady to notice you or give you your size. You can easily choose the style, size and color of items with just a few clicks.

4. No walking back and forth between stores to compare prices.
You can even make sure that you're getting the lowest price possible. Just select "lowest priced first" and most sites pull up a list of their lowest priced items for you. What's even better is that you can also compare prices not just between local stores but international stores as well. Perfect for your inner Scrooge!
5. No more standing in endless lines.
No more hunting for the elusive cashier with the least number of customers, while trying not to break your arms with your purchases.  When you're satisfied with your purchases, simply click on the "check-out cart" option.
ADVERTISEMENT - CONTINUE READING BELOW
6. No more worrying about space.
Small car?No problem! With online shopping, you can forget about cramming your car with your purchases. This is because most online stores deliver right to your doorstep! So go ahead, treat your brother to that cool  mountain bike, or your father with that massive 52-inch flat screen LED TV. Those items that were always a problem with your cute car are easily resolved because online shopping offers door to door delivery. So go all-out this Christmas and prove you're no penny-pincher.
7.  No more fears against holiday robberies.
Say goodbye to your friendly neighborhood pickpockets. Shopping online means you never even have to leave the confines of your home (or the comfort of your bed!).

8. No more dealing with deranged mobs just to enjoy promos and discounts.
Most stores have specific promos offered exclusively to their online shoppers. You can also join the bandwagon and visit online group buying sites. Your credit card might also have its own set of special holiday promos you can take advantage of as well.  So leave the craziness to the mass of people flocking the malls this season, and enjoy huge discounts shopping in your pajamas.
ADVERTISEMENT - CONTINUE READING BELOW

9.  No more worrying about stretching your budget.
Not enough cash for making big purchases? Arm yourself with a credit card that enables you to pay in installments and shop away!

10. Absolutely no more walking.
Mall marathons are now things of the past! Exercise may be good for you but there are times when it's preferable to just chill, surf and shop.
So take advantage of the convenience that online shopping offers this season and arm yourself with a credit card that has the most to offer like BDO Credit Cards.  A preferred credit card for online shopping, the BDO Credit Card is the first and only credit card that allows Automated Online Installment purchases. BDO Credit Cards have a wide array of merchant partners with special deals to choose from, especially this Christmas season. BDO also offers online deals with BDO Online Delights and BDO Online Installment-shopping for gifts has never been this rewarding, stress-free and easy on the pocket. And the best thing about using BDO Credit Cards when shopping online: you have the peace of mind knowing you have safe and secure transactions every time.
ADVERTISEMENT - CONTINUE READING BELOW

Get a complete list of BDO promos by downloading the BDO Deal Finder App for FREE at Apple iTunes and Google Play Store.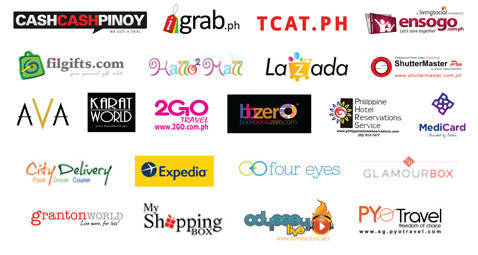 Recommended Videos
Load More Stories