10 Things We're Loving Now: a wallet that will never run out of "money," a delicious clock, salt and pepper grenades + more
It's a gift-worthy lot.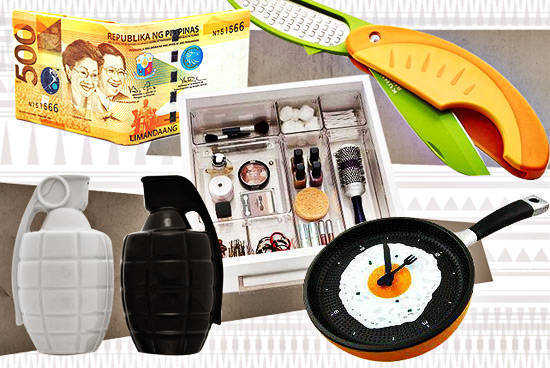 (SPOT.ph) This week, we're all about organization. After all, the year is about to end. We can't help thinking that our kitschy finds will make great presents too: a multifunctional knife that's not "army," grenades that don't explode, a "P500" wallet, a drawer divider, and more awesomely giftable finds.
ADVERTISEMENT - CONTINUE READING BELOW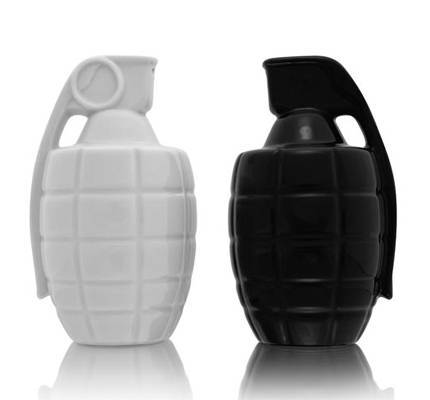 Grenade Salt and Pepper Shaker Set (P379.75)
We're making our meals explode with flavor with these kitschy grenade-shaped shakers. More cute than dangerous, these porcelain cases will add life to any dinner table.
Available at Dimensione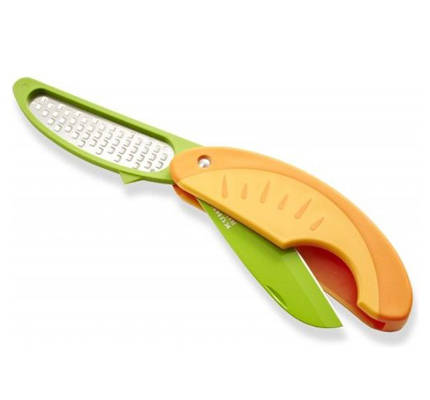 ADVERTISEMENT - CONTINUE READING BELOW
Foldable Citrus Knife and Zester (P970)
We're suckers for multifunctional. This three-way tool is a knife, zester, and scorer in one colorful package. The protective sheaths are color-coordinated for further safety and everything is non-stick for easier use.
Available at Kuhn Rikon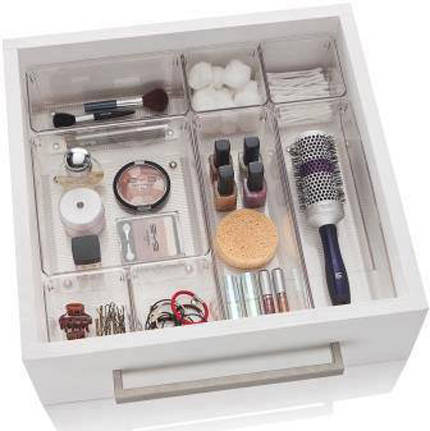 8-piece Multipack Drawer Organizer Set (P549.75++)
Can't get enough of organizing and decluttering at home? Be it inside your bathroom, bedroom, whatever-room drawer, your OC self will rejoice with this mini divider. This eight-piece set comes in different material and make making sure you have enough options to fit it in seamlessly with your interior design.
ADVERTISEMENT - CONTINUE READING BELOW
Available in Howards Storage World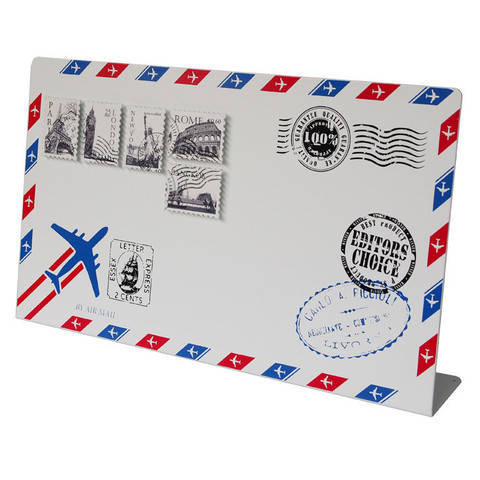 Noteboard (Airmail) - Desktop (P995)
One thing we like about snail mail is the airmail envelopes and stamps, which are recreated in this handy noteboard with five magnets. You'll surely pay attention to notes when it's posted on something as pretty as this. 
ADVERTISEMENT - CONTINUE READING BELOW
Available at Quirks Novelties & Curiosities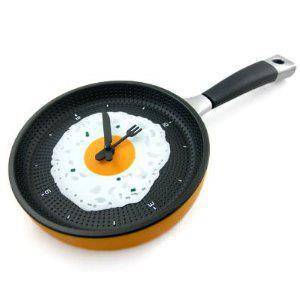 Mini Frying Pan Wall Clock (P450)
During the morning rush, you can check the time on this clock and it will also remind you not to skip breakfast. Talk about win-win.
Available at Below SRP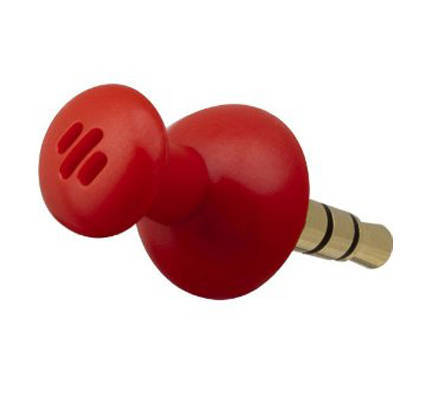 ADVERTISEMENT - CONTINUE READING BELOW
Thumb Tacks Micro Microphone (P495)

This cute thing is a much-needed attachment to your iPod or iPhone...if you like to record voice memos for yourself, that is. The best writers from the olden days used tape recorders to document their thoughts and if you want to feel like a pro, this mobile add-on is a good bet.

Available in Digital Walker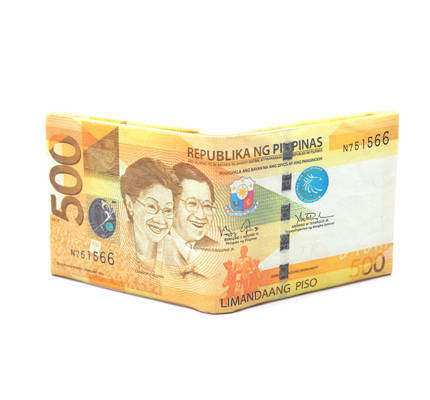 ADVERTISEMENT - CONTINUE READING BELOW
P500 Peso Wallet (P250)
You'll never feel like you're broke again! The downside is that snatchers might think you're more loaded than you really are, so be careful when you whip it out!

Availabe in Infomax Gold at Trinoma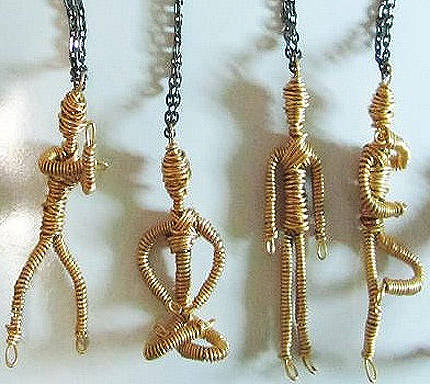 Wire "Mr. Poseman" Trinkets (P200 each)
"Mr. Poseman" comes in a variety of poses and you're bound to find one that suits your personality.  Some are beautifully awkward, while others are just conventionally charming, to say the least.  But what really grabbed our attention is the fact that each design is meticulously made out of wire and uniquely handcrafted by a local, budding artist, Kish Javier.
ADVERTISEMENT - CONTINUE READING BELOW
Available online at Kartwheel Creations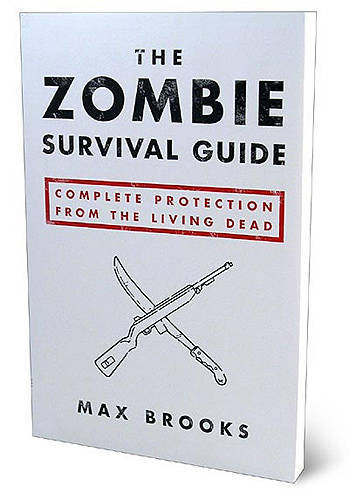 Zombie Survival Guide: Complete Protection From the Living Dead by Max Brooks (P520)
Rotting skin, bony flesh, and that perpetual gnarling sound that comes out of their almost-ripped mouths.  What's not to love about zombies, right?  And with all things undead being thrown at us left and right, the idea of an impending zombie apocalypse, admit it or not, both excites and terrifies the hell out of us!  So, what better way to be prepared than to indulge in Max Brooks' Zombie Survival Guide?  We guarantee that it has every bit of knowledge to help you survive that oh-so-exciting zombie attack everyone's talking about.

Available at Fully Booked

ADVERTISEMENT - CONTINUE READING BELOW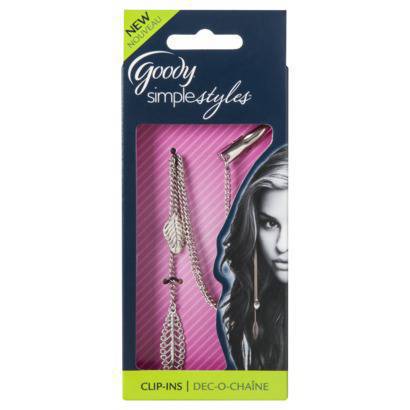 Goody Clip-on Chains (P449.75)
Add a little pizzazz to your outfit with this cool hair accessory from Goody. It's simple-nothing gaudy for us!-but it gives your look a chic edge.
Available at select department stores
Recommended Videos
Load More Stories