4 Gift Ideas for the Men in Your Life
Johnnie Walker makes gifting this holiday season a little easier.
Yes, it's that time of the year. Whether you're hard-pressed for time or in need of new gift ideas, we've got suggestions on what to give the most significant men in your life: your crazy dad, your intimidating father-in-law, and your hard-to-impress boss. Make life easier this holiday season and give them something that they will enjoy: Johnnie Walker Scotch Whisky.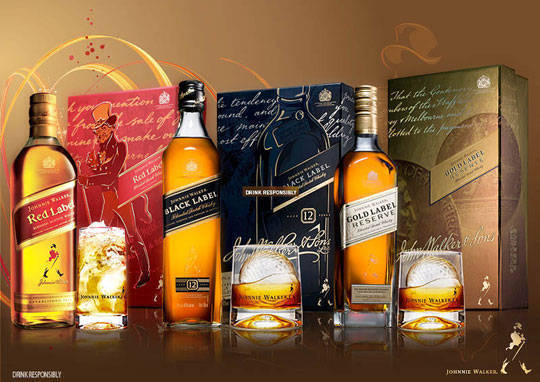 ADVERTISEMENT - CONTINUE READING BELOW
For Your Crazy Dad: Johnnie Walker Red Label
This Christmas, give your fun father something else to celebrate about: a thoughtful child! Give the gift of the Pioneer Blend, Johnnie Walker Red Label. Ideal for celebrating milestones and celebrations in someone's life, the Red Label is a versatile, vibrant whisky that's perfect for mixing-a quality not many other whisky brands can boast without losing character. This is why it is the best-selling Scotch whisky in the world. This is perfect for your father's love for entertaining and social gatherings. And this Christmas, every bottle comes with one premium Johnnie Walker highball glass.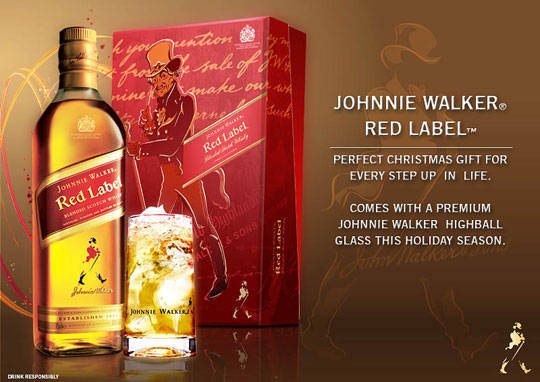 ADVERTISEMENT - CONTINUE READING BELOW
For the Father-in-Law: Johnnie Walker Black Label
Looking to impress your father-in-law? Gift him with a bottle of Johnnie Walker Black Label and earn his nod of approval. Undeniably rich and smooth, the Iconic Blend is an acclaimed masterpiece of blending craftsmanship. It is regarded by experts as the ultimate Scotch deluxe whisky, the benchmark by which all others are measured. What's more is that, for this season, every bottle comes with one premium Johnnie Walker tumbler glass.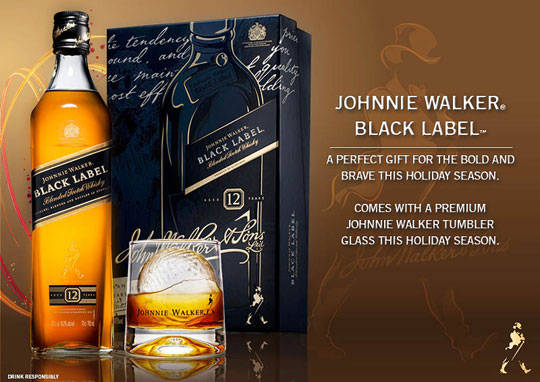 ADVERTISEMENT - CONTINUE READING BELOW
For the Boss: Johnnie Walker Gold Label Reserve
One of the hardest people to buy a gift for is your boss. What do you get someone who can buy more expensive stuff than you? The answer: give something that's classy and thoughtful at the same time: a Johnnie Walker Gold Label Reserve. With the unique distillery character of the individual whiskies used in its blending, it is a beautifully balanced, luxurious, and full-flavoured Scotch Whisky that is aptly known as the Celebration Blend. This gift will assure you that the big boss will remember your name. Each purchase of the Johnnie Walker Gold Label Reserve comes with two premium Johnnie Walker tumbler glasses.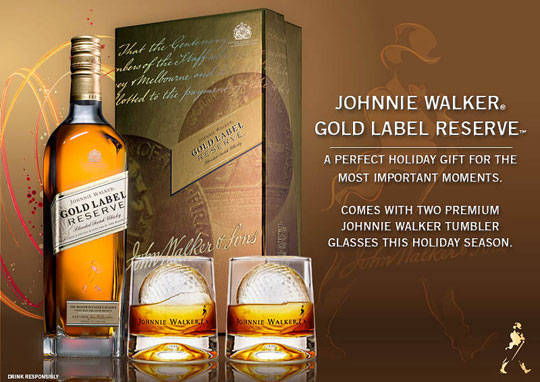 ADVERTISEMENT - CONTINUE READING BELOW
Johnny Walker Complements
Aside from the token glasses, you can match your Johnnie Walker gifts with other cool stuff. Check out some interesting knickknacks that would go well with this certified man-drink:
Whisky stones
A whiskey stone is an ingenious way to chill your drink without ice melting into it.
Flask
Made of stainless steel wrapped in leather, an elegant flask is perfect to bring along on a day trip or smuggle into a "wholesome" party. Always remember, however, to never drink and drive.
Whisky measure
Whisky measure will come in handy for those fond of making Scotch whisky cocktails, such as the ones found on the Johnnie Walker Philippines Facebook page.
Fruit basket
Pears or green apples are examples of fruits that work best with Scotch whisky, plus they balance out the masculine effect of the drink.
Cheese
You'd be surprised at how a selection of fine cheeses goes very well with JOHNNIE WALKER Scotch Whiskies.
ADVERTISEMENT - CONTINUE READING BELOW
Chocolate
Dark chocolates and whisky? Surprisingly, the bittersweet taste of dark chocolate and the smokiness of JOHNNIE WALKER Scotch Whiskies complement each other perfectly.
Books
Notice the difference between a guy holding a beer and a guy holding a scotch glass? Top it off with a book, whether they are classics or about the latest revolutionary strategies in business, books paired with a glass of scotch promote quietly inspiring moments.
So take pleasure in the holiday gift-giving with the world's favorite Johnnie Walker Scotch Whisky.  While you're at it, enjoy one yourself.
To learn more visit https://www.facebook.com/JohnnieWalkerPhilippines.
CONTINUE READING BELOW
Recommended Videos
Share this story with your friends!
---
Help us make Spot.ph better!
Take the short survey
Load More Stories