10 Smart Ways to Extend Your Budget This Christmas
Practical tips to help you save without being the biggest Scrooge this holiday season.

'Tis the season to be a giver but we all know how stressful it is to cross out all the names on our gift list without losing one's sanity in the process.  Before you panic, take a deep breath and know that giving great gifts does not have to equal to accumulating lots of debt. Here are 10 tips to help you survive the holiday season without going over your budget.
1. Set a realistic budget.
Remember that Christmas is just one day in a year.  Before you blindly blow P30,000 for Christmas gifts, remember that you still have groceries and bills to pay for. Make sure you still have extra cash for all the other adult things you need to pay for after Noche Buena. Set a comfortable amount for gifts which won't leave you dry until the next pay-day.
2. Create a shopping list and stick to it.
If making a grocery list saves you from over-spending, then writing down a gift list should do the same. Seeing all the names and numbers in black and white make it more real, thus you tend to think ahead and rely on your tipid will-power to resist impulse-buying. Give yourself a deadline for the list, too. Adding another extra "friend" on the list every day simply defeats the purpose.
ADVERTISEMENT - CONTINUE READING BELOW
3. Narrow down your gift list.
This may sound mean, but if Santa Clause can withhold gifts, then you certainly can. You can't possibly expect to come up with 500 gifts for your 500 friends and followers on Facebook. Narrow down the list to people you actually give a damn about. Remember that Christmas gifts are not obligations, but tokens that show how much people mean to you. This may feel wrong at first, but once you see how much more you spend more on people who deserve a gift, you'll feel much better.
4. Shop Online.
Save on gas and sweat by making your laptop do the shopping for you. Online stores offer a wide selection of just about anything under the sun at discounted rates. They also deliver directly to your doorstep so you don't even have to get out of the house.
5. Get into Group Buying.
If you haven't tried the dozens of group buying sites, then this is the perfect time to try it out.  The discounts are great and the selections can be better than the usual mug or fruitcake.  You can even give your mom a much-needed spa treat instead of the usual shawl that you normally send.
ADVERTISEMENT - CONTINUE READING BELOW
6. Make your own gift.
If you're a natural "Martha Stewart" who can bake amazing treats or craft posh trinkets from scrap, then go ahead and share your talents this holiday. Home-made gifts are making a comeback and are much more appreciated since it involves a more personal touch.
7. Shop or do groceries alone.
Remember how annoyed you get when you do your groceries with your boyfriend and you end up with two cartfuls instead of the usual half a cart? The same logic applies to shopping. Shopping alone keeps you focused and you don't get surprised when your total bill is way higher than you expected.  Another bonus is that you probably won't spend extra cash for coffee breaks with a shopping buddy if you shop alone.
8. Throw simple Christmas parties.
With all the extravagance and debauchery that the season brings, we tend to forget what we're actually celebrating - how all the hulabaloo is actually for something so great and yet so simple. So try to remember what's important and reflect it in the simplicity of the festivities that you host. Not only is it practical, but it's also the right way to go about celebrating the holidays.
ADVERTISEMENT - CONTINUE READING BELOW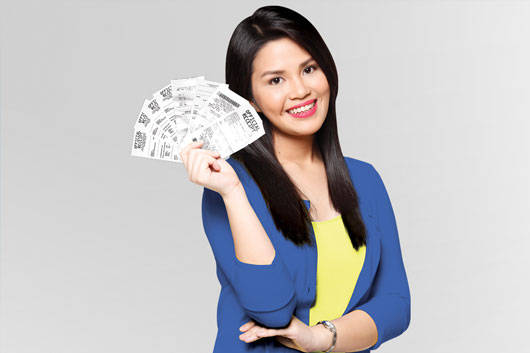 9. Turn your official receipts to cash.
If you still find yourself short on cash, check your wallet for recent official receipts (ORs). Credit card companies like BDO offer programs that can help you become more liquid.  If you're an existing BDO Credit Cardholder with good credit standing, you can avail of the BDO EasyPAY Cash and convert your receipts to cash, which you can pay in 12-month installments at a very low .99% interest rate. To qualify, make sure that your receipts are addressed to "Cash" or match your name on the credit card. The ORs should also contain the name of the establishments and should be at least P5,000, accumulated or single receipts. Collected ORs should be in at least P500 increments and not more than 60 days old.
ADVERTISEMENT - CONTINUE READING BELOW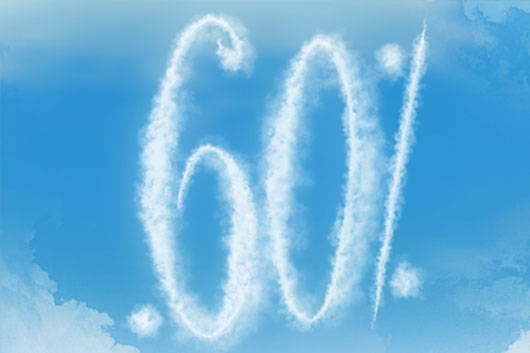 10. Lighten your load.
If your five credit cards seem to be overwhelming you, why don't you consider BDO Credit Cards' Balance Transfer Program? This offer extends to all BDO Credit Cardholders and basically allows you to consolidate you credit card debt into your existing BDO Credit Card and enjoy light payments of up to .60%. This way, you free up space in your other credit cards which you can use for other purchases.
ADVERTISEMENT - CONTINUE READING BELOW
The holidays need not wreak havoc to your financial life. Remember, when faced with lots of shopping temptations, stick to your guns and think past December 25. If the pressure to be the greatest gift-giver is getting too much, don't hesitate to call your credit card companies such as BDO and ask about their latest promo offers.
To find out more about BDO's EasyPay Cash and Balance Transfer offers, log on to www.bdo.com.ph, call 667-1680 or text BDOCC to 2256.
Recommended Videos
Load More Stories