The SPOT.ph Valentine's Day Gift Guide: What to Give to Your Secret Crush
It's the perfect excuse to be a little bit braver than usual.
(SPOT.ph) Valentine's Day is the perfect opportunity to let your crush see you in a new light (if you've been friend-zoned), and to let them know you exist. There's no better time for romantic gestures and gift-giving than on the day of hearts. But picking the right gift is a delicate balancing act. If it's too extravagant, mushy, and personal, it will scare your crush away and make them think you're a stalker. If it's too generic, they won't get the message you're sending.

We're here to help take the guesswork out of choosing gifts for your crush. With any luck, these sweet, non-creepy gifts will make them fall for you too.
Gifts below P500: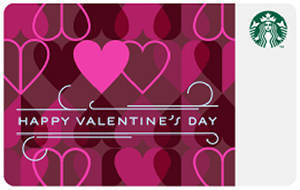 Starbucks Card (P300 and above)
Give her a Starbucks card and then ask her out for coffee. The card is good for a number of drinks, a complimentary Grande handcrafted beverage, and a slice of cake on her birthday.

ADVERTISEMENT - CONTINUE READING BELOW
Available at Starbucks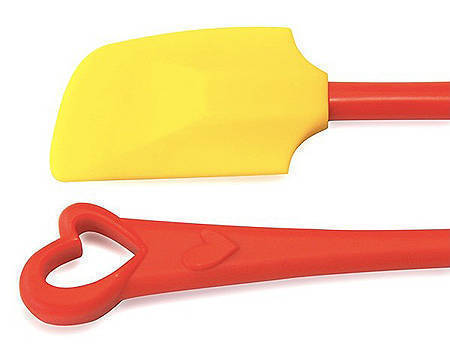 Heart Spatulas (P320)
Is she handy in the kitchen? Does he like sweets? Whip up a spark with these adorable and sweet spatulas that might just stir up a romance.
Available at Qrius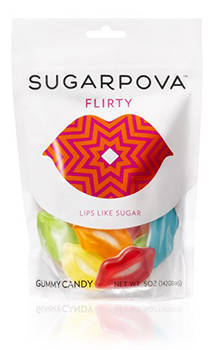 Sugarpova: Flirty (P379.75)
Gummy candy so the two of you can stick together. It helps that the candies are lip-shaped, which may or may not be the closest you'll ever get to kissing your crush.
ADVERTISEMENT - CONTINUE READING BELOW
Available at Hobbes and Landes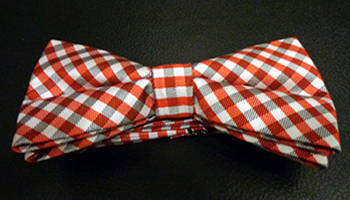 Textured Bow Tie (P150)
If he likes to channel the preppy look, this red-and-black checkered bow tie will do the trick. Just clip it on and he's good to go.

Available at The Ramp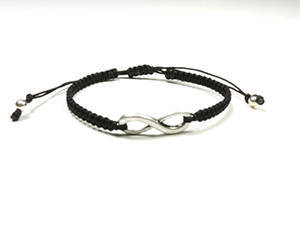 Infinity Bracelet (P395)
It's not a ring, which means it's not exactly a confession of undying devotion. It's still a declaration of admiration and the infinity symbol is an indication of how much time you want to spend with your crush.
ADVERTISEMENT - CONTINUE READING BELOW
Available at Claire's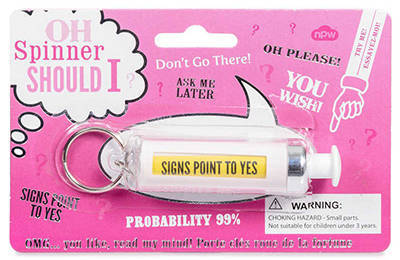 Oh Spinner Should I? (P395)
Stuck waiting for an answer? Here's something that will help her decide. Let's just hope that the odds are in your favor when she asks the Spinner questions about you.
Available at Rustan's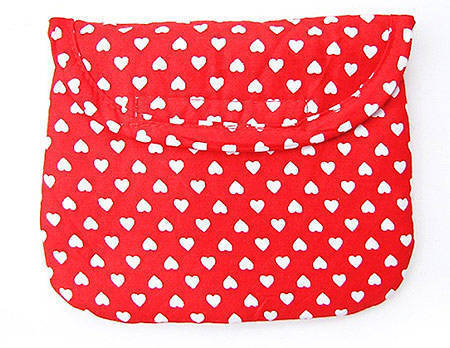 Heart pouches (P75)
It's a non-commital but expressive gift for your potential loved one. Whether she uses this as a coin purse or as a cozy for her phone, she'll always remember your thoughtfulness.
ADVERTISEMENT - CONTINUE READING BELOW
Available at Fab Manila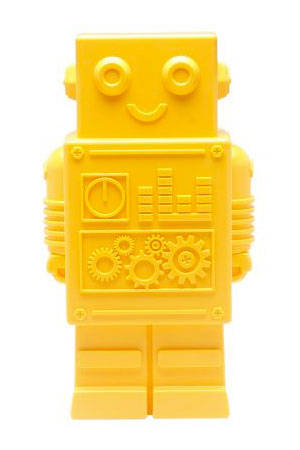 Robot bank (P380)
Friendly and cute...exactly the words you'd want to be associated with.

Available at Quirks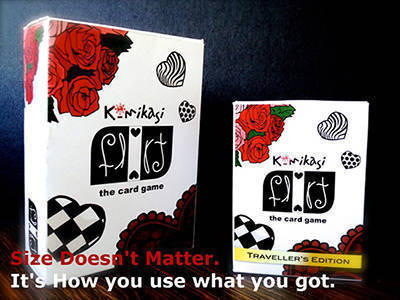 Flirt Card Game (P420)
Not exactly subtle but if you're feeling playful, be bold with your statement and leave this for that person who makes your heart beat faster. As a bonus, leave an extra card inside and ask him or her out for a date!
ADVERTISEMENT - CONTINUE READING BELOW
Available at Fully Booked BGC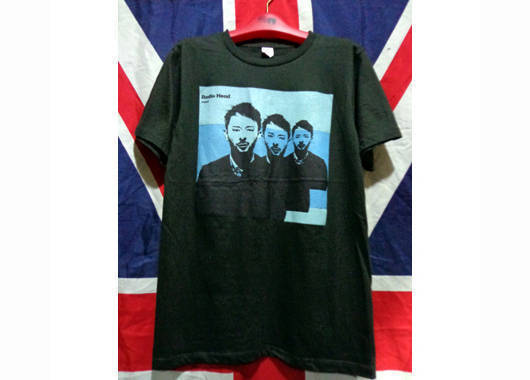 Band Tees (P499)
Show your crush that you like his taste in music by giving him a T-shirt inspired by his favorite singer or band.

Available at American Boulevard
On to the next page for Gifts Over P500!
Gifts Over P500: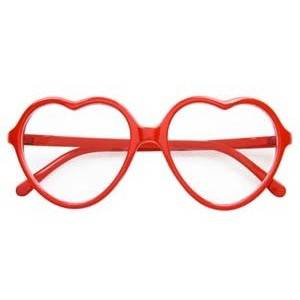 Heart-shaped Glasses (P695)
ADVERTISEMENT - CONTINUE READING BELOW
Perhaps if your crush wears these, he or she will see you in a different light. (You might even want to keep a pair for yourself. They're pretty cute.)
Available at Claire's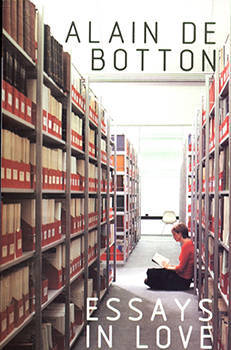 Essays on Love by Alain de Botton (P720)
It's not a romance novel but more of an introspection on what love is. If you're into a person who reads, chances are, he or she will be delighted to receive a book from a secret admirer. Pick a passage in the pages that best describes your own view on love and leave him or her a thoughtful note. Little things like that count.
Available in select Fully Booked and Powerbooks branches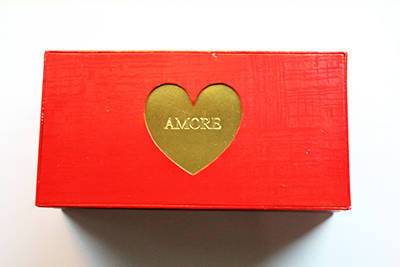 ADVERTISEMENT - CONTINUE READING BELOW
Villa del Conte Chocolates (250-gram boxes start at P780; this box, P980 for 300 grams)
Courage and bravery are great virtues to have in the battle field of love. Oh yes, shed away the shame and go for it with a glaring red box with a heart that says "amore." He or she has to be completely numb inside if this doesn't send a loud and clear message.
Available at Villa del Conte Outlets (Shangri-la Plaza Mall, Greenbelt 5, Resorts World, Alabang Town Center, and Robinson's Magnolia)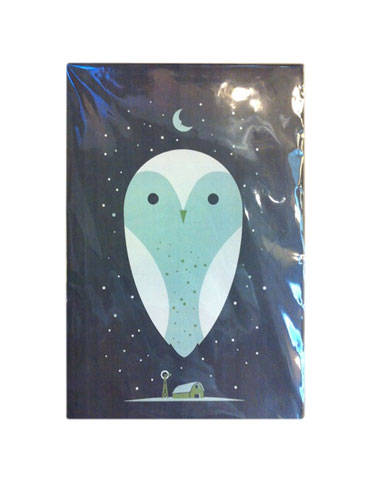 Magnet board (P700)
It comes with four magnets, so it's perfect for posting a note that says, "Guess whoooo."
Available at Fab Manila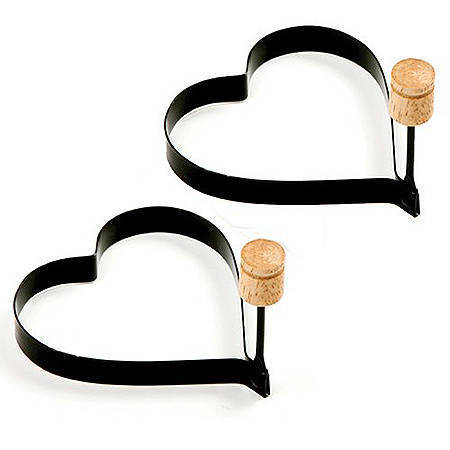 ADVERTISEMENT - CONTINUE READING BELOW
Pancake Molds (P1,114)
Cook up some love with these non-stick steel griddles that mold perfectly heart-shaped pancakes for you and your (potential) special someone. There's a wooden handle to help you manage the crafty culinary task. Want to be extra sweet? Surprise him/her with breakfast.
Available at Galleon.ph

Pen and Ink Set (P1,450)
Write a heartfelt letter and along with it, wrap this up and leave it for the one you dream about. Don't use the pen that you're using as a gift and make sure there's ink enough for a reply.
Available at Rustan's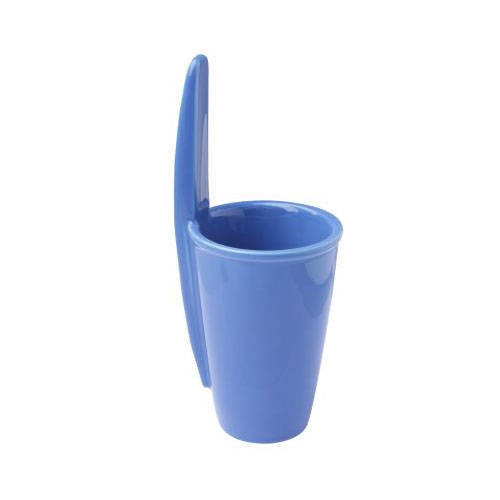 ADVERTISEMENT - CONTINUE READING BELOW
Uncapped Pen Cup (P850)
A cool, useful desk accessory means he/she will see it every day...and think of you every day, too. Fingers crossed. 

Available at Zalora.com.ph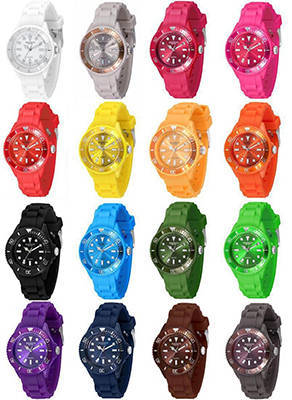 Candy Time Madison (P1950)
It's not a Casio Frogman but it is a pretty decent timepiece that comes in various colors. Pick a shade that best describes your thoughts (red if you're feeling bold, grey if you're feeling hesitant). It's not too extravagant but you'll be giving the ultimate gift: time.
Available at Rustan's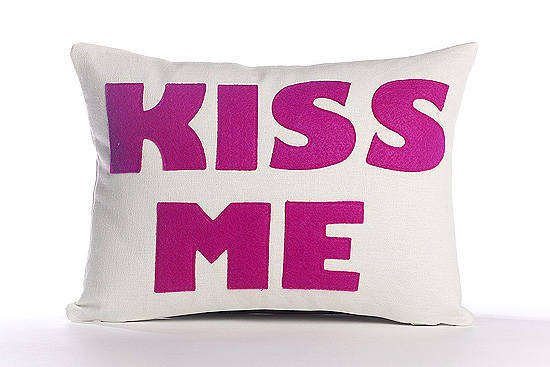 ADVERTISEMENT - CONTINUE READING BELOW
Alexandra Ferguson Kiss Me Pillow (P3,100)
Okay, this pillow asks for a bit of a commitment, but it won't hurt to dream, right? And you can make a joke out of it. Alexandra Ferguson's signature pillows wrapped in felt made from recycled water bottles. Impress him/her with your environment-friendly practices.
Available at Shelter, Shangri-La East Wing, Mandaluyong City.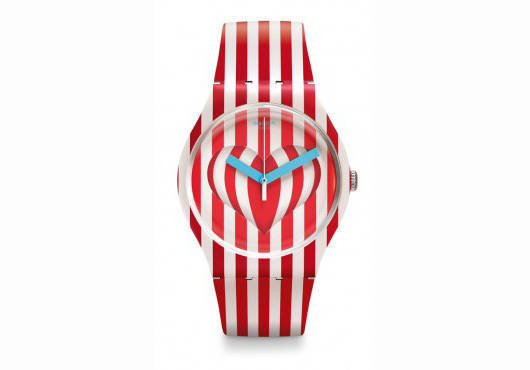 Swatch Sweet Valentine (P4,000)
Show her you're sweet on her with this special Valentine's watch. It's covered with red and white candy cane stripes that go across the strap and the case. The sugary sweet design includes a luscious heart on the inside of the dial.

Available at Swatch
Load More Stories