10 Places in Manila for Sports That Aren't Basketball
Where to go when you want to try alternative sports like archery, fencing, shooting, or parkour in Manila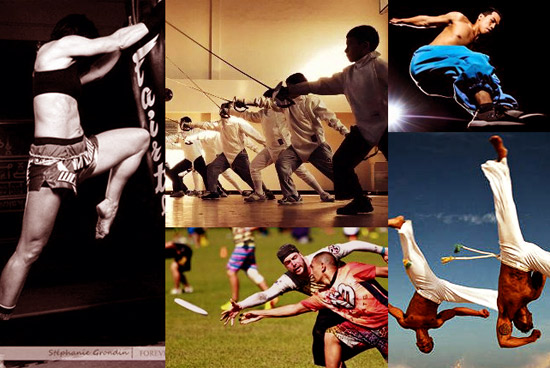 (SPOT.ph) We probably don't need to lecture you on the benefits of sports and having an active lifestyle. We will, however, tell you that sports are not just limited to the usual trifecta of basketball, volleyball, and tennis. You don't have to be the tallest, fastest, or even the most physically active to thrive in one or two of these sports. It's all about having an open mind.
Do you have any recommendations, Spotters? Let us know in the comments section below.
ALSO READ: 10 Martial Arts and the Best Places to Learn Them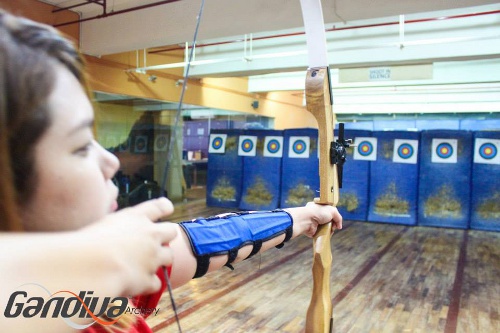 ADVERTISEMENT - CONTINUE READING BELOW
Photo from Gandiva Cafe's Facebook page
Gandiva Cafe and Archery Range
Address: Unit 703-705 One Corporate Center, Julia Vargas corner Meralco Avenue, Ortigas Center, Pasig City
Operating hours: 10 a.m. to 7 p.m. on Sundays to Thursdays, and 10 a.m. to 9 p.m. every Friday and Saturday
Make like Katniss Everdeen and try your hand at archery. Whether you're an ace at hitting the bulls-eye or you have no clue how to hold the bow, make a beeline for Gandiva Cafe's indoor archery (P980 for an hour, inclusive of archery equipment and assistance from the staff). If you're keen on the sport, they offer a 15-hour module program and even sell starter bows. When you're done shooting arrows, head to their vegetarian cafe next door for a pizza. Make sure to check their Facebook and Instagram pages, as they offer plenty of discounts and promos.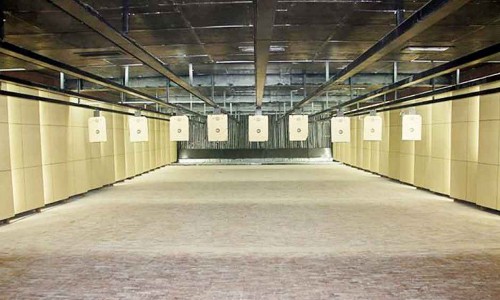 ADVERTISEMENT - CONTINUE READING BELOW
Commander Shooting Range
Address: No. 6 12th Avenue, Murphy Cubao, Quezon City
Operating hours: 8 a.m. to 7 p.m. every Monday to Saturday, and 8 a.m. to 5 p.m. on Sundays
Have a blast at Commander Shooting Range where even target practice rookies are welcome. A range officer will assist you at all times and every participant will be given basic pointers before shooting. The establishment is PNP-accredited and has all the required amenities and safety procedures. Before making your way there, remember: responsible gun shooting is a must.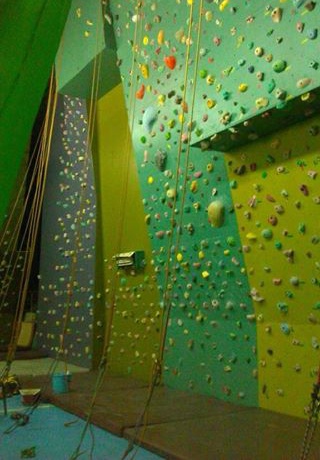 Photo from Power Up Climbing's Facebook page
Address: ROX Bonifacio High Street, Bonifacio Global City; 690 Tandang Sora Avenue, Old Balara; and Centro Atletico, North Road corner West Road, Cubao, Quezon City
Tel No. 932-7273; 412-7480; 856-4638
www.facebook.com/pages/power-up-climbing
For a thrilling afternoon (sans the risk of falling off a mountain), make your way to Power Up Climbing, where passionate instructors are ready to teach you everything they know about wall climbing. Depending on the branch, climbing rates range from P200 to 250, with additional fees for shoes and harness rentals. They also offer a monthly membership at P2,000 for five weeks, as well as bundled rates inclusive of climbing equipment. Make sure to check their Facebook page for discounts and promos.
ADVERTISEMENT - CONTINUE READING BELOW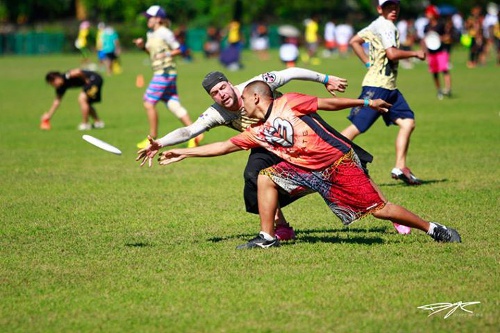 Photo from Philippine Ultimate's website
Philippine Ultimate Frisbee
www.philippineultimate.org/pua
Think of it as a more intense and competitive version of the game. The professional folks behind Philippine Ultimate Frisbee compile information on different teams' playing schedules and their contact details so you and your friends can try out. First timers are in luck: They hold a weekly Beginners' Night where you pay a fee of P80 for the field contribution.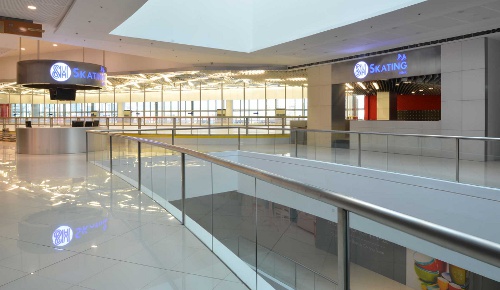 ADVERTISEMENT - CONTINUE READING BELOW
Photo from SM Skating Rink's website
SM Skating Rink
Address: SM Mall of Asia, SM Megamall, and SM Southmall
Operating hours: 10 a.m. to 10 p.m.
Channel your inner Queen Elsa from Frozen with some ice skating (sparkly outfit optional). Don't let your fear of falling stop you! Dozens of people flock to the SM Skating Rinks to try out unlimited skating (P300 for weekdays, P390 for weekends). If you're really wary about falling, shell out P150 for a quick 30-minute Assist Program. They also offer formal lessons for individuals or groups in varying prices.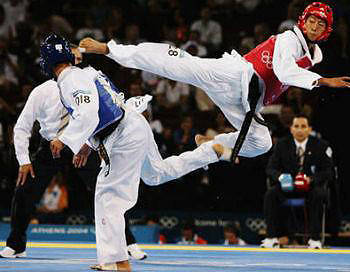 Olympians Taekwondo Training Center
Address: 2/F Amber Place, #19 Bayani Road, Fort Bonifacio, Taguig City
Tel No. 889-5463
www.monsourdelrosario.com/ottc.html
Taekwondo is much more than breaking boards with your bare hands and feet. This is probably the first lesson you'll learn from Monsour del Rosario and Stephan Fernandez, two of the country's first Taekwondo Olympians. Registration fee is at P1,500 and rates depend on the number of sessions. Want to really get into the sport? Go for unlimited training, which will set you back P4,000 a month.
ADVERTISEMENT - CONTINUE READING BELOW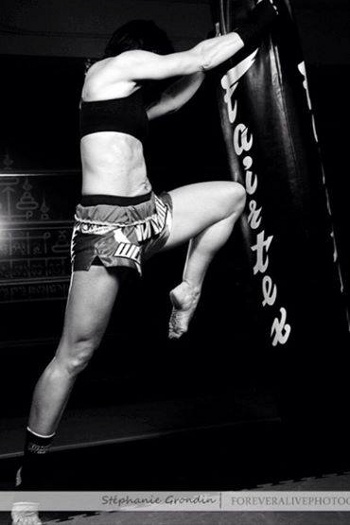 Photo from Fight Factory Manila's Facebook page
Fight Factory Manila
Address: Tomas Morato corner Roces Avenue, Quezon City
Operating hours: 8 a.m. to 10 p.m. from Monday to Saturday, and 9 a.m. to 6 p.m. on Sundays
Tel No. 775-2781
www.facebook.com/FightFactoryManila
Finally, an unintimidating place to learn how to kick ass. They offer a wide range of classes, from boxing to Muay Thai to mixed martial arts. If you want to practice your newfound butt-kicking skills at home, they also have a shop for all your fighting gear needs. Rates depend on which class you sign up for and the type of membership.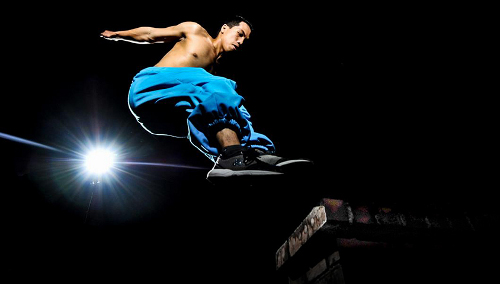 ADVERTISEMENT - CONTINUE READING BELOW
Photo from Parkour Philippines' website
Parkour Philippines
www.facebook.com/parkourphilippines
This is probably the closest you will ever get to feeling like a superhero. Put simply, parkour is fluid physical exertion that involves running, climbing, rolling, swinging, and other types of movement. Think tumbling, jumping, and landing in your every day urban environment that...well, looks effortless and is probably a lot easier said than done. Enter Parkour Philippines, a passionate community that organizes different training sessions for enthusiastic newbies and experienced participants. You'll be rolling and swinging over obstacles in no time!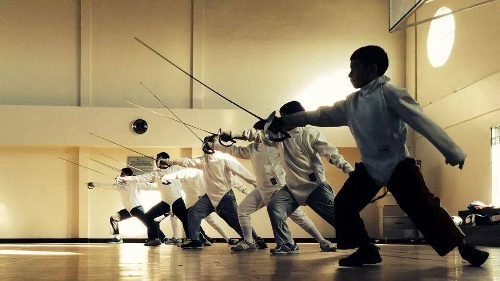 Photo from Ezcrima's Facebook page
Ezcrima Fencing Club
Address: Roof deck, Goldland Millenia Tower, Escriva Drive, Ortigas, Pasig City; and San Jose Village Clubhouse, along Alabang-Zapote Road, across Alabang Town Center
Operating hours: 9 a.m. to 11 a.m. every Saturday (Pasig City); and 10 a.m. to 12 n.n. (Alabang)
ADVERTISEMENT - CONTINUE READING BELOW
Contrary to what the movies tell you, fencing is not a sport limited to the wealthy. Founded in 2006, Ezkrima conducts fencing lessons that cater to participants of all ages. Try it out for an hour (P500) or invest in sessions of six (P5,250) or 12 (P10,500). You would also need to shell out more for basic fencing equipment. En garde!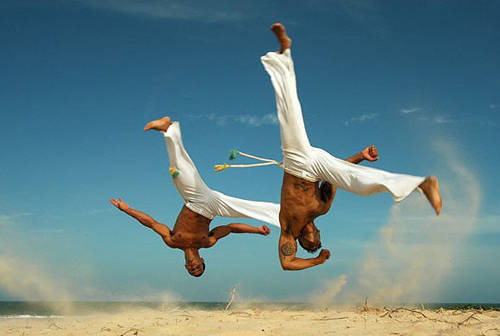 Kadara Capoeira Philippines
Address: Gold's Gym Acropolis, Libis, Quezon City; Ground Zero Fitness at The Grove, Ortigas, Pasig City; Crossfit Halycon at Fisher Mall, Quezon City; and The Playground, Makati City
Tel No. 0915-769-5269
Dance, music, and... fighting? Yes, you read that right. Capoeira is a unique Afro Brazilian martial art that incorporates both attack and defensive moves into acrobatics, music, dance, and graceful fluid movements. Kadara Capoeira Philippines, a branch under Kadara Capoeira International, holds classes and workshops for those who want to learn martial arts and get their groove on at the same time.
ADVERTISEMENT - CONTINUE READING BELOW
ALSO READ: 10 Martial Arts and the Best Places to Learn Them

Load More Stories