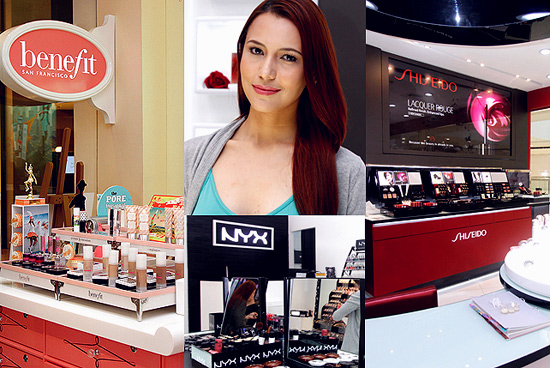 (SPOT.ph) Spare the dolled-up department store beauty artist your skeptic stare: The complimentary makeover she's coaxing you to try comes without a catch-it's seriously free of charge. Why? Simple: It's a win-win offer.
Makeup brands get to share how stellar their products are, artists get to practice and perfect application techniques, and you get to leave, either with a head-turning look to take to a night out, a trick to try next time you do your face, a new product you now can't live without, or, well, all three. Win. Win. Win.
Before you make a beeline for the mall, a few tips on how you can make the most out of this transformation quickie:
Set an appointment and allot time for the makeover. Some stores only do makeovers that are limited to a part of the face, like the eyes, which take about 20 minutes; some offer free full-face makeovers that take up to an hour and a half.
Put on a little makeup. Most makeup brands also offer skin care products, so having a little paint on gives you the chance to try their removers, soap-free cleansers, and moisturizers.
Tell the artist where you're headed. If you didn't make any post-makeover plans, chances are, you will after you see your new face. The makeup artist can help suggest looks for you to try out, whether the event is an impromptu date or something you've planned for way in advance, like a wedding reception.
Get ready to be questioned. The makeup artist isn't poking fun at you by making you spill how slick your forehead gets by noon-she's just making sure to use the right products for your skin type. You'll also be asked about the acidity of your skin and any allergies you might have.
Speak up. This is your chance to score expert answers! Ask whatever's on your mind-whether your concern is as simple as how to put on lipstick, or something a little more difficult, like how to do your brows. Some artists even encourage you to apply makeup on your own at the store, with their help.
ADVERTISEMENT - CONTINUE READING BELOW
All set? Read on to find out where you can grab your free makeover.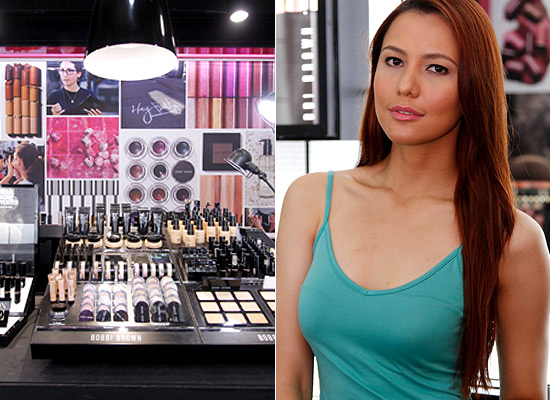 1. Bobbi Brown
The look: Subtly sexy
Takes: 30 minutes
Wear it to: A power meeting or cocktail event (or both!)
Expect to take an active role during your overhaul at Bobbi Brown-the brand, believing that every woman has what it takes to be her own makeup artist, offers free makeup lessons, not makeovers. In 20 minutes, you'll be taught how to take your eye makeup from day to night, how to do your own brows, or how to perfect your makeup base-a step that's crucial in the Bobbi Brown look. "We prefer sheer coverage, and natural, dewy skin," says Owell Cinco, a Bobbi Brown-certified makeup artist.
Bobbi Brown is at Rustan's Makati, Rustan's Shangri-La, Essenses Rockwell, SM Mall of Asia, and SM Megamall.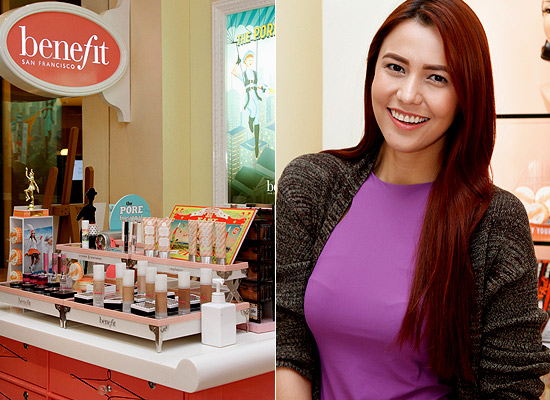 ADVERTISEMENT - CONTINUE READING BELOW
Recommended Videos
2. Benefit Cosmetics
The look: Fresh and radiant
Takes: 50 minutes
Wear it to: A date, a day wedding
The Benefit Cosmetics makeover plays up two important parts of your face: your skin-because the clearer it is, the healthier you appear-and your eyebrows. Tasha Santos, Benefit Cosmetics Philippines digital and PR executive, explains the brand's arch addiction: "Your look isn't complete without a pair of well-groomed brows-they create the perfect frame for your face and instantly make you look refreshed." Benefit's simple "makeupper," where their artists enhance your current look, is complimentary; a full makeover can be availed with a purchase of P2,500.
Benefit Cosmetics is at Alabang Town Center, Bonifacio High Street Central Square, Greenbelt 5, Rustan's Makati, Rustan's Shangri-La, SM Mall of Asia, and TriNoma.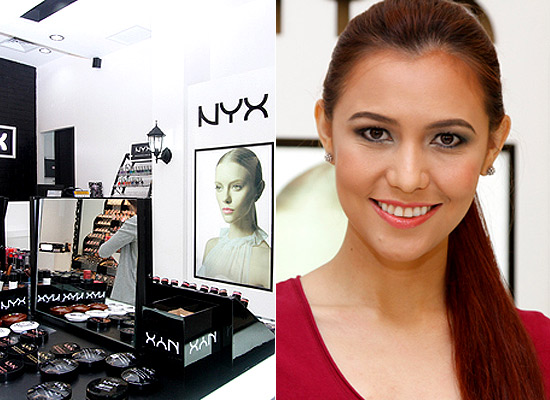 3. NYX Cosmetics
The look: Dramatic eyes
Takes: 55 minutes
Wear it to: Girls' night out, a themed party
In the beauty biz, NYX is known for developing makeup products with a wide range of bold colors. Rich pigments mean you have to choose which parts of your face to play up, and which to tone down; pretty much, that's how this look panned out-the eyes were emphasized, but everything else was muted. NYX was the only makeup store we visited whose first instinct was to paint on an intense smoky-eye look, which makes sense since "the brand is avant garde," says Claudio Mendez, NYX makeup artist.
ADVERTISEMENT - CONTINUE READING BELOW
NYX Cosmetics has boutiques at SM Megamall, SM Fairview, SM North EDSA Annex; and is available at the following department stores: SM Aura, SM Mall of Asia, SM Makati, SM Manila.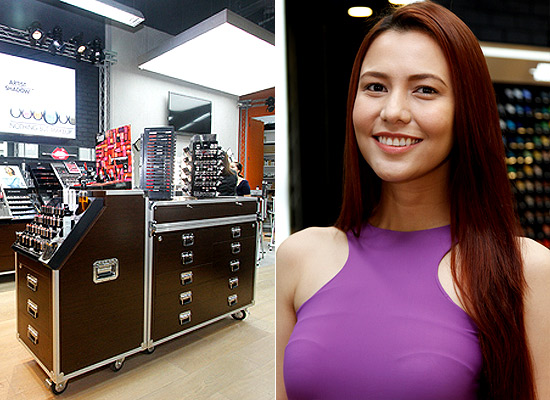 4. Make Up For Ever
The look: No-makeup makeup (that you can eventually DIY!)
Takes: 30 minutes
Wear it to: Brunch, an outdoorsy affair with lots of photo-ops
The brand that originally started out creating products for professional makeup artists now caters to "real women,"­ too, but the desire to share pro-level makeup techniques still hasn't changed. Complimentary makeovers are divided according to the area you want to work on: your skin, your eyes, your brows, or your lips. "It's hard to learn [how to give yourself] a full makeover in one day," says Maws Diaz, Make Up For Ever's resident makeup artist; they'd rather you leave the store knowing how to apply makeup correctly on your face.
ADVERTISEMENT - CONTINUE READING BELOW
Make Up For Ever is at Greenbelt 3, SM Mall of Asia, SM Mega Fashion Hall, and TriNoma.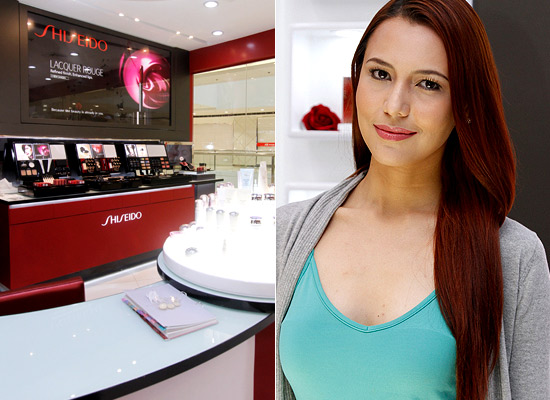 5. Shiseido
The look: Classy and polished
Takes: 50 minutes
Wear it to: A reunion, a formal affair
The makeup look you get at Shiseido doesn't even begin with makeup. Instead, it starts with a meticulous skin care routine that involves gentle cleansers, anti-aging formulas, and ultra-hydrating moisturizers. "Every time we do a makeover, we really start with skin care," says Michel Oyong, Shiseido counter chief. "If your skin is well-moisturized, your makeup will last longer." The befitting obsession with skin care is the only thing that's predictable in a Shiseido makeover-the rest is dependent on who's sitting in the makeup chair, since the brand loves highlighting striking parts of a client's face (in this case, our model's eyes).
Shiseido is at Eastwood, Glorietta 4, Greenbelt 5, Greenhills, SM Mega Fashion Hall, Rockwell, Shangri-La Plaza Mall, and TriNoma.
ADVERTISEMENT - CONTINUE READING BELOW
Looks modeled by April Tanhueco.
Share this story with your friends!
---
Help us make Spot.ph better!
Take the short survey
Load More Stories