10 Great Apps for Every Personality
We may have just found the right app for you.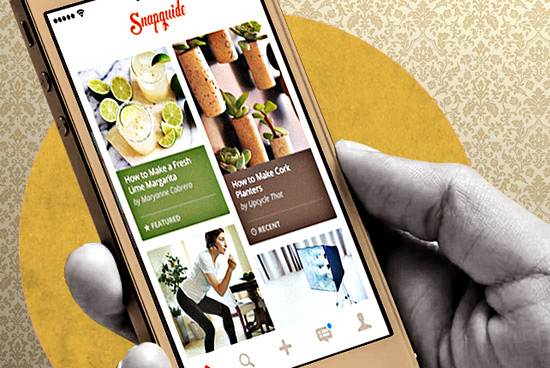 (SPOT.ph) Nowadays, there's an app for almost everything. Traffic? Check. Weather? Double check. It's a bit challenging, however, to find an app for a more specific need. If you're feeling overwhelmed just browsing through the App Store, we've made it easier for you. We found a handful of useful apps perfect for every personality... well, almost.
Share your favorite apps in the comments section below!
This list is not ranked.
Also read:
10 Great Fitness Apps Worth Checking Out
10 Best Apps to Help You Deal With Life in Metro Manila (2014 Edition)
10 Useful Apps to Help Keep You Sane at Work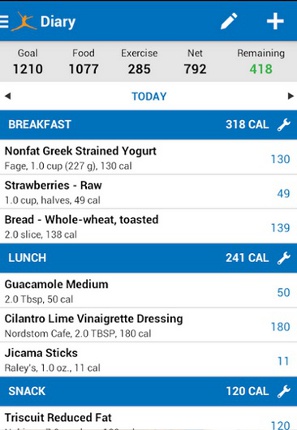 ADVERTISEMENT - CONTINUE READING BELOW
1. MyFitnessPal
Available for: Android, iOS, Web
Price: Free
Perfect for: The health and fitness buff
Fitness apps aren't just about running and yoga-and there are a quite a number of those. An exercise routine is nothing without a balanced diet to back it up. This easy-to-use app calculates and tracks the calorie content of the food you're consuming with the help of a barcode scanner. It also comes with a recipe calculator, if you're handy in the kitchen, too.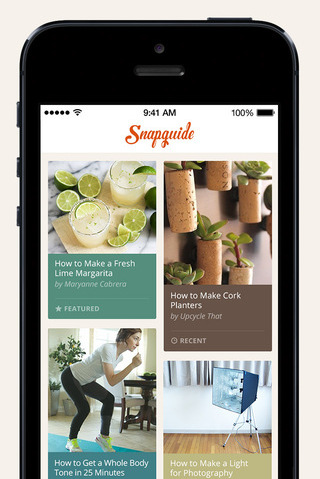 2. Snapguide
Price: Free
Perfect for: The DIY enthusiast
Think of Snapguide's helpful online community as friends who are always ready to help. The app is a repository of user-created guides for everything from arts, crafts, DIY fixes, tech tips, and food recipes. Each guide is illustrated, and contains detailed instructions. The app also allows users to input their own guides.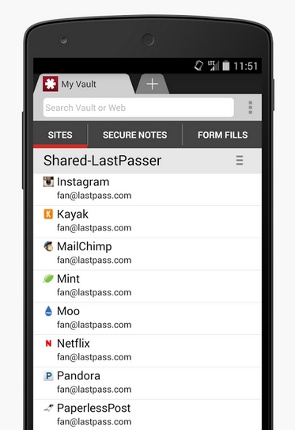 ADVERTISEMENT - CONTINUE READING BELOW
3. LastPass
Available for: Android, iOS, Web
Price: Free for a two-week trial period; $12 for a year
Perfect for: The multiple-app user
Passwords are a tricky thing. Some people might prefer different passwords to protect various accounts, but then they're also faced with the dilemma of trying to remember all of them. With this app, you only need to remember one: your LastPass master password. The app  saves your passwords and gives you secure access to them from every computer and mobile device.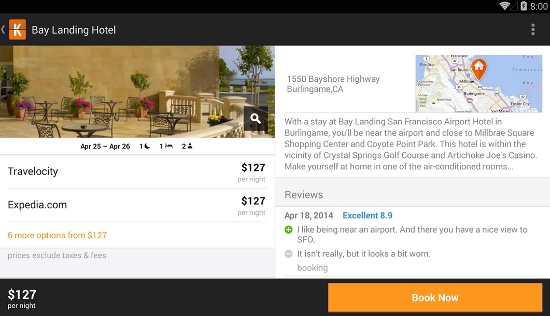 4. Kayak
Price: Free
Perfect for: The traveler
It's worth noting that Kayak isn't just limited to flight bookings. It also covers accomodations and rental cars, tracks your flight, helps manage your itinerary, and compares deals and prices so you get the most bang for your buck. It's everything you'll need for your next trip with the barkada.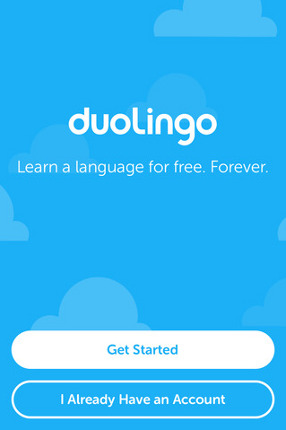 ADVERTISEMENT - CONTINUE READING BELOW
5. Duolingo
Available for: Android, iOS, Web
Price: Free
Perfect for: The eager learner
Duolingo is a fun language course without the hefty price tag. Level up and track your progress with a shiny achievement that you can brag about over social media. The app offers Spanish, French, German, Portuguese, Italian, Dutch, and English courses.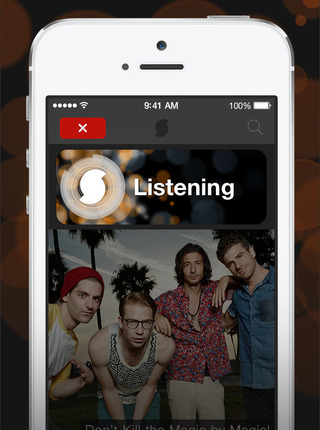 6. Soundhound
Price: Free
Perfect for: The confused music fan
Ever heard a song that you liked but you could not, for the life of you, remember the title? Enter Soundhound, which puts an end to the eternal dilemma. If you hear a song playing, tap the orange button and presto, you have that elusive song title. You can also find a song stuck in your head by singing or humming into your phone. It also provides lyrics for your device's music, so you can finally sing your heart out...with the right words this time.
ADVERTISEMENT - CONTINUE READING BELOW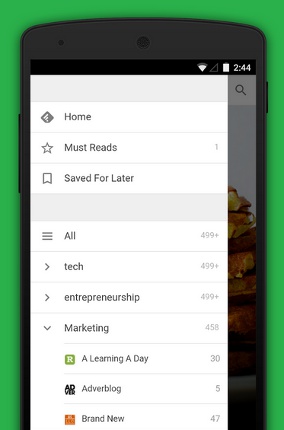 7. Feedly
Available for: Android, iOS, Google Chrome
Price: Free
Perfect for: The news junkie
Gone are the days where you switch from one website to the next, or you scroll through an endless series of unwanted posts just to find what's important. Choose the websites you want to see and browse through content in one convenient place. You can even save pages for offline reading, just in case you don't have Internet access.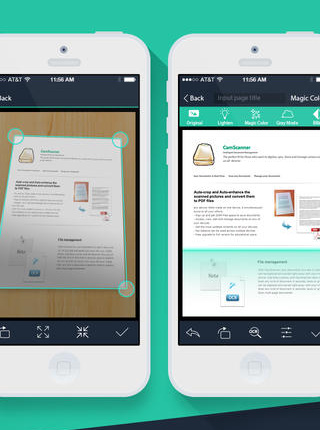 ADVERTISEMENT - CONTINUE READING BELOW
8. Cam Scanner
Price: Free; $4.99 a month
Perfect for: The on-the-go student or employee
Use your device's camera to scan receipts, notes, invoices, business cards, presentations, and more. The app has a smart cropping and auto-enhancing feature, so you don't have to squint to see the details in the photo. You can even make annotations or include a watermark for your documents. Easily convert files to PDF or JPEG and share via social media or as an email attachment. If that's not enough for you, the premium version can extract text inside images.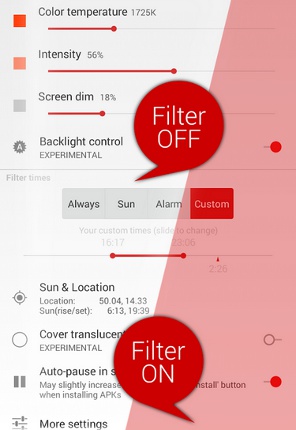 9. Twilight
Available for: Android
Price: Free
Perfect for: The late-night smartphone user
If you're always glued to your phone, especially when it's way past your bedtime, you've probably felt some significant eye strain. Protect those precious peepers with Twilight, which adjusts your device's harsh backlight with a soft filter to reduce eye strain. Even cooler, it also adapts to the time of day.
ADVERTISEMENT - CONTINUE READING BELOW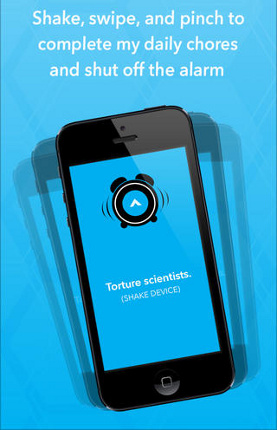 10. Carrot Alarm Clock
Available for: iOS
Price: $2.99
Perfect for: The night owl who needs to get up early
Having trouble getting out of bed? Carrot is here to help. She'll wake you up with a mix of songs and witty one-liners. She'll bribe you with ice cream for breakfast or threaten to kill a kitten if you hit the snooze button again. The app also includes fun mini-games to ensure you're wide-awake and ready to go. Wake up on time and level up with new songs, app upgrades, and more. Just don't fall back asleep. She won't like that.
Also read:
10 Great Fitness Apps Worth Checking Out
10 Best Apps to Help You Deal With Life in Metro Manila (2014 Edition)
10 Useful Apps to Help Keep You Sane at Work
Load More Stories