10 Cool Travel Essentials for Your Next Trip
Travel must-haves that put some punch in your packing!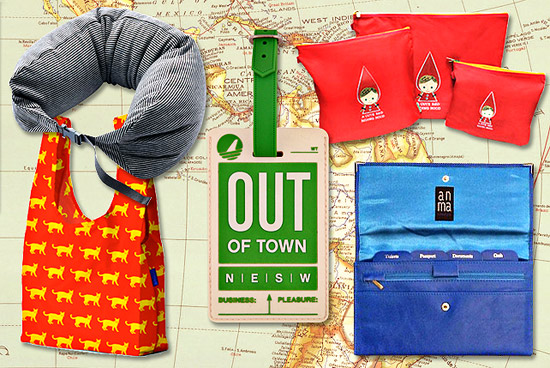 (SPOT.ph) Yes, flight tickets and hotel reservations are important, but you must never overlook what's in your bag. It's easy to forget things, especially when you're preparing for longer trips. Even a quick overnight trip can be a headache when you realize you forgot to pack an essential item. Here are 10 travel must-haves, perfect for your next getaway.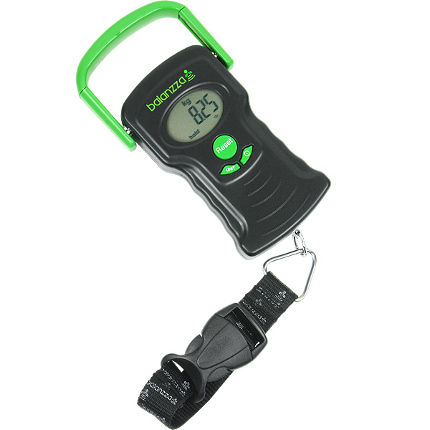 1. Balanzza Digital Scale (P1,850)
If you have a tendency to overpack (or overshop), a scale will save you from exceeding your baggage allowance. Trust us, no one wants to pay expensive additional baggage fees. Gone are the days when you had to get on a body weight scale with your bags then do the math. Invest in this lightweight digital scale that can carry as much as 100 pounds worth of baggage. Just lift your suitcase, wait for the beep, set it back down, and read the weight.
Available at The Travel Club. Click here for a list of locations.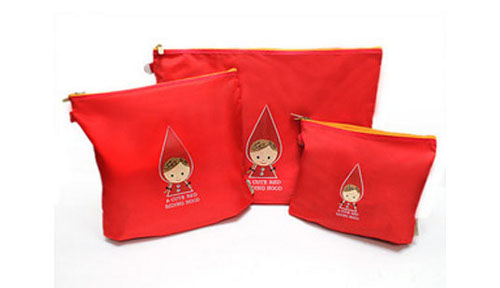 2. 3-pc Luggage Organizer (P1,810)
After finally perfecting your travel wardrobe, here comes the hard part: getting them all to fit in your bag. A luggage organizer will maximize valuable space and make the task of unpacking and re-packing a breeze. There are dozens of choices out there, but we love these cute organizers in Little Red Riding Hood and Cinderella designs. The back is made of mesh material for quick identification.
Available at Pastel Cloud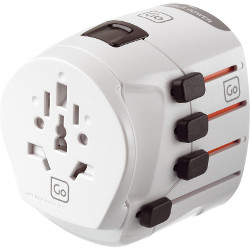 3. Go Travel Worldwide Multi-Adapter (P1,490)
Globetrotters, take note. Check out Go Travel's multi-adapter, which allows travelers to plug their devices in over 150 countries. It even has two USB ports, perfect for dual smartphone charging. Simply slide the pins to alternate between American, British, Chinese, and European configurations. Don't forget to check voltages before use!
ADVERTISEMENT - CONTINUE READING BELOW
Available at The Travel Club. Click here for a list of locations.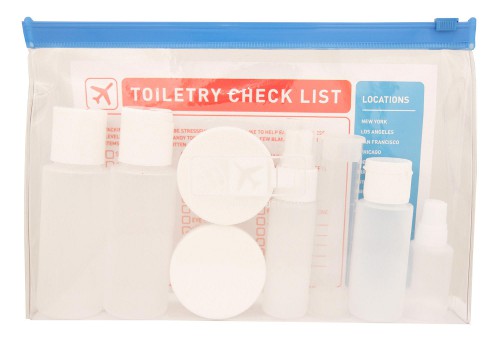 4. F1 To Go Bottles (P1,190)
As pesky as they are, rules are rules. Transfer your personal toiletries into these carry-on approved sizes from Flight 001. (Customs only allows containers up to 100ml in volume.) The pack also contains a nifty travel checklist, and sticker labels so you know which is which.
Available at Flight 001. Click here for a list of locations.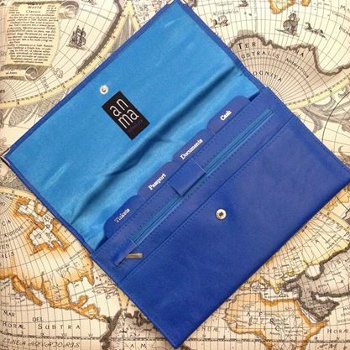 5. Leatherette Travel Wallet (P850)
No more scrambling or rummaging through your bag at the last minute for important documents. Anma Lifestyle's chic travel wallets are roomy enough to store your cash, passport, tickets, and other documents. Compartments are labeled, and the wallets come in a variety of colors including black, red, aqua blue, and dark brown.
Available at Anma Lifestyle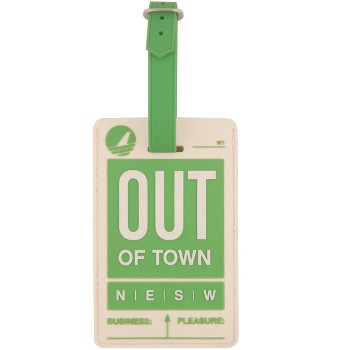 6. "Out of Town" Luggage Tag (P790)
Unless you're an eagle-eyed traveler, you'd want to properly label your luggage. Flight 001's colorful tags are chock-full of personality so you can quickly spot your bags on the conveyor belt, even if you're a mile away.
Available at Flight 001. Click here for a list of locations.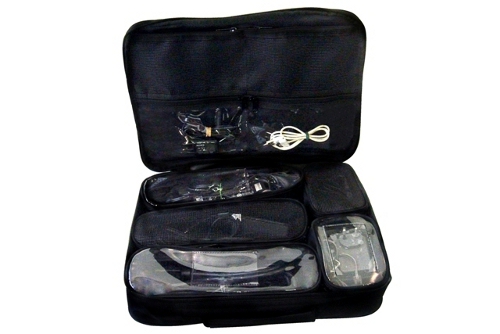 7. Gede Electronic Case (P895)
Beabi's electronic case is perfect for the jet-setting techie in you. A large case (with four zip pockets) houses 3 medium-sized cases and 2 small-sized cases so you can organize all your cords, plugs, and chargers. No more tangled wires!
Available at Beabi. Click here for a list of locations.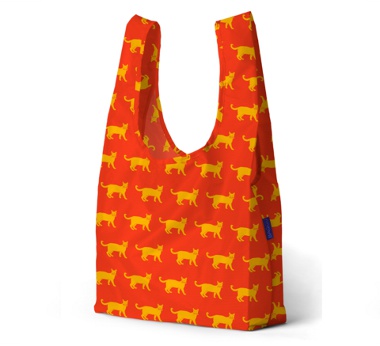 8. Baggu Bag (P490)
Separate the clean from the dirty with this reusable laundry bag from Baggu. They're light but made to withstand a lot of weight-50 pounds to be exact. You can easily stow the bag away into a 5-inch pouch. We're loving the printed cat design!
ADVERTISEMENT - CONTINUE READING BELOW
Available at The Travel Club. Click here for a list of locations.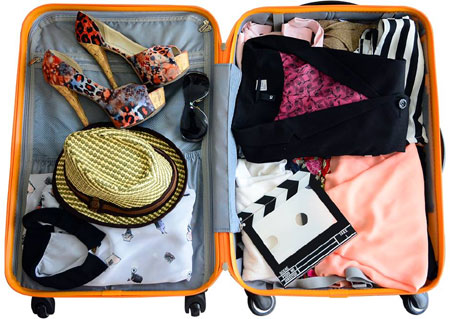 Photo from the American Tourister Facebook Page
9. American Tourister carry-on luggage (prices vary)
Take it from jetsetting star Anne Curtis: these bags can take all the beating your escapades can put them through and still manage to avoid looking travel-weary. Get one in eye-popping orange and you're sure you won't blend into the usual sea of black!
Available at Zalora.com.ph and Rustans Department Store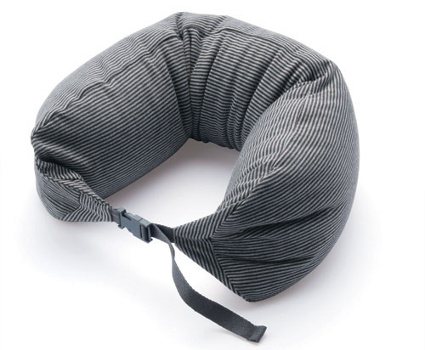 10. Neck Cushion (P1,650)
Finally, a neck pillow that doesn't look awkward or embarrassing when carried. Muji's neck cushion is made of microbeads that smoothly conform to the neck and shoulders. The buckle strap is adjustable, meaning neck size and preference for fit isn't an issue. When unbuckled, it can be used as a straight roll pillow. It's the perfect support companion to a lengthy trip in economy class.
Available at Muji. Click here for a list of locations.
Load More Stories