Fashion and Beauty Bloggers Lay out Their #BeautyUp Rules to Live By
These rules are not as hard as you think.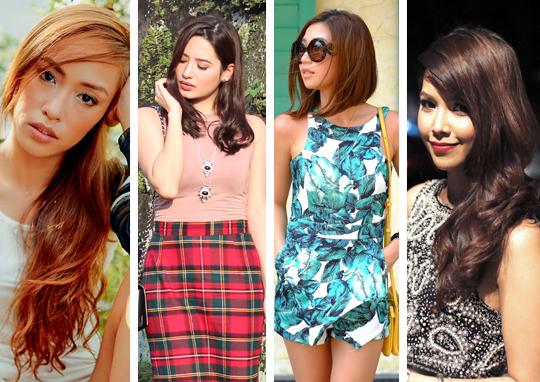 These days, there are no more damsels in distress. The modern Filipina takes things to the next level, goes beyond expectations and is always a step ahead - in beauty, style, technology, in everything she sets her mind to. Whether it's a great job opportunity or a chance to explore new places, she has the confidence and ability to go after her dreams and aspirations.
ADVERTISEMENT - CONTINUE READING BELOW
CONTINUE READING BELOW
Recommended Videos
But as she takes her career and personal life to the next level, she wants to ensure that her beauty can keep up with her evolving lifestyle. But how to do that exactly?
No worries for you since four of the country's top beauty and fashion bloggers have the best tips in store to help Filipinas #BeautyUp and take their beauty to the next level:
1. Nicole Andersson shares #BeautyUp Rules to Ace An Interview
Not so sure of your interview skills? Nicole Andersson will help you get your act together so that you can ace that interview and have that dream job! 

2. Kryz Uy divulges 7 Ways to #BeautyUp and Travel in Style
Want to look good everywhere you go without bringing your whole wardrobe? You're sure to get much needed tips from Kryz Uy on that department and hair tips to boot as well!

3. Patricia Prieto talks about 4 #BeautyUp Tips for every night out
ADVERTISEMENT - CONTINUE READING BELOW
A Friday's night out is one of the moments of your life that you have to look absolutely stunning. Get much needed partying tips and tricks from Patricia Prieto!

4. Lissa Kahayon gives 3 Ways to #BeautyUp from Day to Night
No matter what the time of the day is, you'll always want to look your best. For that all day and all night fresh look, Lissa Kahayon has some advice for you!
Load More Stories