10 Geeky Items You'll Want from Santa
We haven't been naughty. Please give us the gift of free shipping.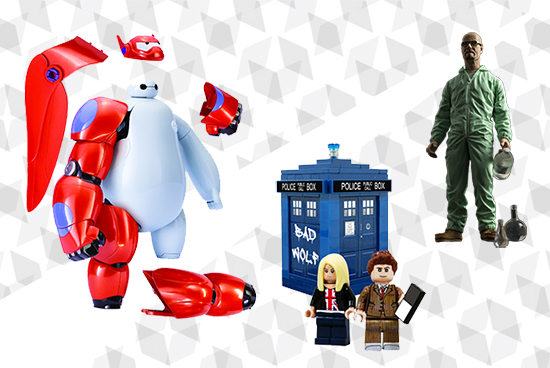 (SPOT.ph) It's the season for believing in miracles-even though we know that man in a red suit was a big fat lie. We're still free to dream of a world where shipping fees are a thing of the past...because look at all of these geek merch.
Here are 10 items from popular fandoms that any fan would be ecstatic to unwrap come Christmay day.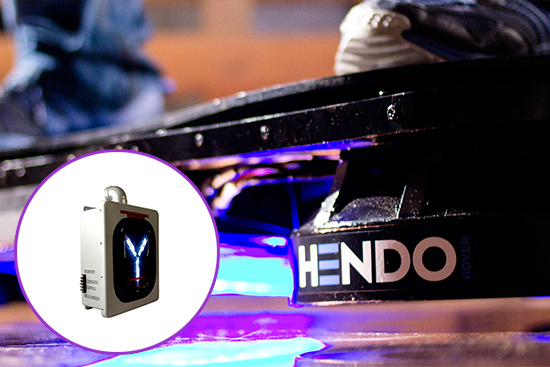 1. Hoverboard (US$10,000 or roughly P448,700)
It's not cheap and it's still a prototype. We just want to put it here to show that the future is actually the present. By pledging a dollar, you can help build the Hendo Hoverboard (obviously inspired by Back to the Future II). We won't be Marty McFly-ing soon, but we're so close. To satisfy your need to geek out on Back to the Future tech, you can purchase a Flux Capacitor replica...but you'll need P27,543 for it. Being a nerd is hard.
ADVERTISEMENT - CONTINUE READING BELOW
For more details, log on to Kickstarter. The Flux Capacitor (lower left photo insert) is available at Galleon.ph.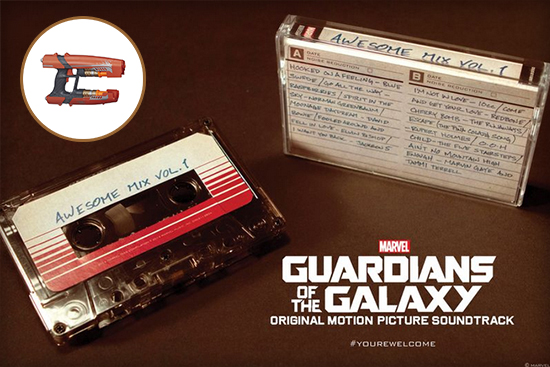 CONTINUE READING BELOW
Recommended Videos
2. Awesome Mixtape Volume 1
An actual tape! A tape you can wind with a pencil! Unfortunately, this isn't available on our shores-but hey, you can still listen to the songs on Spotify. An online shop, ShadeYou, is selling iPhone/smart phone skins as an alternative...meaning you can steal the idea and have one printed locally. Get on it! You can also buy the Star-Lord Quad Blaster (P1,643), to feel even cooler.
Blaster (upper left photo insert) available at Galleon.ph.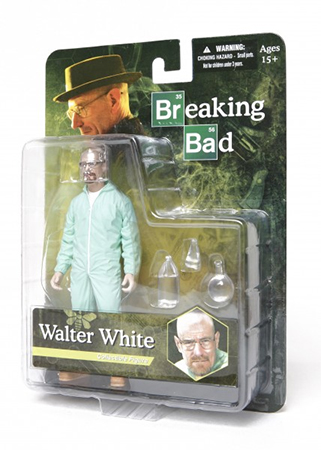 ADVERTISEMENT - CONTINUE READING BELOW
3. Walter White Collectible Figure (Breaking Bad)  (P1,400)
Does not come with instructions for illegal activities or substances that can get you arrested faster than you can say Heisenberg. It does make you want to buy a HazMat suit, though.
Available at Filbar's , Kapow (Glorietta 5), and Kramer Toys (Shoppesville, Greenhills Shopping Center, San Juan City).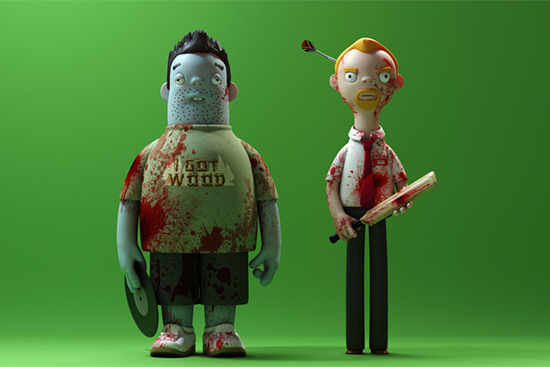 Not for sale...yet. This world is cruel. We did call upon the magic of Santa. Know that we want this desperately too. According to A Large Evil Corporation, they're trying to find the right people to work with so these prototypes come out as awesome. We think it's worth the wait. (FYI, they've also done  Sherlock, Carrie, Ash from Evil Dead, all the Bill Murrays, plus more cult favorites.)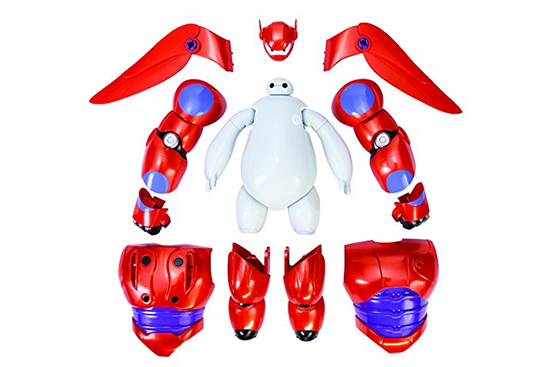 ADVERTISEMENT - CONTINUE READING BELOW
5. Baymax (P1,250)
Fa-la-la-la-la. Now shut up and take our money!
Available at Galleon.ph.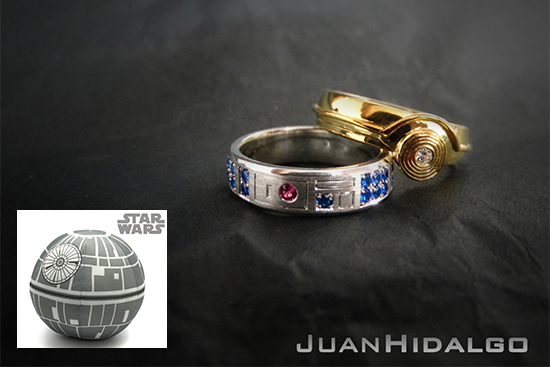 6. R2-D2 and C-3PO Wedding Rings by Juan Hidalgo
This is not the first time we've seen Star Wars-inspired rings but we dare say that these are the nicest. We don't know if we can procure it...nor do we really have a finger to put it on. We're just browsing at the moment. We're better off with a Death Star stress ball (P280).
The Death Star stress ball (photo insert, lower left) is available at Planet Geek.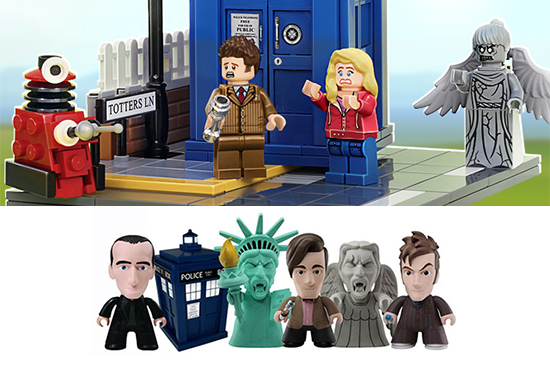 ADVERTISEMENT - CONTINUE READING BELOW
Look at the wild hair on that Lego Tenth! This set with David Tennant is currently under review by the Lego overlords, together with sets featuring Matt Smith and Peter Capaldi. If the project gets a green light, the next thing we do is wait for it to get here. Damn it. Meanwhile, you can check out the Doctor Who vinyls at Filbar's and go home with the fantastic Ninth Doctor for P450.
Check out the Lego set in Lego Ideas. Doctor Who Titans vinyl figures available at Filbar's and Kapow.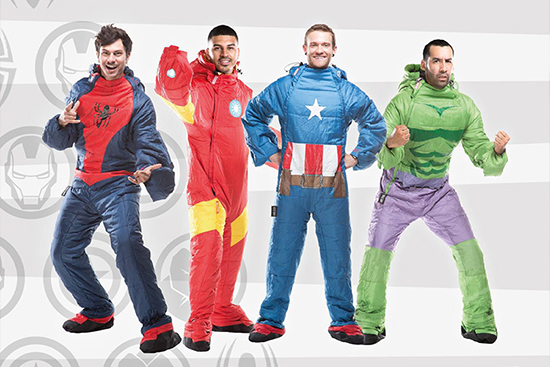 8. Superhero Sleeping Bags by Selk'bag (US$149 or P6688)
Sleep like a baby, wake up like hero. They're not pajamas-they're really sleeping bags, for camping and such. The only way to get these is to order them online, but if you really want wearable Marvel items, just pick up an official Spider-Man hat from Filbar's for P1,499.
ADVERTISEMENT - CONTINUE READING BELOW
Available online at Selk'bag. Go for hats (and shirts) at Filbar's and Kapow.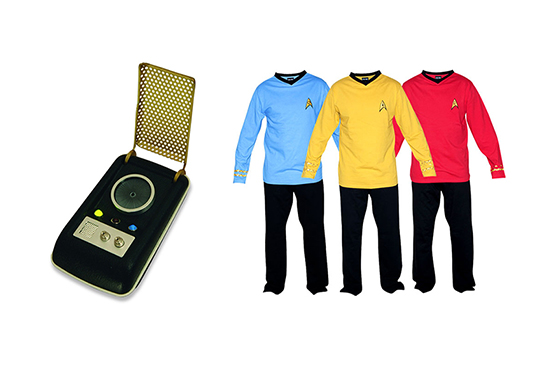 9. Star Trek Classic Communicator (US$ 39.99 or P1,795.15) paired with the Starfleet Uniform of the Original Series (P1,500 to P3,000)
We've yet to see the communicator here, but those uniforms? Filbar's offers them in Classic and Reboot versions (dress available for anyone who fancies being in a dress) for P1,500 to P3,000. The best part is they come in XS, for petite people. Tip: Filbar's in Fairview Terraces has an overwhelming supply of Trekkie items.
Available at Filbar's. Communicator available at ThinkGeek.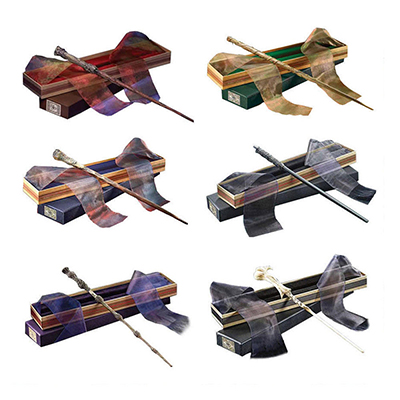 ADVERTISEMENT - CONTINUE READING BELOW
10. Harry Potter Character Wands (P600)
Pardon how lewd this sounds, but have you ever fantasized about holding Harry's wand? Now you can. Also available: The wands of Professors Dumbledore and Snape, Sirius Black, and Lord Voldemort.
Available at Planet Geek.
Share this story with your friends!
---
Help us make Spot.ph better!
Take the short survey
Load More Stories