The SPOT.ph Gift Guide: 30 Christmas Gift Ideas for Every Budget
Gifts below P500, P1,500, and even a few ideas that are a little more extravagant...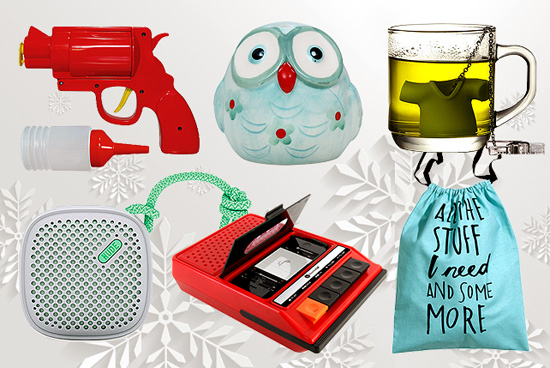 (SPOT.ph) Admit it. You organize your Christmas lists according to budget. It's economical, and in this season, pretty smart, but remember it's never about what you spend but how you spend it. The thought will always count, and we're showing you the best ways to get the most bang for your buck with the budget you have.
BELOW P500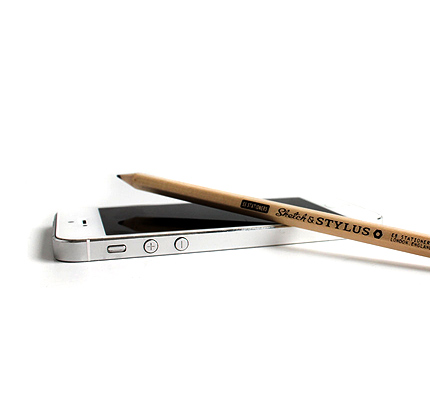 Sketch & Stylus (P399)
One end is an ergonomic pencil that will make anyone want to jot down notes. The eraser end? Well, it's not really an eraser. It's actually a stylus built for any standard touch screen. This ultimate hipster tool merges the analog and digital worlds into one pocket-sized gadget.
Available at Fully Booked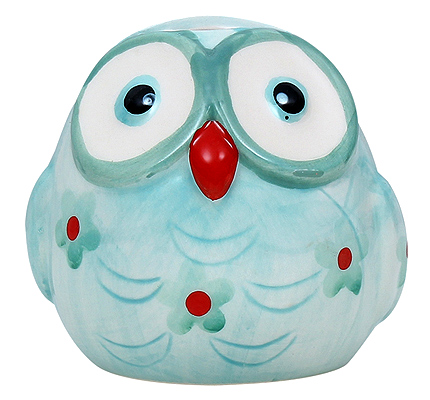 ADVERTISEMENT - CONTINUE READING BELOW
Night owl toothbrush holder (P130)
Cuteness can strike anywhere, even on the bathroom sink. Spread whimsy and good cheer with this adorable ceramic toothbrush holder. Perfect for you kawaii colleague.
Available at Gourdo's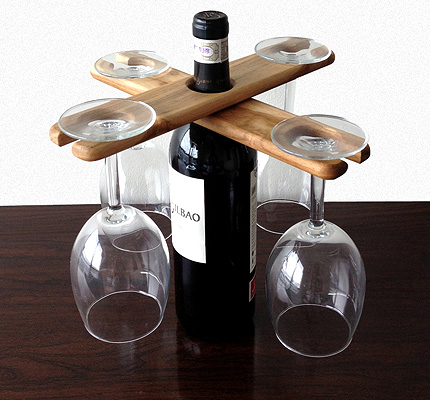 CONTINUE READING BELOW
Recommended Videos
Wine hat (P300)
For the friend who loves hosting parties, give the gift of serving wine in impeccable (and sustainably made) style.
Available at AVA.ph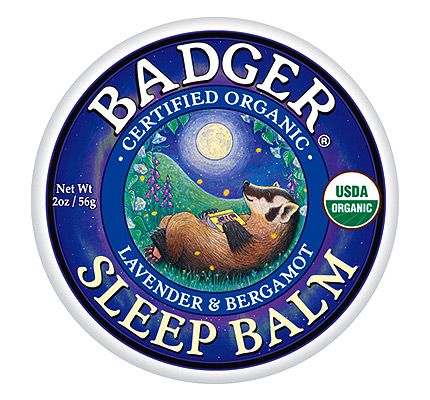 ADVERTISEMENT - CONTINUE READING BELOW
Badger organic sleep balm (P495)
Give the gift of relaxation to your cute friend who is looking a little stressed.
Available at Healthy Options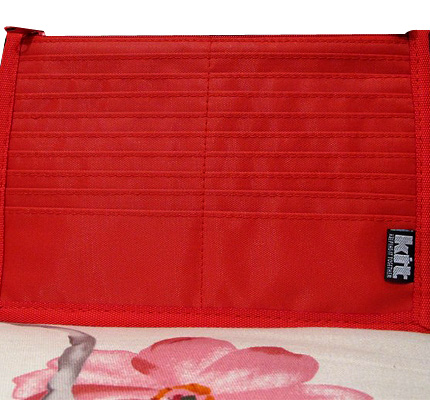 KIT card holder (P249)
We say, practical gifts are still worth giving. Take this card holder, for instance, which can hold up to 36 cards that anyone can bring anywhere...without the added bulk. It's perfect for the friend that's extra-organized.
Available at Keeping It Together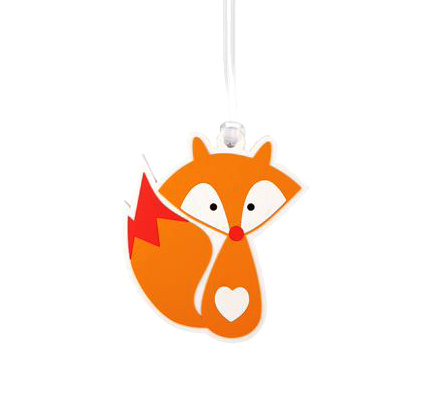 ADVERTISEMENT - CONTINUE READING BELOW
DQ Company bag tag (P360)
Trust us: Jet-setting friends are always in need of extra bag tags for luggage, and a bright, eye-catching one is exactly what they need. When someone seems to have everything, it's the little things that count.
Available at Fully Booked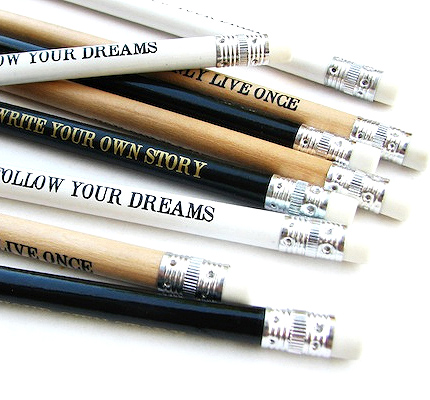 Engraved pencils (P199 for a set of 3)
The best thing about pencils? Anyone can use them, from college kids to workaholics. These come in three different colors, with phrases that can motivate even the most stressed.
Available at Fab Manila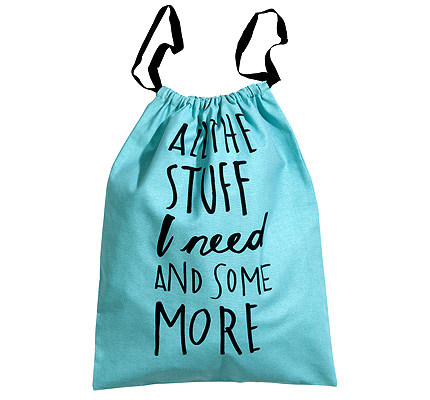 ADVERTISEMENT - CONTINUE READING BELOW
Storage bag (P199)
Remember that colleague of yours who always has way too much stuff when she travels? Here's a thoughtful solution: a bag that captures just how she feels, and in a cute color, too.
Available at H&M Home, Robinsons Magnolia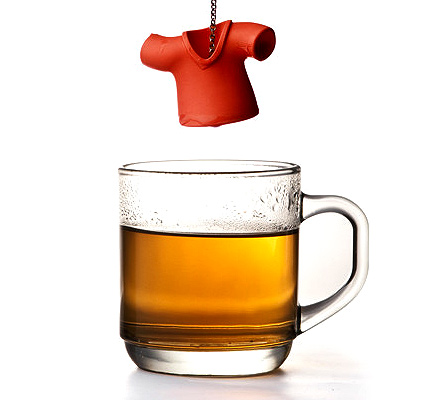 Tea shirt by Qualy (P495)
Your tea-loving cousins will thank you for this witty infuser. Just tell them to place the leaves inside the shirt, sip, and relax. It even includes a memo clip where they can insert a note so they'll never forget to buy more tea leaves.
Available at Quirks Novelties & Curiosities. Click here for a list of locations.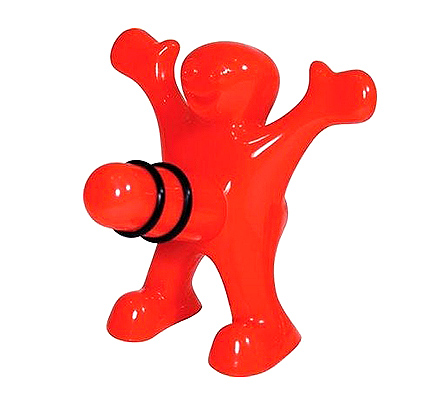 ADVERTISEMENT - CONTINUE READING BELOW
Happy Man bottle stopper  (P480)
It's a way to tell your friends that you're always happy to see them, in a way that's not friendly. Farewell friendzone...hello...whatever her reaction will be.
Available at Pylones
Turn to the next page for gifts priced between P501 to P1,500.
P501 to P1,500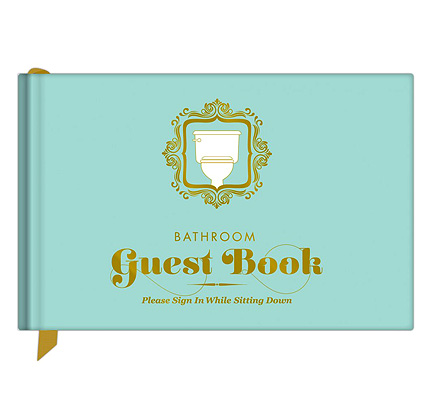 Bathroom Guest Book (P699)
For the friend who likes a good laugh, this unique guest book for your throne room will keep their guests entertained while they're, er, otherwise occupied.
Available at Fully Booked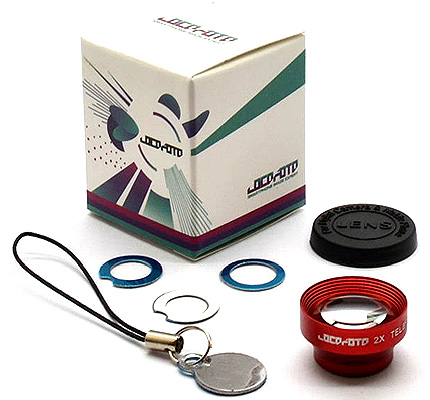 ADVERTISEMENT - CONTINUE READING BELOW
LocoFoto smartphone lens (P900)
For the friend who's a budding phone photographer, this nifty attachment will help develop that skill, especially if they love capturing moments. It's a cool telephoto lens that optically zooms the subject two times over. The best part is that they can use it for the front camera, too. Ultra close-up selfies, maybe?
Available at Loop Manila, Regis Center, Katipunan Avenue, Quezon City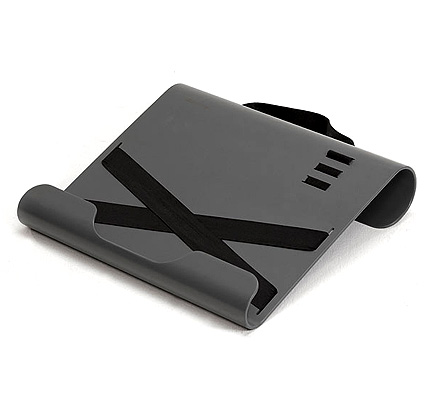 Scribe - Study Where You Sleep (P1,490)
For the friend that likes to work in bed (or just doesn't like getting up), get them a modular desk from Scribe. Sleek elastic straps holds your laptop or books in place, while elastic loops keep pens from rolling out of their reach. It also features two work surfaces to alternate writing and working on a laptop.
Available at Qrius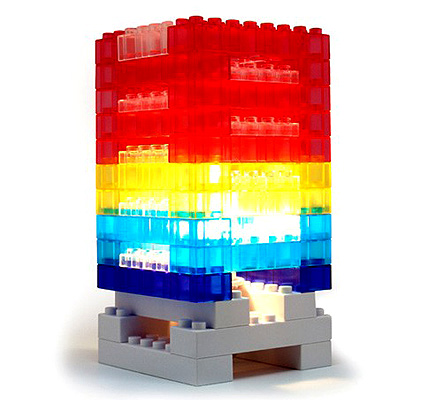 ADVERTISEMENT - CONTINUE READING BELOW
DIY Block Desk Lamp (P1,500)
Can't find a cool enough lamp your friend would like? Let them build their own with these cool LED blocks that they can assemble into their own little desk masterpiece.
Available at Mini-COOLectibles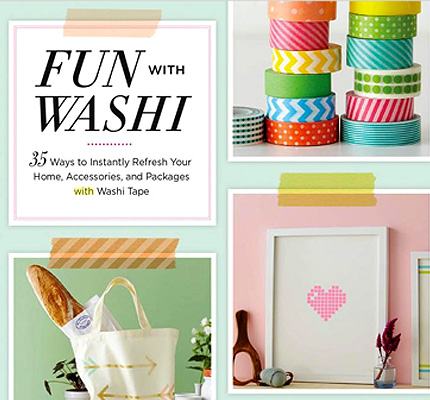 Fun with Washi (P800)
Perhaps your sister got obsessed with crafting this year-why not give her some inspiration with this book that has 35 projects, all made colorful with washi tape. Whether it's up on a wall or on her next batch of gifts, those ideas are sure to keep her busy, at least until she takes up another hobby.
Available at Heima. Click here for a list of locations.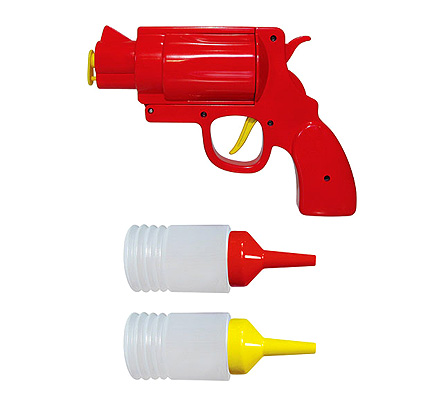 ADVERTISEMENT - CONTINUE READING BELOW
Condiment gun (P895)
For the friend who has a sense of humor and a love for hotdogs and hamburgers, a plastic gun that can be used to douse dishes in condiments is just the thing.
Available at Rustan's Department Store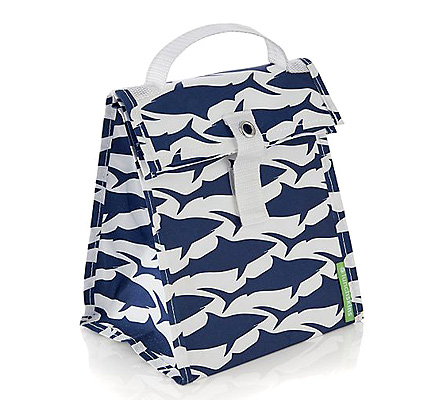 Lunch Skins lunch bag (P969)
Brown paperbags are so 2009. This lunch bag is reusable, washable, and folds flat when empty.
Available at Crate & Barrel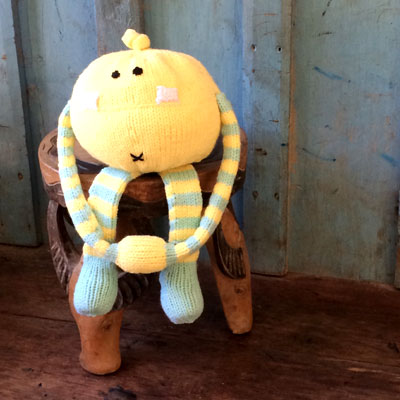 ADVERTISEMENT - CONTINUE READING BELOW
Presley (P950)
Completely hand-knit and totally adorable, Presley is one of the toy monsters up for adoption from a Knitting Expedition project with Ricefield Collective, which is a group of women who knit products to sustain farmers tending rice terraces in the Mountain Province.
Contact Knitting Expedition at knittingexpedition@gmail.com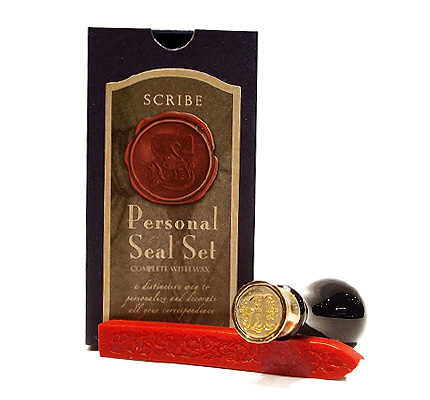 Personal seal set (P695)
For that friend who's super into the lost art of writing letters. The seals come in all the letters of the English alphabet.
Available at Scribe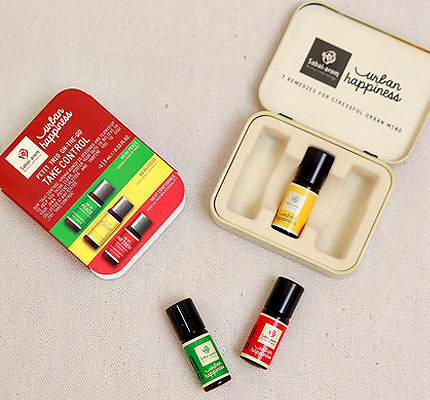 ADVERTISEMENT - CONTINUE READING BELOW
Urban Happiness "Take control" petit trio healing oils (P850)
Not sure what to get your workaholic parent or health nut older sibling? Help them take a path to wellness with this handy set which can give instant peace, focus, or confidence. They're useful for travel, too, perfect for long road trips or plane rides. Another set called  "Untie the knot" contains oils which promise to help people sleep, de-stress, or smile.
Available at Seek the Uniq
Turn to the next page for gifts priced P1,501 and above.
P1,501 AND ABOVE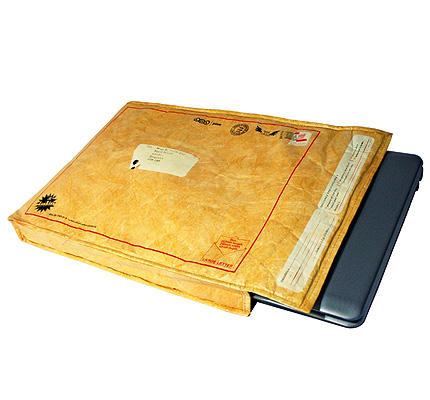 Undercover Laptop Sleeve (P1,550)
Is it a worn package? A pile of letters? Nope! Go incognito with this sneaky laptop sleeve that's made from tough rip-proof, splash-proof, shock protected, and writeable material. It also has adjustable velcro straps to ensure laptops of any size (8" to 17") are snugly held inside.
Available at AVA.ph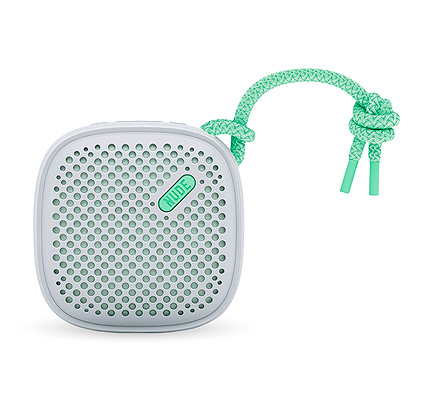 NudeAudio portable bluetooth speaker (P1,990)
ADVERTISEMENT - CONTINUE READING BELOW
Let your music-loving friend take their tunes wherever they go with this bluetooth speaker. A silicon sleeve protects it against knocks and bumps, but its sleek and lightweight look is a definite plus. It also comes in black and pink.
Available at Digital Walker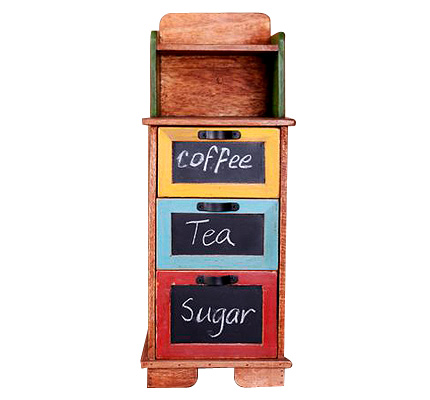 Blackboard storage box with shelves (P2,960)
This Christmas, give the gift of organization with this shelving made with recycled wood. It'll offer a pop of color whatever room it's in and the blackboard panels just add to the versatility. It's a little bit of everything: bold, chic, rustic, playful...we wish someone would give us one!
Available at Costa del Sul at MC Home Depot, Bonifacio Global City, or Taste Central.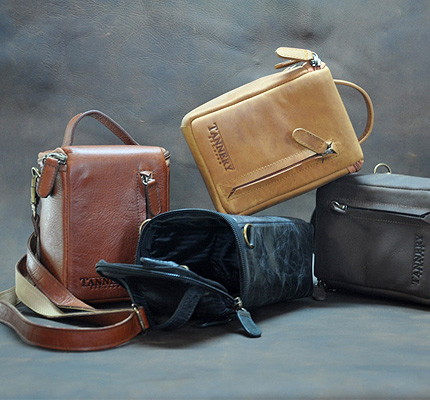 ADVERTISEMENT - CONTINUE READING BELOW
Colby Bag (P2,400)
It's intended as a camera bag, but you can use the padded space for other valuable items. The numerous pockets also make it a handy accessory during travels. It's both stylish and functional!
Available at The Tannery Manila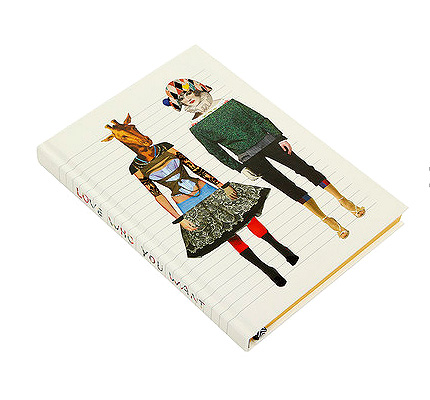 Christian Lacroix Papier hardbound notebook (P2,490)
A luxe pick for your fashionista friend, this is one gift whose size you won't have to worry about.
Available at Shelter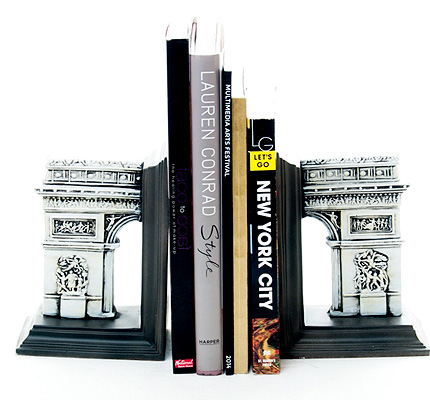 ADVERTISEMENT - CONTINUE READING BELOW
Arc de Triomphe bookends by Sifra (P3,895)
You might have that person in the family who's always out and about, traveling the world, and collecting treasures one piece at a time. Remind them of the sights with one of these bookends from Sifra, which feature famous landmarks from across the globe. They're sure to say, merci.
Available at Sifra Interiors and Objects, 3/L Greenbelt 5, Makati City, or AVA.ph.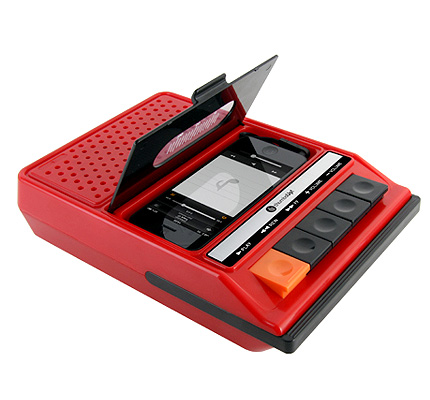 Thumbs Up! iRecorder (P2,495)
An iPhone speaker that looks like an old-school cassette tape recorder, the iRecorder has buttons that really work and a pull-out handle so you can rock out like it's 1989.
Available at Rustan's Department Store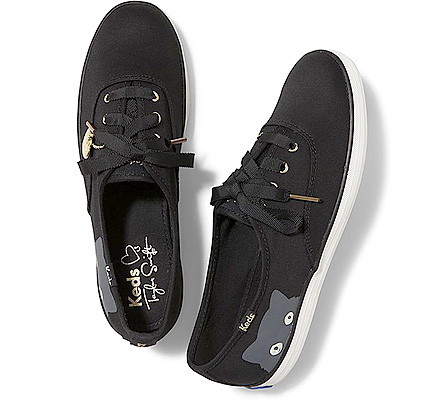 ADVERTISEMENT - CONTINUE READING BELOW
Limited Edition Sneaky Cat Keds (P2,995)
They're selling fast, so hurry and grab a pair for your crazy cat chum! Sneaky Cat is part of Keds' Taylor Swift collection and stocks are limited, which makes them pretty special. (Hand information: The smallest size is 5½.)
Available in Complex Lifestyle Stores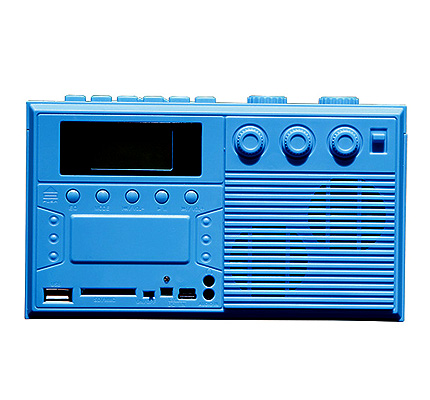 Vintage radio with MP3 player (P1,695)
For someone who appreciates a dose of nostalgia with a side of music, surprise them with this groovy radio slash mp3 player to bring back the good ol' days.
Available at Dimensione. Click here for a list of locations.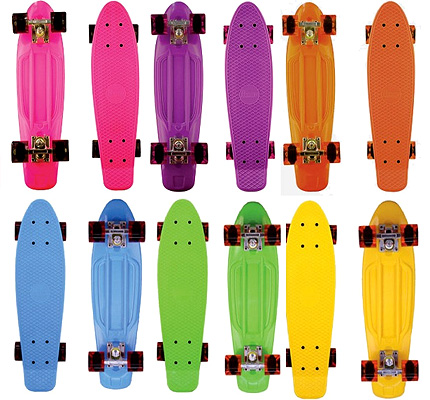 ADVERTISEMENT - CONTINUE READING BELOW
Plastic skateboards (P2,790)
Colorful and portable, these short boards are a nice introduction to how tricky skating can be. Remind them to stay safe and not try and be a pro immediately.
Available at Hobbes and Landes
Share this story with your friends!
---
Help us make Spot.ph better!
Take the short survey
Load More Stories