10 Things We're Loving Now: Waterproof headphones, a toothpick film canister, cat rulers + more
Organize your life before the holidays with cute cord wraps, cat-shaped rulers, and more!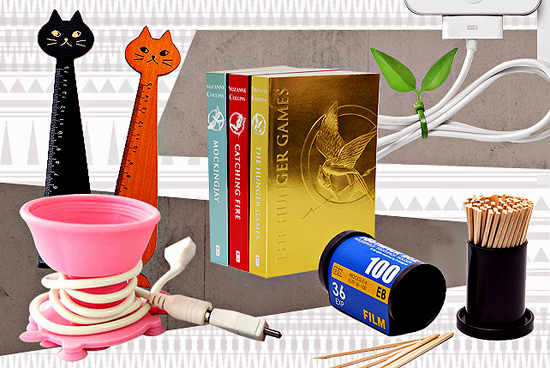 (SPOT.ph) Cute and functional items are always win-win because they're nifty yet they show personality. We've compiled a bunch of stuff that combines both-plus a few extras, like the latest edition of The Hunger Games (shiny!), swim-friendly earphones that'll get you in the groove, and a customized stamp!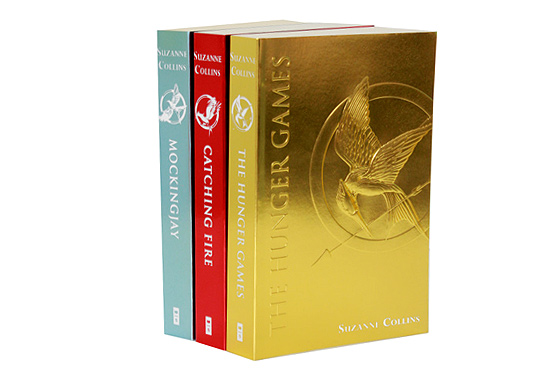 ADVERTISEMENT - CONTINUE READING BELOW
Limited-edition box set of The Hunger Games Trilogy (P1,500)
This shiny box set-cover design from the UK-is meant to be given as a gift. The movies may be coming to a close, but that doesn't mean your love for the series should. This is an ideal gift for your Katniss-crazed book club buddy who doesn't want rebellion to end. Or, you can give it to your friend who needs to catch up on the story before the final film comes out. They have a year to read all three.
Available at Fully Booked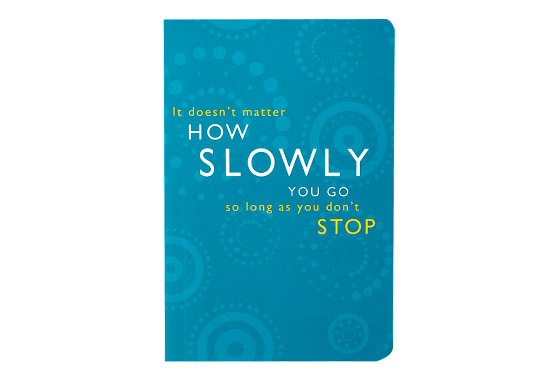 Do Not Stop notebook (P120)
When we're confronted with writer's block, we just flip this notebook shut, take a deep breath, and read the front cover. Words of encouragement apply to other aspects of life, as well.
Available at Gourdo's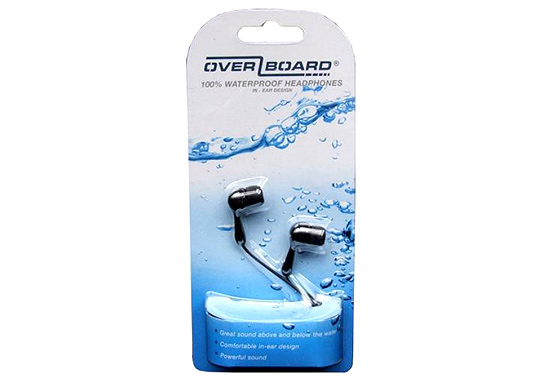 ADVERTISEMENT - CONTINUE READING BELOW
Overboard waterpoof earphones (P1,500)
Because what good is a waterproof case for your music player if you can't have music in your ears?
Available at Slide and Stroke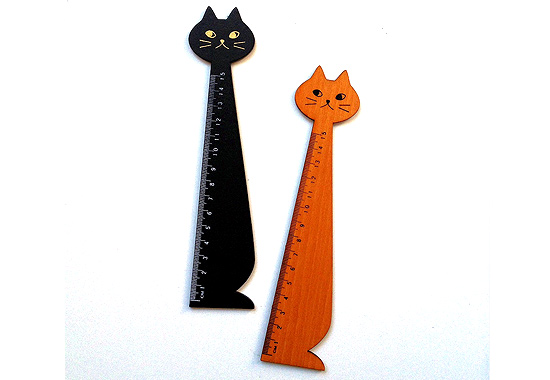 Cat rulers (P80)
There is no such thing as having too many cats...or too many cat items, for that matter.
Available at Fully Booked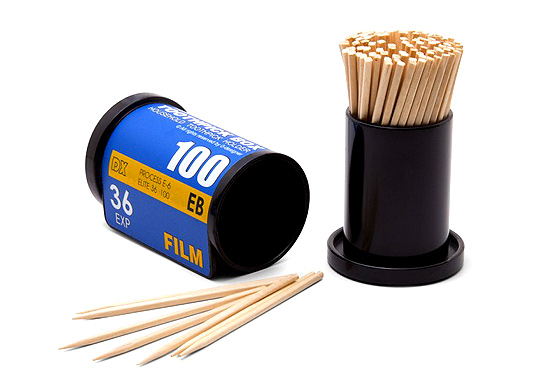 ADVERTISEMENT - CONTINUE READING BELOW
Film roll canister toothpick holder (P180)
Remember when we all used film and needed to get our photos printed? Here's a reminder of that time not too long ago, to replace your ordinary toothpick cardboard box.

Available at The Clutter Shop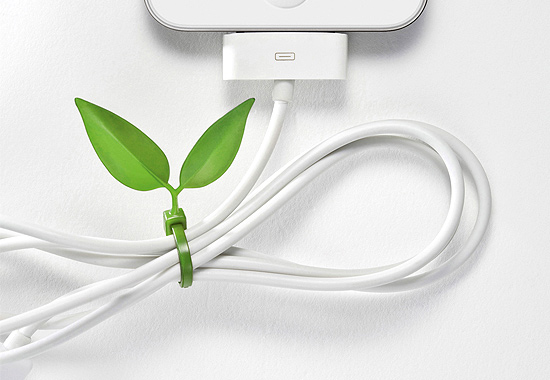 Leaf Keepers cable ties (P549)
Who says keeping cables neat and tidy has to be boring? Keep those cluttered wires bundled with a bright green branch. Each pack contains 12 pieces of cable ties.
Available at Hobbes & Landes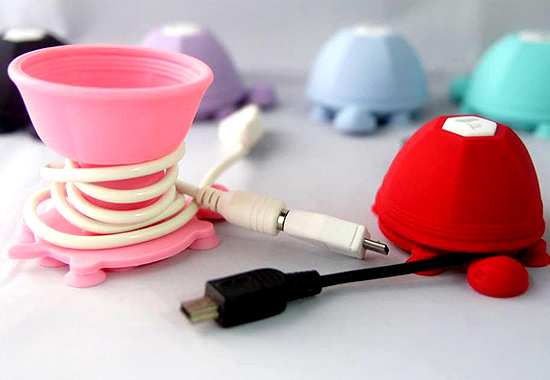 ADVERTISEMENT - CONTINUE READING BELOW
Turtle silicone stand earphone wrap (P175)
We've all found ourselves with knotted earphones at one time or another. Next time, keep them under wraps inside one of these cute turtles. Each one also functions as a stand so your gadget or mobile can rest on something stable as you listen to Spotify or watch clips on YouTube.
Available at Mini COOLectibles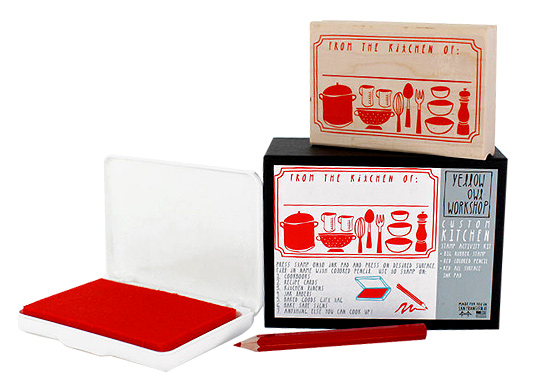 Yellow Owl workshop stamp kit (P680)
Brighten up your kitchen and pantry with this stamp kit. Use it to personalize cookbooks, customize recipe cards, or even label baked and canned goods. The ink pads even work on fabric so you can als0 stamp linen.
Available at Heima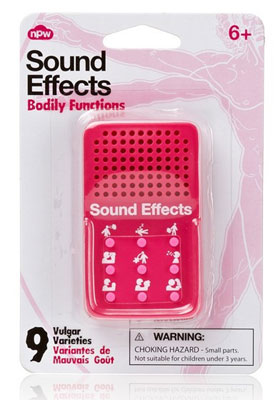 ADVERTISEMENT - CONTINUE READING BELOW
Sound Effects machine (P399)
Whether you get it as a gag gift or a tool for your next office prank, this handy little machine is going to be a source of plenty of laughs for a long time to come.
Available at Fully Booked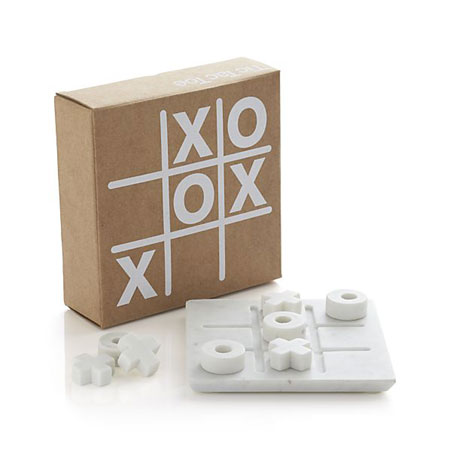 Tic-Tac-Toe set (P1,709)
Put a fun spin on the usual boring chess set with this Tic-Tac-Toe game made of marble. Decorative and fun? It's win-win.
Available at Crate & Barrel
Load More Stories