The SPOT.ph Gift Guide: 30 Valentine's Day Gift Ideas for Every Personality
Boyfriends, rejoice! We've rounded up items for every type of girlfriend out there.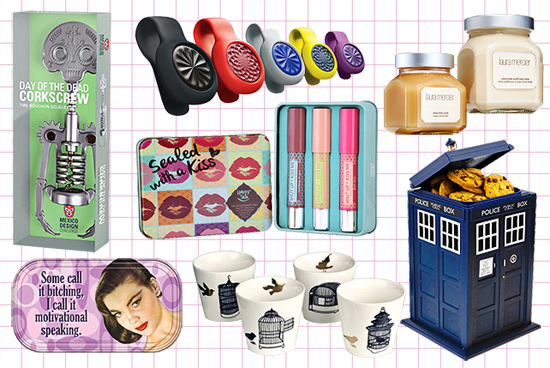 (SPOT.ph) Heads up, guys: Flowers and chocolates don't always do the trick. So why don't you make this Valentine's Day count with a more meaningful present for your girlfriend? We give you 30 gift ideas so you'll both end up happy.
FOR THE ROMANTIC
P1,500 and below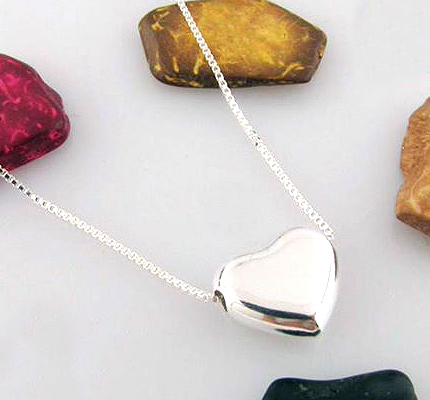 ADVERTISEMENT - CONTINUE READING BELOW
Heart Necklace (P540)
Show your love in a simple yet subtle way with a classic gift that would look great with any of her outfits.
Available at Unisilver
P1,501 to P3,000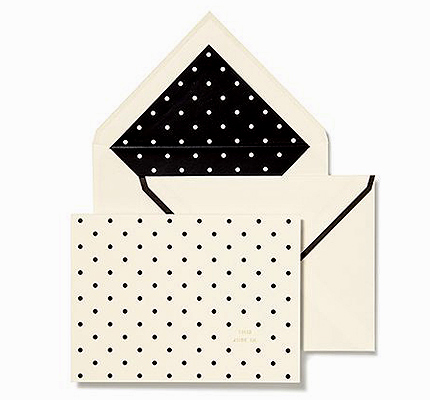 "This Just In" Card Set by Kate Spade (P1,715)
She's bound to get back into the habit of giving you sweet, handwritten notes with this precious card set. There's something you can't enjoy with everyday text messaging.
Available at Powerbooks
P3,001 and up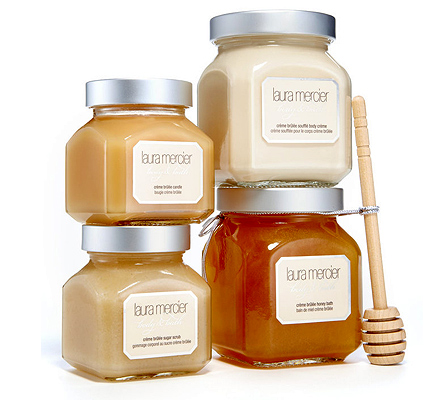 ADVERTISEMENT - CONTINUE READING BELOW
Crème Brulee Honey Bath Set by Laura Mercier (P3,250)
Pamper her with this luxurious bath set that even comes with its own honey dipper. She'll be relaxed and feeling fresh and cozy in no time.
Available at Essences, Power Plant Mall


FOR THE SPORTY
P1,500 and below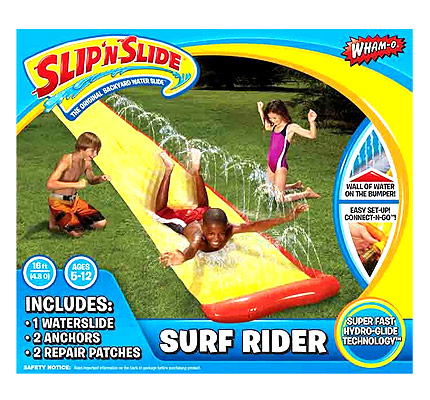 Slip N' Slide (P249)
A good gift doesn't have to come with a hefty price tag. The athlete who's always game for anything will have the time of her life with this fun toy. It's intended for kids, sure, but a handy Slip N' Slide guarantees a lot of fun for anybody. You'll have lots of laughs together for sure.
Available at HMR
P1,501 to P3,000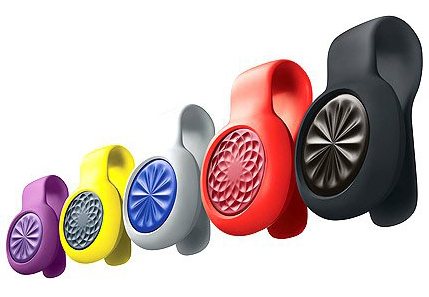 ADVERTISEMENT - CONTINUE READING BELOW
UP by Jawbone (P2,888)
Simpler than the Jawbone is this nifty clip that tracks activities, diet, and sleep patterns, contributing to overall wellness. The perfect gift for health buffs, it comes in a variety of colors-just make sure you get her favorite.
Available at Loop and Digital Walker
P3,001 and up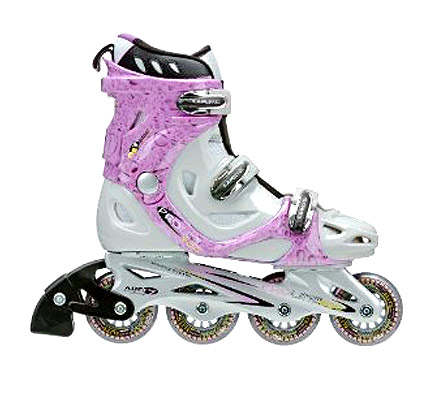 Roller Derby Proline 900 (P4,245.75)
Let her enjoy some in-line fun with this pair of skates. It's a great workout that doubles as a really fun pastime. You know what would be better? If you could cruise along with her! (Don't forget your protective gear, guys!)
Available at Toby's Sports
FOR THE TRAVEL JUNKIE
P1,500 and below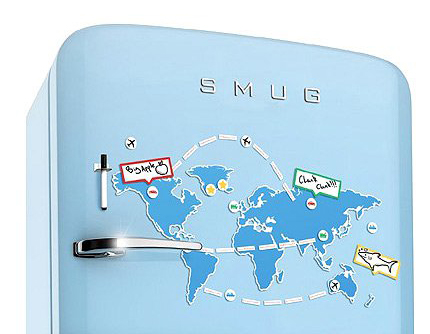 ADVERTISEMENT - CONTINUE READING BELOW
Mapnetic Map (P950)
Help her track the places she's been (and the places she'll go, of course) with this cool magnetic map of the world. She can write on the map's surface with a dry-erase marker, too.
Available at Quirks
P1,501 to P3,000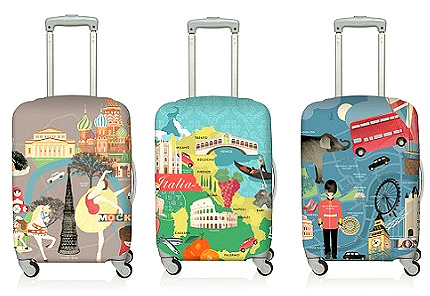 Loqi Suitcase Cover (P1,750 for large)
She'll never again have a hard time spotting her luggage at the baggage carousel. Pick from several different designs created to fit standard luggage sizes. Extra points for having one personalized with her initials!
Available at Pochi, SM Mega Fashion Hall
P3,001 and up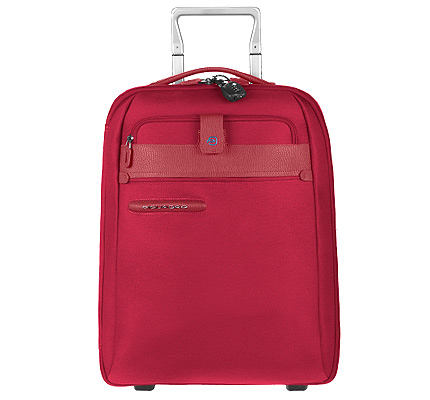 ADVERTISEMENT - CONTINUE READING BELOW
Ultra Slim Travel-sized Trolley (price on request)
A quick getaway? Let her look stylish yet efficient with this red-hot suitcase that can house all her essentials (and yours too, if you're that type of boyfriend). It's the perfect size for the cabin, but you can bet that this piece of luggage will easily stand out amid the rest.
Available at Piquadro
FOR THE TECHIE
P1,500 and below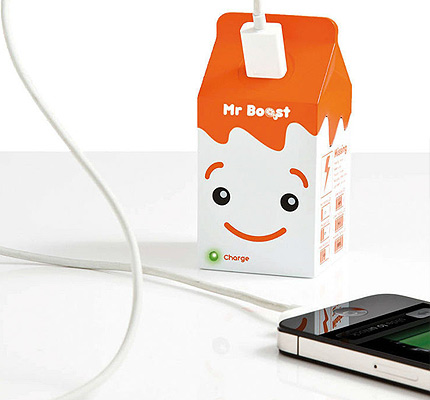 Juice Box Portable Charger (P1,250)
In this day and age, it's practically a sin not to have a power bank with you at all times. Not only will she maximize your gift thanks to all her gadgets, but she'll love how cute it looks!
Available at Quirks
P1,501 to P3,000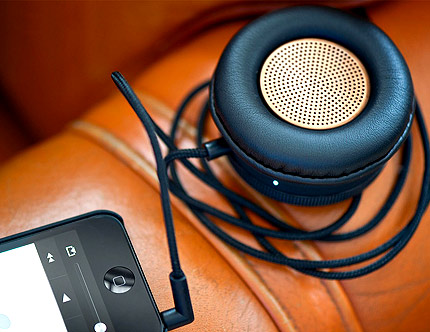 ADVERTISEMENT - CONTINUE READING BELOW
Native Union Monocle Speakers (P1,750)
Does your girlfriend love music? Give her the gift of portable tunes with Native Union's Monocle Speakers, which lets her jam to her favorite songs anywhere in high quality. Hold it up to your ear like a headphone, or twist the wheel to turn it into a compact boom box. It even allows you to take calls and navigate your device at the same time. Choose between five colors: mint, coral, slate, marine blue, and black diamond.
Available at Beyond the Box
P3,001 and up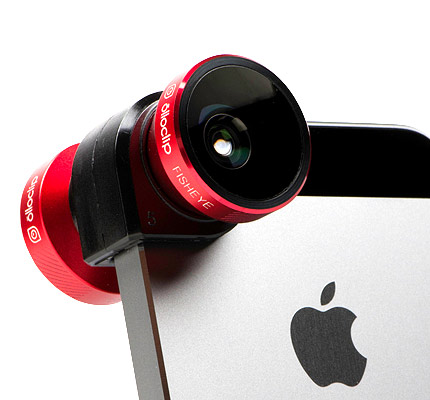 Olloclip 4-in-1 lens (P3,750)
Capture those precious moments with this compact, detachable lens. Switch between a fish-eye, wide-angle, and two macro lenses so you don't miss that picture-perfect shot every time.
Available at Digital Walker
FOR THE GEEK
P1,500 and below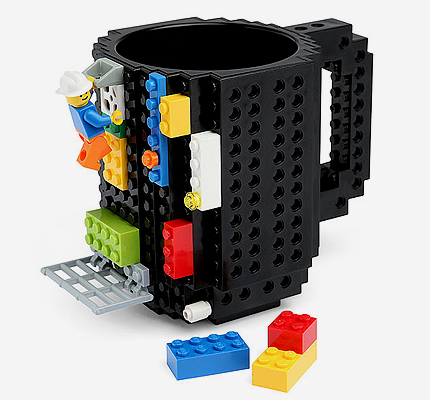 ADVERTISEMENT - CONTINUE READING BELOW
Build-On Brick Mug (P895)
Have your coffee and build it too, with this adorably quirky and eye-catching mug. It's compatible with most construction bricks, so you can go crazy designing your cup of the day. Suddenly, mornings aren't so bad.
Available at Rustan's
P1,501 to P3,000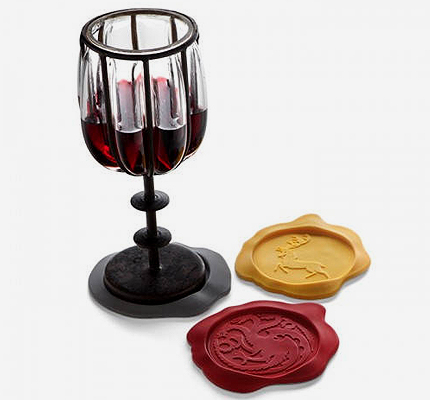 Game of Thrones Wax Seal Coasters (P1,737)
Are you and your girlfriend die-hard Thrones fans? Make sure to have these coasters for your next get-together. The set of six includes the sigils of House Stark, Lannister, Targaryen, Baratheon, Tyrell, and Greyjoy, and comes in a Game of Thrones tin cannister. It's not the Red Wedding (thankfully), but you can come pretty close.
Available at Galleon.ph
P3,001 and up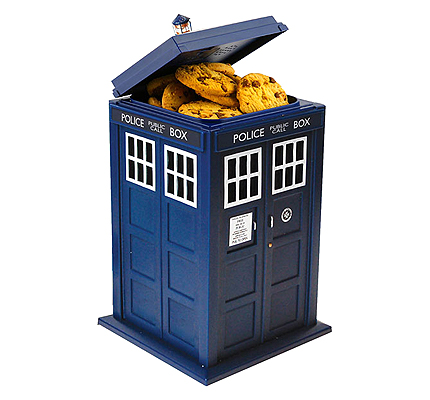 ADVERTISEMENT - CONTINUE READING BELOW
Tardis Cookie Jar (P3,999)
For your favorite companion...or is she more of a Missy? In any case, any fellow Whovian would love to be the proud owner of this jar (cookies optional). It even makes that "vworp, vworp" sound when you open it!
Available at Cutting Edge
FOR THE ARTIST AND ART ENTHUSIAST
P1,500 and below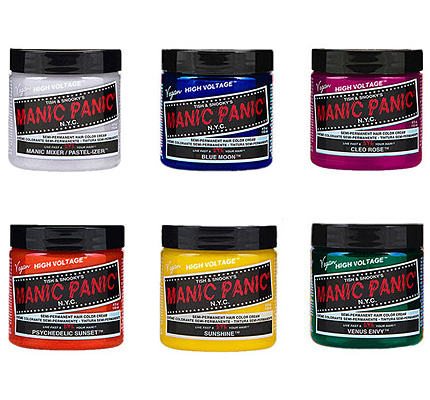 Manic Panic Hair Dye (P800)
Christian Bautista sang about this, once upon a time. For the girl who put "color everywhere" in your life, you must reciprocate with equal intensity. Shocking pink, blue, green, yellow, or red? Go the extra mile and volunteer to help her dye. (Doesn't sound right, but it's fun!)
Available at The Four Strings and Mad Kahuna
P1,501 to P3,000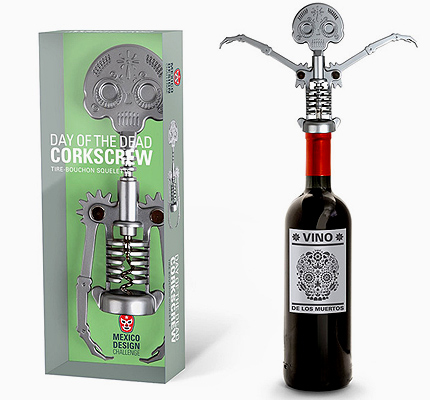 ADVERTISEMENT - CONTINUE READING BELOW
Day of the Dead Corkscrew (P1,650)
Ornate tool for everyone's favorite fancy drink? Yes! She'll probably manage to make something out of it anyway, in case you both decide to turn your back on wine.
Available at Rustan's
P3,001 and up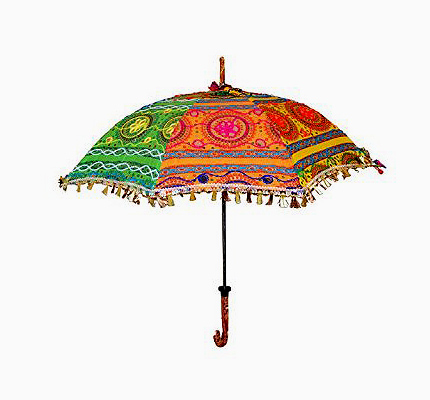 Indian Cotton Umbrella (P4,500)
A pretty gift for the pretty girl who makes pretty things. Did we say pretty enough? Because this umbrella is just so darn-tootin' pretty.
Available at Om Lifestyle + Cafe
FOR THE COUGAR
P1,500 and below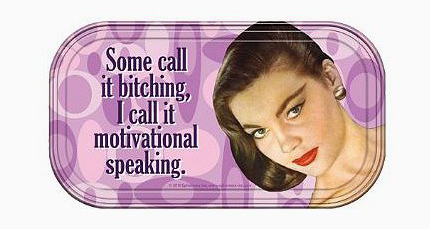 ADVERTISEMENT - CONTINUE READING BELOW
Magnetic Tin (P1,000)
Show her you know that she's the boss.
Available at My Breathing Space
P1,501 to P3,000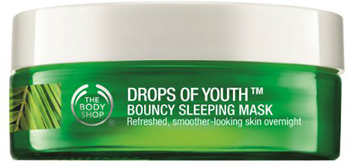 Drops of Youth Bouncy Sleeping Mask (P1,850)
Your cougar girlfriend will appreciate that you care about keeping her looking youthful!
Available at The Body Shop
P3,001 and up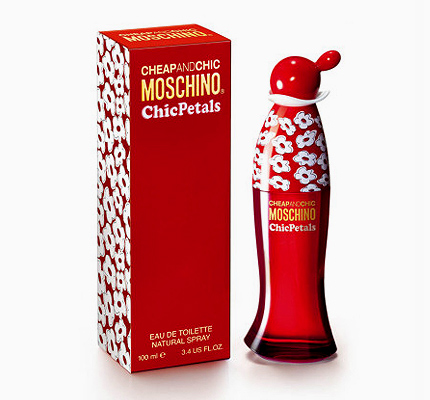 Moschino Chic Petals (P4,750)
ADVERTISEMENT - CONTINUE READING BELOW
The description says it all: Chic Petals is for the "interesting" woman who moves in the flowery and luxuriant field of imagination with style and authority.
Available at Rustan's The Beauty Source
FOR THE KIKAY
P1,500 and below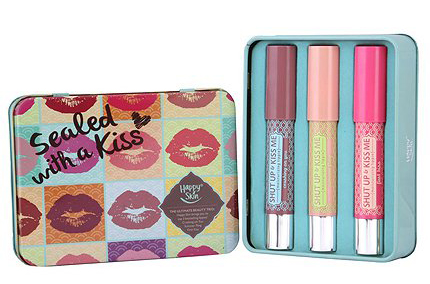 Sealed with a Kiss by Happy Skin (P1,299)
Any makeup-loving girl would appreciate Happy Skin's Sealed with a Kiss lippie set, which comes with three different colors that she can experiment with. Don't forget to seal your gift by giving her a sweet kiss!
Available at Beauty Bar
P1,501 to P3,000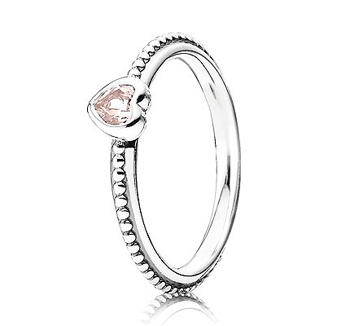 ADVERTISEMENT - CONTINUE READING BELOW
Heart Silver Ring with Rose Pink Synthetic Sapphire (P2,570)
Show your girl how precious she is to you by putting this simple, dainty ring on her finger. The design is eye-catching enough to wear on its own, and simple enough to pile on with other accessories.
Available at Pandora
P3,001 and up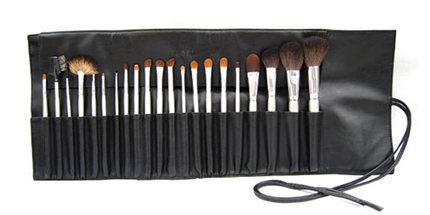 21-piece Brush Set (P3,500)
Does she have more makeup than you can comprehend? Give her enough tools to perfect her look with a complete brush set. It includes everything from an eye shader to a stiff-dome brush and even if you have no clue what those things are, we're pretty sure she would.
Available at Suesh
FOR THE PRACTICAL
P1,500 and below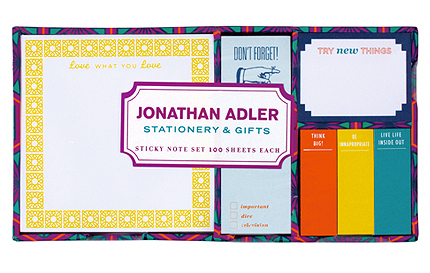 ADVERTISEMENT - CONTINUE READING BELOW
Sticky Note Set by Jonathan Adler (P685)
Help her stay organized with these fashionable sticky notes by Jonathan Adler. Stylish and functional always wins!
Available at Powerbooks
P1,501 to P3,000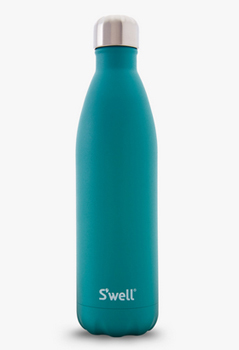 S'well Bottle (P2,350)
If your girlfriend is always on the go, a water bottle that keeps drinks cold for 24 hours and hot for 12 is a lifesaver. Whether she's at work drinking tea or sweating it out at Pilates, a S'well bottle is handy enough to keep her hydrated throughout the day. And yes, caring for her health gives you plenty of bonus points.
Available at Rustan's
P3,001 and up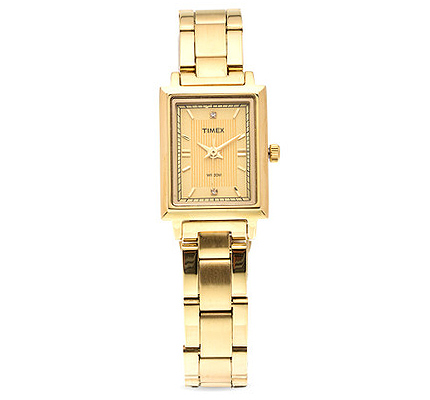 ADVERTISEMENT - CONTINUE READING BELOW
Timex CLS Dress Watch (P3,790)
It's essential to have quality time, and this watch should do just the trick. Save yourself the trouble and get her a watch so she'll (ideally) never be late for all your dates.
Available at Zalora
FOR THE FOODIE
P1,500 and below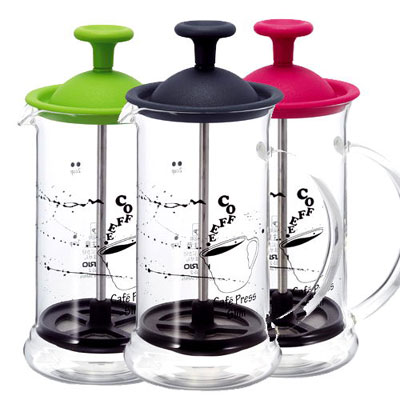 Hario Coffee Press (P1,190)
Three-in-one is out of the question, so give her an easy way to make a fresh pot of coffee any time-this coffee press is small enough to stash in the office. Add a bag of her favorite coffee beans and you're all set.
Available at Gourdo's
P1,501 to P3,000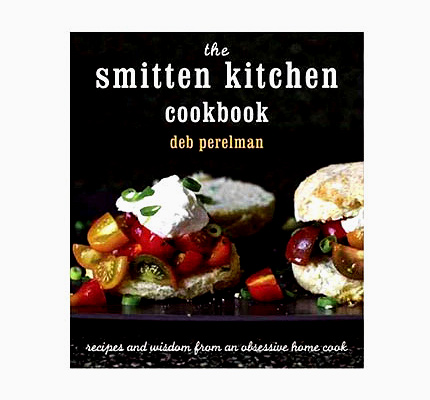 ADVERTISEMENT - CONTINUE READING BELOW
The Smitten Kitchen Cookbook (P2,259)
Any food fan would know who Deb Perelman is, and she'd enjoy experimenting in the kitchen with this book. The clincher? Offer to be her sous chef for a day!
Available at Crate & Barrel
P3,001 and up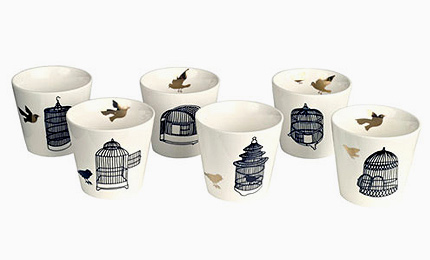 Freedom Birds set by Het Pardijs for Pols Potten (P4,895 for a set of 6)
This pretty set of ceramic cups comes with whimsical golden birds that look like they're flying through a clear blue sky. She'll love lingering over a meal or snack at home with these.
Available at Dimensione
Load More Stories