10 Deliciously Cute Accessories
Add personality to your look with trinkets that look good enough to eat!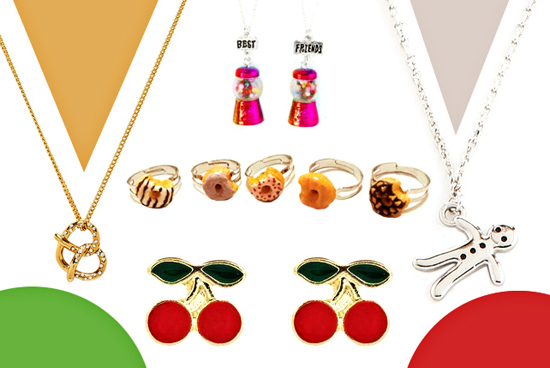 (SPOT.ph) Are you a sweet tooth? A food lover? These days you can celebrate your love for food without having to put on the extra pounds. We've gathered 10 food-themed accessories that you can use to add a pop of personality to your OOTD. From pizza necklaces to watermelon brooches, these cute pieces of bling are sure to catch anyone's eye.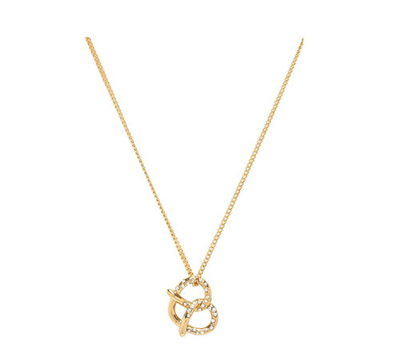 ADVERTISEMENT - CONTINUE READING BELOW
Gold pretzel necklace (P195)
Wear this on a fancy night out and see how a pretzel necklace can make your outfit look even more elegant.
Available at Pretty Little Blings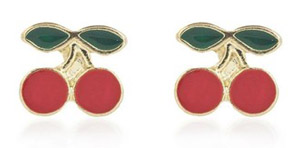 Cherry stud earrings (P120)
A pop of cherry red can make you look both sexy and sweet.
Available at Ohkeai Shop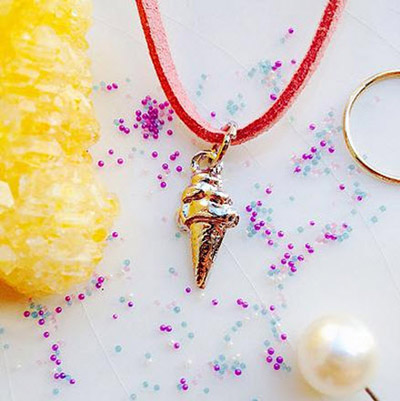 ADVERTISEMENT - CONTINUE READING BELOW
Ice cream choker (P100)
Channel your inner Rachel Green and jump on a trend that's going back in style with an ice cream-accented choker.
Available at Fudge Rock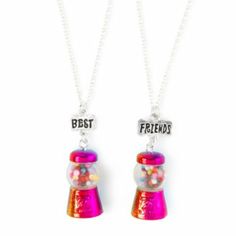 Gumball machine BFF necklace (P445)
Get sweet with your BFF and bring back your kindergarten memories.
Available at Claire's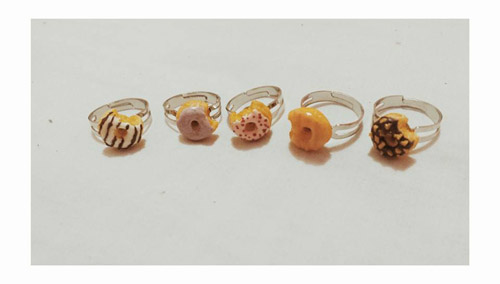 Doughnut rings (P80 each)
ADVERTISEMENT - CONTINUE READING BELOW
Lock hands with your sweetheart while wearing one (or more) of these sweet, yummy doughnut rings.
Available at Sweet Cheeks Jewelry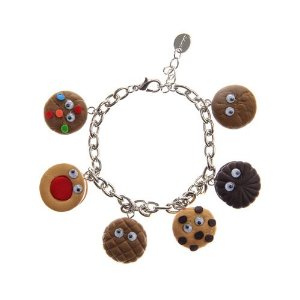 Cookie charm bracelet (P445)
Try your best not to munch on this quirky cookie charm bracelet in your attempt to cute-ify your look-just look at those googley eyes!
Available at Claire's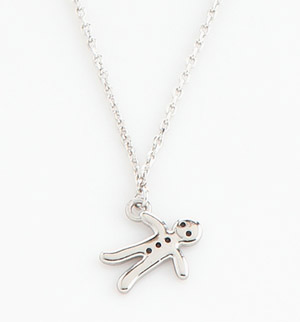 ADVERTISEMENT - CONTINUE READING BELOW
Gingerbread man necklace (P775)
Turn any outfit into a cute one with this gingerbread man necklace hanging from your neck.
Available at BeautyMNL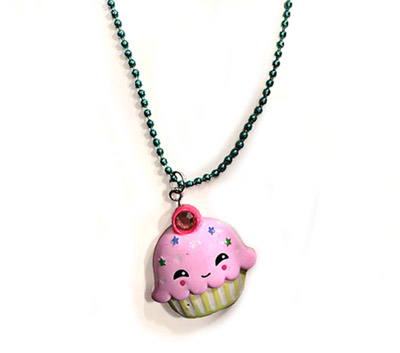 Cupcake necklace (P149)
If a cupcake is good enough to eat, then it'll add a sweet touch on a casual T-shirt-and-jeans outfit.
Available at H&M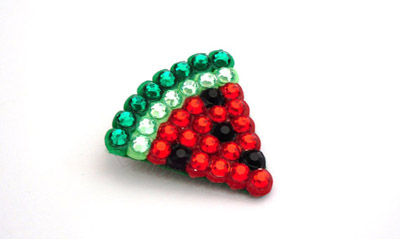 ADVERTISEMENT - CONTINUE READING BELOW
Watermelon slice brooch (P329.86)
Accent your outfit with this fruity brooch for a bright, tropical look.
Available at Etsy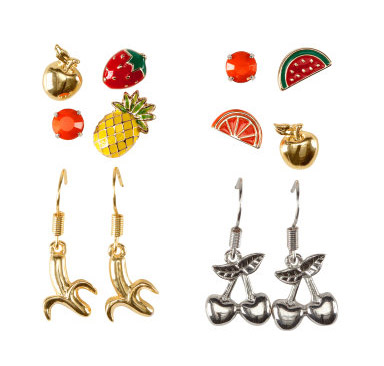 Banana and Cherry dangling earring set (P179)
Keep looking fresh (and healthy) with these fruity earrings to accompany your outfit.
Available at H&M
Load More Stories