10 Fun Offline Apps to Play on Your Roadtrip
No WiFi required.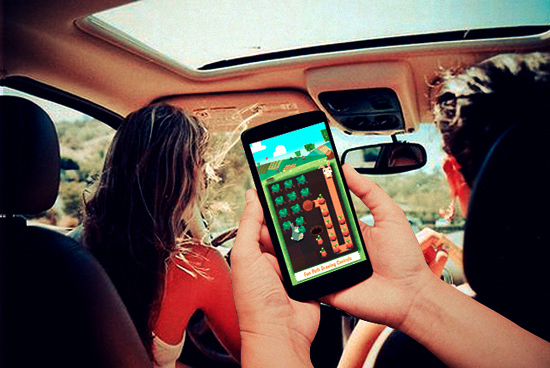 (SPOT.ph) Your bags are packed, your itinerary is all set, and you're ready to get on the road. There's just one problem: It's probably going to be a long ride. These 10 fun apps are addictive enough to keep you occupied for a few hours, and best of all-they're all ready to play offline so you don't need to worry about using up your data plan or looking for a WiFi spot.
Also read:
10 Fun Apps to Play at Your Christmas Party
10 Best Apps to Help You Deal With Life in Metro Manila (2014 Edition)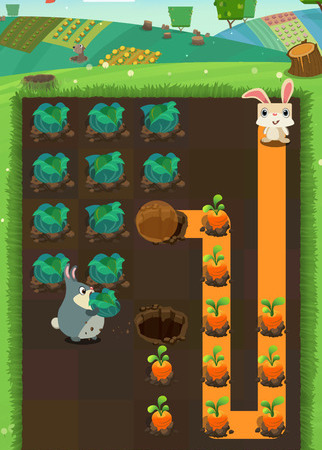 Patchmania
Available for: iOS
Price: Free
Patchmania is a fairly new puzzle game where you help hungry bunnies devour all the vegetables in a farm. The app features adorable graphics and over 600 brain-teasing puzzles that will definitely keep you busy until you reach your destination.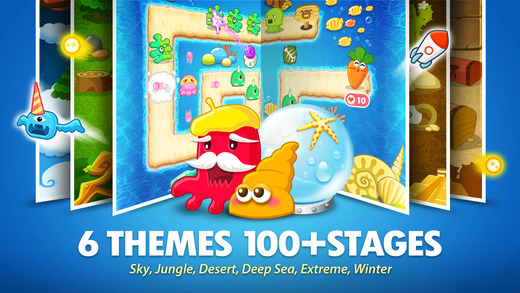 ADVERTISEMENT - CONTINUE READING BELOW
Carrot Fantasy
Price: Free
Your mission is simple: Protect the carrot from monsters who want to eat it...and there are a lot of them. Use special towers to shoot at the monsters as they try to reach your carrot. The more levels you complete, the more monsters, towers, and fantastic worlds you unlock.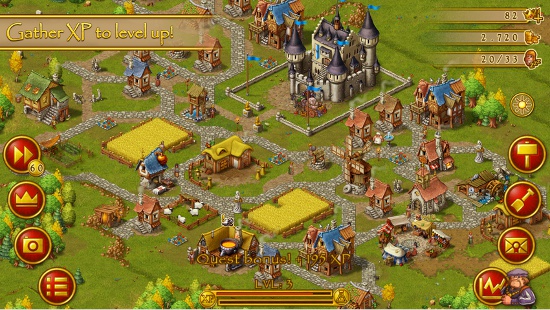 CONTINUE READING BELOW
Recommended Videos
Townsmen
Price: Free
Simulation games are perfect for when you need the time to fly by, because you're going to be immersing yourself in another world. In this case, it's a medieval village that you will have to painstakingly build from scratch. The goal is to turn your tiny village into a thriving empire with a booming economy and happy villagers. Think taverns, marketplaces, jousting fields, and much more. All that without Internet connection!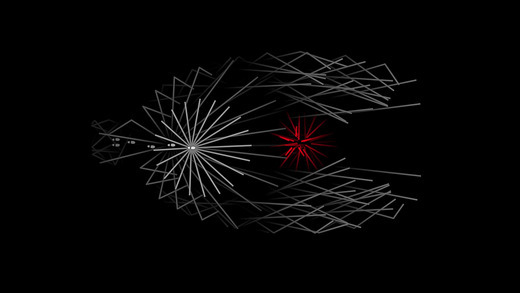 ADVERTISEMENT - CONTINUE READING BELOW
Dark Echo
Price: US $1.99
If you enjoy the thrill when watching horror movies, you'll love Dark Echo. Trapped in darkness, you must use visualized sound to navigate your way through a series of hallways. The sounds your character creates will bounce off obstacles, revealing the shape of your environment. The end goal? Stay alive. This heart-racing game is best played with your earphones plugged in. Actual night time travel is optional, but probably not recommended.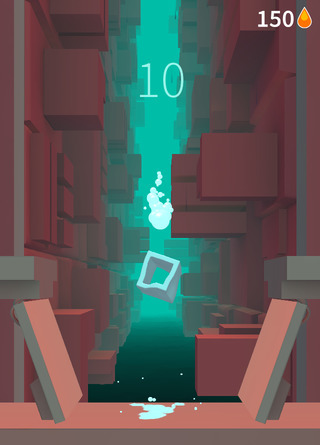 Jelly Jump
Price: Free
This app is pretty straightforward-keep little jellies safe by jumping through different obstacles. The more points you score, the more jellies and environments you unlock. Trust us, it's a lot more challenging than it sounds.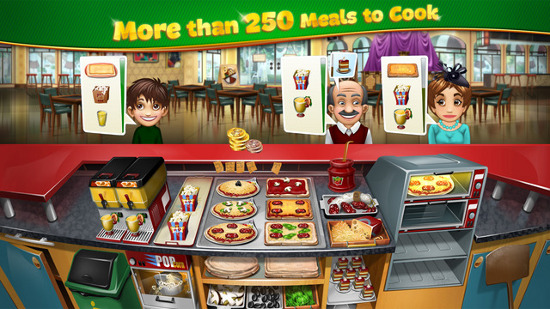 ADVERTISEMENT - CONTINUE READING BELOW
Cooking Fever
Price: Free
Cooking Fever is an addictive time management app that lets you cook delicious meals and desserts from all over the world. Start your culinary adventure in fast food and make your way through seven more unique locations. The game features over 300 levels, guaranteed to keep you occupied for the whole ride.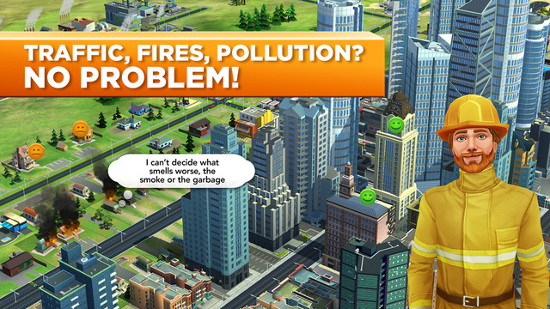 SimCity BuildIt
Price: Free
Remember all the fun you used to have playing Sim City? Now you can relive all of that with its reimagined app version. As mayor, your job is to build a booming city with happy citizens. To do this, you'd have to strategically place buildings to keep taxes flowing and your city growing. You'd also have to solve real problems like fires, traffic, and pollution. This app's offline mode saves all your progress until the next time you can go online, but some features (like visiting your friends' cities) will be unavailable. Don't worry, all the basic features you need to maintain your city will still be there!
ADVERTISEMENT - CONTINUE READING BELOW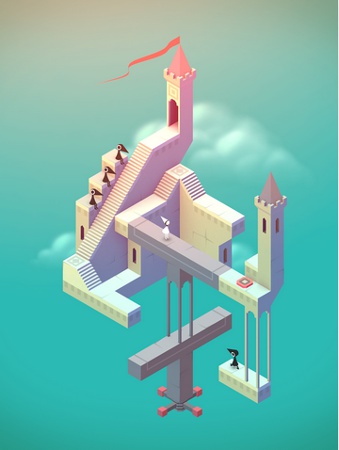 Monument Valley
Price: US $3.99
The point of this game is simple: Guide the princess as she explores the kingdom. What makes it different, however, is how you can twist and reshape the world with visually stunning architecture and impossible optical illusions. We recommend playing the game with your earphones to really maximize the experience.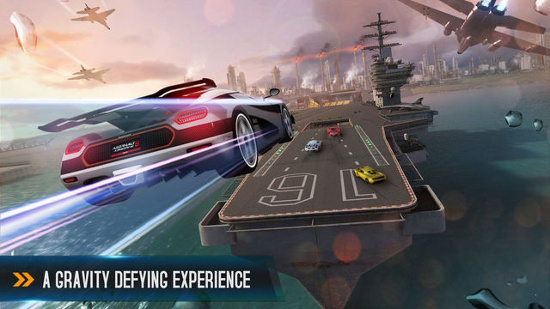 ADVERTISEMENT - CONTINUE READING BELOW
Asphalt 8: Airborne
Price: Free
Adrenaline junkie? This app is perfect for you. This arcade racing game lets you perform gravity-defying stunts with an impressive list of luxury cars to choose from. Speed through exciting locations from Venice to Nevada and even Iceland. The game comes in different modes and a heart-thumping mix of music to keep you entertained for a good couple of hours.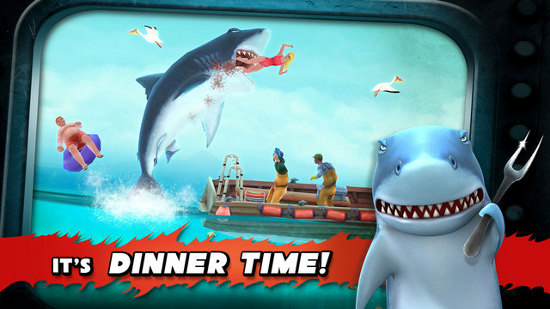 Hungry Shark Evolution
Price: Free
In this award-winning game, you control a hungry shark that literally needs to eat to survive. The more aquatic life you devour, the faster you evolve into bigger species and rise up the food chain. You can equip your sharks with special gadgets, chomp on unsuspecting beachgoers, and much more. Playing the game while on the way to the beach is optional.
Also read:
10 Fun Apps to Play at Your Christmas Party
10 Best Apps to Help You Deal With Life in Metro Manila (2014 Edition)
ADVERTISEMENT - CONTINUE READING BELOW
Share this story with your friends!
---
Help us make Spot.ph better!
Take the short survey
Load More Stories