HEY THERE, PRETTY: 5 Makeup Looks a Girl Will Ever Need in Her Life
When it comes to makeup, keep it timeless instead of trendy.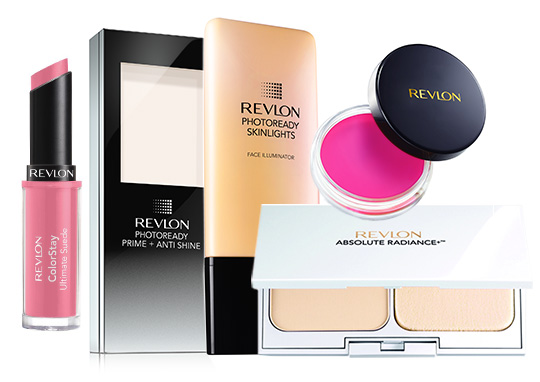 Whether you're a career woman who's always on-the-go or a housewife about to take on a long list of errands, maintaining a fresh, glammed-up look every time you leave the house isn't always easy. You have to know which products to use at any given day, time, or situation. Sounds tricky? Well, such is a lady's life!

Good thing all it takes is a bit of research, and we've got you covered on that one. Here are five no-fail makeup looks a woman will ever need in her life:

1. ERRANDS DAY
Required look: No-fuss, natural look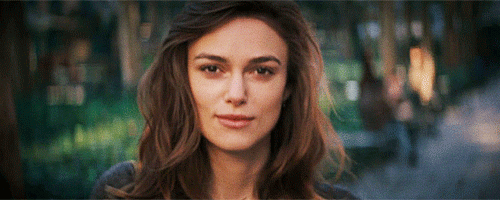 GIF via gifhunterress.tumblr.com

Just because it's laundry day doesn't mean you need to look haggard. The natural look (or the no-makeup makeup look) is all about enhancing your skin's natural tone and texture, for a flawless and luminous complexion. Create a rosy flush by applying blush only to the apples of your cheeks, and apply a light dusting to the oily areas of your face.

Recommended products: Revlon PhotoReady Skinlights (P825), Revlon PhotoReady Concealer (P725), Revlon ColorStay Moisture Stain (P625), and Revlon Nearly Naked Powder (P525)
ADVERTISEMENT - CONTINUE READING BELOW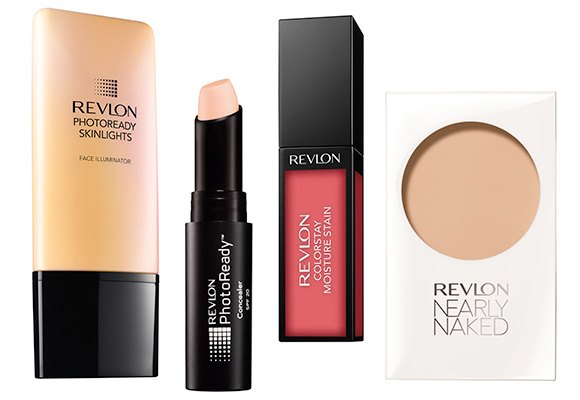 2. DATE NIGHT
Required look: Pretty but approachable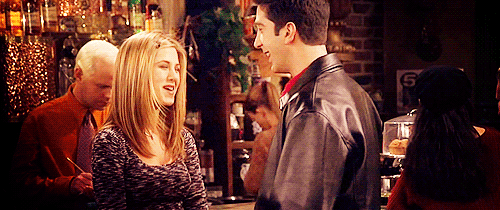 GIF via heavy.com

When it comes to dates, some girls tend to overdo their makeup. What they fail to realize is that a guy asks a girl out because he likes her just the way she is! Fresh natural skin is always a winner so go easy on the foundation, enhance your best features, and pick a blush that'll brighten your up your face. If you want a little pop, use a mascara that will give you that bold, confident stare perfect for nabbing that post-dinner kiss.

Recommended products: Revlon ColorStay Ultimate Suede Lipstick (P575), Revlon Bold Lacquer Volume and Length Mascara (P750), Revlon Highlighting Palette (P625), and Absolute Radiance CC Cream (P795)
ADVERTISEMENT - CONTINUE READING BELOW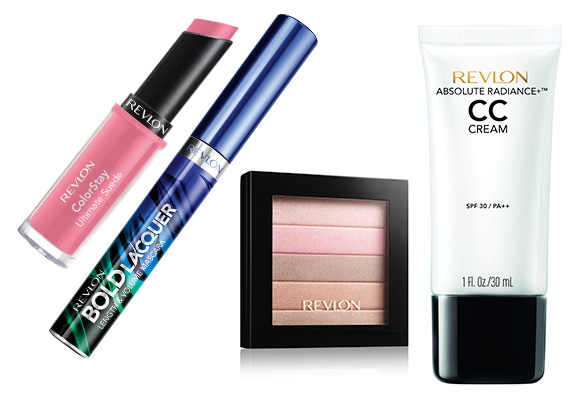 3. GIRLS' NIGHT OUT
Required look: Fun and daring



GIF via reaction.club

GNOs usually last until the wee hours, so you might want to put on something that will hold even when the DJ has stopped spinning. Long gimik nights usually lead to oily faces, so use an anti-shine balm to even out your skin and eliminate that unwanted sheen. Balance your dark, smoky eyes with a bright lip to elevate your club kid edge. Everything boils down to effervescence if you want to stand out on the dance floor.

Recommended products: Revlon PhotoReady Prime + Anti Shine Balm (P795), Revlon ColorStay Liquid Liner (P550), Revlon Ultra HD Lipstick (P625), and Revlon Primer, Shadow + Sparkle (P775)
ADVERTISEMENT - CONTINUE READING BELOW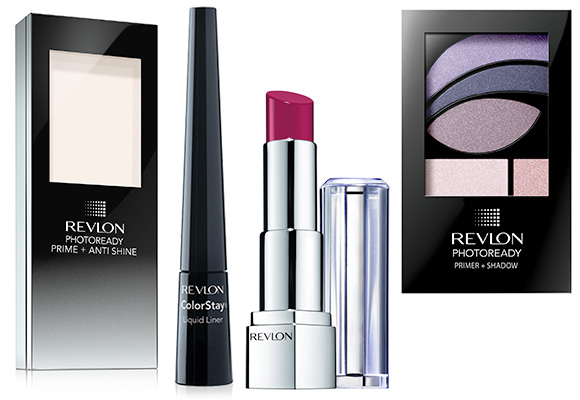 4. PASSPORT/DRIVER'S LICENSE RENEWAL
Required look: Photogenic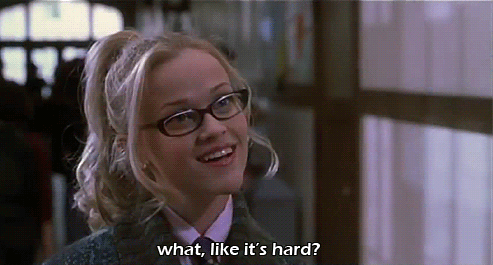 GIF via hercampus.com

You're going to be stuck with your passport/driver's license for the next couple of years, so might as well make it count. Powder down your T-zone to take away potential hotspots that happen when the camera flash goes off. And when it comes to your makeup and lipstick, keep it timeless instead of trendy. Don't go for a look that you might regret in the future.

Recommended products: Revlon PhotoReady Airbrush Effect Makeup (P925), Revlon Super Lustrous Lipstick (P350), Revlon Brow Fantasy (P575), and Revlon Absolute Radiance Two-way Powder Foundation (P995)
ADVERTISEMENT - CONTINUE READING BELOW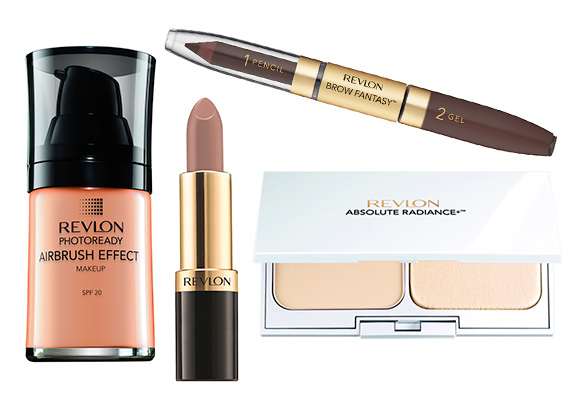 5. JOB INTERVIEW
Required look: Neat and polished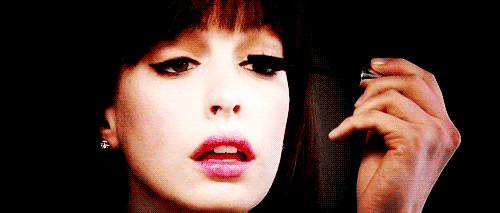 GIF via gurl.com

Looking professional requires a little bit more makeup, but it also has to feel natural at the same time. For starters, use an eye shadow in a neutral shade such as tan, brown, and cream to seal that polished look. Refrain from using anything flashy such as lip gloss and liquid liner; a simple lipstick will do. Finally, apply a little bit of blush to give yourself a healthier rosy glow. Cap it off by flashing that mega-watt smile! That job will be yours in no time.

Recommended products: Revlon ColorStay Makeup (P825), Revlon ColorBurst Matte Balm (P575), Revlon ColorStay 16-hour Eye Shadow (P795), and Revlon Cream Blush (P725)
ADVERTISEMENT - CONTINUE READING BELOW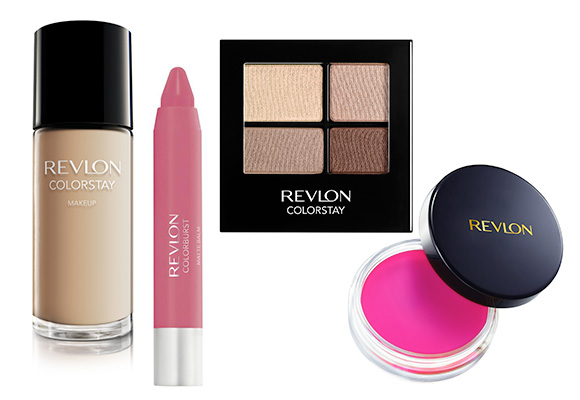 Don't be afraid to explore and experiment, ladies! If you want to know more about these products, visit Revlon's official website here.
Load More Stories