12 Cult-Favorite Korean Skincare Products
Because chok chok skin is #lifegoals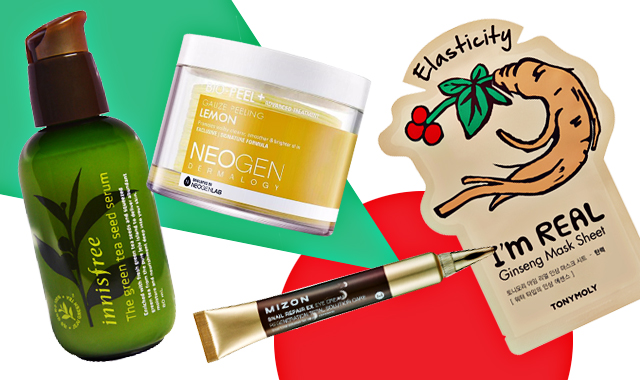 (SPOT.ph) Your favorite K-Drama leading lady's complexion is absolute heart-eyes emoji. And you probably know by now that the best way to achieve your Korean idol's flawless skin is through the famous 10-step Korean beauty regimen.
We get the hesitation though. Ten steps? Who has the time?! It can seem daunting: First you need to familiarize yourself with all the steps. Then you have to choose from more than a dozen K-Beauty brands collectively peddling a million (we're not exaggerating) skincare products. It's enough to drive even the most hardcore beauty addict into rehab. But, like they say, nothing ventured, nothing gained.
ADVERTISEMENT - CONTINUE READING BELOW
To make it easier for you, we've come up with the ultimate cheat sheet of K-Beauty skincare cult faves. For each step in the skincare program, we've chosen one product that comes highly recommended and has a cult following. So if you're feeling overwhelmed, just follow this introductory guide. In time, you'll discover new products on your own and you'll be able to customize your Korean beauty routine to suit your skin's specific needs.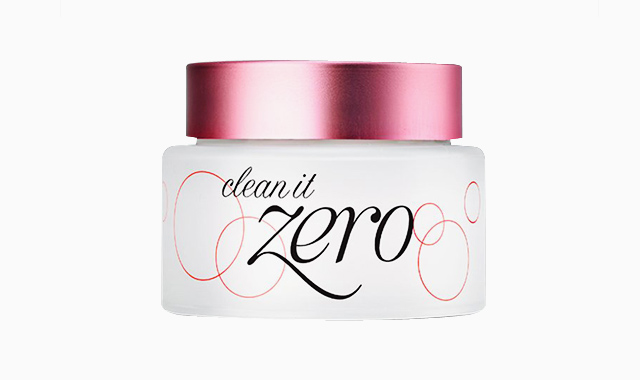 ADVERTISEMENT - CONTINUE READING BELOW
First Cleansing: Clean It Zero (P890) from Banila Co.
You've heard that oil and water don't mix, right? That's why the first step in the double-cleansing routine is to use an oil-based cleanser to wash off sebum, makeup, and sunblock. Banila Co.'s award-winning cleansing balm melts into an oil cleanser once you apply it on your skin. It's non-greasy, glides on smoothly, and gets rid of dirt and makeup while keeping your skin moisturized. It has papaya extract which gives your skin a boost of vitamin C that acts an exfoliator, and cherry extract, which has antioxidant properties.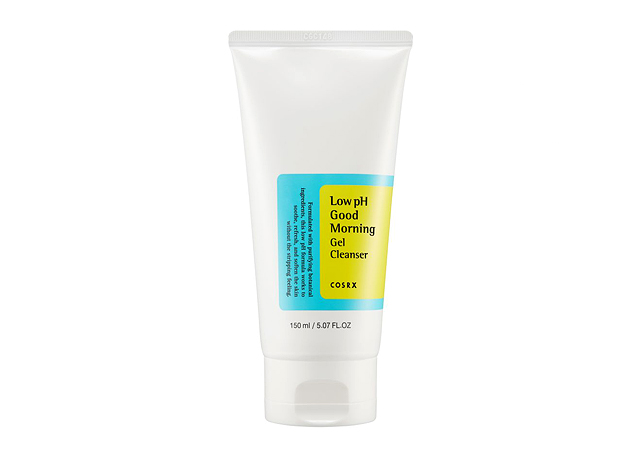 ADVERTISEMENT - CONTINUE READING BELOW
Second Cleansing: Low PH Good Morning Gel Cleanser (P540) from CosRX
For the second act of your double-cleansing routine, try CosRX's famous gel cleanser. It's mild enough for all skin types and contains tea tree which helps prevent breakouts. It gently cleans without drying out your skin, and its low pH (5) helps maintain the skin's natural pH. This cleanser has thought of everything! After washing with this product, your skin will feel clean and refreshed, ready to face the day ahead. Good morning, indeed!
Available at BeautyMNL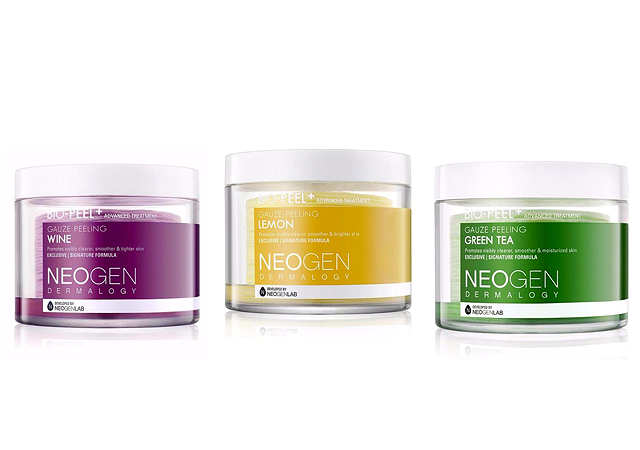 ADVERTISEMENT - CONTINUE READING BELOW
Biopeel Gauze Peeling Pads (P1,100) from Neogen Dermalogy
Exfoliation is a vital step in your skincare program because it sloughs off dead skin cells, getting rid of dull skin and revealing a fresh layer of skin. This allows better absorption of nutrients from all the other products in your 10-step routine. It also helps unclog pores, getting rid of blackhead-causing impurities. Neogen's peeling pads are your 2-in-1 exfoliant, administering both mechanical (via the gauze pad) and chemical exfoliation (AHA chemical exfoliants). There are three variants to choose from—green tea (acne-prone), wine (anti-aging), and lemon (brightening).
Available at BeautyMNL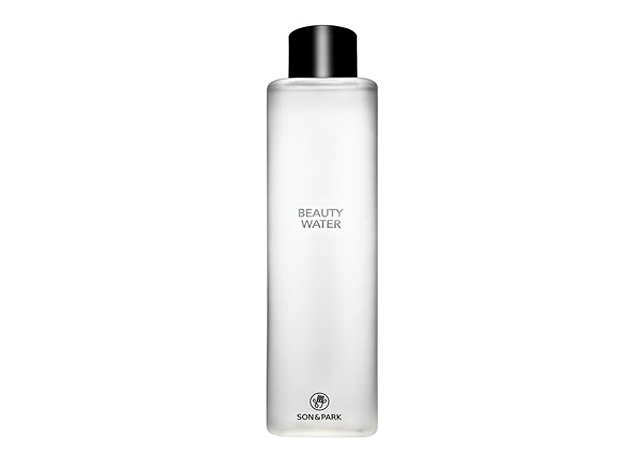 ADVERTISEMENT - CONTINUE READING BELOW
Toner: Beauty Water (P450/60 mL; P1,400/340 mL) from Son & Park
When something is called "beauty water," you expect it to live up to its name. And we're glad to report that this one does. Effective and mild, it can be used for all skin types. It cleans and refreshes without stripping off your skin's natural moisture. It serves a dual purpose—as the last step in cleansing and the first step in moisturizing. The rose water, lavender water, and orange extract help keep your skin hydrated.
Available at BeautyMNL and Althea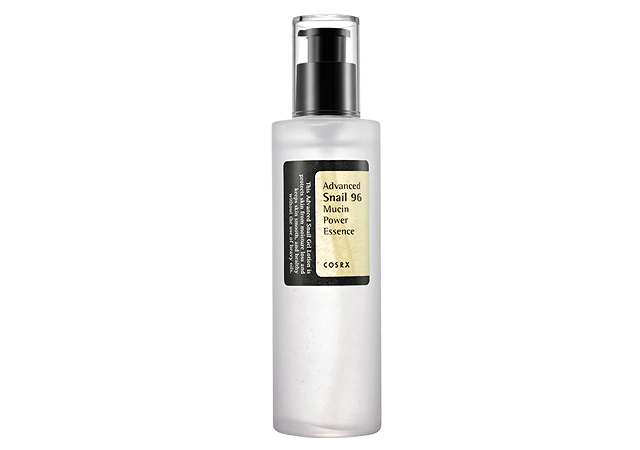 ADVERTISEMENT - CONTINUE READING BELOW
Advanced Snail 96 Mucin Power Essence (P873 to P915) from CosRX
The key ingredient here? Snail mucin. We know, we know. We were a little thrown off by it at first, too. But rest assured, no snails were harmed during the making of this essence. Yes, they do come from snails, and yes, the product is a bit gooey, but all in all, nothing about the product is off-putting. Snail mucin is known to help with skin repair, heal and lighten acne scars, hydrate, and even stimulate collagen production. And this one has 96% of the stuff. Now that's what we call intensive!
Available at BeautyMNL and Althea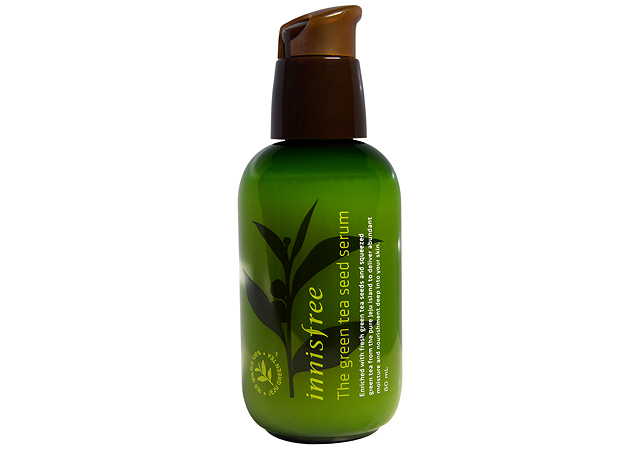 ADVERTISEMENT - CONTINUE READING BELOW
The Green Tea Seed Serum (P810 to P820) from Innisfree
You know it has cult-fave status when it's often sold out. This best-selling Innisfree skincare product is a lightweight serum that locks in moisture by delivering amino acids and minerals from green tea and green tea seed oils to your skin. Green tea is also known to have antioxidant and anti-inflammatory properties that help keep your skin healthy and blemish-free.
Available at BeautyMNL and Althea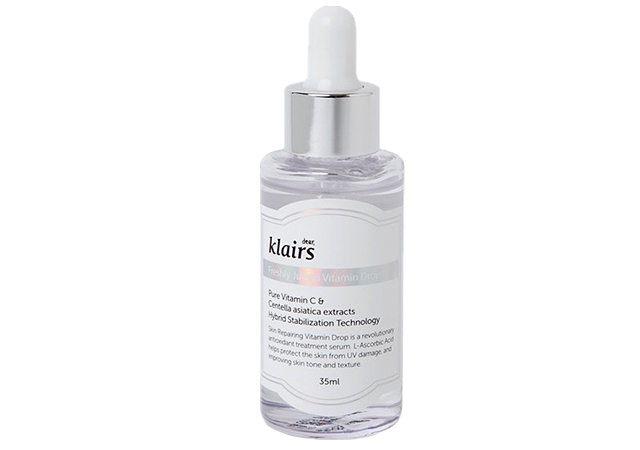 ADVERTISEMENT - CONTINUE READING BELOW
Freshly Juiced Vitamin Drop Serum (P1,010) from Dear Klairs
When it comes to serum, you can play around and mix it up from one day to the next, depending on what your skin needs. Here's another one that's high on our list of must-try cult classics. This one is super effective in healing acne scars and dealing with hyperpigmentation thanks to the healthy dose of Vitamin C which is also known for its anti-aging properties and giving you a more even skin tone. If you have sensitive skin, we suggest you mix a drop or two with another serum to dilute it.
Available at BeautyMNL and Althea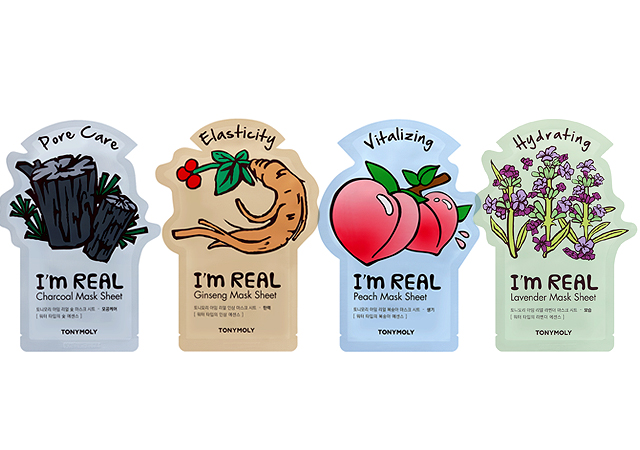 ADVERTISEMENT - CONTINUE READING BELOW
I'm Real Sheet Masks (P78 each) from Tony Moly
If you haven't started your love affair with Korean sheet masks, it's high time you do. Ditch the idea that sheet masks are exclusively for sleepovers with your girl squad and turn them into a regular treat for your skin (twice or thrice a week if daily seems a little overindulgent). Think of these as individually packed skin saviors! Depending on what your skin needs, you can choose one for hydration, pore care, elasticity, et cetera. There's one for every skin emergency!
There are tons of other brands to choose from, so go wild and try out the different ones out on the market. After all, we've yet to meet a beauty mask we didn't like.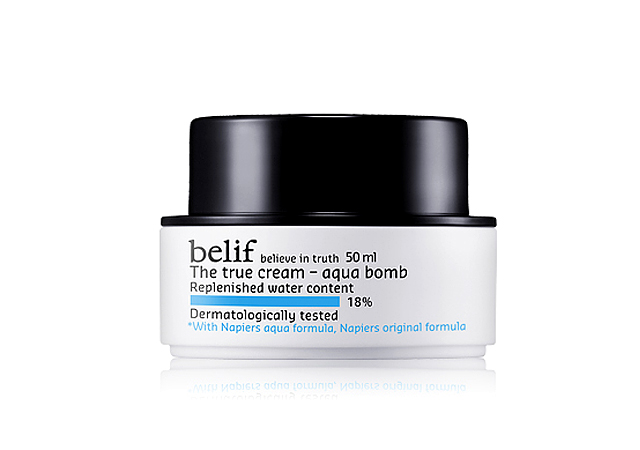 ADVERTISEMENT - CONTINUE READING BELOW
True Cream Aqua Bomb (P1,620) from Belif
This one delivers an explosion of moisture to your skin that lasts...wait for it...26 hours! So if your skin is feeling like the Sahara Desert, this product is the oasis that it's looking for. The Aqua Bomb contains comfrey leaf extract, which helps keep skin soft and smooth. It also contains lady's mantle extract, which is known to provide intense hydration even to the most parched skin, and is effective in getting rid of dry and flaky patches. Unlike most moisturizers that are thick and heavy, the gel is light and leaves a cooling, soothing sensation on the skin.  
Available at Althea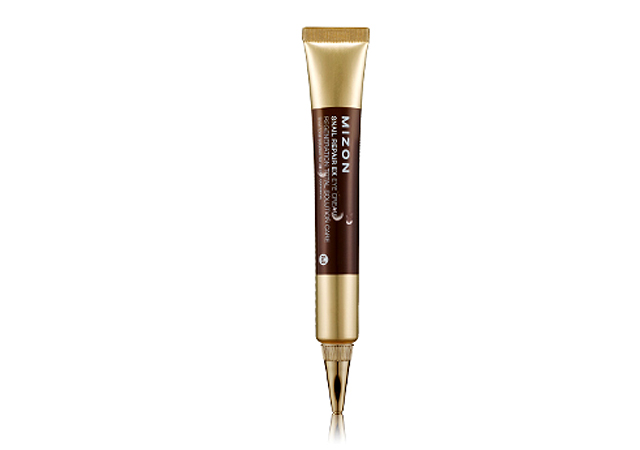 ADVERTISEMENT - CONTINUE READING BELOW
Snail Repair EX Eye Cream (P1,125) from Mizon
If you told us that we'd one day be putting what is essentially snail slime on our faces, we'd have probably gagged. But this is the second item on this list that contains that miracle ingredient and TBH we're not complaining, especially since snail mucin has natural glycolic acid that promotes collagen production and diminishes fine lines. So if your eyes are looking tired from partying all night or logging in too much OT at work, this eye cream will rescue your tired, puffy eyes.
Available at BeautyMNL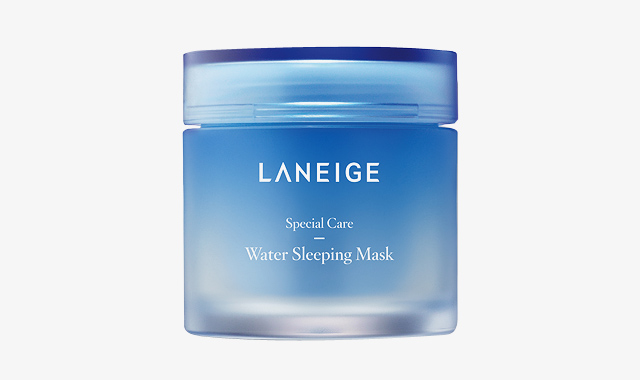 ADVERTISEMENT - CONTINUE READING BELOW
Water Sleeping Mask (P980) from Laneige
Talk about beauty sleep! Apply this light but intensely hydrating sleeping mask as the last step of your routine to seal in all the goodness from the serum, essence, and moisturizer. Thanks to ceramides, it also locks in moisture while you sleep, so you wake up to plump, smooth, and supple skin the next morning! 
This is especially effective if you pulled an all-nighter or are coming off a redeye flight, and your skin is extra dry and fatigued. Put this on your face and neck and let its magic work overnight. The next day nobody will be able to tell you didn't get a full night's sleep.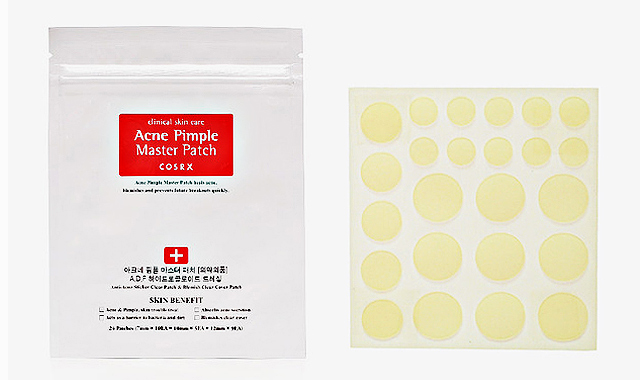 ADVERTISEMENT - CONTINUE READING BELOW
Acne Pimple Master Patch (P180 to P190) from CosRX
Here's another one of those miracle-workers. We couldn't make a list without including CosRX's pimple patch. This product zaps zits instantly, drawing out all that gunk overnight! We cannot rave enough about these little patches—they're that good. We give it all the double taps. 
Available at BeautyMNL and Althea
Recommended Videos
Load More Stories