10 Great Body Sunscreens to Protect Your Skin From the Sun
Sun protection shouldn't stop at your decolletage.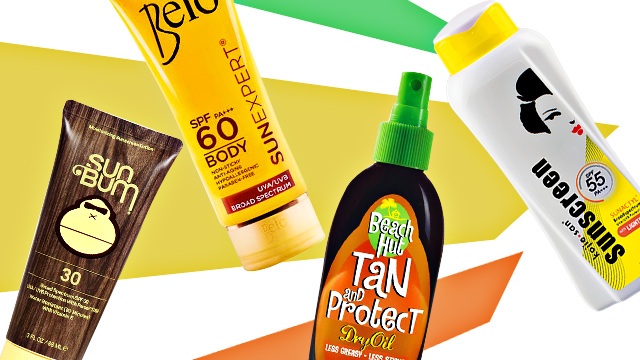 (SPOT.ph) Skin is in, and so is caring for it. It's a good thing that more and more people are getting into skincare and adding more products to their routines—including sun protection. But admit it, all of these things are usually reserved for your face, and your neck considers itself lucky every time it gets a layer of leftover serum or cream. Don't forget: Your skin covers the entire body and it's high time to start caring for the rest of it. So while we're waiting for body masking to be a thing, let's start with all-over sun protection—the most important step in skincare. Skipping sunscreen is the number-one skin sin, after all. Below, we round up the best sunscreens that will protect your skin from harmful UV rays. You'll thank us later.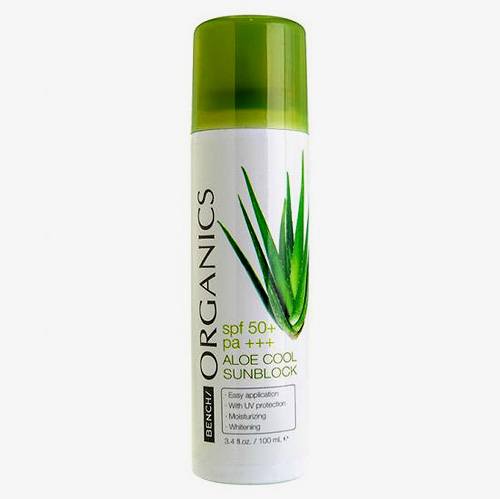 Organics Aloe Cool Sunblock SPF 50+ PA+++ (P329) from Bench
ADVERTISEMENT - CONTINUE READING BELOW
In this weather, the last thing you'd want to feel is hot and sticky. Thanks to its aloe vera and grapefruit extracts, this cooling spray sunblock feels refreshing, making it perfect for everyday use. It also has niacinamide, a star skincare ingredient that promotes brighter-looking skin.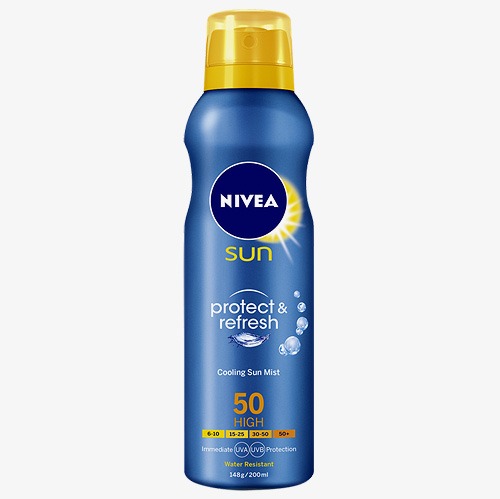 CONTINUE READING BELOW
Recommended Videos
Sun Protect and Refresh Cooling Sun Mist SPF 50 (P598) from Nivea
Here's an island-hopping must-have! If you're going to be exposed to the sun, sand, and sea the whole day, don't forget to have a bottle of sunscreen in hand so you can reapply after a couple of hours or every time you towel off. This spray bottle makes applying sunscreen all over your legs and back super easy—just aim and spray! No significant others required.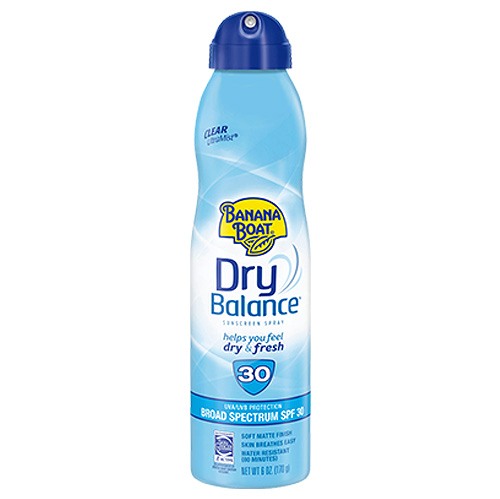 ADVERTISEMENT - CONTINUE READING BELOW
Dry Balance Sunscreen Spray SPF 50+ (P640) from Banana Boat
This matte-finish sunscreen absorbs excess moisture so your skin feels and looks fresh! Perfect for road trips and adventures, this sunscreen holds up in seven conditions: Sun, pool water, ocean water, wind, sand, heat, and sweat. Like most sunscreens, it's only waterproof for up to 80 minutes, so don't forget to reapply.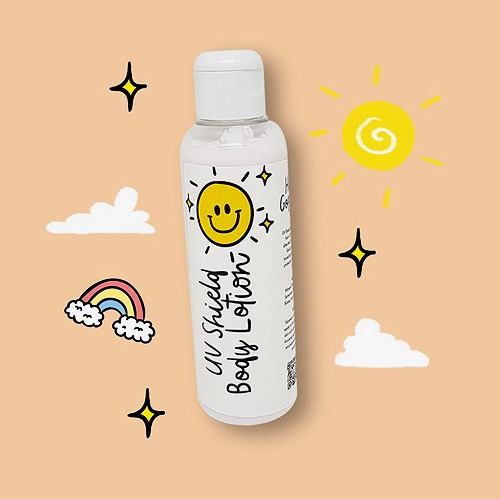 UV Shield Body Lotion SPF 30 (P180) from Hello Gorgeous
This local sunscreen won't put a dent in your wallet, giving you one less excuse to not slather on SPF every day. The shea butter, mango butter, and argan oil do all the moisturizing without the grease—so your skin stays matte, protected, and healthy.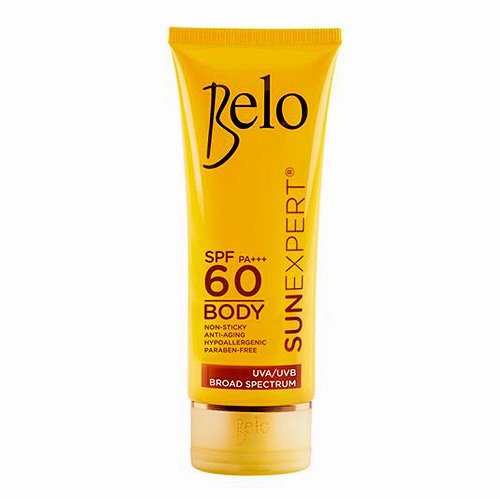 ADVERTISEMENT - CONTINUE READING BELOW
SunExpert Body Shield SPF 60 PA +++ (P459.75) from Belo Essentials
We all know by now that sunscreen is our best line of defense against skin aging, but so is moisture. This two-in-one sunscreen and anti-aging lotion combines the hydration and protection steps in skincare. Think of it as a face moisturizer with built-in sun protection, only with a high SPF of 60.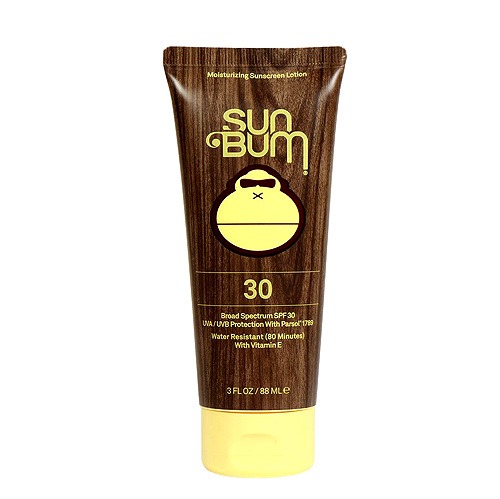 Sunscreen Lotion SPF 30 (P880) from Sun Bum
Oxybenzone, a chemical found in a lot of sunscreens, is hazardous to coral reefs and other marine life. If you're thinking of snorkeling or diving, stay protected while protecting the ocean by using sunscreens without the ingredient, like this one from Sun Bum.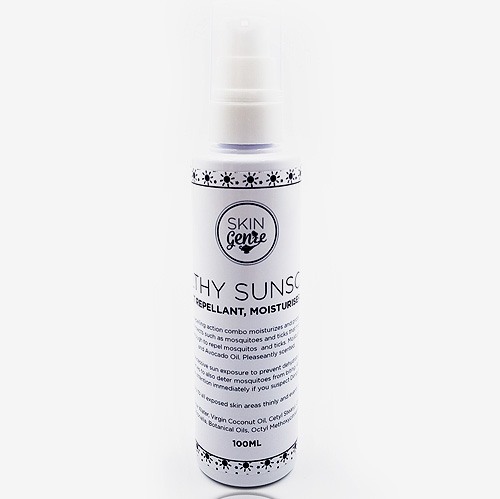 ADVERTISEMENT - CONTINUE READING BELOW
Healthy Sunscreen Lotion with Insect Repellant, Moisturizer, and SPF 75 (P200) from Skin Genie
Don't you just love multi-tasking products? This sunscreen repels both the UV rays and mosquitoes, which means you wouldn't wake up the next day scratching your skin due to sunburn or insect bites.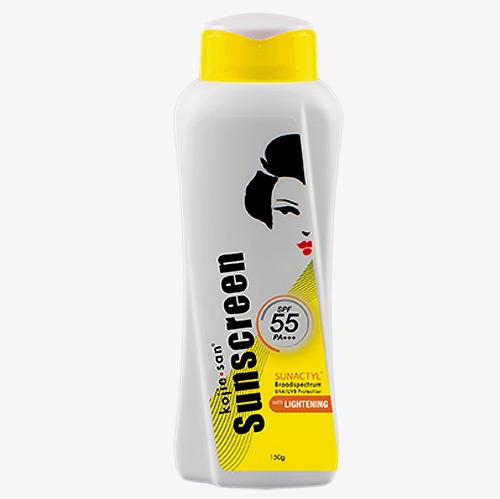 Sunscreen SPF 55 with Lightening (P690) from Kojiesan
While we all need sun protection, you're more susceptible to sun damage right after treatments, exfoliation, or the use of acids. Make sure you're using sunscreen that's both compatible (no conflicting ingredients with the acids you're using) and this sunscreen lotion offers more than just protection from UVA and UVB rays, it also repairs the damage that's already there.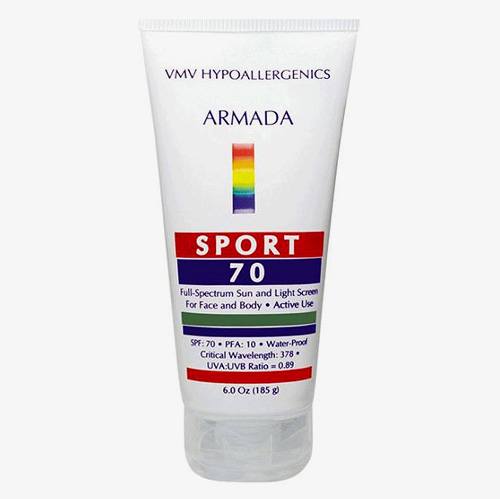 ADVERTISEMENT - CONTINUE READING BELOW
Armada Sport SPF 70 (P2,565) from VMV Hypoallergenics
You can now love the great outdoors and your skin equally. Offering extreme protection without sacrificing a comfortable, lightweight feel, this sunscreen coats your body with a second skin-like film, creating a physical barrier between your skin and the harsh elements.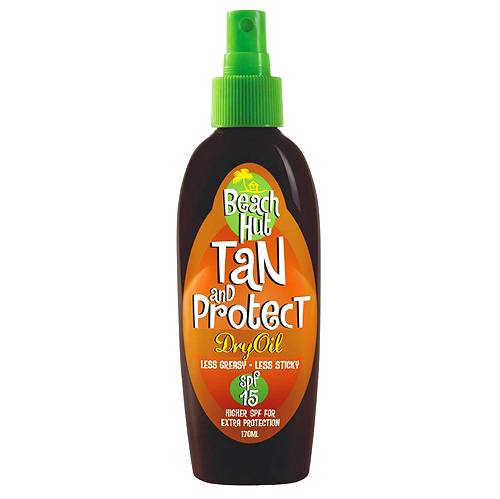 Tan and Protect SPF 15 (P459) from Beach Hut
Get that sexy, glowing tan the safe way. Make sure your skin stays protected with at least SPF 15, and don't stay too long under the sun. Opt to gradually build the tan you want over a few days instead of trying to bake your skin in one go. One of the best benefits of using a tanning oil with SPF? Your skin ends up looking warm and golden, instead of burnt and dull!
Share this story with your friends!
---
Help us make Spot.ph better!
Take the short survey
Load More Stories