(SPOT.ph) Even with all the zero-waste shops opening in Manila, a total switch to eco-conscious brands can be pretty tough, especially if we're talking about beauty products—how can you give up your holy grails? If you're a beauty junkie who wants to give the sustainable lifestyle a try, we recommend starting one product at a time. And what better way to start than with a product you use almost every day? Here are local shampoo bars that'll keep your locks healthy while minimizing your use of plastic. Pro tip: If you're new to natural shampoos, your hair might go through an adjustment period; just be patient—you'll see results in no time!
Onya Nees Shampoo Bar (P350) from Beach Born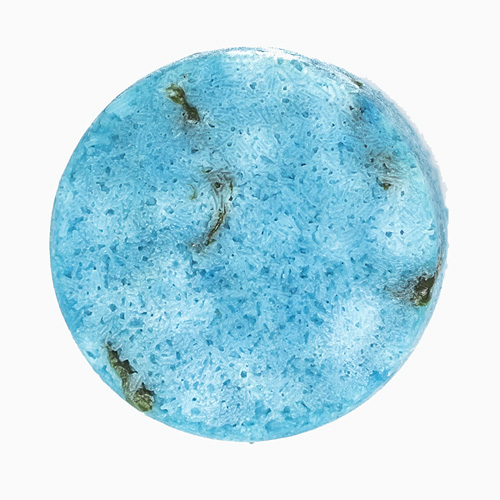 ADVERTISEMENT - CONTINUE READING BELOW
Fans of Beach Born's cult-favorite Sea Salt Spray will love their all-natural shampoo bar. It gently exfoliates hair while also regulating oil secretion, ideal for those with oily, flat hair in need of more volume. Plus, it has chamomile, rosemary, and grapefruit essential oils for strong and shiny locks!

Green Tea Shampoo Bar (P375) from Amihan Organics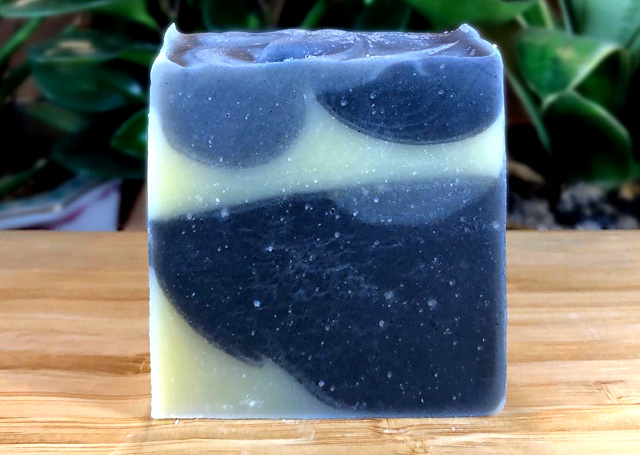 This shampoo bar from Amihan Organics contains a mixture of oils like green tea, coconut, argan, and castor that work together to promote hair growth. The oils' anti-inflammatory properties make this one ideal for anyone who experiences dryness and irritation on their scalp.
Voluminizing Shampoo Bar (P250) from Zero Basics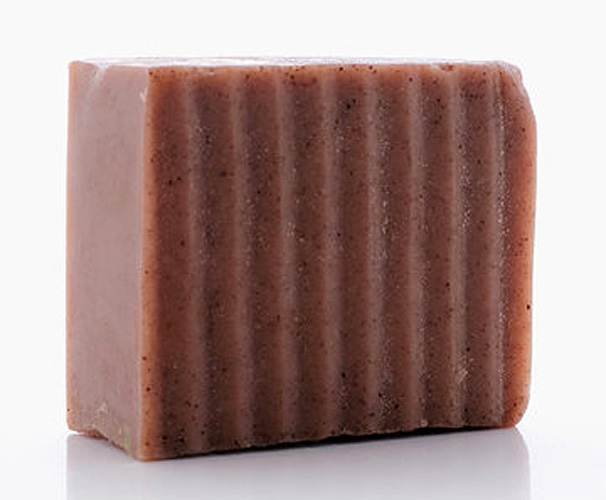 ADVERTISEMENT - CONTINUE READING BELOW
The moisturizing formula of this shampoo bar from Zero Basics helps fight off dandruff with natural ingredients like aloe vera, coconut oil, and peppermint oil. Plus, if you're hesitant about switching to shampoo bars because you like that bubbly feeling when you wash your hair, this one lathers up just as well as your regular shampoo.
Shampoo Bars (P240) from Berde
ADVERTISEMENT - CONTINUE READING BELOW
Berde's shampoo bars come in different variations like Cotton, Ocean Breeze, and Black Jasmine, all of which contain essential oils that leave your hair soft and clean. They use natural fragrances that smell great without irritating your scalp.

Vanilla Milk Handmade Shampoo Bar (P180) from Klara's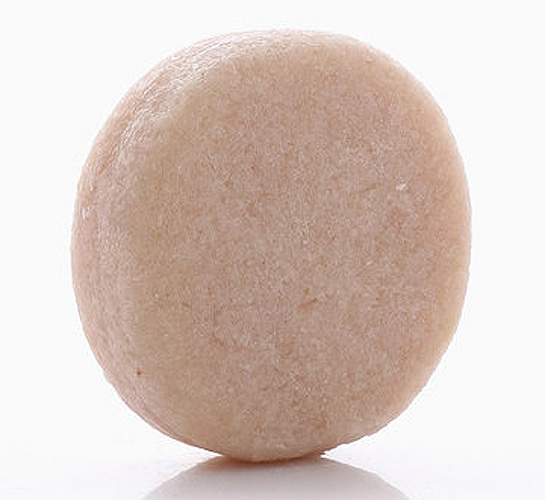 ADVERTISEMENT - CONTINUE READING BELOW
These handmade shampoo bars from Klara's are organic, cruelty-free, sulfate-free, and paraben-free so you know you're only putting good things in your hair. While they've got several variations including tea tree and lavender, we especially love this one in Vanilla Milk, which leaves your hair smelling like vanilla ice cream.
Falling Stars Shampoo Tablets (P150/45g; 180/60g) from Savon
ADVERTISEMENT - CONTINUE READING BELOW
These shampoo tablets from Savon are perfect for traveling—just pop a few into a jar for your next trip and you won't have to deal with bringing any extra bits home. Their plant-derived ingredients will help relieve dry and itchy scalp and leave your hair with a fresh lavender scent. Pair these with their conditioner tablets to complete your daily hair routine.
Luscious Locks Shampoo Bar (P345) from Soak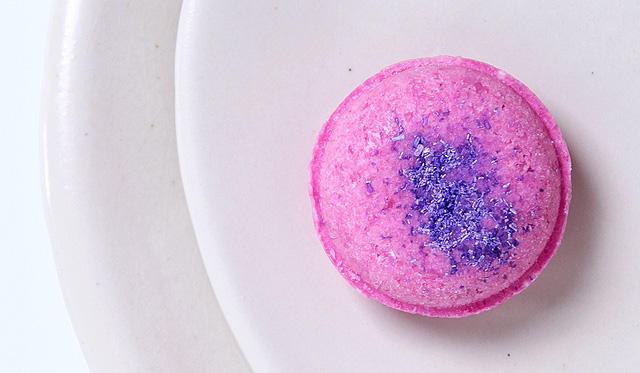 ADVERTISEMENT - CONTINUE READING BELOW
The bright-pink color of this shampoo bar from Soak is probably enough to make you want to buy it, but in case you need more convincing, it also contains argan and macadamia oil to soften and moisturize your tresses. It also doubles as a soap, so you won't have to worry about crowding up your shower or your travel bag.
Herbal Shampoo Bar (150) from Fippo Handcrafted Bath and Body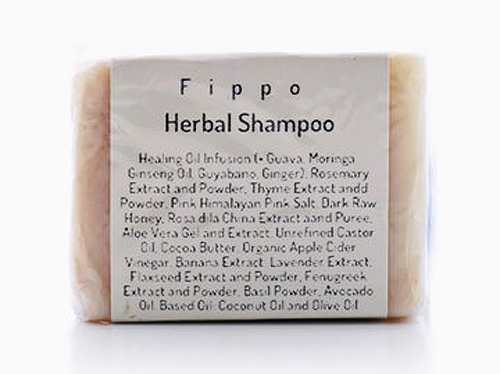 ADVERTISEMENT - CONTINUE READING BELOW
Fippo Handcrafted Bath and Body's herbal shampoo bar contains an abundance of natural ingredients that can nourish your locks and protect your scalp. These include Himalayan salt, raw honey, apple cider vinegar, cocoa butter, and avocado oil. This comes with a matching conditioning bar formulated with jojoba oil and shea butter for extra moisture and smoothness.
VCO Lavender Shampoo Bar (P220) from Next2Nature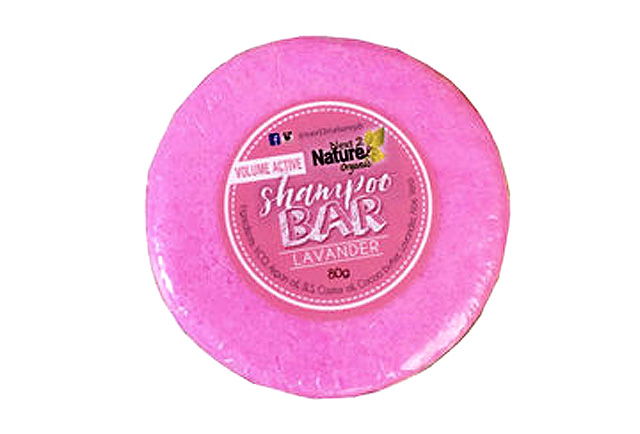 ADVERTISEMENT - CONTINUE READING BELOW
This shampoo bar from Next2Nature contains castor oil that can make your locks can grow thicker and stronger over time. It also has aloe vera and argan oil to improve your hair's texture and lock in moisture. Plus, you can save a lot—this bar promises to last for up to 70 days of washing!

Shampoo Bars (P299) from Rraw
ADVERTISEMENT - CONTINUE READING BELOW
These shampoo bars from Rraw come in all sorts of unique scents like apple pear, hibiscus mandarin orange, and peach honeysuckle—and check out those gorgeous bright colors! We're especially eyeing the dark-cherry variation, which contains beeswax and grapeseed oil, plus cherry oil for a sweet berry scent. It's also infused with vitamin B5 so it'll keep your locks healthy in the long run.
Share this story with your friends!
---
Help us make Spot.ph better!
Take the short survey
More Videos You Can Watch
Load More Stories