Scrimp, Save, Splurge: The Best Pimple Treatments for Any Budget
These zit zappers will banish those pesky pimples!
(SPOT.ph) Everyone knows the feeling: You've got something big coming up, whether it's a romantic dinner date, a fancy event, or a beach trip where you're bound to take lots of photos for the 'gram and then, as you're counting down the days, a pesky little zit pops up in the middle of your face. You cry out: "Why, universe? Why does it have to be this waaay?" We're here to tell you that it is not the end of the world and you can still banish that annoying pimple to oblivion...and we're not talking about just beating your face with tons of concealer—we mean getting rid of it for real.
While it might be funny and annoying how pimples only ever seem to show up when you've got something coming up, there are some pretty serious acne treatments that can help shrink and flatten zits quickly. Don't worry, there are effective pimple treatments for any budget, so whether you want to scrimp, save, or splurge, you're sure to find the perfect zit zapper for you! 
Check out the best pimple treatments for every budget:
Scrimp: AcnePro Pimple Gel (P170) from Belo Essentials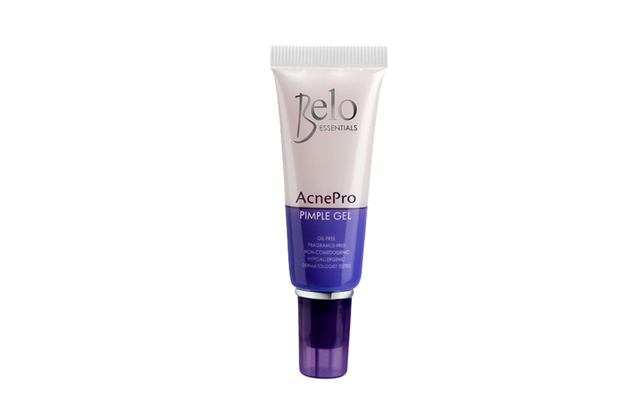 ADVERTISEMENT - CONTINUE READING BELOW
Ever heard of bee venom? It's the liquid poison those scary little buzzers secrete when they sting...and this pimple gel is infused with it! But before you start running away screaming, hear us out: Apparently, bee venom (specifically the active compound in it called mellitin) has powerful antimicrobial and anti-inflammatory properties that can soothe acne-prone skin.
Belo Essentials' AcnePro Pimple Gel claims to soothe inflamed spots while drying up pimples quickly, all thanks to its star ingredient. It's oil- and fragrance-free, making it gentle enough to use even for those with sensitive skin. Plus, it's non-comedogenic, so it won't clog up your pores and cause more acne. The pimple gel also also promises to lighten pimple marks, thanks to its skin-brightening properties, so you can have an overall clearer complexion.
CONTINUE READING BELOW
Recommended Videos
It's also very simple to use. After cleansing your face, just apply the gel on blemishes after and leave on to dry overnight. The best part? It won't cost you more than P200! 
Available on BeautyMNL.
Save: Tea Tree Oil (P495) from The Body Shop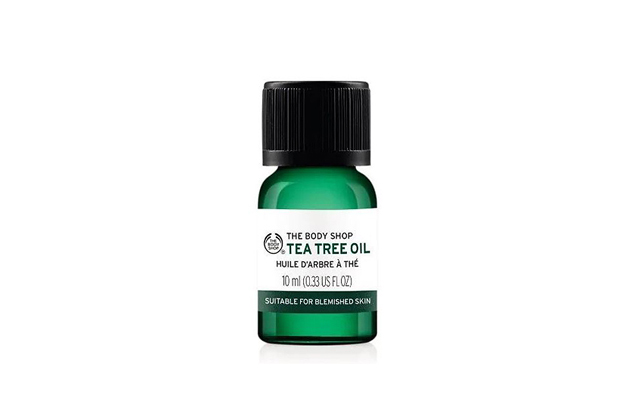 ADVERTISEMENT - CONTINUE READING BELOW
Ask any beauty junkie what their favorite product from The Body Shop is, and we can bet you a thousand bucks that they'll say tea tree oil. It's no surprise that this heaven-sent miracle potion (it's what we like to call it) is one of the brand's best-selling products. And the fact that it's sold once every eight seconds says a lot about how in-demand the item is! The popular jade-colored bottle contains oil from 15,000 tea tree leaves, making it potent with purifying properties that can treat acne quickly. The best part is that it comes in a super handy bottle so you can always just toss it in your purse or have it in your travel kit—even Meghan Markle swears by it. 
To use, simply take a cotton bud and dispense a few drops into and apply directly on blemishes. The best part is you can already apply it on your skin even if the pimple is still beneath the surface, so you can deal with the devil before it even gets a chance to appear on your face! Alternatively, you may also add in a few drops of the oil to your moisturizer and apply all over your face for a refreshing skincare routine.
Apart from pimples, The Body Shop's Tea Tree Oil can also be applied to cuts and bites. You can even add a few drops of the oil the next time you're in a warm bath—it'll help you relax and detoxify, too!
ADVERTISEMENT - CONTINUE READING BELOW
Available on ShopSM.com.
Splurge: Drying Lotion (P1,280) from Mario Badescu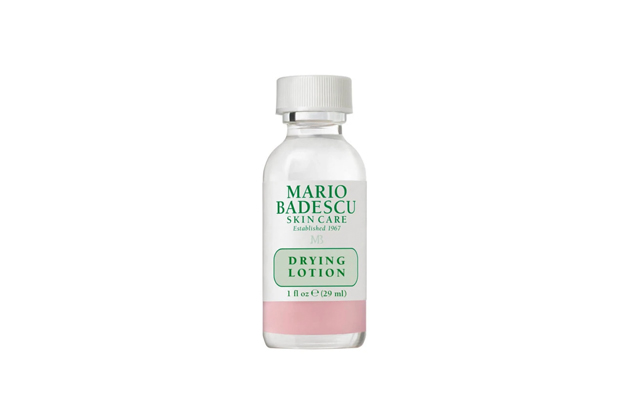 This pimple treatment from Mario Badescu has secured its spot in the skincare hall of fame, with A-list models and celebrities swearing by the product. The light-pink paste is practically a mainstay in every "breakout selfie" you see on the Internet—whether it's taken by a famous person or not! This beauty bestseller (and a lifesaver, for most) is formulated with salicylic acid, sulfur, and zinc oxide which all work to draw out impurities. But the main ingredient of the acne-zapping superstar is calamine (yes, the medication to soothe itching for  chickenpox), which is what the light-pink stuff is made of. This means that not only does the Drying Lotion dry, shrink, and flatten your pimples overnight, it's very gentle on your skin, too, so you don't end up overly drying a spot on your face. It's no surprise that every skincare junkie raves about it!
ADVERTISEMENT - CONTINUE READING BELOW
Oh, and in case you were wondering whether you should shake the product or not, the answer is no. The proper way to use it is to take a cotton bud, dip it into the bottle, and coat your pimple so that it's fully covered by the pink sediment. You want the product to be completely opaque—kind of like a mask for the bump—something you won't be able to achieve if you shake the bottle.
Available at Rustan's.
Share this story with your friends!
---
Help us make Spot.ph better!
Take the short survey
Load More Stories