GAP Jeans asks:
On its 40th anniversary, GAP Jeans celebrates with perfect-fitting jeans that fits your aspirations, dreams and passions.
In celebration of its 40th anniversary, GAP introduces its Born To campaign. With videos featuring GAP's head designer Patrick Robinson and an interactive gallery on Facebook where GAP fans from all over the world can create their "born to" expression, GAP poses the question: "What were you born to do?"
In Manila, GAP's 4oth anniversary was celebrated at the Gap flagship store on Bonifacio High Street, where the denim company showed that Gap jeans where born to fit one's lifestyle, mood and personal style.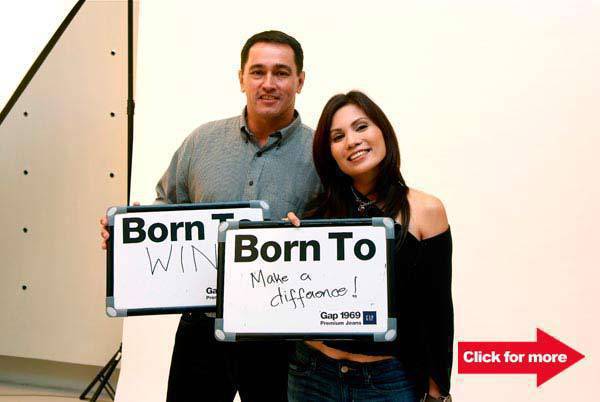 Basketball cager Vince Hizon and wife, Patricia Bermudez-Hizon.
Â
Load More Stories