Manila's Who's Who was there at Hermès
Spotted at Hermès: The Zobels in full force, Georgina Wilson, Divine Lee, Teresa Herrera, Ornusa Cadness, Tweetie de Leon- Gonzalez, Tessa Prieto Valdes, Tim Yap, Ruffa Gutierrez and more.
The 173-year-old luxury brand Hermès formally opened its first boutique in the country at Greenbelt 3 in Makati City on March 10. The two-storey boutique houses bags, luggage, clothing, footwear, jewelry, watches, home and baby articles, diaries, leather goods, and, of course, the coveted Birkin bag.
After guests perused the goods at the Greenbelt 3 corner store, they were led trough an Alice in Wonderland-inspired maze-like path that went all the way to the Ayala Museum where the real party began.
Among the Spot-ables, Manila's crème de la crème of all ages oozed into the affair, some proudly flashing their Hermès: Georgina Wilson, Divine Lee, Borgy Manotoc, Ornusa Cadness, Bea Soriano, Teresa Herrera, and Tweetie de Leon Gonzales; , Lizzie and Kit Zobel, Tessa Prieto Valdes, Katrina Tantoco Lobregat, Hindy Weber Tantoco, Bea Lucero Lhuiller, Camille Mathay, Mai Kaufman Audrey Tan Zubiri and Kaye Tinga. Also spotted were � Tim Yap, Ruffa and Raymond Gutierrez, Pops Fernandez; Sherilyn Reyes and Angelu de Leon.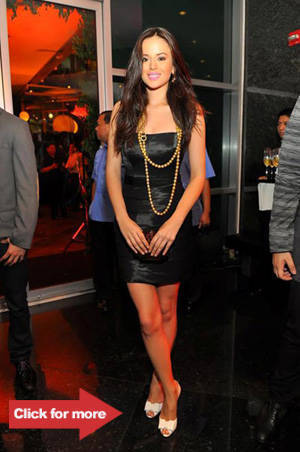 Georgina Wilson
Load More Stories