MY MANILA: Team Manila
A quick chat about Manila with the team that made the city cool again.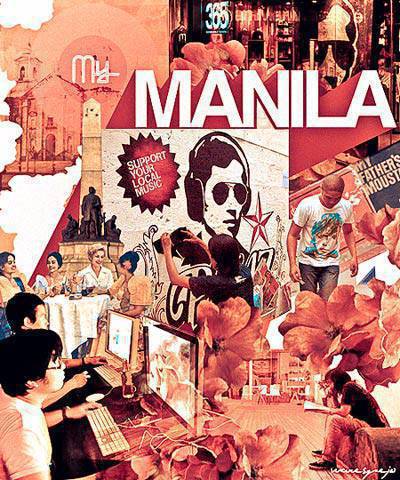 (SPOT.ph) The short of the long is, Team Manila made Manila street culture cool. People of Manila are naturally inclined and interested with their merch, all stained with graphic-designed images referencing our street food, our modes of transportation, our colloquallisms. This is our food, these are our streets, this is our life, and hey, this is cool, their products seem to be saying.
Needless to say, Jowee Alviar and Mon Punzalan, the duo behind the popular brand, are obsessed with the city. Spot.ph spoke with the two to see the kind of Manila that inspired this awesome, awesome brand!
Where do you guys hang out after work?
Saguijo Cafe + Bar is just down the road from the studio and the place where we live. Our friends always hang out there and we like the vibe.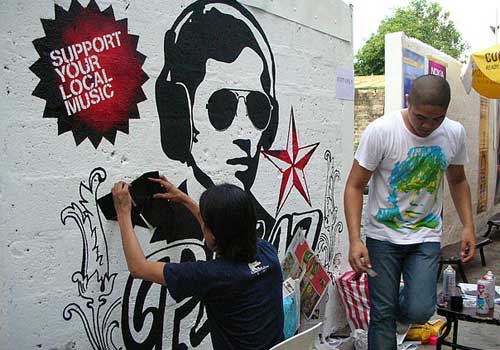 ADVERTISEMENT - CONTINUE READING BELOW
What's your favorite street food stall and why is it so special?
Manong fishball in front of Saguijo in Makati. He has a good memory kasi alam niya na kung ilan na ang nakakain mo. We also like UP fishballs for the quality of the sauce. It's just the right amount of sweet, sour, and spicy.

Do you eat merienda?
Yes! The carinderia across the street from our office along Jupiter street. Their specialties are pancit, turon and lumpia. Ang sarap!

Where do you watch live music?
Cubao X, Collective and Saguijo. We like Cubao X because of the DIY and indie feel plus the place always evolves into a different character depending on who's having an event there.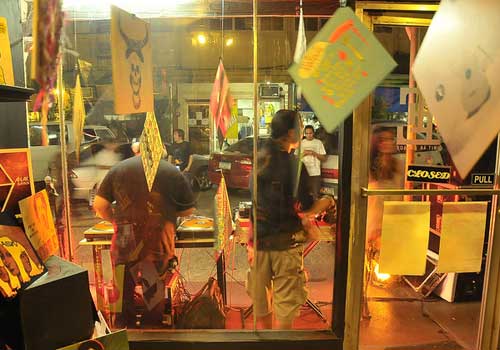 ADVERTISEMENT - CONTINUE READING BELOW

What do you do on Saturday evenings?
It depends on who has a gig or an event. If there's none, we just hang out in our neighborhood in Ecoville and drink in the garage.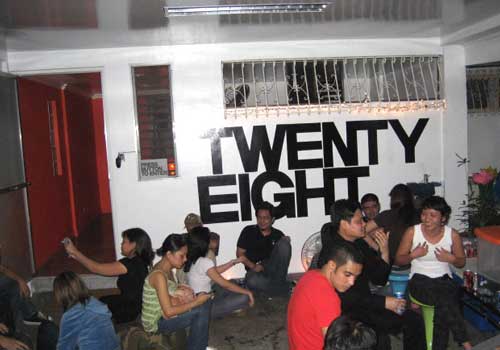 After a night out or a good gig, where do you go when you get hungry?
Whistlestop on Jupiter or a hole-in-the-wall tapsilogan in Evangelista Makati or sometimes, if we pass by a street food cart along the way home, we buy from there.
ADVERTISEMENT - CONTINUE READING BELOW
Where do you go for inspiration? Where does inspiration strike almost all the time?
Meeting new people and exchanging ideas are good ways of getting inspirations. Traveling can also open your eyes to different possibilities.


What do you do on Sunday mornings?
Sleep and family time or sometimes we bike and skate in UP Diliman with friends in the afternoon.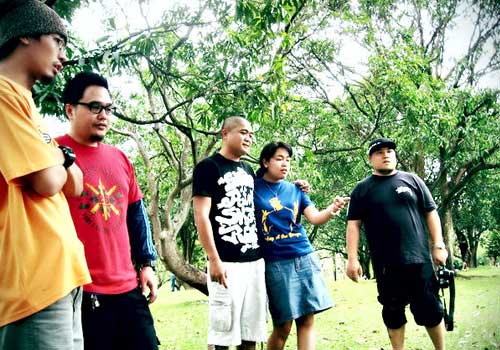 ADVERTISEMENT - CONTINUE READING BELOW

When feeling shitty, what do you guys eat? Which restaurant do you go to in order to feel better?
Anything is good on a shitty day but we always try to be more positive nowadays. Good vibes lang tayo lagi! But if we really want to feel extra better, we go to Cabalen (eat all you can!) in Market! Market!. It's really a good place to go and just eat your frustrations away. We also like checking out the weekend markets in Makati and see the artisans at work.

Where do you shop?
More than 60% of our wardrobe is from Team Manila and Daily Grind. You gotta love your own! We also go to The Deck at Ronac Art Center for more street wear brands.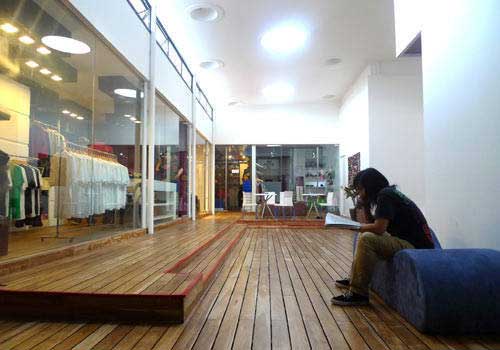 ADVERTISEMENT - CONTINUE READING BELOW
[We also go to] Power Plant Mall for the classier brands. The Power Plant is special to us because it's where we first got invited to have a store in a mall.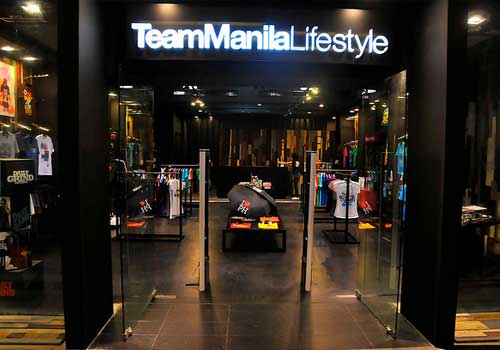 Why do you think Manila's Port area is special?
Port Area has it all: speakers, amplifiers, keyboards, CD players, and all other electronic trash and treasures.
ADVERTISEMENT - CONTINUE READING BELOW
CONTINUE READING BELOW
Recommended Videos
Share this story with your friends!
---
Help us make Spot.ph better!
Take the short survey
Load More Stories