10 Fabulous Quotes from Diana Vreeland
Classy quotes from the legendary editor of Vogue for Women's Month. (Pardon us, we're still hungover from Full Gallop.)
(SPOT.ph) Before the devil started wearing Prada, there was Diana Vreeland in Balenciaga. We were all madly captivated by Meryl Streep as Anna Wintour veiled in silver hair, but Vreeland is the original protoype for all the fashion editors you will ever encounter-in fiction or real life.
She wasn't larger than life, she just knew what she wanted out of it, and that's all you really need: clarity. Her descriptions of her vision were not always simple, but they are precise, and often, quite thought-provoking. Inspirational seems a little too gauche an adjective for a woman with such class.
Here are 10 quotes from Mistress of Excess Diana Vreeland that will broaden your perspective on style, or just give you a quick boost of confidence on a sluggish Monday.
Catch Full Gallop on March 21 and 23, for a good dose of Diana Vreeland quips.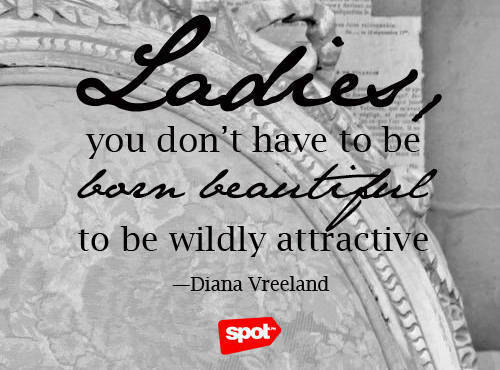 1. "Ladies, you don't have to be born beautiful to be wildly attractive."
ADVERTISEMENT - CONTINUE READING BELOW
It's never how you look like, it's how you present yourself.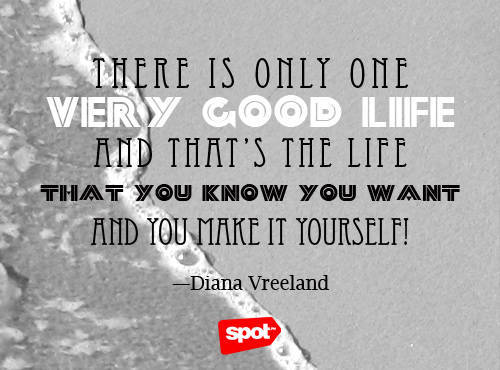 CONTINUE READING BELOW
Recommended Videos
2. "There's only one very good life and that's the life you know you want and you make it yourself."
It's very hard to find out "what you want" but once you know it, every inch of you will seize it.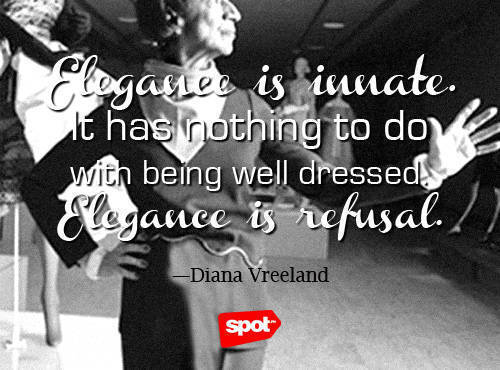 ADVERTISEMENT - CONTINUE READING BELOW
3.  "Elegance is innate. It has nothing to do with being well dressed. Elegance is refusal."
It's an instinct. You can't buy taste.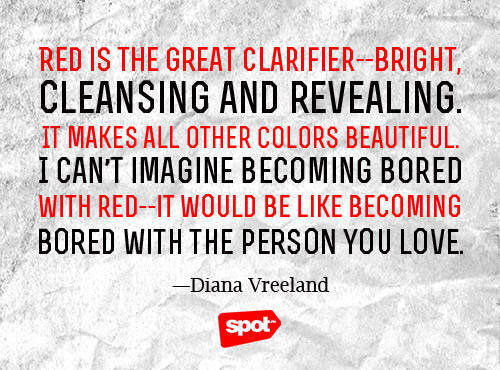 4.  "Red is the greatest clarifier-bright, cleansing, and revealing. It makes all other colors beautiful. I can't imagine becoming bored with red-it would be like becoming bored with the person you love."
There's a reason why our logo is red.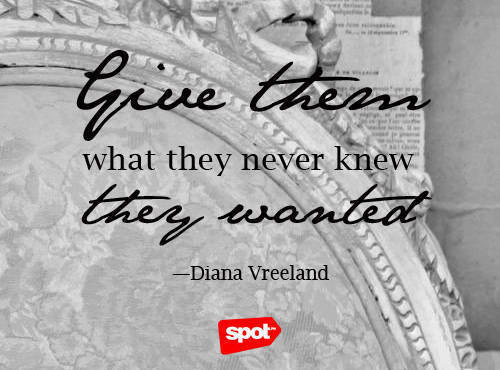 ADVERTISEMENT - CONTINUE READING BELOW
5. "Give them what they never knew they wanted."
Options. People overlook them sometimes.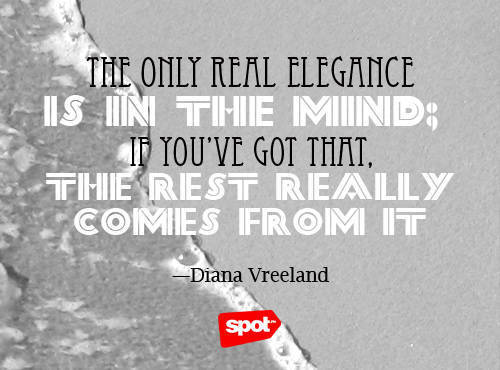 6. "The only real elegance is in the mind; if you've got that, the rest really comes from it."
Incidentally, that's where real beauty lies as well. It's all in your mind.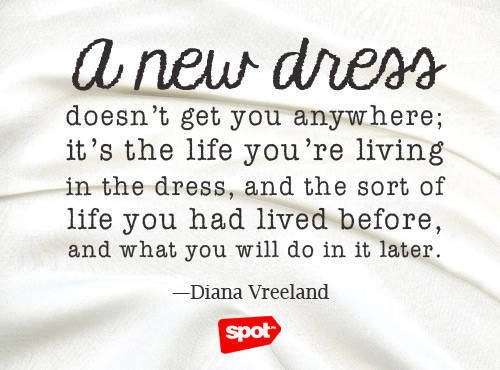 ADVERTISEMENT - CONTINUE READING BELOW
7. "A new dress doesn't get you anywhere; it's the life you're living in the dress, and the sort of life you had lived before, and what you will do in it later."
In short: live!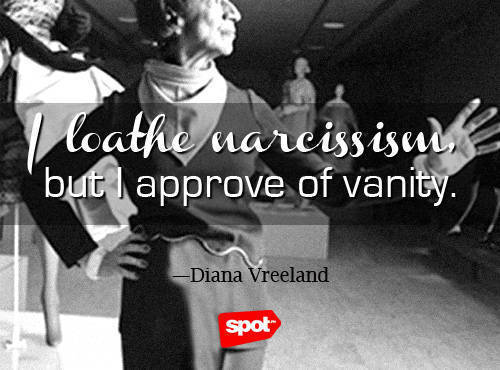 8. "I loathe narcissism, but I approve of vanity."
Learn to discern which is which.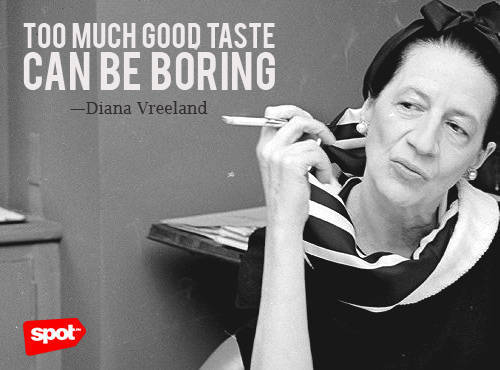 ADVERTISEMENT - CONTINUE READING BELOW
9. "Too much good taste can be boring."
A couple of bad decisions in life spices things up.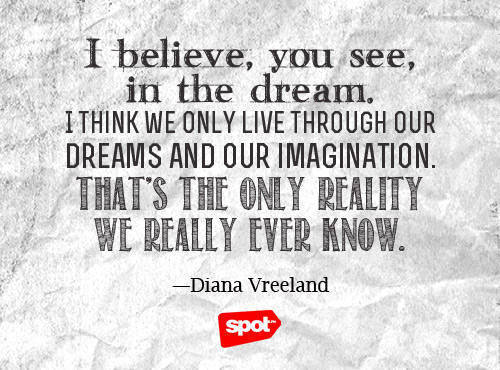 10. "I believe, you see, in the dream. I think we only live through our dreams and imagination. That's the only reality we really ever know."
Don't just sleep: dream!
Catch Full Gallop on March 21 and 23, for an overdose of Diana Vreeland quips.
Share this story with your friends!
---
Help us make Spot.ph better!
Take the short survey
Load More Stories