Shirt Tales: Make a Statement in the City
Your top can cause a scene. Embrace it.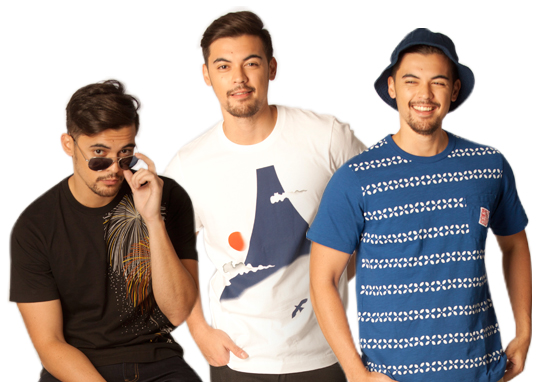 Everyone, meet Robbie Becroft. He's one of the privileged few who happen to look good in any piece of clothing, and we're talking about anything you can think of—fedora hats, skinny stretch jeans, print shirts, and whatever's lying around.

Robbie is quite popular in the online fashion world for running a blog, robbieoffduty.com, where he posts his OOTD's, interesting observations through his photography, and thrifting trips to—yup—the ukay-ukay. "I started Robbie Off Duty striving to stay organized and be productive while I enjoy life in the Philippines," he writes on his profile page. "Blogging has helped me to stay functional and active by having the opportunity to aspire to learn new skills."
ADVERTISEMENT - CONTINUE READING BELOW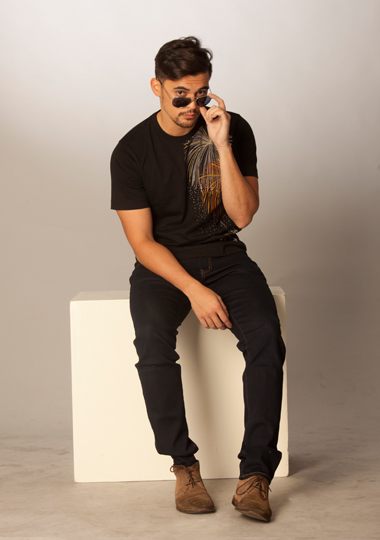 Uniqlo Eirakuya Graphic Short Sleeve Shirt and dark denim jeans
He originally came to the country to work as a model, but he has since dabbled into blogging, photography, and advertising. The Fil-Aussie has been in the Philippines for four years now and he writes that he has "a lot of catching up to do". So yeah, on top of being able to wear anything and making an instant runway of city streets, no biggie; Robbie can also pretty much do anything. Having said that, what's the secret to his seamless productivity? And how come he's so good (and good looking) at what he does?
ADVERTISEMENT - CONTINUE READING BELOW

Robbie believes that whether he's writing about fashion or meeting new people, the simplest top can make the biggest difference. Uniqlo's Shochiku Kabuki line, for example, makes him feel empowered and confident, not to mention gorgeous. And as we all know, these qualities can only lead to one thing: results. Fantastic ones, to be exact.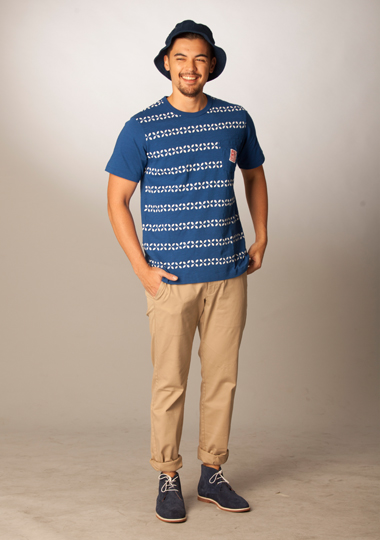 ADVERTISEMENT - CONTINUE READING BELOW
Uniqlo Kabuki UT shirt and chinos
The traditional Japanese performance art form is widely reflected in Uniqlo's latest UT line. The brand's UT collection totally gets Robbie's laidback yet impeccable style. "My uniform is just this," he says of his staples: t-shirt, shorts, simple shoes, and fedora. Still, even with such simplicity, Robbie manages to grab everyone's attention, even in a just shirt!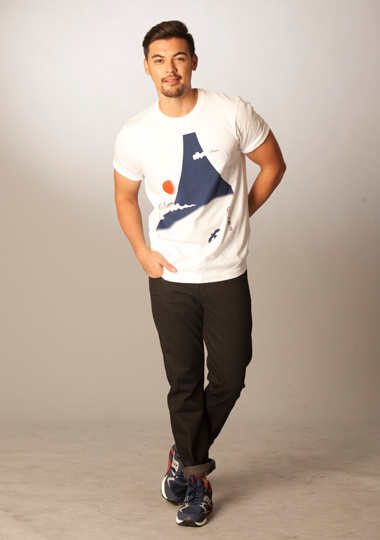 ADVERTISEMENT - CONTINUE READING BELOW
Uniqlo Eirakuya Graphic Short Sleeve Shirt and denim jeans
Uniqlo's UT line knows that comfort and style go hand-in-hand, and there's a UT collection that goes with your every fashion mood. In your proud fanboy phase? There are Marvel tees with The Hulk's mug on it. You can rock out to music icons or show off your penchant for pop culture (movies, books) in a tee, too. If you're the artsy type, the SPRZ NY Collection has Andy Warhol's soup cans and Michel Basquiat's doodles on them.
Just like what Robbie does. What's his single advice for those who intend to be fashion risk-takers? "Experiment. Don't be afraid to experiment."
Message received! Make your shirt speak for you and wear it proud. Cause a scene even in a simple tee in the city. It's not a crime.
Want to be seen in a UNIQLO Billboard in EDSA? Buy a UNIQLO UT shirt and you may get a chance to be there! For details, visit www.uniqlo.com/ph or www.facebook.com/uniqlo.ph
ADVERTISEMENT - CONTINUE READING BELOW
Recommended Videos
Load More Stories