15 Minutes with Nigel Barker
The noted fashion photographer dishes on his bestselling book, extraordinary women, and...humidity?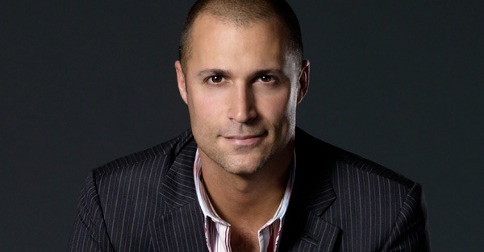 (SPOT.ph) Many know him as the tough judge and "noted fashion photographer" on America's Next Top Model. Nigel Barker visited the Philippines to promote his new and second book, Models of Influence, which details the fascinating stories of 50 of the most influential models from the '40s to the present day. Think names like Naomi Campbell, Twiggy, Tyra Banks, and more. The book also features over 100 stunning images from the archives of top fashion photographers.
ADVERTISEMENT - CONTINUE READING BELOW
CONTINUE READING BELOW
Recommended Videos
This isn't the first time Nigel has dropped by Manila. "One thing you can't forget is the heat when you come to Manila," he shared. "Opening that door and being hit by that wonderful wall of humidity. We appreciate that when we come from the freezing cold winter of New York."
Here's what Nigel had to say about the Kardashians, Filipina beauty, the history of fashion, and much more.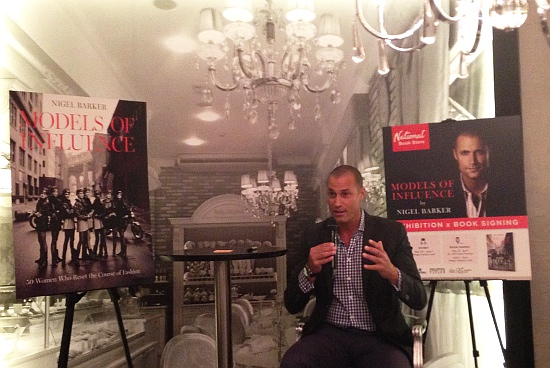 ADVERTISEMENT - CONTINUE READING BELOW
On becoming a "model of influence"
It's really about not just becoming a success. Obviously being a success is great, but the models I picked in the book are models who were turned down, who pushed through, and made a difference. It's certain types of models, for example, who change the modeling business as well.
I'm taking about Elle MacPherson who created the very first license deal. It's not just about being ethnically different or their shape and size. It talks about a business, like Lauren Hutton. [Someone] wanted to book her in the '70s to do a campaign, and they used to pay models by the hour back then. She said, "No. I'm not going to do it until you give me a proper campaign similar to how you would strike a deal with a man outside of the fashion business." She stuck to her guns, it took her two years, and she got the very first million-dollar campaign. She changed the way modeling was for women from then on out.
ADVERTISEMENT - CONTINUE READING BELOW
If we think about the '60s, we think about rock n' roll, women's liberation, the Beatles, but you also think someone like Twiggy. They're trendsetters, they're the ones that have that haircut and that look, and define that moment. All of a sudden, they're the face of that era.
On professional photographers and how "everyone has cameras" now
Quite frankly, a professional just means you're getting paid. That's the difference between an amateur and a professional. I think the bigger picture is the competition. I'm not afraid of it. Actually, I think it's a wonderful and exciting moment for photography. Just the same way that every child is given a pen to write, doesn't make them all a journalist or an author. Each child is given a paintbrush, it doesn't make them an artist. But it does allow an appreciation and understanding. I find it fascinating that now, everyone is interested in photography.
ADVERTISEMENT - CONTINUE READING BELOW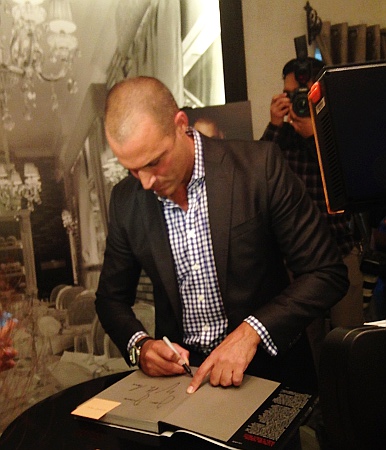 On the future models of influence
One of the things I tried to quantify in the beginning of my book is the term "supermodel." Every young model who does one or two campaigns is immediately called a supermodel, and it's become a very easy word to describe a successful model. The Cara Delevingnes, the Kate Uptons, the Coco Rochas...they're very successful models. Will they become the supermodels of the '90s? The Christy Turlingtons, the Naomi Campbells who made huge impressions and are still modeling today. We'll have to wait and see.
ADVERTISEMENT - CONTINUE READING BELOW
The most interesting thing that we talk about in the final chapter is how much social media is a big part of the equation now. Up until five years ago, editors and designers would find some girl, a new muse, and say, "I believe in you. You're the new thing." Now that's no longer the case. Now, it's we, the people, who are the ones discovering models on social media. Anna Wintour knows that and puts the Kardashians on the cover of Vogue because we like them. We put them on the cover of Vogue. Now, we say we want more models of that ethnicity or more models of different shapes and sizes. These people are now listening to us and what we like.
On Filipina beauty
I'm a big fan of Filipina beauty. I came here and I got to photograph many of your celebrities and models, and I noticed that a big part of the character of a Filipino is to be friendly and hospitable. To be very charming and graceful. That isn't necessarily a trait that you see in other parts of the world, but that's something very special. For me, what makes a picture very iconic and special is the person I'm photographing. The life they've led, how gracious they are, how charming they are. These are things that can be enormously alluring.
ADVERTISEMENT - CONTINUE READING BELOW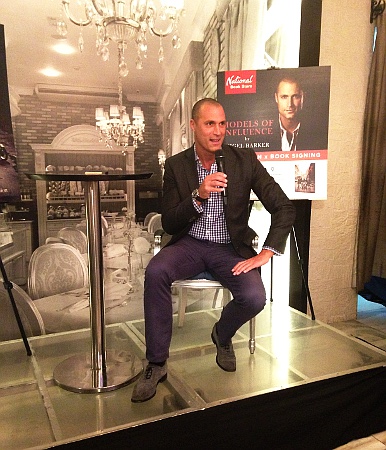 On Tyra Banks
I had a great time working with her...17 seasons on America's Next Top Model. She was an incredible character, an incredible person to work with, [with] an incredible work ethic. She created a television show that really changed the way we see reality television. When I first started America's Next Top Model, Seventeen magazine was the sponsor, Walmart was the sponsor for the show. 10 seasons in, we were Italian Vogue and one of the judges was Andre Leon-Talley. It went from being not-very Vogue to being an in-Vogue show. It was because of her genius of knowing how the fashion industry was going to change.
ADVERTISEMENT - CONTINUE READING BELOW
She's a huge influence. First black woman on the cover of Sports Illustrated, the first black Victoria's Secret Angel...many different firsts for her, and a huge inspiration for African-American women.
On looking good in selfies
I don't mean to sound trite, but the best thing that you can do to look good in a picture is to be confident. A model that is confident immediately has strength, has power, is attractive and charismatic. You can take the most successful and beautiful celebrity, but if they're nervous and they don't believe in themselves 100%, the photograph can have no power at all. The best thing you can do is find confidence. I know you probably want to hear the right position or how to hold your neck, but it's not. If your eyes don't say a thing, forget it.
Models of Influence (P1,685) is now available at National Book Store.
Load More Stories