Police: Sergio Mazza murder investigation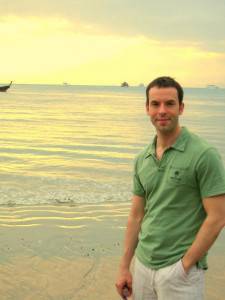 Sergio Mazza
That the slain Sergio Mazza, former Shangri-La Hotel assistant executive food and beverage manager, allegedly had eight girlfriends at the same time "could have had something to do with his death" according to the police, reports The Philippine Star.
"We found out that the victim was maintaining eight girlfriends at the same time. That is why we are zeroing in on the love affair angle in our investigation of his killing... The investigation boils down on his personal life involving these affairs," said National Capital Region Police Office Chief Director Roberto Rosales. He said the women would be invited for questioning.
ADVERTISEMENT - CONTINUE READING BELOW
Makati City Police Chief Senior Superintendent Froilan Bonifacio told The Philippine Star the killer "could be a gun for hire because he knew what to do and knew there is a CCTV camera in the area... He even checked if he had killed the victim before boarding the taxi."
Mazza's co-workers said he was "very warm and friendly" according to Bonifacio. PO2 Emelson Madronia told Inquirer.net, "Mazza was a party lover [who] had a lot of women visitors in his [Shang Grand Tower] unit. A jealous boyfriend of a woman whom he had dated could have ordered the shooting."
According to Inquirer.net, the police are verifying an administrative complaint reportedly filed against Mazza by a man who complained Mazza was dating the man's girlfriend, a hotel trainee. Robbery has been ruled out as a motive because Mazza's P20,000 and BlackBerry phone were untouched, the police said.
ADVERTISEMENT - CONTINUE READING BELOW
Photo from Mazza's Facebook page.
Recommended Videos
Load More Stories