UAAP Basketball: Top 10 Players to Watch
We list 10 basketball superstars-in-the-making.
As the season 73 of the University Athletic Association of the Philippines (UAAP) games heats up, all eyes are on the players. Arguably, the basketball players, in particular, are the most high profile UAAP athletes--what with the country being basketball-crazy. Most, if not all, of the country's current basketball idols got their start as UAAP players. There's Arwind Santos of Far Eastern University (now playing for San Miguel), Cyrus Baguio of the University of Santo Tomas (now playing for Alaska), LA Tenorio from the Ateneo de Manila University (now with Alaska), James Yap of the University of the East (now with B-Meg), and more. From the wealth of basketball superstars-in-the-making, SPOT.ph lists 10 UAAP cagers to watch.
The UAAP senior basketball team captains take the oath of sportsmanship during the opening ceremony on July 10 at the Araneta Coliseum.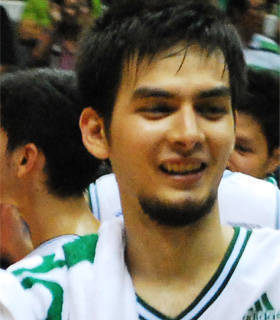 ADVERTISEMENT - CONTINUE READING BELOW
1. SIMON ATKINS (De La Salle University Green Archers)
Atkins was already a standout player in high school at De La Salle Zobel. He was an integral part of the Junior Archers' 2005 UAAP Juniors championship, their first since 1955. He's La Salle's steady playmaker and a natural scorer.  He and Indonesian teammate Ferdinand are the only fourth year players in their lineup, making them the only veterans in a rookie-laden team.
2. JEWEL PONFERRADA (National University Bulldogs)
The 6'4" Ponferrada--who hails from Borongan, Samar--is NU's power forward. He's a sharp inside player with decent outside shooting skills. According to sports hounds, the University of the Philippines' coaching staff expressed some interest in recruiting Ponferrada early on but failed to follow up on recruiting him. The Maroons' loss has certainly been the Bulldogs' gain.
CONTINUE READING BELOW
Recommended Videos
3. MICHAEL SILUNGAN (University of the Philippines Fighting Maroons)
According to Yahoo! Southeast Asia, Fil-Am Silungan, 22, was recruited by Coach Aboy Castro back in 2008. He had also tried out for the Ateneo Blue Eagles and San Beda Red Lions at the time, but the two teams were already full. Silungan, on of the Maroons'scoring leaders, is a versatile player who can be tapped to play guard or forward. The 6'3" Silungan was reportedly named after basketball icon Michael Jordan.
ADVERTISEMENT - CONTINUE READING BELOW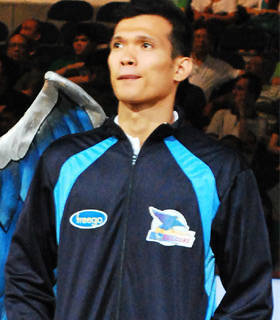 4. JAN JULIUS COLINA (Adamson University Soaring Falcons)
It's been said that the 6'4" Colina has a work ethic of a superstar but no star complex at all. He leads a team that's also considered as one of this season's dark horses - especially since they finished third in the FilOil Flying V pre-season tournament. Colina's PBL experience is expected to propel the Falcons to Final Four standing.
ADVERTISEMENT - CONTINUE READING BELOW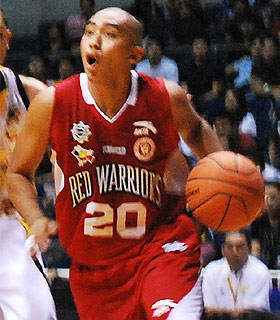 5. PAUL LEE (University of the East Red Warriors)
Lee's dynamic scoring from both inside and outside is complemented by his improved passing ability.  Lee's overall game has been much improved with his vast experience outside the UAAP during his stay with the Bacchus (now Cobra) Energy Warriors in the PBL.  At only 19, Lee was named Best Player of the Conference back in 2008 as he averaged 15.1 points, 6.3 rebounds, 3.8 assists, and 1.6 steals per game during his rookie year in the semi-pro league. Basketball fans say that this guy could be a serious contender for the MVP award in Season 73 as he and Aldrech Ramos of FEU are the only returning players from last season's Mythical Five selection.
ADVERTISEMENT - CONTINUE READING BELOW
6. R.R. GARCIA (Far Eastern University Tamaraws)
He may have been a rookie last season, but critics raved about Garcia's "seasoned" playing abilities. Thus, he was dubbed "The Veteran Rookie." This 5'11" shooting and point guard, who hails from Zamboanga City, is expected to fire up his hardcourt performance even more this year.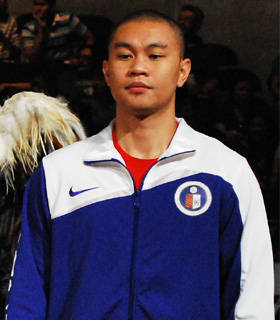 ADVERTISEMENT - CONTINUE READING BELOW
7. ERIC SALAMAT (Ateneo de Manila University Blue Eagles)
The UAAP's league leader in steals for the last two seasons and the former sixth man of the Ateneo de Manila University is this year's king Blue Eagle. Shooting guard Eric Salamat is now the leader of the back-to-back defending champions. This lefty is a great slasher and also a deadly marksman from the three-point land especially during crunch time. He breaks opponents' hearts when he makes a familiar steal off the pass, uses his uncanny speed for the solo break, and then salutes the blue Eagle crowd, down in the last two minutes of a game.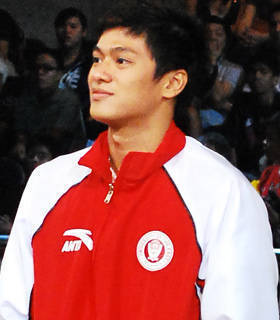 ADVERTISEMENT - CONTINUE READING BELOW
8. JAMES MARTINEZ (University of the East Red Warriors)
Coming back from a knee injury that made him sit out the last year's UAAP season, this former San Beda Red Cub is a steady scorer and a great floor general. His deadly marksmanship from 3-point zone will provide the Red Warriors much needed scoring as they try to get their first championship since 1985. This court heartthrob has a degree in Business Administration major in Management and is currently taking his second course, Hotel and Restaurant Management.
9. ALDRECH RAMOS (Far Eastern University Tamaraws)
This 6'6" player stands as the center for the Tamaraws. He is the only remaining contender from last season's MVP race. He could easily nab this season's MVP honors. He is also able to play other positions. Sports fans call him the "the best big man" in UAAP basketball. As such, he's considered a shoo-in for the Mythical Five. Ramos has also played for Smart Gilas, the "developmental Philippine national basketball team" backed by Smart Communications and the Samahang Basketbol ng Pilipinas.
ADVERTISEMENT - CONTINUE READING BELOW
10. JERIC TENG (University of Santo Tomas Growling Tigers)
The son of PBA superstar Alvin Teng, this 6'2" guard is praised for his ball-handling skills, defense, and perimeter shooting abilities. Just how good is he? Teng was named as last season's Rookie of the Year. Some pundit are even saying that he may very well match his father's exploits on the hardcourt.
SPOT.ph wants to know: Which UAAP basketball player is your bet?
Photos by Jigs Tenorio. Artwork by Warren Espejo.

Share this story with your friends!
---
Help us make Spot.ph better!
Take the short survey
Load More Stories