Top 10 Places to Get Your Chocolate Fix in Manila
Chocoholics rejoice. These days, when jonesing for a hit, chances are there's a chocolaterie nearest you.
No other confection is as sinful and decadent as chocolate. In Manila, chocolate shops have come up with chocolate creations that go beyond the usual chocolate offerings. SPOT.ph lists the top 10 places where chocolate junkies can get their fix.
10. Theobroma
Address: 17 Aguirre Avenue, BF Homes, Paranaque; branches at FS2A Treasure Trove, Festival Supermall, Filinvest, Alabang
Tel. Nos.: 842-6265
Known for: Chocolate beans, Rich Belgian milk or dark chocolate (sugar-free Chocolates also available); praline and truffles (box of 2 starts at P90)

Theobroma takes chocolate treats up a notch with Belgian ice cream in indulgent flavors like chocolate truffle, hazelnut, ivory, rhapsody pistachio, dark chocolate orange almond, strawberry, dulce de leche and bittersweet chocolate. Theobroma's ice cream is also available in sugar-free flavors: chocolate truffle, ivory and strawberry.



9. Casa Xocolat
Address: 172 B. Gonzales Street, Loyola Heights, Quezon City (929-4186); 1st level Promenade, Greenhills, San Juan; Topy's Place, Economia corner Calle Industria, Libis, Quezon City
Known for: Chocolate in all its incarnations; Original Sin, a deep dark premium chocolate brownie (P275 for a box of 3); a hot chocolate selection which includes Taza de Xocolat and Aztec
ADVERTISEMENT - CONTINUE READING BELOW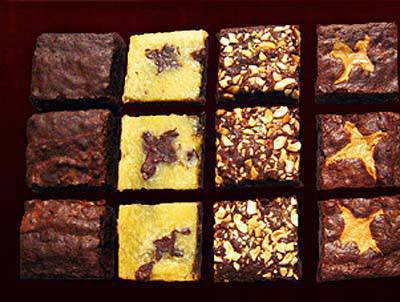 CONTINUE READING BELOW
Recommended Videos
While others may argue that Casa Xocolat is more of a coffee shop than a chocolate store, Casa Xocolat has its fair share of chocolate creations. Inspired by the chocolate bars in Barcelona, Xocolat first opened shop in 2005. The Serendra and Megamall branches have closed, but the Promenade, Libisand Loyola Heights branches are still churning out everything chocolate--from cacao-based drinks to gourmet brownies.

Try the Aztec (P145), a rich and spicy cup of hot chocolate or the Taza de Xocolat (P115), thick and rich Spanish dark hot chocolate which may be drunk straight from the cup or used as dip for their churros.



8. Chocolat Deep Dark Chocolate Cakes
Address: GF North Wing, SM Mall of Asia (556-0188); 205 Burgos corner Mabini Street, Addition Hills, San Juan (776-0330); 26 Sgt. Esguerra Street, Courtyard Building, South Triangle, Quezon City and GF Llanar Building, 77 Xavierville Avenue. Quezon City (928-9304)
Website: www.chocolatcakes.multiply.com
Known for: classic chocolate cakes (P280 for the 6-inch cake/ P495 for the whole cake)
ADVERTISEMENT - CONTINUE READING BELOW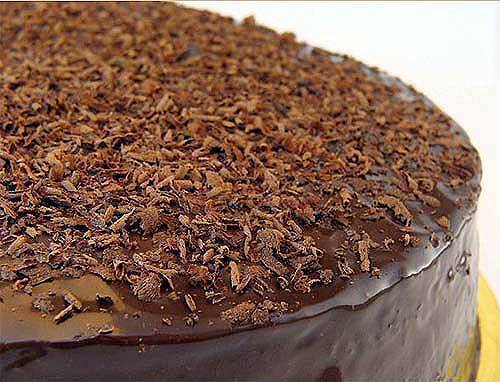 A shop that started out as a baking supplies store, their chocolate cakes soon became popular with the sweet-toothed crowd, earning brownie points with chocoholics. Devotees go for their signature Chocolate Cake Chocolate cake (P280 for the 6-inch cake/ P495 for the whole cake), but other desserts like their specialty cakes (banana walnut cake and tablea cheesecake) , brownies, fudge bars, and Spanish hot chocolate may earn a nod even for non-chocolate fans.


7. Chocolate Confections by Maribeth Santiago
Website: chococonfections.multiply.com
Tel. Nos. 217-0180, 850-9828, (0917) 851-9828
Known for: homemade Belgian truffles and chocolates; chocolate trays with 12, 48, or 96 pieces (starts at P400)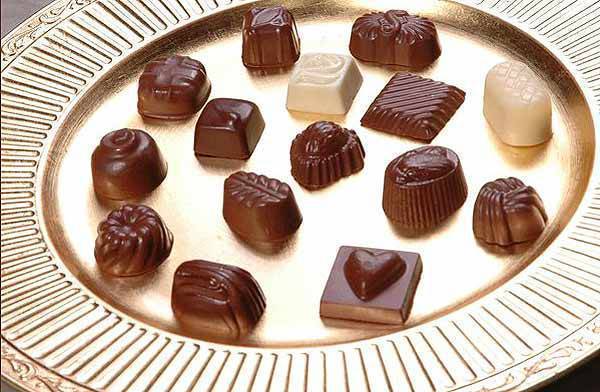 Chocolate confectioner Maribeth Santiago's creations have a certain "homemade" look about them but the creamy and smooth texture defines her chocolate pieces. One can go over the chocolate deep-end with her chocolate trays--sinful servings of Belgian truffles and chocolates with up to 96 pieces--and her chocolate boxes have now become popular corporate and wedding day give-aways.



ADVERTISEMENT - CONTINUE READING BELOW
Address: G/F Essenses, Rustan's Makati, Ayala Center, Makati City
Tel. No.: 483-9854
Known for: Eurasian fusion chocolates such as the Yema de Manila, Batangas Star, Negros Crunch and Palawan Vintage (using honey from Palawan for the truffles); 10-gram chocolates are at P50/ piece and 14-gram chocolates are at P75/ piece.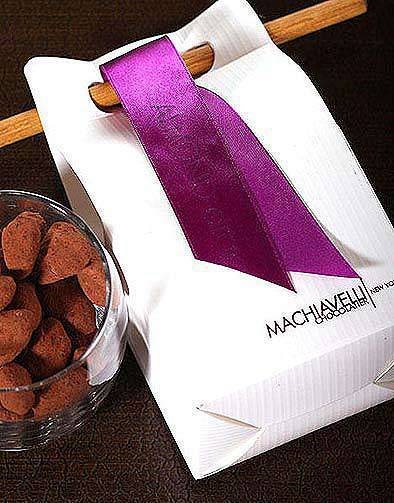 The chocolate brand, which Raul Matias--a former physical therapist turned chocolatier-- created in New York in 2006 has made the Essenses area at the ground floor of Rustan's Makati its home, because Matias says his chocolates are "glamour you can eat."

Machiavelli Chocolatier fuses Asian ingredients and European chocolates. He borrowed the name "Machiavelli" from his favorite author, whom he thinks was forward-thinking and was a practical maverick. "Like Machiavelli, we are not afraid to be noticed, to try something new," Matias quips.


5. Patisserie Filipino by Chef Jacqueline Laudico

Address: Chef Laudico Bistro Filipino, G/F Net 2 Building, 3rd Ave. Fort
Bonifacio Global City, Taguig
Tel. Nos.: 856-0634, 856-0541
Known for: Cacao-flavored dark chocolate truffles made with liquor and topped
with cocoa nibbles (starts at P220 for 4 pieces); Flavored truffles which include Mangga-flavored truffles, milk chocolate with rhum and soaked dried mangoes, and the Salabat-flavored truffles, which are sugar-free white chocolate infused with ginger.
ADVERTISEMENT - CONTINUE READING BELOW

Starting out as petit fours served at the end of one's meal at Chef Laudico Bistro Filipino in 2006, Chef Jacqueline Laudico's hand-rolled truffles has now become a line of chocolate truffles and pralines using Swiss and Belgian chocolates with Filipino flavors. With 12 signature flavors on display, Chef Jacqueline also creates signature chocolates for weddings, wedding cakes covered in chocolate truffles, and wine and gift sets, with carefully chosen bottles to match the flavor of the chocolates. The wine "just makes the chocolate eating experience more decadent," she shares.




4. Chocolates by Benoit

Address: 129 Oriole St., Moonville Village, Sun Valley Subdivision, Parañaque City; www.chocolatesbybenoit.com
Tel. Nos.: 822-6995, (0917) 327-1877
Known for: Belgian chocolates and pralines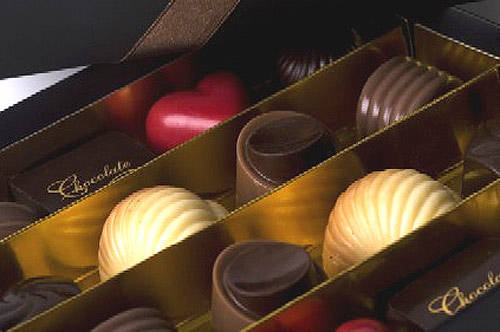 Chocolatier Benoit Nicolay creates handmade Belgian truffles, pralines, chocolate tablettes, and bars using ingredients from Belgium. Themed products for every occasion that may call for chocolates are also available, be it Halloween, Valentine's Day, or Christmas.

His dark chocolate pralines--half-bitter and half-sweet squares, are infused with coffee, macadamia nuts and crisps (P360 for a box of 9 and P550 for a box of 12)--are big chocoholic pleasers. Orders may be picked up from his Parañaque shop or may be delivered with an additional delivery fee.



3. Heavenly Chocolates
ADVERTISEMENT - CONTINUE READING BELOW
Address: Roces Center, 127 Roces Avenue, Quezon City.
Tel. No. 666-2208
Known for: single-origin truffles (P199 for a box of six) and Sachi Black Dark Nama for serious chocoholics; a plate of pasta with chocolate sauce called Montezuma (P150)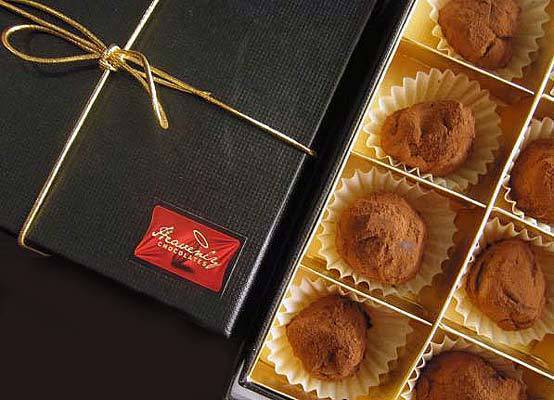 Heavenly Chocolates serves chocolate drinks with cacao origins from Ecuador, Ghana, Ivory Coast, Madagascar, and Peru, as well as Sachi Nama chocolates from Japan. To educate chocoholics, resident chocolatier Benjamin Pedro also conducts monthly chocolate appreciation workshops where chocolate junkies are taken through the origins and history of cacao, and concludes in a decadent chocolate tasting.

Adventurous chocolate addicts will also find their Montezuma (P150) a must-try: bittersweet chocolate is poured over a plate of penne pasta with bacon bits and shallots. They also have Claypot lunches--stir-fried claypot meals in cocoa butter--with options to go Chinese-style with the Pork-Yam rice, Portuguese with the Garlic Beef Strips or Spanish with the Arroz con Pollo, all starting at P120 each.




ADVERTISEMENT - CONTINUE READING BELOW
2. Maitre Chocolatier Boutique and Cafe
Address: 28 Jupiter Street corner Astra Street, Bel-Air Village, Makati City
Tel. Nos.: 897-8559, 896-2529
Known for: Desserts made from well-loved chocolate brands like Ferrero crunch cake (P250) and the Sweet Revenge (P250); they also have a gelato selection with chocolate-inspired flavors.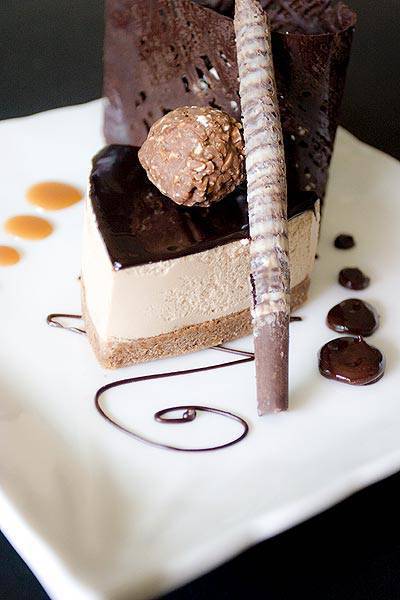 Maitre Chocolatier Boutique and Cafe is all about quality rather than quantity. The shop carries European chocolates such as Lindt, Ritter Sport, Frey, Toblerone and Storck, brands known for having more cacao content that your average chocolate bar and doubles as a dessert place serving sweet creations which are all made from the chocolate brands they carry.

Chocolate desserts include the popular Ferrero Crunch Cake and the menu also lists drinks such as the Spicy Hot chocolate and Chocolate caramel drink. Gelato is also served with chocolate-inspired flavors: White chocolate gelato with Toblerone, Ferrero hazelnut gelato and Dark chocolate mint gelato.



1. Chocolate Fire

ADVERTISEMENT - CONTINUE READING BELOW
Address: G/F PDCP Building Leviste Street corner Rufino Street, Salcedo Village, Makati City
Tel. Nos.: 840-3473, (0920) 605-8692
Website: www.chocolatefire.com
Known for: spiced-chocolate creations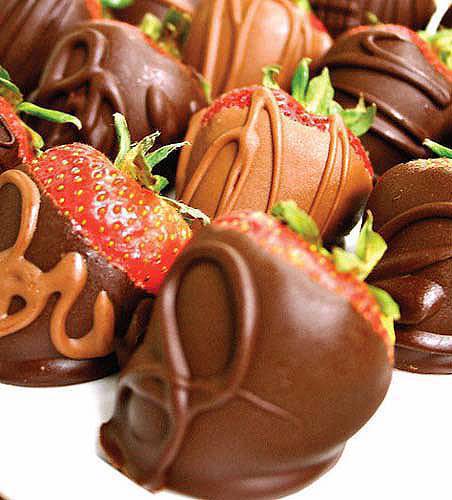 With over 30 kinds of chocolate creations on display on any given day, this Salcedo Village spot is a chocolate mecca. The master chocolatier at Chocolate Fire, who prefers to keep his identity shrouded in mystery, creates every possible confection only a chocolate-lover will appreciate--from truffles to fruits dipped in chocolates to spiced-chocolate creations.

Chocolate Fire has everything for those looking for a sugar high but adults who are not big on chocolates will feel equally at ease at this spot. The cozy second floor area doubles as a meeting space with comfy leather couches for those who prefer coffee.


Photographs from Theobroma, xocolat.com.ph, chocolatcakes.multiply.com, chococonfections.multiply.com, Machiavelli Chocolatier, chocolatesbybenoit.com, Heavenly Chocolates, Chocolate Fire, Jeff Cape (Patisserie Filpino).
Share this story with your friends!
---
Help us make Spot.ph better!
Take the short survey
Load More Stories