10 Pinoy Summer Coolers + Where to Get Them
Where to get sago't gulaman, ginomis, mais con hielo, chilled taho, ice scramble and more!
Sure, our side of the world is sunny most of the time, but when summer starts to taunt us with its humidity, you know it's time to head to cooler climates, or the next best thing: have a serving or two of your favorite iced treats. From tropical fruit drinks to the famous halo-halo, here are our ten frigid favorites: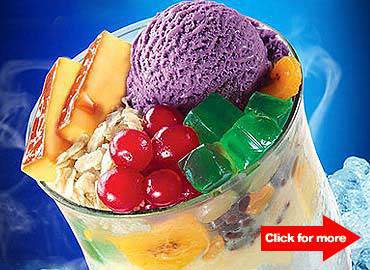 ADVERTISEMENT - CONTINUE READING BELOW
Which iced treats keep you cool? Click for more photos.
Photos from Chowking, iskrambolnijuanatmaria.blogspot.com (Ice Scramble), Milky Way Cafe and RN Photo Philippines (mais con hielo), Rochelle Sy Chua (melon shake)

Load More Stories