10 Most Notorious Facebook Memes
From DPWH mania to the death of Steve Jobs, the latest Facebook meme siege.
(SPOT.ph) Glorified chain letters is one way to describe them. Guilty pleasure is another. Others call them a nuisance.
According to the Urban Dictionary, memes are "an idea, belief or belief system, or pattern of behavior that spreads throughout a culture..." An Internet meme works the same way-spreading itself like a virus through blogs, social networking sites, and the rest of the virtual arteries that snake through cyberspace. As what is arguably the largest online stage of all, Facebook isn't spared from this invasion, spawning tag-crazed memology that range from amusing and intriguing to downright annoying.
When the meme trend peaked in 2010, a Facebook spokesperson told ABC News that they are incapable of tracing the origin. "Anecdotally, these types of things seem to start with one person of group of people," she said. "By the time we recognize the trend, it's usually difficult to pinpoint the exact beginning."
Unfortunately, we can't pinpoint it either. So instead, we listed down the 10 biggest memes that have overtaken Facebook in the Philippines. From the sentimental to the ridiculous, there's no doubt why this country is the "social networking capital of the world." We love a good, ol' meme.
ADVERTISEMENT - CONTINUE READING BELOW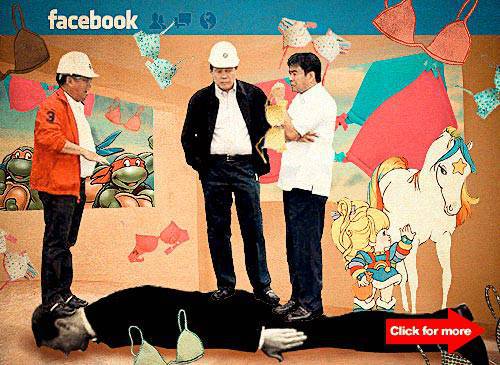 Which ones have YOU done? Click for more.
Artwork by Warren Espejo. Photos from listal.com, DPWHERE? Facebook page, The Lying Down Game Facebook page, Avon.com, Apple.com, theibug.com. Screencap from Celebuzz.
Recommended Videos
Load More Stories