Your Ultimate Guide to SPOT.ph's Gift Guides!
We compiled all our gift guides into one mammoth package! Check that list twice and make sure you didn't forget anyone!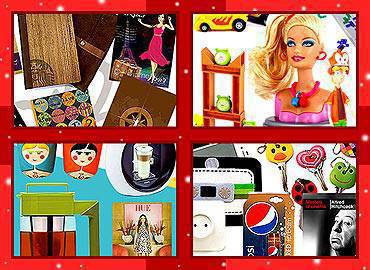 (SPOT.ph) Still Christmas shopping? Check our definitive gift catalogue-a handy compilation of SPOT.ph's Christmas guides. From economically conscious goodies to fancy finds, food to gadgets, you'll find everything Christmas shopping- and gift giving-related here.

Top 10 Gadget Gifts Under P1,000
Cool techie gifts that won't break the bank.
ADVERTISEMENT - CONTINUE READING BELOW

25 Great Bazaar Finds (2011 Edition)
More gift ideas from the city's bazaars!

K-Zone's 10 Cool Toy Recommendations for Christmas
The toys sure to score you major points with your kids, nieces, nephews this year.

20 Cool Gifts Under P500
Budget buys that are big on thoughtfulness.
ADVERTISEMENT - CONTINUE READING BELOW

20 Holiday Wines Under P600
Celebrate the season with bottles that are worth toasting.

SPOT.ph's Kris Kringle Gift Guide
Something long and hard, something wet, something furry, something quirky...find them all here.

Top 25 Planners for 2012
Find your perfect planning partner for the coming year.
ADVERTISEMENT - CONTINUE READING BELOW

50 Gourmet Holiday Hampers 2011
An easy and fun gift for gourmands and foodies.

10 Potluck Food Ideas for Christmas
Party-perfect picks for the next time someone says "potluck."

Top 10 Food Gifts to Give this Season
Whether they've been naughty or nice, spoil the people on your list with these tasty treats.
ADVERTISEMENT - CONTINUE READING BELOW

Top 10 Hams in Metro Manila
Pig out on the best meat this season.

20 Great Gifts for the Domestic Goddess
Presents that are equal parts cool, quirky, and useful.

25 Pinoy Deli Gifts for Balikbayans
Local gourmet goodies for visiting friends and family.
ADVERTISEMENT - CONTINUE READING BELOW

10 Pinoy Cookbooks to Give to Balikbayans
Good food manuals perfect for any food-lover's library.
Load More Stories