10 Noteworthy Films of 2011
Bring out the popcorn. Our SPOT.ph blogger looks back on 10 outstanding flicks of the year.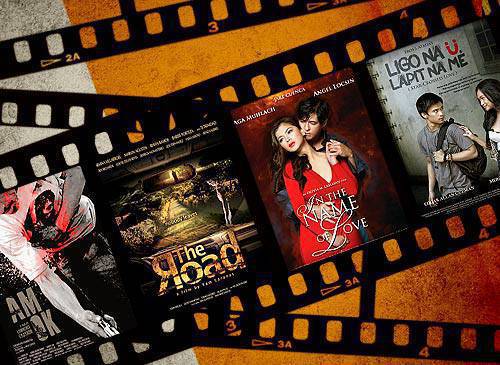 In the spirit of year-enders,  I'm rounding up ten noteworthy films I saw this year but didn't get to write about, starting with:

The Road (Directed by Yam Laranas)
This is probably the best horror film of 2011 because it is beautifully shot, well-paced, and highly polished. The film, which involves an old house on a quiet country road, is artfully constructed although not without a couple of loopholes. But I'm willing to overlook my nagging questions because The Road is a stylish and intelligently executed tale of superstition and revenge, tragedy and violence. Why not mix Filipino gothic (lock the dead labandera in the tocador why don't you) with tragedies more typical of the West-because when did the abused boy become a serial killer in the Philippines-and come up looking cool? And who cares if it's all very unreal: in the end, The Road is an entertaining horror movie whose quality vastly outshines others in the genre.
ADVERTISEMENT - CONTINUE READING BELOW
Made in the Philippines (Directed by Jullian Ablaza) was the most positive viewing experience I had this year. Screened at Cinemalaya last July, I was compelled to catch Jullian's documentary about entrepreneurship in the Philippines because I met him and his crew (all of two sweaty Canadians who seemed to be having fun) when they shot in Manila.  It traces the path of unlikely success stories, primarily Jennilyn "Ehje" Antonio, a simple housewife from Laguna who makes the most amazing peanut butter. The message delivers a dose of much needed optimism, honestly hard to find these days. It shows the best side of the Filipino: creative, hard working, resilient, and never lacking in faith. After the screening, they gave out samples of Ehje's Peanut Butter, which tasted of freshness, handmade goodness, and most of all, success.

My Paranormal Romance (Directed by Victor Villanueva)
ADVERTISEMENT - CONTINUE READING BELOW
This was one of the films at the Cinema One festival last November and since it had been a while since I saw a romantic comedy, I thought why not? This Cebuano film starts off promisingly-cheeky and quirky, with a real pop sensibility. (Plus, actor Publio Briones III is fabulously funny in drag.) It's a convoluted plot but there are lots of cute jokes and funny moments. Unfortunately, the film lasts a little over two hours-way too long for a rom com with a fluffy plot-and to be honest I fell asleep somewhere in the middle but I woke up in time to see everything right itself in the end: the girl gets her guy, and everything is right in the world, both real and paranormal.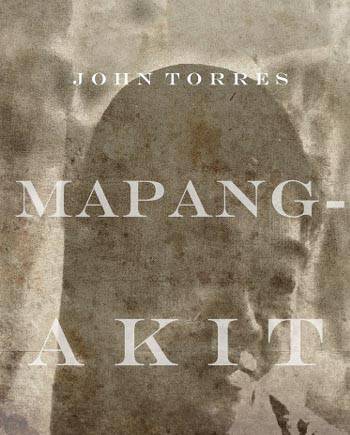 ADVERTISEMENT - CONTINUE READING BELOW

Mapang-akit (Directed by John Torres) is, so far, my favorite cinematic permutation of the aswang myth. It's hard to explain. After sitting through this 20-minute short, I left feeling strangely calm and refreshed as if I had been to the lush and quiet Antique barrio where a woman is being called an aswang behind her back. John Torres uses footage from another documentary he shot in 2009 and pieces together a story of idyllic Filipino scenery, idle gossip, traditional folklore, and strange isolation. It is a slow and subtle progression that leads to a prolonged and beautiful shot following the accused woman-she brushes it off and draws you in-and it's all too apparent how the stories we hear can be true just as they are untrue.
Ligo na U, Lapit na Me (Directed by Erick Salud)
When was the last time I saw a Pinoy sex comedy-and no, I don't think Haliparot (Mana sa Ina) was meant to be a sex comedy although it was hilarious-until this one came along? With indie siren Mercedes Cabral as a sexually adventurous coed sleeping with her cutie pie classmate Edgar Allan Guzman, Ligo na U (originally a bestselling novel by Eros S. Atalia) is a refreshingly honest look at modern relationships not based on the boy-meets-girl-and-they-all-live-happily-ever-after formula we're all force-fed these days. This quirky little movie makes plain old lust and ambivalent emotions easier to swallow, certainly easier than it is in real life.
ADVERTISEMENT - CONTINUE READING BELOW
Summer Love (Directed by Elwood Perez)
1981 was the golden age of the love team: who can forget taray queen Maricel Soriano sparring with handsome William Martinez, super cute and coy Snooky Serna flirting with tisoy heartthrob Gabby Concepcion (who hasn't lost it one bit, I think)? Mother Lily Monteverde, reigning matriarch of Philippine movies, produced this light romantic comedy and thought it had been lost forever. Thanks to the efforts of the Society of Filipino Film Archivists, Summer Love was found, restored, and screened one Saturday afternoon at the CCP-and thank goodness they did, because there's nothing quite like it: the innocence, the giddiness, the pure kilig of it.
Amok (Directed by Lawrence Fajardo)
Being a Manileño makes you a little paranoid, I think, because there's so much that can go wrong at any given moment. This film, which won the editing award at Cinemalaya, is a perfectly constructed cinematic manifestation of that urban jungle fever the city breeds. Revolving around one key incident, the busy crossing of EDSA and Pasay becomes a personal war zone for several people caught in the crossfire. Shooting a film like this-with multiple storylines and an ensemble cast-in one of the busiest intersections of Manila is no easy feat, but it's also an emotionally resonant and visually compelling story about paranoia, chaos, and survival.
ADVERTISEMENT - CONTINUE READING BELOW
In the Name of Love (Directed by Olivia Lamasan)
I swear I was there on opening day. When Star Cinema releases one of their big-budget-super-glossy-big-stars-ultra-promoted "grand anniversary offering," I can't miss it. This romantic drama with Aga Muhlach and Angel Locsin is actually a great story about two people torn apart by circumstance weaving in socio-political issues like the OFW experience, corruption, domestic abuse, women's rights, etc. Let me tell you, it's a very tightly woven plot written by Lamasan and Enrico Santos. A box office hit with too much crying and bad choreography, this movie nonetheless belongs to Aga Muhlach: plainly proving that he is still a viable leading man-simpatico, easy to watch, and looking better than ever in his forties. (Notice how his leading ladies keep getting younger?)

Bahay Bata (Directed by Eduardo Roy Jr.)
Recommended Videos
Load More Stories