Products recommended on our websites are independently selected by our editors. If you buy something through our links, Summit Media may earn an affiliate commission at no extra cost to you.
(SPOT.ph) Ah, summer. A whole vibe that consists of beach and island trips; toes dipped in the crystal blue water and sand; Instagram posts with "Sun's out buns out," captions as you flaunt your cute swimsuit. It also marks the time when crop tops and flimsy bikinis make their debut—in short, the most appropriate season to not wear a bra. Granted, we are still in a predominantly conservative country so we still have to cover the twins and the nips up one way or another. Enter nipple tape, a wonderful invention that prevents the nips from making a surprise appearance, whether it be because of the cold seawater or just a chilly breeze.
Also read: Say Goodbye to Bras: Here's Where to Buy Nipple Covers Fit for a Variety of Skin Tones
ADVERTISEMENT - CONTINUE READING BELOW
What are nipple tapes?
For the uninitiated, nipple tapes are exactly what they sound like—tape, usually made out of silicone, that covers your nipples. They're great alternatives for your tight and constricting booby shackles, erm, we mean bras.
As someone who has always used bras, albeit seamless ones, my life got so much easier and, literally speaking, lighter and freer when I switched to nipple tapes. They don't have any fabric or material that hugs (or in some cases, like underwired bras, cages) my bust and leaves awful-looking marks on my body. You just slap 'em on top of the areolas and leave them be. 
Nipple tapes typically don't go past P500 and they're even reusable making them a really great investment as I can wear them for a long period of time without having to worry about needing to replace them as often as you would with a bra that can easily deform. Plus, as someone who loves wearing sleeveless tops and dresses, heck, I'm in a bikini top during most weekends, they come in very handy.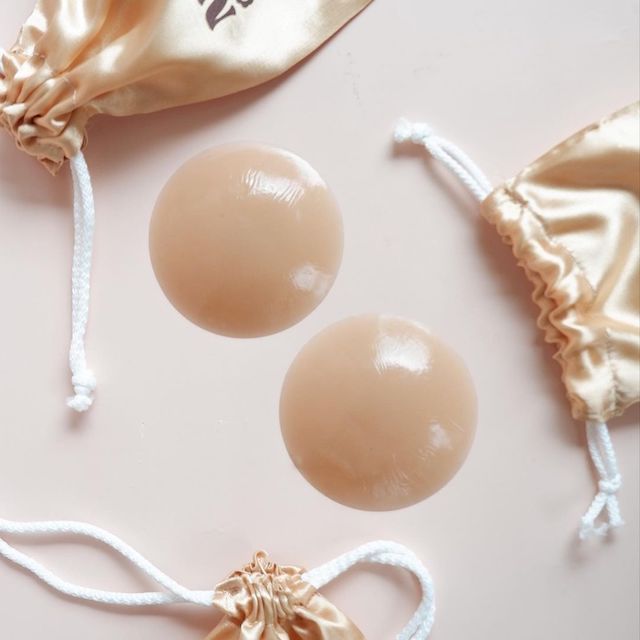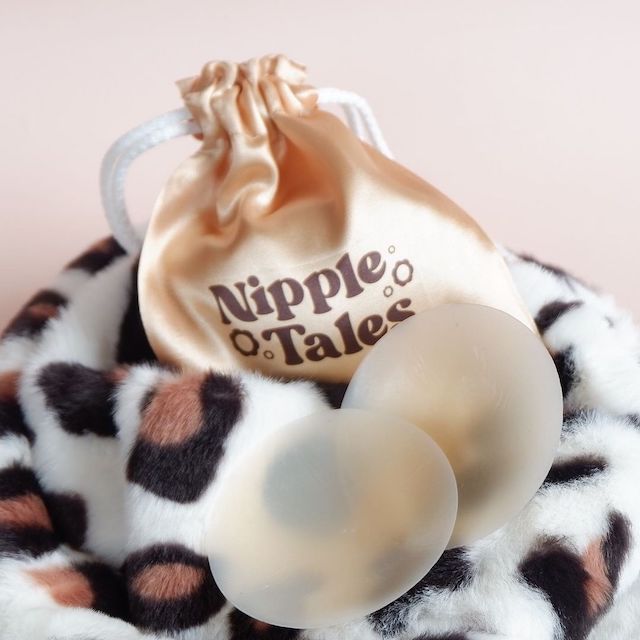 ADVERTISEMENT - CONTINUE READING BELOW
Being conscious about whether or not the tapes will stay in place, especially if you're going to be busy throughout the day, is the usual worry. Pro tip: Get a pair that will stick like glue, through thick and thin, and can support the twins well. A lot of online stores cater to a wide range of breast sizes, skin colors, and of course, different lifestyles. For the active ones, beach bums, or those who sweat a lot and get involved with water—like me—having a pair like the Boobcush Silicone Nipple Cover from Nipple Tales is the way to go.
First impressions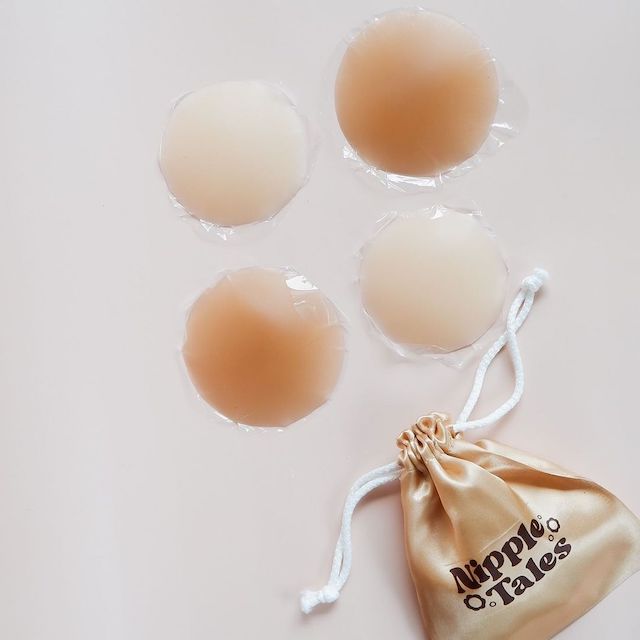 ADVERTISEMENT - CONTINUE READING BELOW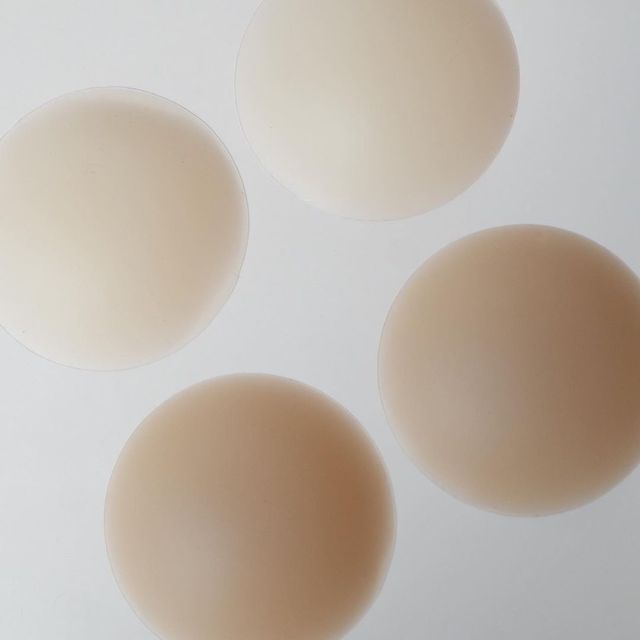 The nipple tape came in a satin pouch bag with care instructions and a cute purple scrunchie. There's a hard plastic that acts like a cover to support the nipple tapes and another plastic for the self-adhesive. Very straightforward, too: Just remove the plastic, wash them (with gentle soap), let them dry, and gently put them on your nipples, and you're good to go. They currently have three shades, all eight cm in diameter, for their Boobcushes: Ivory, Honey, and Coffee.
ADVERTISEMENT - CONTINUE READING BELOW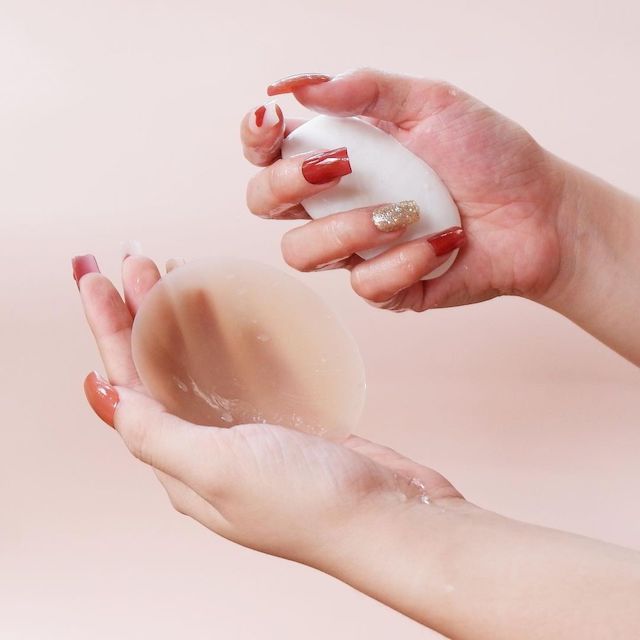 I got Ivory, the lightest one out of the bunch. They're made from medical-grade silicone and are hypoallergenic—so yes, you don't have to worry too much about getting an allergic reaction from wearing them. Aside from covering my nipples, they blended seamlessly with my skin tone. 
ADVERTISEMENT - CONTINUE READING BELOW
Overall experience; How waterproof are they?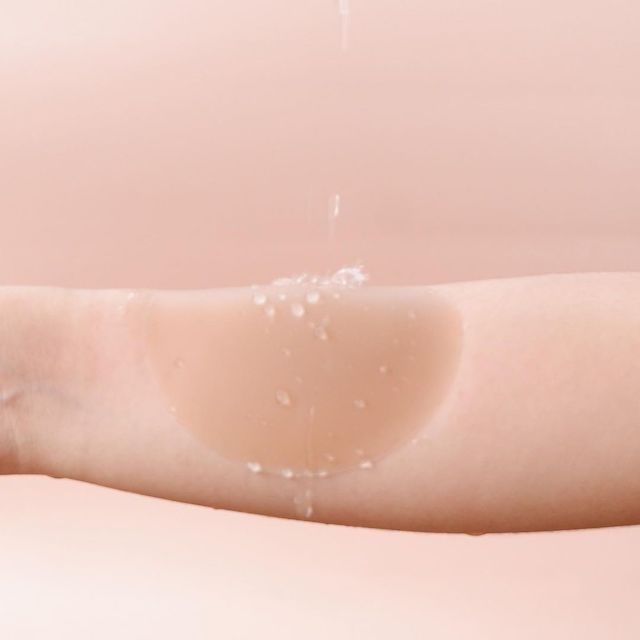 Since I've been using mine for a few weeks now there were times that the sides don't stick as much as they did the first time I used it. Granted they still stayed throughout whatever errand I had for the day—just not as sticky if it makes any sense. They don't weigh that much to the point that I have to check up on them every now and then to make sure they're still there. 
ADVERTISEMENT - CONTINUE READING BELOW
In fact, they were a lifesaver recently when I went on a trip to El Nido, Palawan. Since I spent most of my time at the beach, wearing them underneath my peach swimsuit (which had thick fabric, by the way) was a great idea as it prevented my nipples from making a surprise appearance the moment I left the water.
Of course, I can't help but be worried that they'll leave my twins in the middle of my swim and a stranger will find them floating aimlessly on the water. Surprisingly enough, when soaked in saltwater for a few hours, the nipple tape was still there. Think of it like the glue you used to slather on your palm during your childhood when anything that comes in contact adheres to it and you slowly but surely peel it off in a satifying manner. That's what it felt like when I was about to take it off my boobs a few hours later.
ADVERTISEMENT - CONTINUE READING BELOW
Price
Nipple Tales' nipple tapes have a P99 to P199 price range. They are reusable up to 60 times—assuming you'll make the switch to nipple tapes. It is also adviseable that you replace them every two months. You can shop for the nipple tapes on Shopee but on the off hancethat you need a pair asap, you can shoot their Instagram store a message.
Conclusion
The constant worry of them falling off might be preventing you from buying them, but the secret is finding the perfect store, size, and color that would be up to your standards. Trial and error, like how it is sometimes with life, you know how it is. However, if you don't want your twins to be caged all the time, especially now that we're returning to offices, nipple tapes allow your blessings to be free and comfortable. 
The Boobcush Silicone Nipple Cover from Nipple Tales is available on Shopee.
ADVERTISEMENT - CONTINUE READING BELOW
Links are updated regularly and as much as possible but note that products can run out of stock, discounts can expire and listed prices can change without prior notice.
Share this story with your friends!
---
Help us make Spot.ph better!
Take the short survey
More Videos You Can Watch
Load More Stories