Top 10 Online Boutiques
StyleSPOTter Leona Lavina-Panutat scoped out her favorite cyber-boutiques and did the pre-shopping for you!
Tired of the same mall staples? Itching for one-of-a-kind items that won't break the bank? No wonder more and more stylistas are discovering the joys of online shopping.You get to browse through a designer's collection without stepping out of the house--and get your picks delivered right to your doorstep. First, a sampler of my best picks from the top online fashion haunts:
[svgallery name="online-shopping"]
And here's where they're from: my top ten recommended online shopping sites for fashion:
[previous|page|next]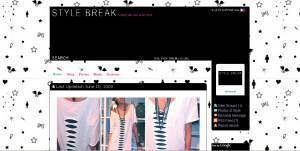 1. Style Break
Website: www.stylebreak.multiply.com
Contact Numbers: 0917-8451009 and 0920-9280609
Products: Shirts, leggings, dresses, scarfs, jeans, etc.
Price Range: P300-2000
Why we love it: All the pieces in the store are one of a kind, which means you won't run into a style clone ever. Best sellers are there D-I-Y skeleton tees, cut-out leggings and amazing acid washed jeans. They also arrange their pieces in collections inspired by celebrity wardrobes/closets. Fancy Agyness Deyn's threads or Mary-Kate Olsen's quirky clothes? They have the items that these style stars would certainly covet.
Payments/Reservations: Payments could be made through Metrobank and G-cash. They also do meet-ups in the Ortigas area.
[previous|page|next]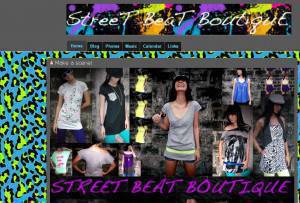 2. Street Beat Boutique
Website: www.streetbeatboutique.multiply.com
Contact Nos.: Send your order through an order form in their website
Products: Unisex Tees, Vests and Dresses
Price Range: P550-800
Why we love it: Everything about this store screams quirky-cool-it-Brit style. Everything from funky tees both you and your boyfriend will like to pinstripe vests and tie-dye dresses that can take you from the beach to the Glastonbury Festival. All the items are styled to show you each piece of garment's fashion potential. Also listed are its dimensions.
ADVERTISEMENT - CONTINUE READING BELOW
Payments/Reservations: Payments can be made through BPI Deposit or G-cash.
[previous|page|next]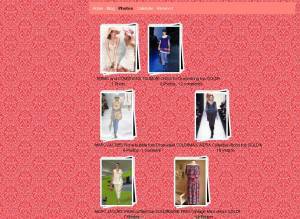 3. Red Attic
Website: www.redattic.multiply.com
Contact Nos.: 0921-9525872
Products: Everything from H&M to 3.1 Philip Lim
Price Range: P399-1199

Why We love it: For those who want to spend a little more on clothes that are extra special then this site is for you. They carry pieces not available in Manila from J.Crew and Tsumari Chisato to 3.1 Philip Lim and Paul and Joe. They only carry one piece per design so you better decide right away if you want an item.
Payments/Reservations: Reservations can be made but up to 72 hours only. Payments can be made through BPI/BDO Deposits and G-cash. Free Delivery for items 2k and above.
[previous|page|next]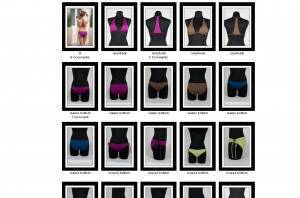 4. Naked Sun
Website: www.thenakedsun.multiply.com, www.naked-sun.com
Contact Nos. 0917-8022888/ 0922-8354206
Products: Swimsuits
Price Range: P700-1950
Why We Love It: There's a reason why this brand is a bazaar favorite.
The styles and quality of their suits are comparable to the expensive imported ones at more than half the price! They have every bikini shape imaginable from bandeaus to triangles to halters, they have reversible ones, as well as malliots. Each suit is shown on an model which showcases the brand's attention to detail and its pursuit for the perfect fit. The swimsuits are made of the same high-quality materials sourced from the same suppliers as Nike.
Payments/Reservations: BDO Deposit and G-cash.
ADVERTISEMENT - CONTINUE READING BELOW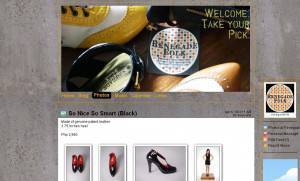 5. Renegade Folk
Website: www.renegadefolk.multiply.com
Contact Nos.: 0927-7410056
Products: High Street Women's Shoes
Price Range: P1400-3000
Why We Love It: Imagine shoes reminiscent of Marigiela, Alaia and Marni that won't cost you an arm and a leg. With prices and styles such as their's you wouldn't feel guilty about hoarding so many pairs. They come up with new styles every two months or so. Check regulary, the your dream pair can be sold-out in a matter of days. I am still pining over the pair of cream and tan oxfords that I missed out on...
Reservations/Payments: Bank Deposit.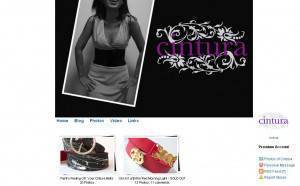 6. Cintura by Alexandria
Website: www.cintura.multiply.com
Contact Nos: 0916-2351758/ 0923-3077243
Products: Customized Belts
Price Range: P300-900
Why We Love It: Two words: CUSTOMIZED BELTS. Imagine owning high fashion belts made to your own exact specifications. They have everything from rocker chic studded belts, garters with studs to leather and cloth obis. You can also design your own belt by choosing from their vast collection of buckles and materials. You may have to wait two weeks for your belt to arrive but rest assured, you will absolutely love it and will keep on coming back for more.
Payments/Reservations: Metrobank Deposit and G-cash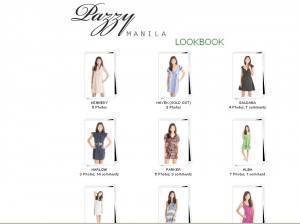 7. Pazzy Manila
Website: www.pazzymanila.com
Contact Nos: 0915-3898981
Products: Clothes, Shoes and Bags
Price Range: P600-7000
Why We Love It: Pazzy Manila is your one-stop-shop for complete outfits. They have tops that go from the boardroom to cocktails, skirts and dresses that can go from day to night and adorable ballet flats and bags that are must-haves in every woman's wardrobe. I love that their pieces are basics with a twist. Items that can be styled any which way according to your mood. Not only are their prices reasonable but they save you a ton of money by giving you so much style mileage.
ADVERTISEMENT - CONTINUE READING BELOW
Payments/Reservations: Bank Deposits and G-cash.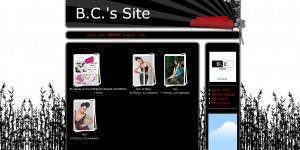 8. BC Manila
Website: www.bcmanila.com
Contact Nos: 0922-8725279/ 0922-8725280
Products: Dresses, dresses, dresses!
Price Range: P1450-3000
Why We Love It: This site is for the ultra-feminine ladies who love to lounge and entertain in style.They specialize in dresses with classic cuts and details that come off as both effortless and sophisticated. Wear their clothes when you feel like channeling Audrey Hepburn and Jackie O.
Payments/Reservations: Payment terms are given upon ordering from the website. They ship via Air 21.
[previous|page|next]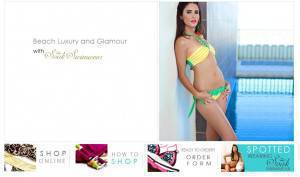 9. Soak Swimwear
Website: www.soak-swimwear.com
Contact Nos.: 0917-5395714
Products: Swimwear/Beachwear
Price Range: P800-1700
Why We Love It: Soak not only has an amazing collection of to die-for bikinis, beach accessories and cover ups but they have the most adorable line of swimsuits for your little girls as well! Now your mini-me(s) ages 1-7 can be equally stylish as their mommies.
Payments/Reservations: Bank Deposit, G-cash and Pay Pal.
[previous|page|next]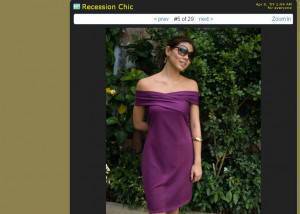 10. Basque
Website: www.basque.multiply.com
Contact Nos: 0917-8916982/ 0917-7929139/ 0922-8466982
Products: Dresses
Price Range: P500-1800
Why We Love It: Dresses that fit your every mood. From short jersey numbers for the beach to sophisticated one shoulder dresses perfect for cocktails. What further separates this brand from the others is that they offer alterations. Feel like adjusting straps or making the waist line a wee bit smaller, the hem line a tiny bit shorter? they can do that for you at no extra cost!. Items from previous collections are also regularly put on sale so check the site often to get amazing deals.
ADVERTISEMENT - CONTINUE READING BELOW
Reservations/Payments: BPI Bank Deposit and G-cash.
[previous|page|next]
BUT, CAVEAT EMPTOR:
But first, buyer beware:
1. Always check for trustworthy payment and reservation details. You can also tell if a merchant is fair by customer comments.
2. Check the site's sizing charts and the dimensions of their garments. Ascertain your size before ordering. Most shops allow you to exchange the item but at an extra cost. Others have a no return no exchange policy.
3. Decide quickly. You're sure to have competition just a click away from beating you to a find.
Although online shopping affords you the luxury of shopping in your pajamas, there are still some items that are best bought in the actual store.
4.No Underwear. No matter how specific the dimensions are, nothing beats trying on the actual product. Dresses you can alter, bras you cannot.
5. No designer bags, unless you buy from sites such as netaporter.com or bluefly.com. It's hard to verify authenticity. With the price you'll shell out, it's best to make sure you're buying the real deal.
Load More Stories