Top 10 Finds from the St. James Bazaar
We checked out the biggest bazaar in the South and found a treasure trove of ideas for your gift list (or wish list)!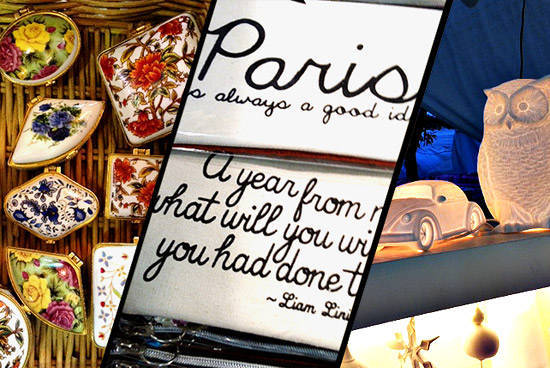 (SPOT.ph) It's been an annual event for 22 years, with over 500 concessionaires-most of whom signed up as early as September-selling everything from food, to home décor, to fashion accessories. The St. James Bazaar in Ayala Alabang is always a great place to get all your Christmas shopping done in one go, but if you didn't get a chance to make the trek south, we're listing 10 of our favorites.
Also check out:
Top 10 Finds from the Global Pinoy Bazaar
The SPOT.ph 2013 Christmas Gift Guide: 20+ Ideas for Your Gift List
The SPOT.ph 2013 Christmas Gift Guide, Part 2: 20 More Ideas for Your Gift List!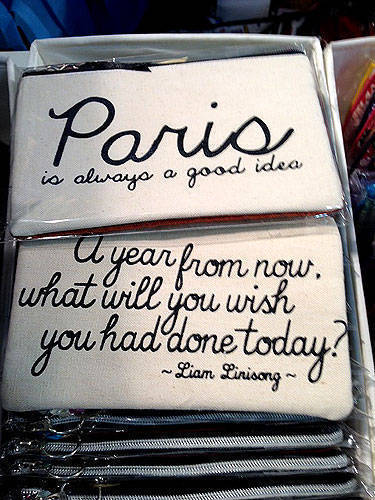 10. Canvas pouches (P150 each)
Pouches are great for keeping everything in your bag in some semblance of order, and the ones from Izzoshop sport clever, cute phrases that make them that much nicer to actually use. Our favorite: a pouch that says "I'm only pretending to be organized."
Contact: www.izzoshop.com; Facebook.com/izzoshop; IG: @izzoshop; Twitter: @izzoshop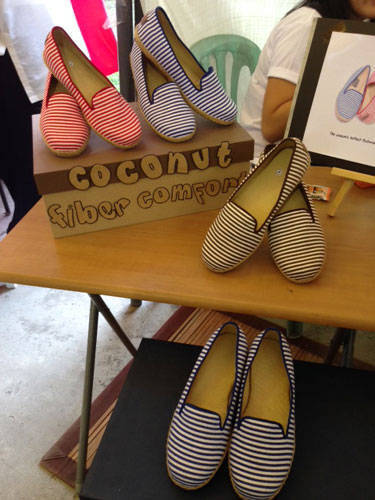 9. Coconelas loafers (P899)
These shoes are made with coconut fibers, making them comfortable as well as earth-friendly. Bonus: the preppy stripes would go with anything!
Contact: Facebook.com/coconelas; IG: @coconelas; Twitter: @coconelas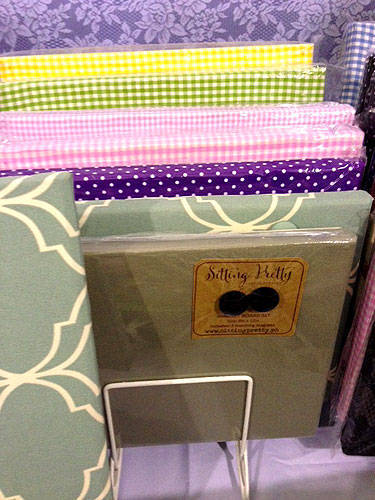 8. Fabric-covered magnet boards by Sitting Pretty (P399 for 9x12 inches; P599 for 12x18 inches; P999 for 18x24 inches)
Sitting Pretty's magnet boards are customizable, and each one comes with cute magnets-we like the ones that look like soda pop tops!
Contact: www.sittingpretty.ph; Facebook.com/sittingpretty; IG: @sittingpretty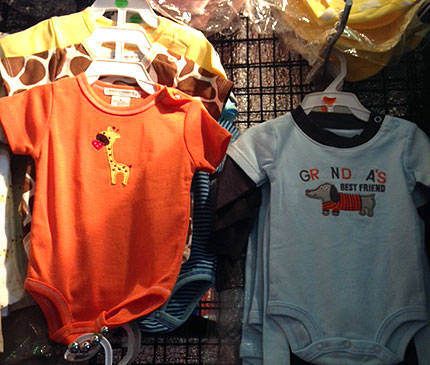 7. Onesies from Brusselsprouts Kids Boutique (P595 for a set of three)
ADVERTISEMENT - CONTINUE READING BELOW
A great online source for children's clothes, accessories for moms, and even toys, Brusselsprouts' onesies are sweet and adorable.
Contact: www.brussel-sprouts.net; IG: @brusselsproutskids; brusselsproutskids@gmail.com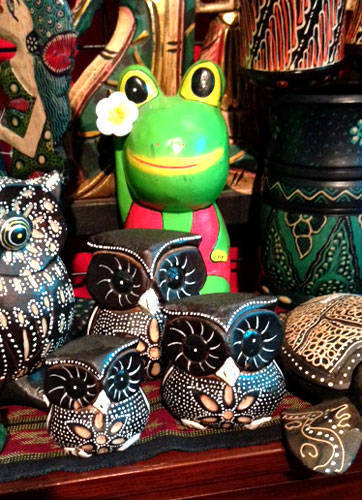 6. Wooden owls from Indo Treasures (P550 for a set of three)
These fat little owls would add a clever dose of quirky to any bookshelf.
Contact: www.indotreasuresarts.com; 0917-859-0416; 842-3231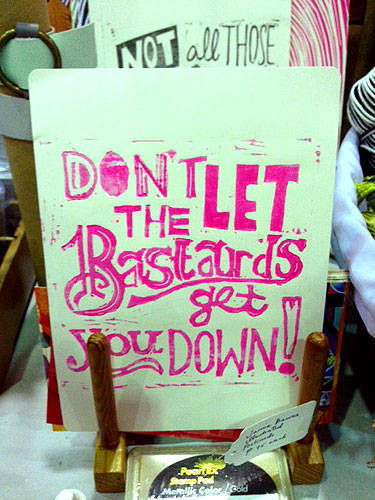 5. Screen print from CraftMNL (P100)
Funky but pretty, these clever screen prints from CraftMNL would be great posters for office cubicles!
Contact: www.craftmnl.com; Facebook.com/craftmnl; Twitter: @craftmnl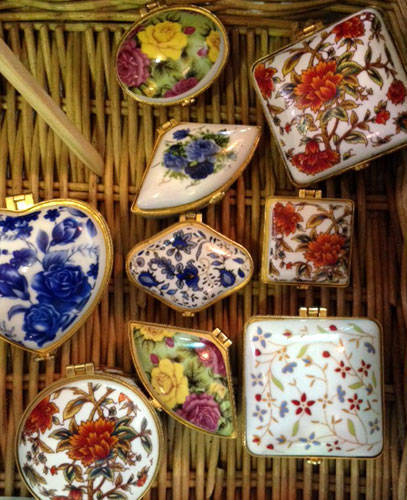 4. Ceramic jewelry boxes from Gifted (P150, small; P250, big)
They're dainty but sturdy and just the thing for any Downton Abbey fan.
Contact: Facebook.com/giftedPH; giftedPH@gmail.com; 0917-624-0196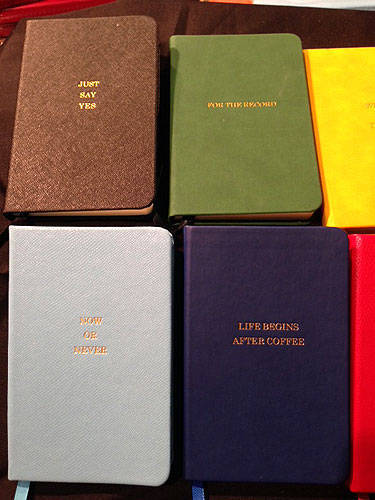 3. Embossed leather notebooks from Spectra (P250 each or P600 for a set of 3)
One can never have enough notebooks, and these are just the right mix of smartass and serious.
Available at Tan Tease, Archaeology, Power Plant Mall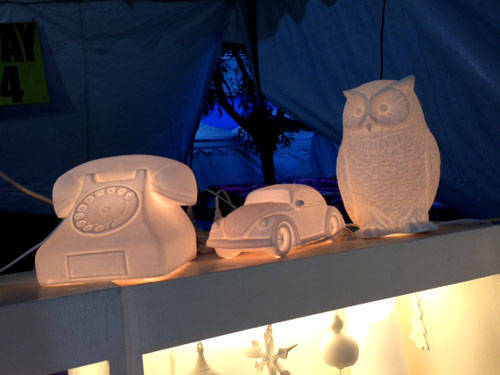 2. Lamps from Creative Definitions (P1,000 each)
Lamps that look cool, plus they don't need constant dusting? We're already having a hard time deciding which one to get.
Contact: www.creativedefinitions.com; Facebook.com/creativedef; info@creativedefinitions.com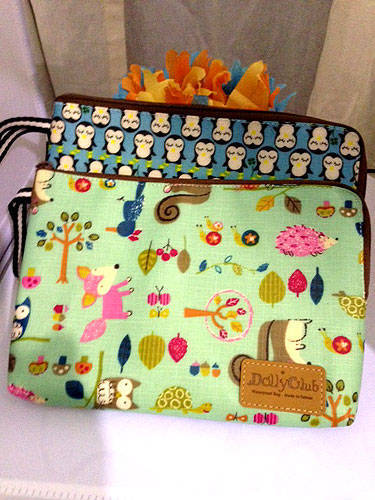 1. Tablet cases from Dolly Club (P390 each)
Dolly Club stocks water-resistant travel pouches and bags from Taipei with prints that are cute but not too cutesy.
Contact: Facebook.com/dollyclubph; IG: @dollyclubph; dollyclubph@gmail.com
Load More Stories