Top 10 Hair Salons in Manila (2014 Edition)
Dye-ing for a change in your 'do? Check out who made the list and see which salons are still at the top of their game.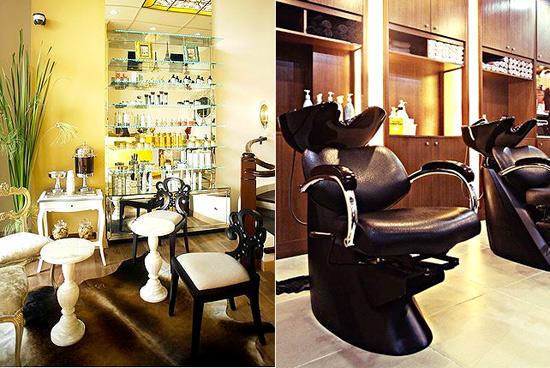 (SPOT.ph) Looking for a good place to get a cut or color? We scouted the best salons in the city!
ALSO READ:
Top 10 Hair Salons in Manila
Top 10 Hair Salons in Manila (2012 Edition)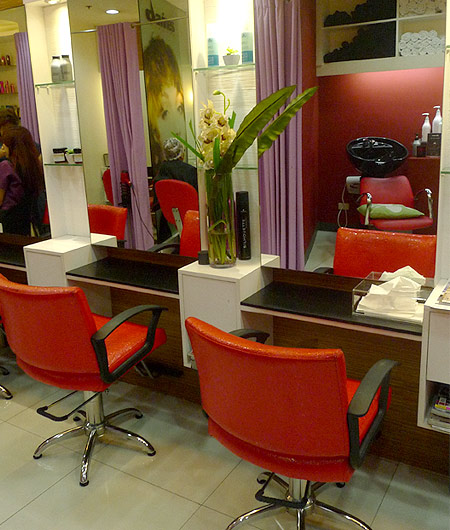 10. Creations by Lourd Ramos Salon
Tel. No: 0908-897-7363; 570-5692
Address: 1/F Eton Cyberpod Corinthian, Ortigas Ave. cor. Edsa, Quezon City.
Operating Hours: 10 a.m. to 9 p.m. Monday to Saturday
Wi-Fi Access: Available
ADVERTISEMENT - CONTINUE READING BELOW
How Much To Shell Out: Color P1,500, lowlights start at P2,000, cut with Lourd P950; creative artist, P300.
The Vibe: Don't underestimate this salon. It may not be as posh as the other shops on this list, but they can certainly deliver when it comes to scoring fabulous blowouts, cuts, and color. It's located in the middle of busy Ortigas, but you'll be surprised (and relieved) to see that it's pretty quiet once you enter the complex.
The Lowdown: The mane man himself, Lourd Ramos, visits this salon every Monday to attend to his clients who live closer to the north. There's no need to be nervous about his vivacious personality-he will listen to what you want and won't pressure you into doing something you're not comfy with. What's even better is that Lourd trains his staff rigorously, so they can recreate his cuts (and dye job) and doesn't take offense if you opt to have a junior stylist (try Joseph) maintain your strands after his initial cut-totally perfect for peeps on a budget.
ADVERTISEMENT - CONTINUE READING BELOW
What Else To Try: Lowlights. This is great for those who want to lighten their base by several shades, but still want to add dimension without having to add blonde, red, or platinum highlights. It's a more subtle, natural-looking way to add flow and movement to your 'do through color and because it's darker, it'll be easier to maintain too. We also loved how Lourd can concoct special hair treatments to address your hair and scalp concerns. If you're battling dandruff or have a weakened scalp and scary hair fall, try his winning combo of Davines Energizing and Vegetarian Miracle Treatments, P900 each.
The Verdict: If you prefer fuss-free salons where you can come as you are, this is the place for you. Going for the first time and worried about entrusting your strands to someone new? We suggest that you schedule an appointment for a day when Lourd is at the salon, so you can consult with him personally about all your hair concerns.
ADVERTISEMENT - CONTINUE READING BELOW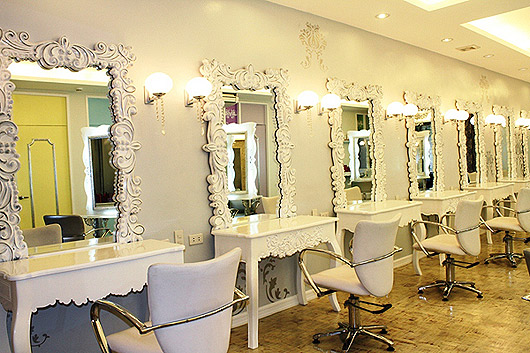 9. Salon Beauvoir
Tel. No.: 478-7670, 904-5154, 0916-681-3722
Address: Upper G/F, Somerset Building, 7912 Makati Ave. cor. Sto. Tomas St., Makati City.
Operating Hours: 8 a.m. to 8 p.m. daily
Wi-Fi Access: Available
How Much To Shell Out: Keratin treatments start at P4,000, Kérastase treatment at P1,500; and hair cuts are P1,000.
ADVERTISEMENT - CONTINUE READING BELOW
The Vibe: It's French chic at its best. The interiors are absolutely Instagram-worthy and you'll like how there's plenty of breathing room between clients. There's also a separate grooming area for men-great if you feel self-conscious about getting primped in front of the opposite sex.
The Lowdown: This salon practically combines the comforts of a spa when it comes to spoiling clients and helping them de-stress. Their hair treatments (look for Chris) come with a long, relaxing back rub and gentle scalp massage. Each stylist has a specific forte: Monet specializes in layered cuts, Jojo is a pro at giving men precision cuts, and Church can give you Korean-inspired styles.
What Else To Try: If your hair is unruly or in the growing out stage, give their Keratin Treatment a try. It smoothens down locks and helps control annoying flyaways-just make sure you dry your strands properly and use a sulphate-free shampoo to help its "permanent blowdry" effect last longer.
ADVERTISEMENT - CONTINUE READING BELOW
The Verdict: Rough week? You'll feel better after you get the princess treatment at this salon. The staff will wait on you hand-and-foot and you're guaranteed to leave feeling and looking like a superstar. We love that you can also order food from Old Swiss Inn, a neighboring restaurant, so even if your treatments take a few hours, you won't go hungry.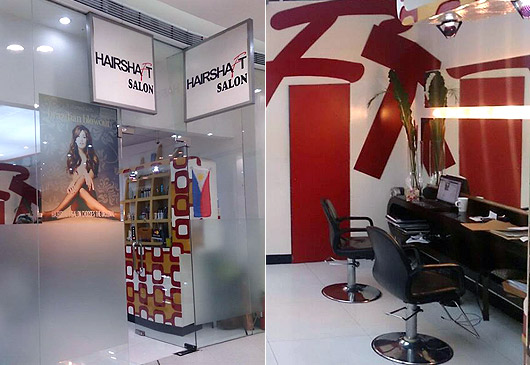 ADVERTISEMENT - CONTINUE READING BELOW
8. Hairshaft
Tel. No.: 638-2040
Address: 3/F, Podium Mall, ADB Avenue, Ortigas Center, Mandaluyong City.
Operating Hours: 11 a.m. to 10 p.m. Monday to Thursday, 10 a.m. to 10 p.m. Friday to Sunday
Wi-Fi Access: Available
How Much To Shell Out: Hair cut with Fred P1,100, full color for short hair starts at P2,490, three-toned highlights start at P3,840.
The Vibe: The salon gets busy, but even if your stylist jumps from client to client, you're still taken care of. During our visit, we noticed that a lot of devoted clients come in and out throughout the day-probably due to the primo pampering and the staff's ability to create a good rapport.
The Lowdown: Are you the type who likes to reinvent yourself through your hair? Then you'll love this place for their unique (and eccentrically coifed) stylists. They're pros at coloring and applying bold, multi-toned highlights, so that you'll stand out from the crowd but will work within your parameters (owner Fred Peñales usually asks if you have any hair restrictions at work). Getting a quick blowout here is a dream-they've got the comfiest shampoo chairs we've ever tried and their relaxing scalp massage will make you want to sleep.
ADVERTISEMENT - CONTINUE READING BELOW
What Else To Try: A cut with Fred. If your previous stylist butchered your hair or if you're constantly bothered with unruly fly-aways, Fred will be able to transform your 'do so it's more manageable and stylish. Want to give your man a hair upgrade? Take him here. He'll leave with a clean, precision cut that'll make him feel more like a cool debonair.
The Verdict: This straightforward salon is ideal for people who like fast, quality service. Highlights and base color are done at the same time, so busy gals and guys can go back to their work engagements asap.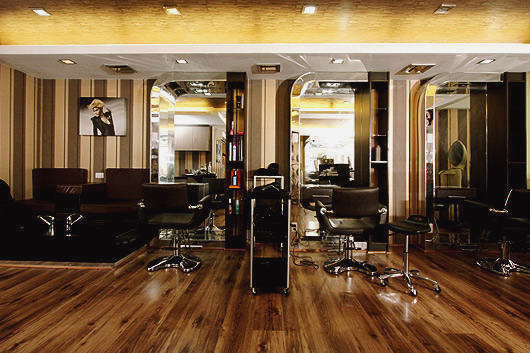 ADVERTISEMENT - CONTINUE READING BELOW
7. Louis Phillip Kee Premier Salon
Tel. No.: 856-3388
Address: 8 Unit F-116 F-117 Forbes Town Center, BGC, Taguig City.
Operating Hours: Monday to Saturday 9 a.m. to 8 p.m., Sunday 9 a.m. to 6 p.m.
Wi-Fi Access: Available
How Much To Shell Out: A cut with the senior stylists are P750, while cuts with Louis Kee start at P1,280. A root retouch starts at P1,900 and The Moroccan Argan Oil Treatment ranges from P1,800 to P2,200.
The Vibe: The staff strikes a great balance of posh without being snobbish. Clients are warmly welcomed and the plush, purple seats will make you feel right at home.
The Lowdown: Girls with a lot of personality will like getting edgy, modern cuts by Louis Kee. He snips with authority, so you're assured that you're in the best hands. And if you still feel a little apprehensive, he takes the time to explain his process so you walk away with a hairstyle you're happy with.
ADVERTISEMENT - CONTINUE READING BELOW
What Else To Try: Rose, Louis' color ambassador, applies color so quickly that your whole head is covered in a short amount of time, ensuring an even hue for your locks. If you got a botched color job at another salon, she can correct it without damaging your hair. Another thing worth mentioning is their up-to-date magazine selection, so you're not stuck reading old issues while you're in the salon.
The Verdict: The salon is packed with loyal clientele, so it's best to set an appointment before heading over. You'll definitely walk out of the salon feeling like royalty because they cater to every whim.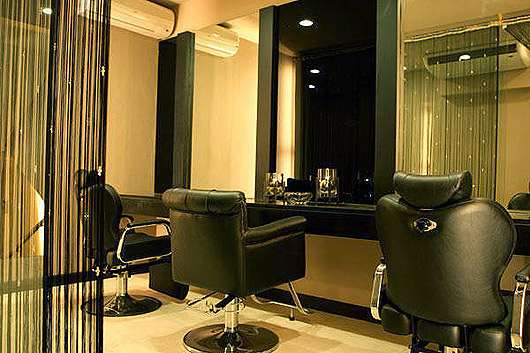 ADVERTISEMENT - CONTINUE READING BELOW
6. Park Jun
Tel. No.: 511-8148, 511-8208, 0917-508-5080
Address: Upper Ground Level, Alabang Town Center, Muntinlupa City.
Operating Hours: 11 a.m. to 9 p.m. on Monday to Friday and 10 a.m. to 9 p.m. on Satuday and Sunday
Wi-Fi Access: Available
How Much To Shell Out: Cuts by their junior stylist are P800 for ladies and P650 men; full hair color starts at P2,200; the Mucota Live Luminesta Color treatment starts at P2,500.
The Vibe: The hushed tones of the staff and light, wooden interiors will make you feel like you just walked onto the set of a Koreanovela. If you're the type who can't sit still for long, you'll appreciate the work station in the middle of the salon where you can flip through the latest magazines or plug in your laptop.
The Lowdown: Cuts by junior stylist Ara Jo are soft, feminine, and have more of a "kawaii" feel-great for those who want to cop the look of their Korean idols or look like an Asian doll. When it comes to rebonding or scoring gorgeous, natural-looking waves via a digiperm, no other salon has bested them yet.
ADVERTISEMENT - CONTINUE READING BELOW
What Else To Try: They've added a second variant for the famous Mucota treatment, a 5-step nourishing hair ritual, called Live Luminesta Color Treatment. Have this done right after you tint your strands to make it last longer, boost shine, and help repair any damage from the processing. If you prefer salons that are a bit more conservative in their approach to color, you'll definitely feel safe here.
The Verdict: What's impressive about this salon is that they actually care about your hair and think about its condition long-term. If they think that your locks can't handle a chemical treatment, they will refuse to give you that service until your strands are ready. Come March 2014, lots of fun updates await this salon. Watch for their Root Perm service, which starts at P2,000. It gives the cold perm a modern upgrade, so women can retouch their rebonded or digipermed roots to smoothen your hair around the crown area and boost volume. They're also going to begin serving complimentary Korean snacks and beverages to clients-yum!
ADVERTISEMENT - CONTINUE READING BELOW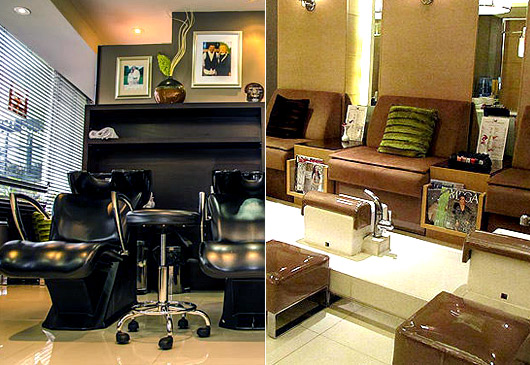 5. Philippe Tordjman Le Salon
Tel. No.: 832-6954
Address: Sofitel Philippine Plaza Manila, CCP Complex, Roxas Boulevard, Pasay City.
Wi-Fi Access: Available via Sofitel WiFi
How Much To Shell Out: Haircuts from Philippe Tordjman are P2,500 and P1,200 if done by a senior stylist. Color ranges from P1,500 to P3,000 while highlights can go from P3,000 to P6,000. They also offer mani-pedis, threading, hair-straightening services, and massages.
ADVERTISEMENT - CONTINUE READING BELOW
The Vibe: The salon is set in one of the most prestigious hotels in town, but you'll find that the staff is cheery and eager to accommodate your requests.
The Lowdown: Philippe Tordjman isn't available every day, but it's no biggie. He's very open about the capabilities of his staff, most of whom have been with him since the salon first opened four years ago. "I trust them completely," he says in his booming jovial voice. If you schedule an appointment with him, be prepared for a short hair inspection where he assesses whether you're low or high maintenance, and checks on your past (or lack of) hair treatments-and makes his recommendations accordingly. If you have the budget for even at least a senior stylist, it's a good go-to salon to update your 'do.
What Else To Try: Tordjman, whose clients include Antonio Banderas and Hillary Clinton, isn't an extremist. His focus is on beautiful classics perfected. If you're the type who won't maintain complicated highlights or if you just don't fuss about your hair, he suggests you go for natural colors. "Highlights or more extreme colors require more maintenance," he advises. "Otherwise they'll be brassy and not nice."
ADVERTISEMENT - CONTINUE READING BELOW
Verdict: The salon's philosophy is "wash and wear." Together, you and your stylist will negotiate to find the in-between of what you want and what he thinks is good for you. You won't come out looking like you stepped out of the pages of a magazine (unless you want to). Instead, you'll look like you-a confident, put-together, and overall improved version of yourself.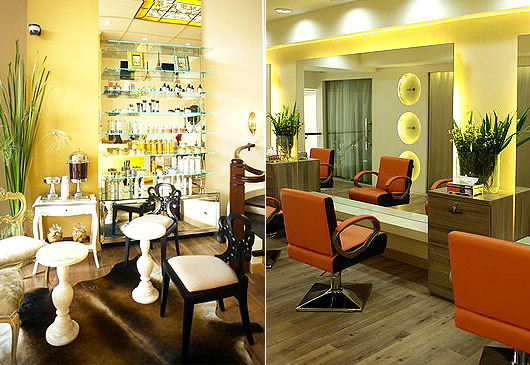 ADVERTISEMENT - CONTINUE READING BELOW
4. Salon Privat
Tel. No.: 828-1888; 0917-585-1888
Address: Unit 105, G/F The Infinity Tower, 25th Street Bonifacio Global City, Taguig.
Operating Hours: 10 a.m. to 8 p.m.
Wi-Fi Access: Available
How Much To Shell Out: A cut with this salon's senior stylist, Jason, costs P1,000, highlights start at P2,900, full-body massages are P1,500 for an hour, and a L'Oréal Mythic Oil Treatment is P1,500 for short hair.
The Vibe: This Parisian-inspired salon is spacious and full of cozy corners. It's updated with the best magazines and actual books written by both foreign and local authors. For busy moms, you'll be happy that the salon also has a chest full of toys to help keep your kids entertained.
The Lowdown: If you're in need of major R&R, go for this salon because it fuses the comforts of a spa while taking care of your hair. Try the L'Oréal Mythic Oil treatment-it's totally worth your buck since it comes with a scalp-clarifying massage and a nourishing deep-conditioning ritual to heal damage and lessen frizz. Tip: While your strands are being conditioned, opt to get a relaxing massage in one of their private rooms where you're guaranteed to be lulled to sleep. It's a one-stop shop and your strands get to score more conditioning time too!
ADVERTISEMENT - CONTINUE READING BELOW
What Else To Try: If your scalp is sensitive or if you're experiencing hair fall, opt to color your strands with highlights instead. Senior stylist Jason uses a slicing and weaving technique to add dimension to your strands and bring life to your cut.
The Verdict: The two-story salon also has private rooms available and is a great venue for kikay brides-to-be to hold their showers. We're impressed that it also has a private shower that's free for all their clients to use, so you can freshen up before a big date or if you just came from the gym. Like being treated like a beloved VIP?  You'll love how the down-to earth staff is eager to cater to your whims and make you feel as pampered as possible. Oh, and don't forget to try their pandan water-totally refreshing for hot summer days.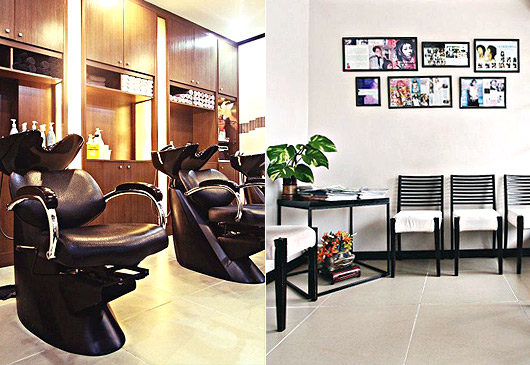 ADVERTISEMENT - CONTINUE READING BELOW
3. Shuji Kida
Tel. No.: 726-9928; 477-6818, 0915-4045-677
Address: Unit 1-F, Ground F, City Center Building, 338 Ortigas Ave., North Greenhills, San Juan City, 1503
Operating Hours: Mondays to Saturdays 9 a.m. to 7 p.m.; Sundays 9:30 a.m. to 7 p.m.
Wi-Fi Access: Available
How Much To Shell Out: A regular haircut starts at P400, but can go as high as P2,500 if done by resident Japanese hairstylist Shigeki Ugaki, and P3,500 if done by visiting Japanese Hairstylist Hideyuki Tochioka. Perming and hair straightening start at P3,500.
The Vibe: Soft, yellow lights from Japanese lanterns highlight the salon's simple and Zen-like interiors. The energy is relaxed and unassuming-the kind of place where you can unwind and relax.
The Lowdown: Try to schedule a haircut when visiting Japanese stylist Hideyuki Tochioka is in town. He has a unique and confident way of handling scissors. First, he cuts strands while wet and again once dry to make sure the cut falls properly. Tochioka cust fast and with flair, carefully choosing a style that will highlight the best features on your face. Prior to your haircut, he gives your strands a thorough examination, noting the texture and prior treatments you've done recently, before giving his suggestions on how you can improve your 'do.
ADVERTISEMENT - CONTINUE READING BELOW
What Else To Try: Highlights, where each section is painstakingly wrapped in foil horizontally-twice. What makes his method different: First, he applies the highlights in the direction he imagines your hair moves naturally. After a few minutes, he adds a second coat to add more depth and definition. Check out their charcoal treatment for problematic scalps-it's a sought-after service by their loyal clientele.
The Verdict: Shuji Kida himself has gained an international following as he caters to stars like Drew Barrymore and Jennifer Aniston. Here in the Philippines, the salon has a low-key and loyal clientele who expect nothing less than superior, Japanese-quality service-and they deliver. Cuts are tailored to suit your hair's texture and not just to look good with a blow dry, so you can easily wash and go.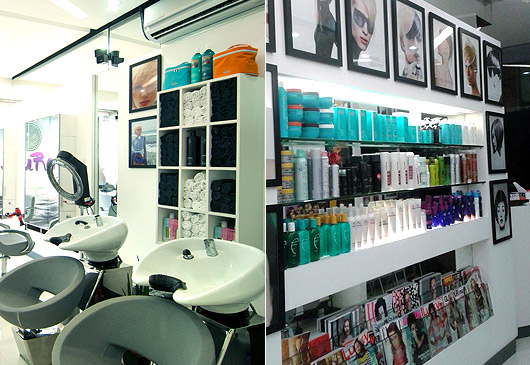 ADVERTISEMENT - CONTINUE READING BELOW
2. JuRo Salon Exclusif
Tel. No.: 822-5673; 0917-803-1196
Address: Kensington Place Unit 2D, 1st Ave. cor 29th St., Crescent Park West, BGC, Taguig City.
Operating Hours: 9 a.m. to 8 p.m. daily
Wi-Fi Access: Not available
How Much To Shell Out: A cut with Jude is P7,000; accessorizing color or simple highlights starts at P5,950; moisturizing treatments for the scalp and hair start at P3,950; The Get Sassoon Hair Couture starts at P10,000.
The Vibe: Juro is a cozy salon that focuses on personalized treatment. One attendant is by your side during your entire visit (from wash, to massage, to blow-dry), so you don't have the feeling of being passed around-and don't have to leave a tip for just about everyone in the salon. The salon is always stocked with the latest magazines, they serve coffee and iced tea, and you can pretty much chill while you're getting your hair done.
The Lowdown: The hands-on treatment is taken a step further as Jude Hipolito, Juro's Creative Director, along with Color Specialist and Technical Director Rose Velasco espouse what they like to refer to as bespoke hair-hair that is made just for you. Both Jude and Rose put the focus on suitability, which is to say, they temper the latest trends by emphasizing what suits each individual based on everything from the face shape, hair texture, lifestyle, and most all, what the person is ready for. The dynamic duo has earned quite a reputation for their impeccable cut and color and they continue to push the envelope by going on training trips abroad about three to four times a year in order to be on top of new developments, and to just be inspired by what's out there in the world of hair.
ADVERTISEMENT - CONTINUE READING BELOW
What Else To Try: Jude and Rose tied up with hair care giant Vidal Sassoon as their ambassadors. Because of this, they offer The Get Sassoon Hair Couture, which is a full assessment and makeover that addresse cut, color, and texture. They also have Japanese De-texurizing (start at P8,000), which is an upgraded form of hair straightening that is kinder to the hair.
The Verdict: Jude and Rose don't have other stylists at the salon (just their assistants), so you're sure to get the expertise and attention to detail your hair deserves. And while a cut with Jude is admittedly on the steep end, both his new and loyal customers all say that it's totally worth it as your hair holds its shape and looks even better as it starts to grow out.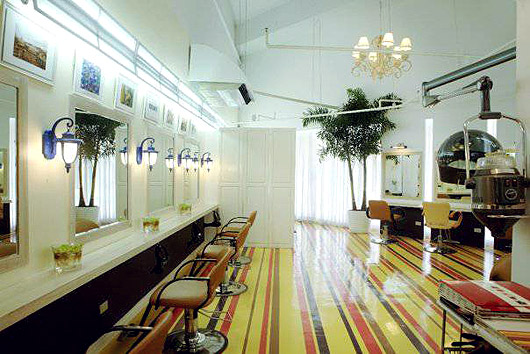 ADVERTISEMENT - CONTINUE READING BELOW
1. Jing Monis Salon
Tel. No.: 893-4098, 0917-830-6515
Address: 3rd Level, Greenbelt Mall, Paseo De Roxas, Makati City.
Operating Hours: Mondays 9 a.m. to 8 p.m., 7 p.m. last call, Sundays 9 a.m.- 6 p.m., 5 p.m. last call
Wi-Fi Access: Available
How Much To Shell Out: A cut with Jing is P2,500; Full color starts at P2,350 and foiling for highlights or ombré starts at P2,500.
The Vibe: The Greenbelt branch can be a bit intimidating, because it's the go-to salon of the hottest celebs and models in town. However, there's no need to worry. Once you step inside, the staff will go out of their way to take care of you.
The Lowdown: Want to have luscious layers like Anne Curtis or a chic bob like Joey Mead? Then see Jing because he's the stylist behind their famous 'dos. The price of his cuts may be steep, but it'll be worth it once you see how much attention he puts into each strand (he even takes the shape of your head into consideration before snipping). You'll definitely leave the salon feeling like you got a celebrity makeover every time. Bonus: Cuts also grow out well, so you don't need to go back until after a few months.
ADVERTISEMENT - CONTINUE READING BELOW
What Else To Try: If you've been thinking of going blonde or have been itching to have ombré locks that'll give Jared Leto a run for his money, head here. They can lighten your hair based on a step-by-step plan, so it looks gorgeous and seamless-not brassy or unnatural.
The Verdict: Because Jing travels all over the world to study the art of cutting hair, 'dos at this salon are modern and ultimately sexy. He does have a busy schedule, so you need to make an appointment days (sometimes weeks) ahead or ask the receptionist if he has a slot in his other branches around the metro. Don't be late, either. If you miss your slot, you may have to wait for a few more days before you can get another appointment.
CONTINUE READING BELOW
Recommended Videos
Share this story with your friends!
---
Help us make Spot.ph better!
Take the short survey
Load More Stories